It's our Bandcamp Picks of the Week, featuring The Chats' bombastic down-on-your-luck punk opus GET FUCKED and Charlie Reed's spindly psych rocker EDDY!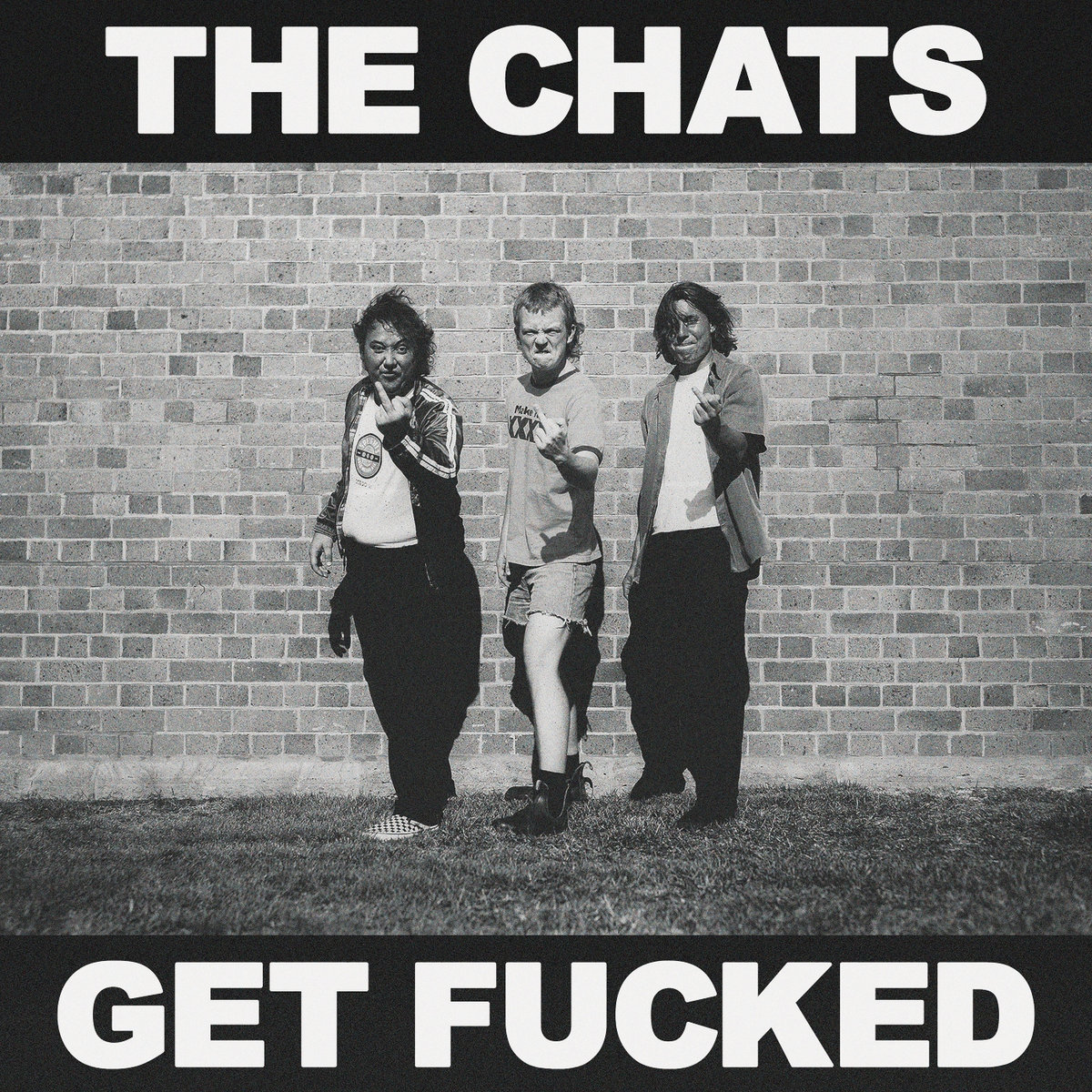 The Chats – GET FUCKED
Genre: Punk
Favorite Tracks: "Price of Smokes," "Getting Better"
In many ways, The Chats were too big for a "music discovery" style column like this from the jump. In the sweaty summer days of 2019, they played The Regent Theater in downtown Los Angeles to a nearly sold out crowd filled with in-the-know Aussies and Gen Z kids looking for a rowdy pit. And at that time, the group didn't even have a debut album to their name, just a pair of EPs and a long run of singles, each as thrillingly gnarly and youthful as the one before it. But even with such limited output, word had carried from Down Under, and beyond the powder keg crowd rumors swirled that the likes of Dave Grohl, Josh Homme, and members of the Arctic Monkeys were all hanging out backstage waiting to party on into the night with the young punk rockers. The group's scrappy debut, HIGH RISK BEHAVIOR, was a foaming-at-the-mouth rager, a 28-minute blitz of speed punk that would've made both NoFX and The Saints equally proud. Certainly the concept of those bombastic crowds growing here in the states wasn't just a hopeful idea, but rather an inevitability. The only problem was that HIGH RISK BEHAVIOR dropped just at the end of March 2020, leaving that inevitability hanging in the balance.
Appropriately, the title of their followup is GET FUCKED, a sentiment that we've all felt weekly since HIGH RISK BEHAVIOR dropped in 2020. The production on GET FUCKED, perhaps somewhat ironically, has been cleaned up significantly. Most notably, there's a much cleaner distinction between the barking vocals and the bat outta hell guitar fuzz; to say that the early Chats material was lofi probably misses the point largely—that aesthetic decision was clearly bred by a love of other scuzzy Aussie punk acts like Radio Birdman and The Angels more than anything else. The primitive, distorted mixes of the early material were primal in a way that made the band seem reckless. GET FUCKED doesn't entirely do away with that kind of recording style–"Panic Attack" in particular really effectively closes in the mix to this claustrophobic hardcore haze. This album still channels the band's signature broke, down-on-your-luck pub rock celebration, but looking at the best songs on the record, including ones that are comparatively long for The Chats like "Price of Smokes" or closer "Getting Better," almost amplify some of the joyful nature of these songs by cleaning them up a bit. You don't need to go further than opener "6L GTR" to understand the slightly higher production value. Like the rest of GET FUCKED, it's still a dirty punk rock ditty, but in more ways than one it's in HD rather than standard resolution. You can check it out over on Bandcamp!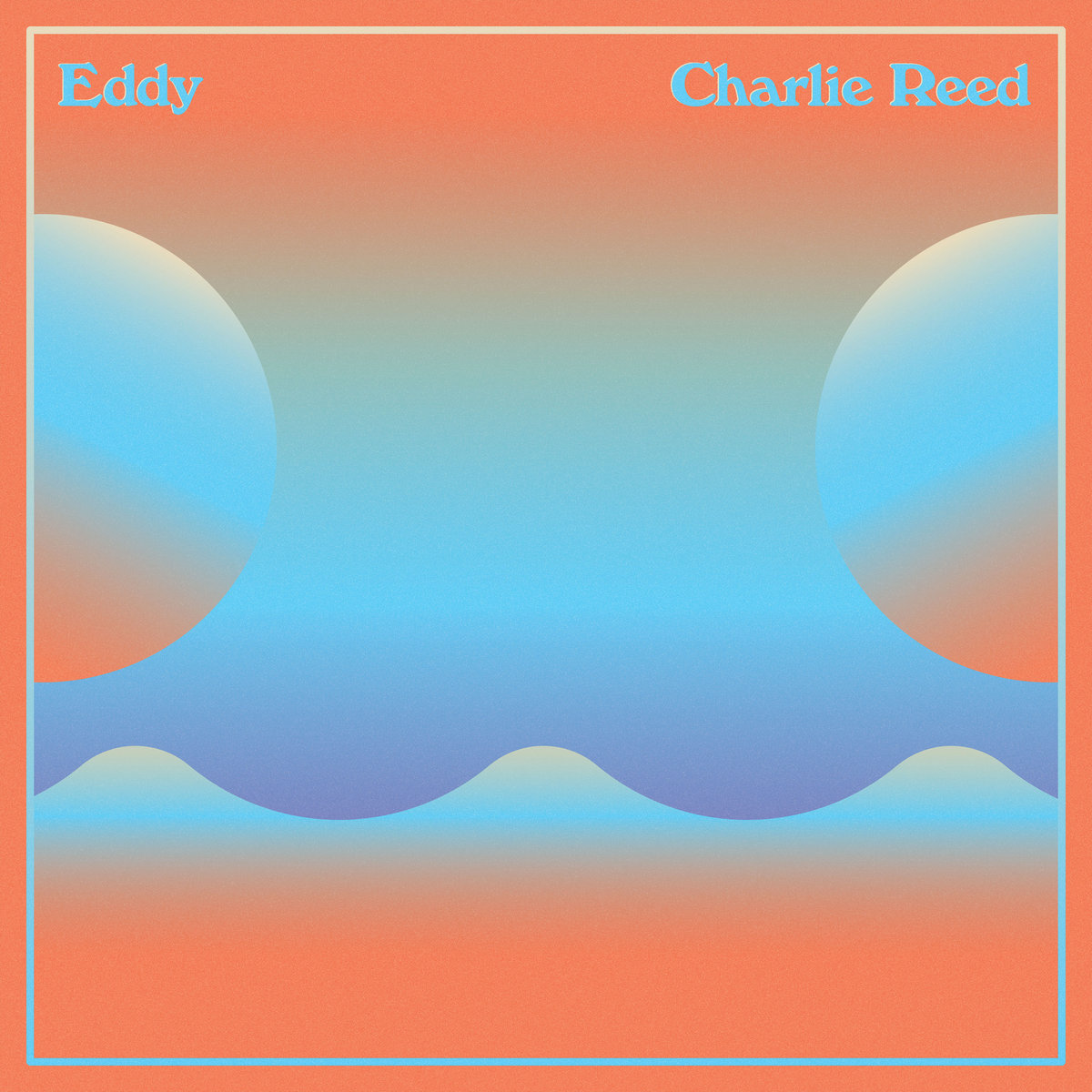 Charlie Reed – EDDY
Genre: Psych Rock, Alt-Country
Favorite Tracks: "Holding On," "Helpless," "Your Hair Is Nice"
As Charlie Reed spins it, EDDY is the culmination of several years worth of songwriting. A spirited encapsulation of a life lived over time, the album only came together thematically from afar after realizing that many of the lyrics, thoughts, and emotions ultimately resulted in something coherently human. "I didn't sit down with any particular theme in mind, rather I wrote the songs intuitively based on what I was feeling and experiencing over several years," it says in the liner notes. "After putting the album together I saw big themes of love, loss, and fear, all with this underlying anxiety that I feel all the time. I guess I'm trying to tell the story of what that's like."
The musical mysticism of EDDY expands if you realize Charlie Reed is not a person, but rather a group. That quote in the liner notes, hidden at the bottom of the album's Bandcamp page, likely comes from singer-songwriter Luke Trimble, but it's almost preferable to hear the album and imagine it coming from this fictionalized vagabond Charlie Reed, sitting on the edge of a lake and considering life, love, and the future. Certainly as a collective, Charlie Reed has found a way to tap into one voice; even if it was written across many years, EDDY feels like a singular contemplative moment in time. The group are at their best with groovy, soulful jams like "Helpless" and highlight "Your Hair Is Nice," both of which are boundlessly expansive musically. The album recalls the psyche acid laced alt country jams of their Chicago peers Tobacco City, although the slow plod of each song tonally channels a breezy Laurel Canyon hang more than a road weary rest stop. The delicate vocal harmonies, tasteful pedal steel, and shaggy guitar soloing across EDDY would make Neil Young proud. Maybe. Decide for yourself over at Earth Libraries Bandcamp!