It's our Bandcamp Picks of the Week, featuring Dancer's playful self-titled post-punk EP and This Is The Glasshouse's remarkably ambitious sophomore effort AS SMALL AS ANTS!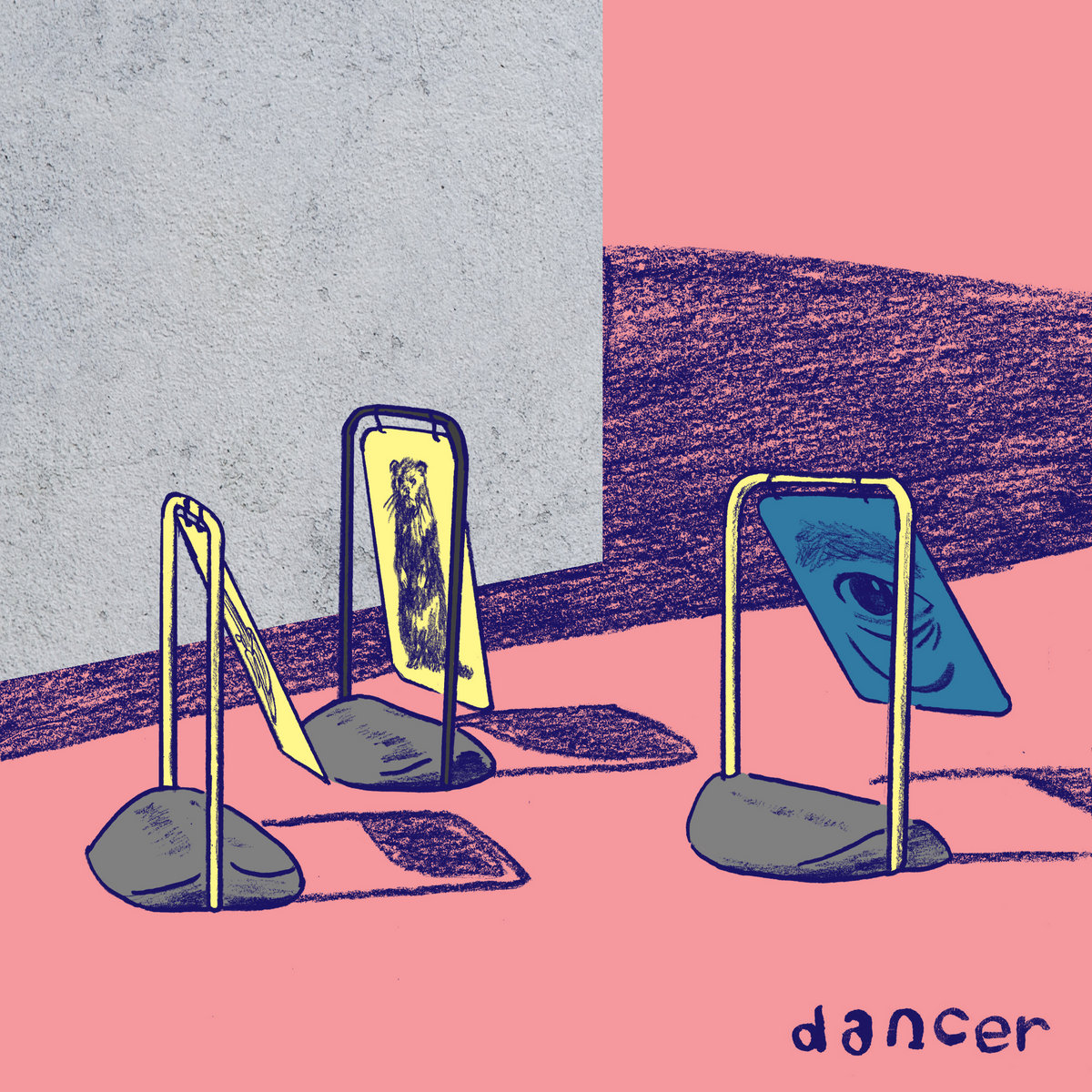 Dancer – S/T
Genre: Post-Punk
Favorite Tracks: "The Split," "Telemark"
Lately, I've been ruminating on creative innovation. Maybe it's because I know that there's no real future, and so groundbreaking art / music seems like our only "hope." But I keep arriving at the notion that I don't need those bells and whistles—I just want the best version of The Thing. If I can get that, maybe there's still something beyond all of this.
Glasgow's own Dancer—comprised of members from Order of the Toad, Current Affairs, and Nightshift—very much represent this ideal with their minimalist, nostalgia-laden post-punk. They're so punk rock, in fact, they call out song titles every single time—and that makes me both wildly overjoyed and convinced of their singular significance. As it turns out, though, the six songs on the DANCER EP are rather good. "Disposable Vape" is a Gen Z-repping ballad comparing fleeting romance to that trendy smoking device. "Arch Nemesis," then, bakes in more leisurely, country-tinged vibes. Besides having the best name, "Ferret Fancier" channels the latent energies of Siouxsie and the Banshees (or someone who mostly knows of said legends). "The Split" (a clear standout) is an oddly-paced, wonderfully joyous pop song at its core. The runner-up for best title, "Chris Whitty's Inner World" is the most charming for being the most outwardly angular and uneven. And, lastly, "Telemark" is a slow-building anthem that, with satisfying irony, never really goes anywhere.
The band have a wit and charisma that feels perfectly suited for our post-post-irony era as they blend punk and pop and even avant folk into this tasty slurry. A scrumptious lil' gumbo that's detached enough to feel compelling while emphasizing its innate weirdness in a way that's always charming. It is so much like other bands of this tradition (in both existential and technical terms), and yet there's just enough to make it new (or newish). Whether that's the Camper Van Beethoven-ian tendencies of "Arch Nemesis," that churning bass in "Chris Whitty's…," or that groovy build in "Telemark," these little "flourishes" imbue the EP with a sense of past and present blurred into an uncertain future. Or, songs that understand their history and celebrate it accordingly even as they bash out quirky space in the corner.
What really makes DANCER compelling is that it doesn't fully care. It's not trying to extend the realm of post-punk with new ideas/energies; the band just want to make their dumb, wonderful songs. These doubly kooky, totally asinine jams that talk about vape pens and guys you don't know in cities beyond your reach. They are operating within a rich canon and also a step out of touch—and all of it and none of it matters. That doesn't mean they're uncaring; rather, they know themselves and it's your job to sort it out. It's that unassuming confidence, bordering on a kind of unintended grace, that makes this EP compelling and so vital sounding. Because you can bypass the malarkey of the bleeding edge with giant personalities and great hooks. Listen to it now over on Bandcamp. [Chris Coplan]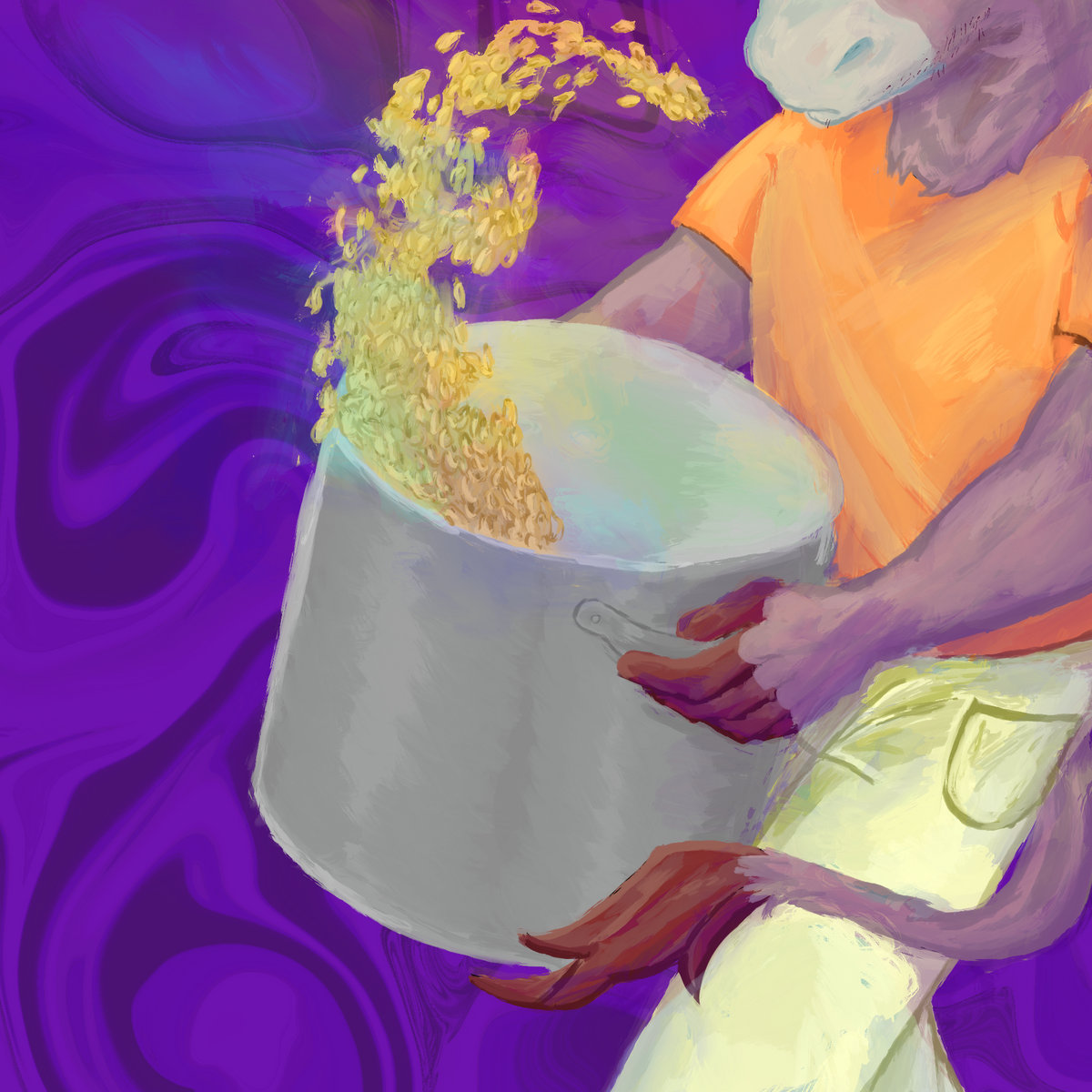 This Is The Glasshouse – AS SMALL AS ANTS
Genre: Chamber Pop, Jazz Rock
Favorite Tracks: "I Was an Ocean, I Was a River," "Wolf and Shark," "Annie"
Ezekiel Dukart's music as This Is The Glasshouse has largely been a solo affair since his debut single "The Wayfarer" in June of 2021, occasionally incorporating small ensembles into his music but staying largely within the confines of D.A.W.-assisted production. But new experiences came with his freshman year at the University of Victoria; being around other students and having space to create bigger and bolder music with them in real time, recording in dorms and practice rooms to slowly build what would become AS SMALL AS ANTS. It's an expansive sophomore album in the best way, not abandoning the fuzzy, homemade pop of his debut while embracing unusual song structures and sophisticated arrangements in strange time signatures with over 30 instrumentalists across the album's fourteen tracks, pulling from Dukart's personal touchstones (most noticeably the British art rock group Black Country, New Road and Texas baroque pop band Mother Falcon) while showing off his skills as an arranger and songwriter along the way. What makes AS SMALL AS ANTS so irresistible comes not only from its brilliant songcraft and Dukart's passionate performances, but also in how the many instrumentalists he brings onto the album bring their own personal touch to each song, wild solos and unconventional instrument choices that stick out wonderfully in the mix of traditional brass and woodwinds and strings surrounding them, AS SMALL AS ANTS is an intense yet balanced mix of college jazz-rock headiness and carefully crafted chamber pop. There's a whole lot going on here, but it's inimitable in sound and personality.
From the opening highlight "I Was an Ocean, I Was a River" to the thrilling closer "Blue (Come Down), you get a pretty clear understanding of Dukart as a composer across these 14 songs: he tends to go for syncopated drumming in the heavier tracks, quick fills and cymbal crashes utilized to continuously build tension; the quieter tracks are lent that fast, indie rock explosiveness where the shorter runtimes make the peaks rush through your nervous system. Experimental tracks, like the dreamy carnival waltz "Purple (Half of Myself)'" or ghostly piano piece "The Lake," don't expand quite as much as the rest, but they're spaces to breathe still with something to say musically. If these anchors keep Dukart from going anywhere too far out of the jazz-rock/prog-pop sphere, his lyricism brings an edge that keeps AS SMALL AS ANTS exciting even in more traditional post-punk territory, Dukart relying on rich imagery and spoken word storytelling to stuff as much detail into his songs as possible, most notably and effectively on the penultimate "Annie" with its ultra-specific references ("And to nothing I may return as he gets up and into the air and spills the red vodka bottle everywhere / It runs over stones and sinks into this tired ground before a new one is passed around") and existential imagery ("Despite unremembrance in its faded constellation / How humbling this astral chart can be / How perfect in its unchanging pattern"). The spoken word bits can come heavy-handed at times–"Pink (Naked)" and "Blue (Come Down)" share the line "I am a simple stone still encased in mother moss," but the latter delivers it more subtly atop smoother instrumentation–but it's Dukart's theatrical diction and commitment to the style that keeps these wilder moments from feeling out of place entirely. Even if this over-the-top musicianship isn't your thing, it's commendable how much passion and power Dukart puts into AS SMALL AS ANTS, willing to be open and fragile and uncomfortable when it makes for the purest artistic results.
But none of this could have come to life without the many musicians Dukart recruited to be a part of the album, a glorious ensemble stitched together from individual recordings. Individual solos are some of the album's most exciting moments, as you'd expect: Noah Ord gets a fantastic 30 seconds at the end of "Wolf and Shark" to throw out fluttering grace notes and dance around his violin's upper range, and Kian Dunn explores bits of dissonance throughout gentle, melodic soloing in the second half of "Throw Me in the River." But it's the full ensemble sections where Dukart's skills as an arranger shine brightest, where his ear for harmony and criss-crossing melodies make for an interesting crossbreed of big band jazz and turbulent post-punk. As a composer, he favors rich harmonies wrapped around one melodic idea with light backgrounds around them, decorating the lead horn lines at the end of "She Rained Down" with soft pulsing piano and gorgeous brass to contrast with tracks like "Annie" and "I Was an Ocean, I Was a River" with their wonderfully chaotic mixture of individual improvisation and faced-paced group movements. AS SMALL AS ANTS' 52 minute runtime holds a wealth of exciting ideas, supported by solid emotional throughline from beginning to end.
AS SMALL AS ANTS is simultaneously an accomplishment for Dukart and all the many musicians who were imperative to the album's success, a dizzying show of how collaboration and individual trust can build something absolutely brilliant in its singularity and expressiveness. You can hear Dukart's influences very clearly–BCNR, The Dismemberment Plan, Sufjan Stevens–but that means he's done his job, synthesizing the base tenets of experimental indie rock, elegant chamber pop and left-field jazz into a bold and deeply creative album with heaps of personality and excitement surging through every second. For all the moments where Dukart's writing hinges on feelings of grief, insecurity, and anxious euphoria, AS SMALL AS ANTS is confident in everything it does, unsure of its emotions but willing to lay everything out on the table for the chance of release. Give it a listen over on Bandcamp. [Lurien Zitterkopf]