It's our Bandcamp Picks of the Week, featuring some evolved post-punk from Desperate Journalist and some experimental ambient works from Space Afrika!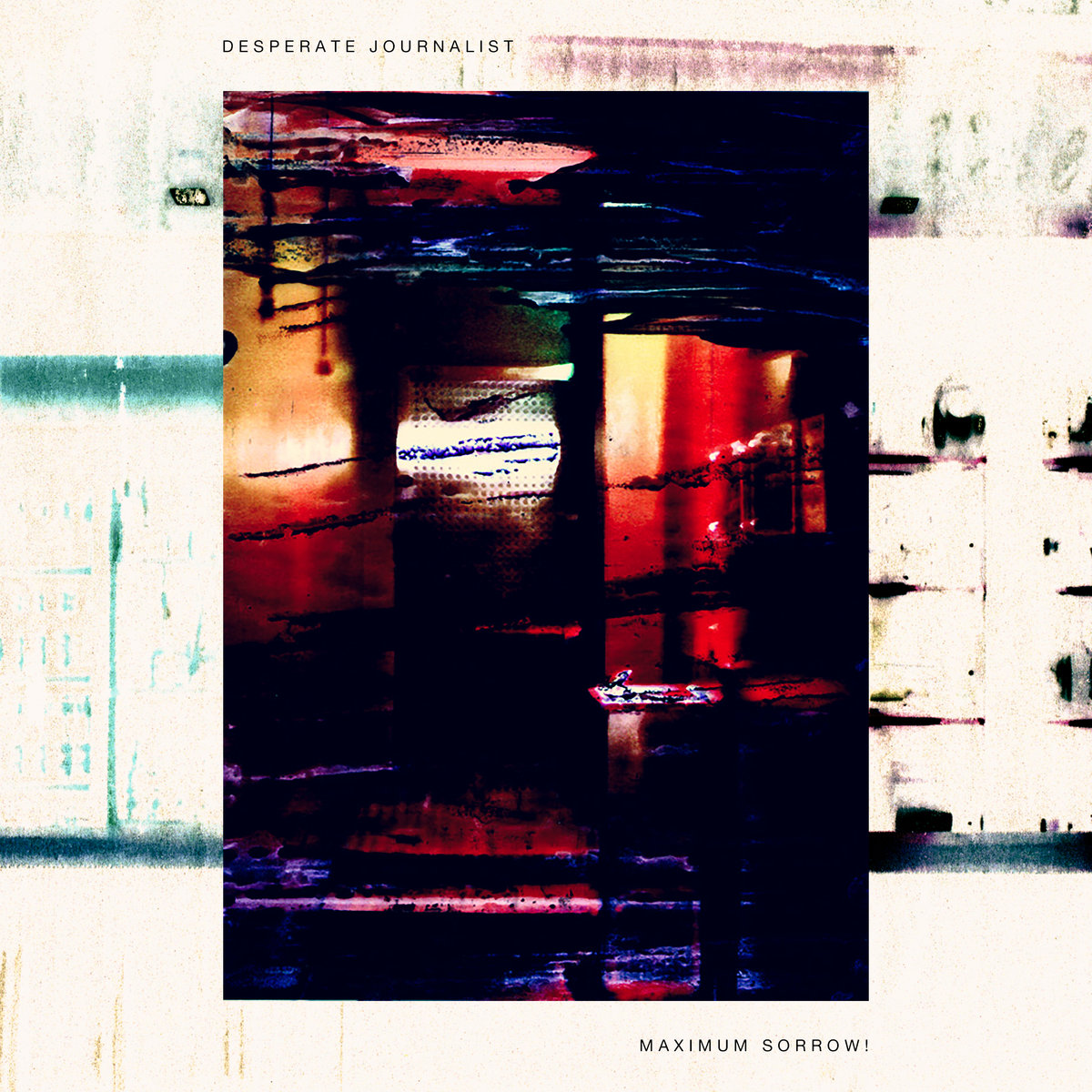 Desperate Journalist – MAXIMUM SORROW!
Genre: Post-Punk, Indie Pop
Favorite Tracks: "Fault," "Personality Girlfriend," "Everything You Wanted," "Poison Pen"
My problem isn't that there's too much post-punk right now, it's that I wish it diversified beyond the obvious Smiths or Joy Division pastiche. Look further into the '80s and '90s and you'll find plenty of different flavors to take inspiration from. On their fourth album, London quartet Desperate Journalist have heard my cries by branching out their sound while still maintaining a core identity thanks to lead vocalist Jo Bevan's charisma and acerbic lyrics. Any gloom is buffered by sharp wit, as she applies for a relationship like a job interview on "Personality Girlfriend," rewrites "Song for Whoever" by the Beautiful South by playing up the tragedy of reality not matching grand romance on "Was It Worth It?," and skewers classical literature and the need to "Defend / The sweaty words of celebrated men" in one of the year's best songs, "Poison Pen." Whenever the album starts to choke on its own fluent vocabulary, it is resuscitated by Bevan's performance as she alternates between pure rage and deadpan blankness with equal potency.
Fortunately, Bevan does not have to carry the album on her own, as her bandmates deliver one beautiful soundscape and texture after another. Desperate Journalist have always had good performances, but MAXIMUM SORROW! features some of their most interesting synth and atmospheric effects. The glassy pianos opening the record on "Formaldahyde," along with Bevan's more sensual delivery and the multi-tracked hook, feel plucked from Everything but the Girl or another jazz-inflected pop band. The chorus-effect filled keys on "Utopia," squealing solo on "Personality Girlfriend," and colossal marching drums and burbling beat of "Armaggedon" keep the hypnotic sounds coming. None of these tones detract from their knack for writing a simple, driving rock tune with a precise rhythm section on "Poison Pen" or "Fine in the Family." The influences might be obvious at times, as the excellent crinkling bass dominating "Fault" copies the tone from the opening of The Cure's "Fascination Street," and the final minute of crashing distortion and washed out leads on "Armaggedon" and "What You're Scared Of" would feel right at home on Hum's ISLE OF THE CHEETAH. However, it all sounds so pretty and well-composed, with tons of variety, while also feeling cohesive thanks to Bevan's contributions. If an album that uses the word "sesquipedalian" sounds like your cup of tea, check out MAXIMUM SADNESS! on Bandcamp here. [Blake Michelle]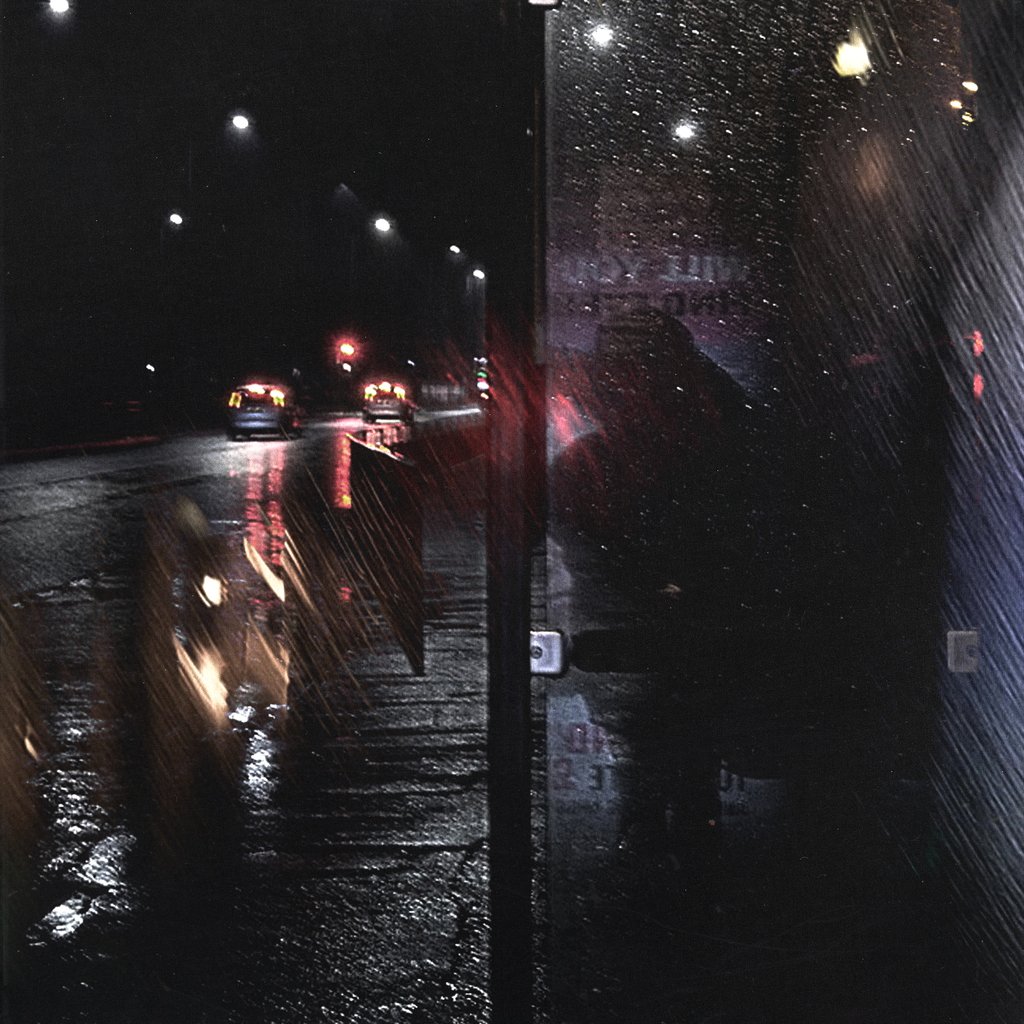 Space Afrika – HONEST LABOUR
Genre: Ambient, Experimental
Favorite Tracks: "Rings," "B£E," "<>," "Girl Scout Cookies"
I haven't been to Manchester, but it seems like a city that is as alluring as it is dreary. From the pictures on Google and the music lore that's come my way, I've garnered that it's cozily soggy and perpetually dark—the kind of place I wish I lived in on scorching hot Los Angeles afternoons. On HONEST LABOUR, avant-electronic duo-turned-NTS DJs Space Afrika draw inspiration from their hometown's industrial surroundings. Following last year's HYBTWIBT?, a mixtape that attempted to channel social unrest and the anger of life during lockdown, the group's latest is decidedly more down to earth and heartfelt. However, the record is never unrealistic, and if you close your eyes and let your mind wander, you can practically feel the chilly northwestern England wind blowing past your headphones.
Where ambient music frequently pays homage to bucolic surreality, HONEST LABOUR is queasy and frigid yet also stylish and enchanting. Much of the record pairs dissonant samples and unsettling atmosphere in a way that recalls Vladislav Delay, Claire Rousay, or the moments of fluorescent brutalism in Burial's best tracks, all before the beat kicks in. "Lose You Beau" finds vocal snippets filtering in and out behind wispy, sparse synths and off-putting flute flourishes. "Like Orchids" brings to mind William Baskinski, until left-field noises dominate the track in a way that evokes walking through a seedy park in the dead of night. On "Solemn," robotic, bird-like production rides beneath an instrumental that sounds like Babyfather without the drum machines. At its most challenging, HONEST LABOUR toes the line between musique concrète and spaced-out downtempo.
HONEST LABOUR doesn't exactly settle into a groove, but it's not all dissonance and oblique soundscapes either. Towards the end of "<>," a 2-step rhythm is teased underneath damp orchestral strings and aqueous pads. Thanks to a gorgeous vocal feature from Bianca Scout, "Girl Scout Cookies" carries the same cosmic, ethereal energy of a Grouper deep cut. "B£E," "U," and "Strength" all call upon some local rappers for a series of tripped-out, palpably stoned guest verses. Space Afrika use their music to craft immersive sonic worlds that pair uncomfortable societal concepts with cinematic composition. "Ultimately this is an homage to U.K. energy, and an album about love and loss," the band wrote in the liner notes. HONEST LABOUR refrains from playing like a postcard, and instead feels more like iPhone footage taken by Manchester natives riding the bus across the city. Let your mind take a vacation across the pond over on Bandcamp. [Ted Davis]