It's our Bandcamp Picks of the Week, featuring a genre blending split from Fievel Is Glauque, and the pastoral country of First Rodeo's self-titled debut!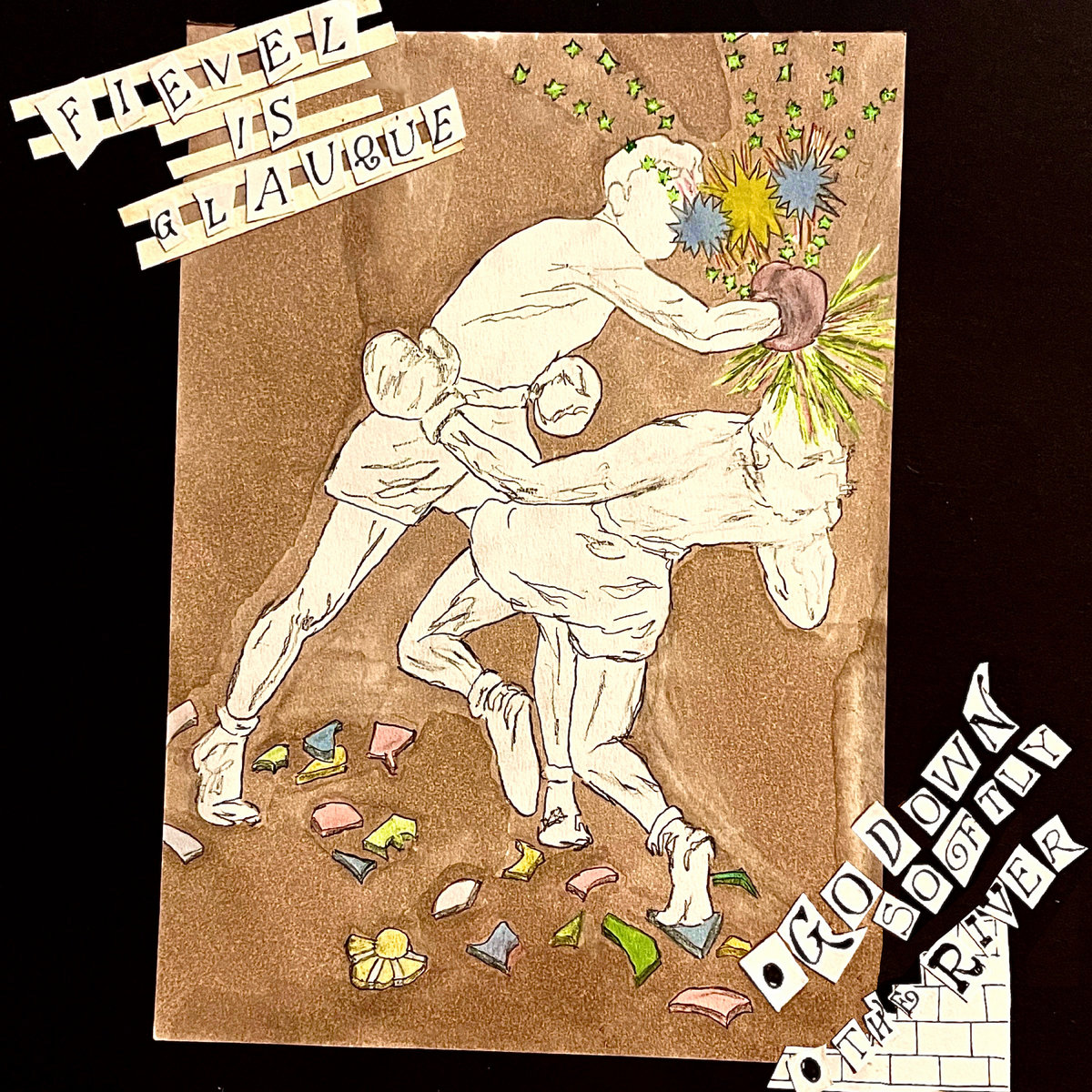 Fievel Is Glauque – "Go Down Softly" b/w "The River"
Genre: Experimental, Funk, Pop, Jazz-Fusion
Favorite Tracks: Both, duh
There's lots of reason to like Fievel is Glauque. The name, for one thing, sings of the purest childhood nostalgia. Beyond that, they're an offshoot of Blanche Blanche Blanche, whose approach to experimental music is decidedly fun and accessible. And, based on interviews and other press, they seem to care deeply about their work together and making daring, thoughtful music in general. So, as the group–led in part by multi-instrumentalist Zach Phillips and singer Ma Clément–prepare to hit the road with the similarly sonically inventive Stereolab this fall, we can add to that list of things with their latest two-track single.
"Go Down Softly" is what would happen if Serge Gainsbourg and Brigitte Bardot wrote a jazz-funk ditty for a lost Diane Keaton-Warren Beatty film circa 1979. There's a certain sensuality and earnestness to Clément's silky vocals, which is emphasized/de-emphasized according to the swing of that big sax and the electric piano groove. As a whole, it all but nails that sweet spot between poignant ballad and pseudo-dance song, which feels like the perfect spot for the band both emotionally and aesthetically. Meanwhile, "The River" ups the tempo a step or two; it's sort of like the moment in that very same film soundtrack about a night out at Paris' discotheques as opposed to another saunter around the Champs-Élysées. Sure, the whole thing is a barn-burner of Euro-style funk, but we do lose a little bit of that heft and depth from Clément, who sounds like she's playing more of a role this time around. Still, it's a nice shift in tone and tempo, and it pairs nicely with the more "gentle" qualities of its predecessor.
If we're ranking things, "Go Down Softly" just edges out "The River" for that bigger smack of sentimentality. But I think both songs together serve as the perfect preview of the project at-large. More than the songs themselves being quite good, I think they define what I like the most about Fievel Is Glauque's larger approach. The nostalgic tendencies that feel fresh amid some great songwriting and structures; the universality of their aesthetic, and yet how it never feels at all forced to be so delightfully Parisian; the cohesiveness of the emotions and the music in a way that feels alluring and never entirely predictable; and the sheer excitement of something that feels organic while having some larger narrative and creative goals. It's a snapshot of a band doing big things, and something you can find more of when you dive into longer efforts (like 2021's totally great GOD'S TRASHMEN SENT TO RIGHT THE MESS). But even in just six-ish minutes of music, Fievel Is Glauque show plenty of charisma, heart, and understated genius to turn some mere fans into life-long devotees. Listen to it now over on Bandcamp. [Chris Coplan]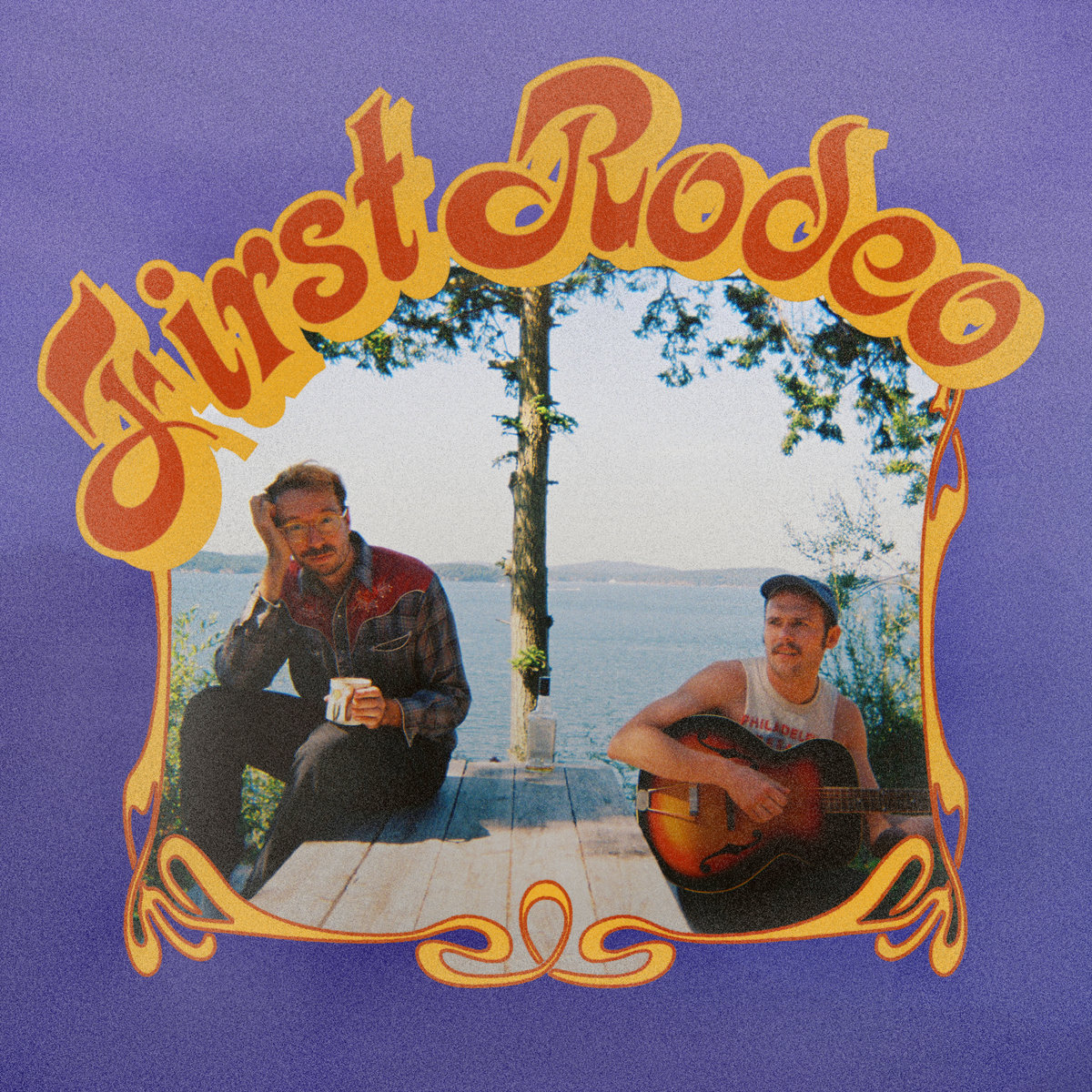 First Rodeo – S/T
Genre: Alt Country
Favorite Tracks: "So Much For Taking It Easy," "Didn't It Rain Last Night," "I Don't Wanna Feel Another Thing"
You can hear a slowed down Pacific Northwest aura radiate throughout First Rodeo's self-titled debut; even without the wooly Dead sensibilities we've seen from fellow Portlanders like Jeffrey Silverstein or Rose City Band, the 1970s cowboy rock that Bob Weir has always loved sits in the background of songs like "I Don't Wanna Feel Another Thing" or "One Of Those Things." Musicians Tim Howe and Nathan Tucker have crafted a textured collection of one-horse town ballads and rockers that recall The Byrds, Flying Burrito Brothers, and countless other lost country crooners. Layered by both musicians' different vocal styles, the album finds a consistently renewed sense of energy, ebbing between Tucker's thoughtful, nasally rasp, Howe's late night boom, and the two's vibrant several-beers-deep harmonies. The sleepier, laid back energy of highlights "So Much For Taking It Easy" and "Didn't It Rain Last Night" only add to the PNW charm, shaggy easy living jams that reinforce FIRST RODEO as the kind of late night country record that's maybe best played to empty barstools.
For my money, Forged Artifacts has been as good as any label at finding great salt of the earth country and bar rock over the last few years. We ran an excellent profile of Matt who runs the label that remains worth reading, but from Half Stack to Graham Hunt to this album, his formidable ear is worth following through and through. Follow the label on Bandcamp, and be sure to give First Rodeo a listen here. [CJ Simonson]