The music roundup endures all these years later, featuring takes on the latest from illuminati hotties, Creeper, and Washed Out!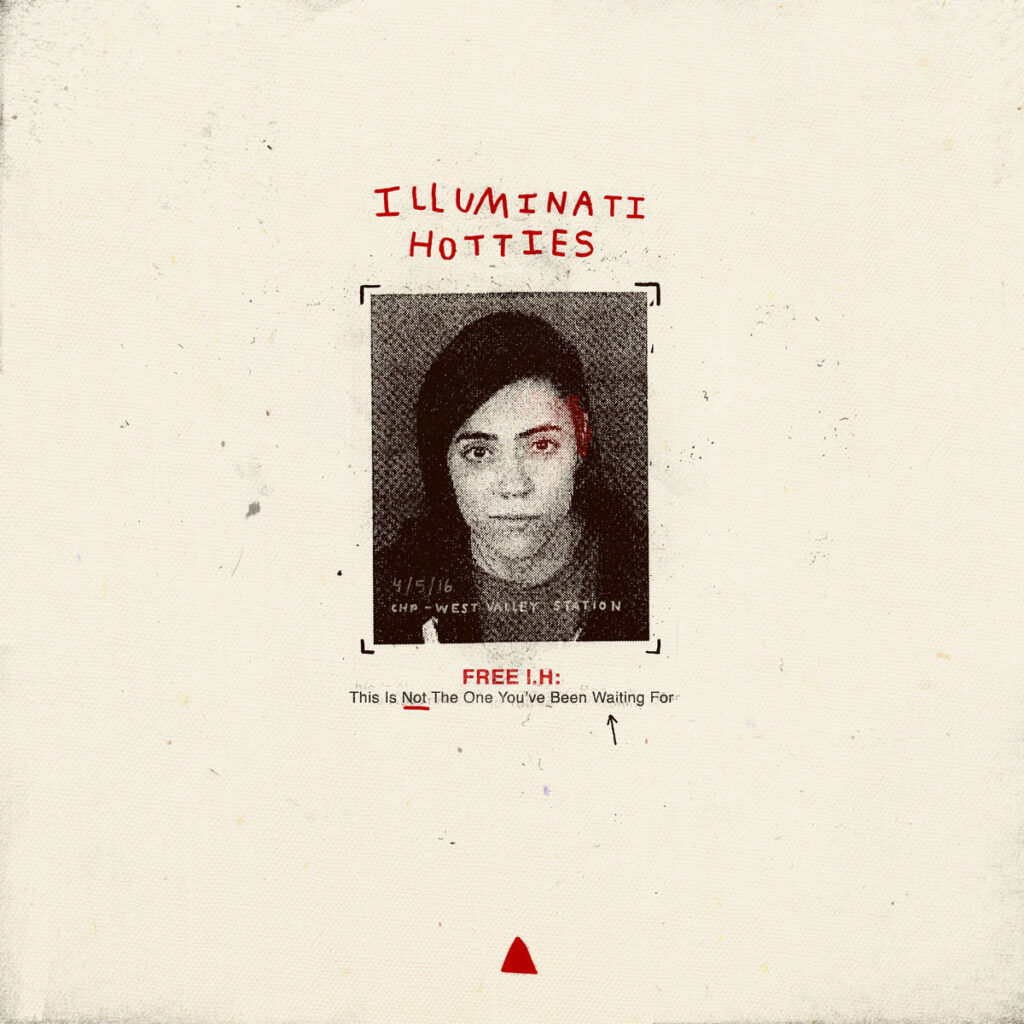 illuminati hotties – FREE I.H: THIS IS NOT THE ONE YOU'VE BEEN WAITING FOR
Genre: Indie Rock
Favorite Tracks: "free ppls,"  "freequent letdown," "content//bedtime"
Back when I wrote about 2018's excellent KISS YR FRENEMIES, I noted just how overwhelming that release could be at times, albeit in ways that were frequently very fulfilling. It would make sense that FREE I.H: THIS IS NOT THE ONE YOU'VE BEEN WAITING FOR, a release that functions more as a kind of label contract scapegoat rather than a direct follow-up (as noted in the title), is in many ways even more overwhelming. Occasionally described as a "mixtape," there is plenty of experimentation with form going on throughout FREE I.H: that makes it a very fun, if far less satisfying release than its predecessor. It is for that reason that some of the traditional complaints I might have about the release feel somewhat unwarranted given this isn't really a traditional release—at the end of the day, illuminati hotties remain one of the more exciting indie rock groups operating in their scene, and nothing on the new record diminishes that, even if it doesn't reinforce it either. Songs on the record sometimes feel like isolated sketches; KSS YR FRENEMIES used chaotic, turn-on-a-dime musicianship in playfully exciting ways, and much of the song transitions on FREE IH offer similarly exciting whiplash. But while the former had splashes of bright, uplifting, satisfying indie pop periodically amping the excitement, the latter focuses those moments pretty heavily at the front of the record. With "frequent letdown" (one of the best songs in illuminati hotties larger cannon) and "melatonezone," and even the album's thematic center, the bold, brash, fun "content//bedtime" itself misses some of the atmospheric playfulness that I wish carried through on the record at large. As the title implies, this is not the record fans have been waiting for, but as a loose collection of ideas there's plenty to hold people over til the next proper album comes. Now that they're free there's no telling what might come next. [CJ Simonson]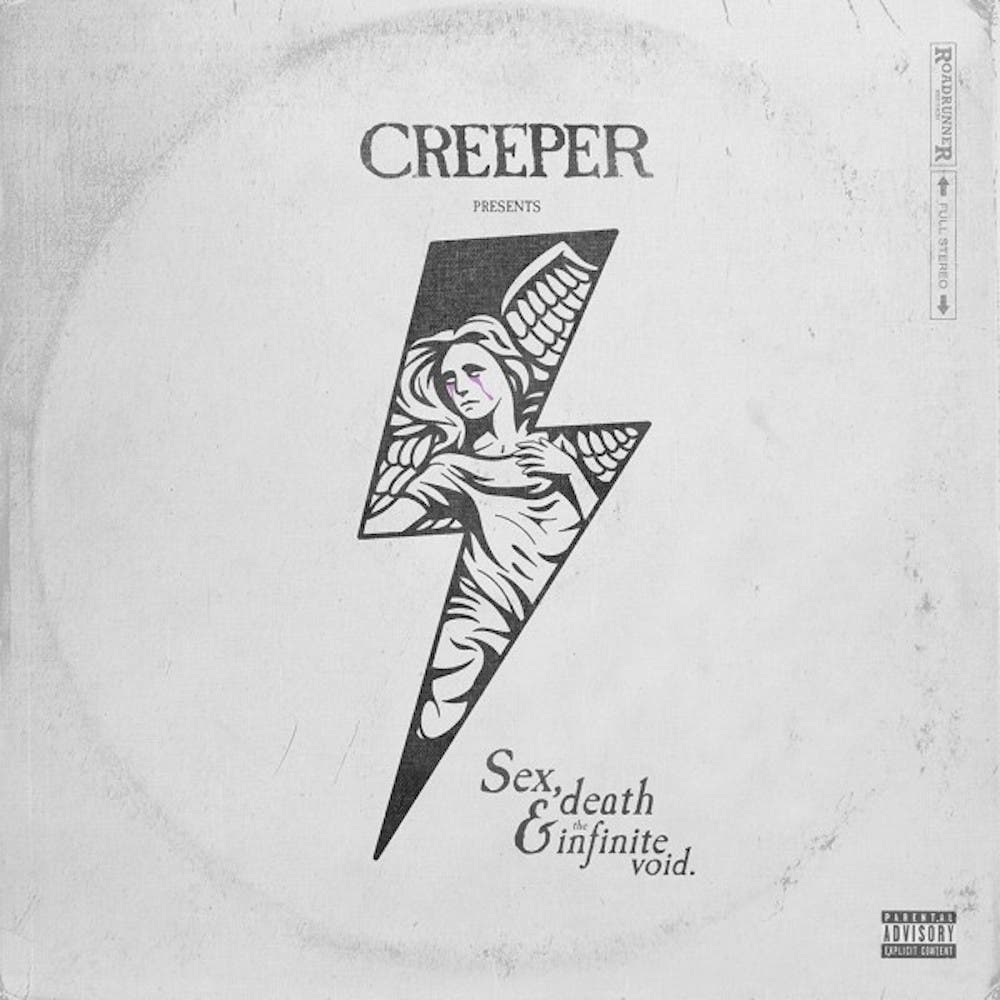 Creeper – SEX, DEATH, AND THE INFINITE VOID
Genre: Goth Rock, Glam Rock 
Favorite Tracks: "Paradise," "Poisoned Heart," "Thorns of Love," "Four Years Ago," "Napalm Girls" 
Creeper's sudden break-up 2018, in which frontman Will Gould delivered the same speech that David Bowie did in 1973 when he killed off his Ziggy Stardust character, sent shockwaves through the rock journalism scene that had hailed their debut ETERNITY IN YOUR ARMS as one of most promising of the 2010s. It was far from the only horror punk record at the time, but it rose to prominence with a clear respect for its predecessors and insanely catchy moments that made up for some crinkly production and choppy song flow. It's unclear if they always intended to come back or not, but if Gould's rendition of that speech was meant to imply that they had killed off their previous career and would return with something new, I would believe it. While it's easy to imagine that ETERNITY and SEX, DEATH, AND THE INFINITE VOID came from the same artistic DNA, they possess very different strengths; the former started off with its best tracks while the latter delivers banger after banger in its second half. The best aspects of ETERNITY remain, however, in its maddeningly catchy hooks and an unabashed embrace of melodrama and campy juxtapositions between love and death
SEX, DEATH, AND THE INFINITE VOID's weakest moments come in its pop-punk pastiche. ETERNITY took a lot of cues from Alkaline Trio and pre-SIREN SONG OF THE COUNTER CULTURE Rise Against, and the result was melodically interesting riffing and driving bass on songs like "Suzanne" and "Darling." It's hard to classify their latest as a punk record, as "Be My End" and "Annabelle" feature rote pop-punk rhythms that can't disguise their derivative nature with energy like ETERNITY did. Outside of this, SEX, DEATH, AND THE INFINITE VOID builds on the Meatloaf and Roy Oribson influence to great effect with equal parts bombast and menacing quiet. Much like Rise Against, they've got a knack for avoiding the second-act sag that plagues a lot of rock music with a shredding solo on "Cyanide," or haunting piano breaks followed by a fantastic saxophone outro on "Paradise," or a soaring crescendo on "Thorns of Love." Though "Misery" was a fine ballad on ETERNITY, Will Gould's haunting baritone and willowy crooning have gotten much more distinct and effective, resulting in some fantastic brooding, Nick Cave-esque gothic country on "Four Years Ago" that makes the 'beauty and the beast' vocal style between him and Hannah Greenwood work wondrously. While it's certainly a weaker punk record than ETERNITY, it's an improvement in virtually every other aspect, especially production and song-construction. SEX, DEATH, AND THE INFINITE VOID was well-worth the wait. [Blake Michelle]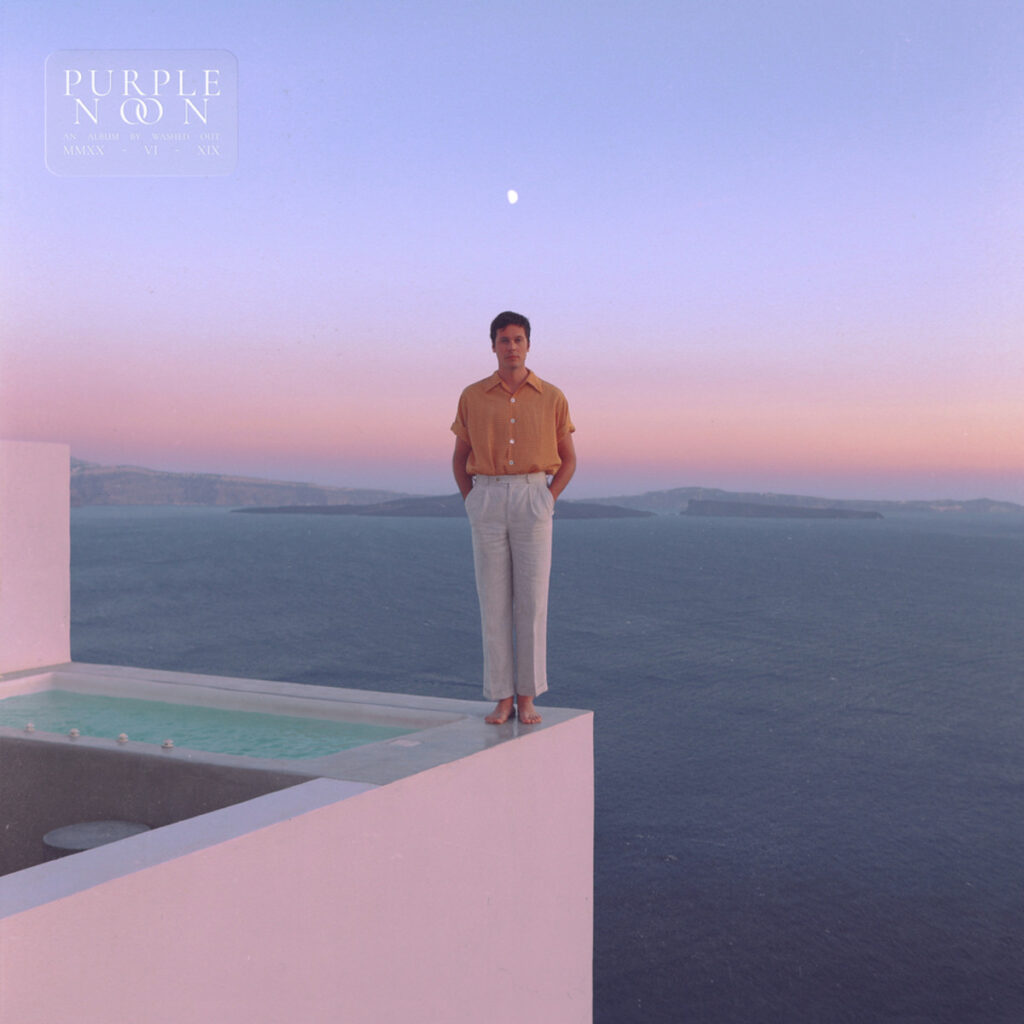 Washed Out – PURPLE NOON
Genre: Chillwave, Indietronica
Favorite Tracks: "Too Late," "Paralyzed," "Game Of Chance," "Don't Go," "Hide"
If there are two things Ernest Greene outspokenly loves, they are getting elevated and getting physical. From the NSFW cover of 2011's WITHIN AND WITHOUT to the sensual moans of MISTER MELLOW, Washed Out's career has been defined by lazy-eyed haze and Mike Milosh levels of overt sexuality. Now over a decade into his career, Greene's latest record, PURPLE NOON, finds the Portlandia hitmaker ladling out even more of the same tired familiar formula. Billowing synths ride atop full bodied '80s drum machines, which lay an overcast backdrop for equally indecipherable and lusty groaning. Moments on the record like "Paralyzed" and "Don't Go" flirt with Moby-style nod-along electronica, but don't quite break the mold enough to sound exciting. "Game Of Chance" uses white noise synths and newfound acoustic instrumentation to conjure a soundscape as beachy as the record's oceanic cover. But while Greene effectively executes summeriness in a way that breaks out of the chillwave framework, the track still sounds like music you'd hear coming from the poolside bar at the Grenada Sandals. PURPLE NOON's best moment comes on the track "Hide," which effectively swaps the album's downtempo tendencies for a pop instrumental that The Weeknd or Jhené Aiko could absolutely demolish. It leaves me thinking that Greene should pull a Oneohtrix Point Never and use his late aughts critical acclaim to produce for major label pop stars. 
While Greene's 2017 Stones Throw release MISTER MELLOW dabbled enough in funk to keep Washed Out's otherwise monotonous discography exciting, PURPLE NOON is a lackluster return to form. At its best, PURPLE NOON is a record written for couples to make out to after a long afternoon spent shopping at Urban Outfitters, but at its worst the record plays like Nobu background music. Either way, it's clear PURPLE NOON came to life as a way to pay Greene's bills and fight for relevance while Washed Out continues to drag on a trend that died well before the blog Hipster Runoff was taken down from the Internet. There are more abominable things happening right now in the world than the new Washed Out album not being all that interesting, but I still found myself just waiting for each song to end as I listened through it. [Ted Davis]