In this week's music roundup, Gojira come up short in following up MAGMA, while Conway the Machine delivers one of the better transitional Griselda releases to date.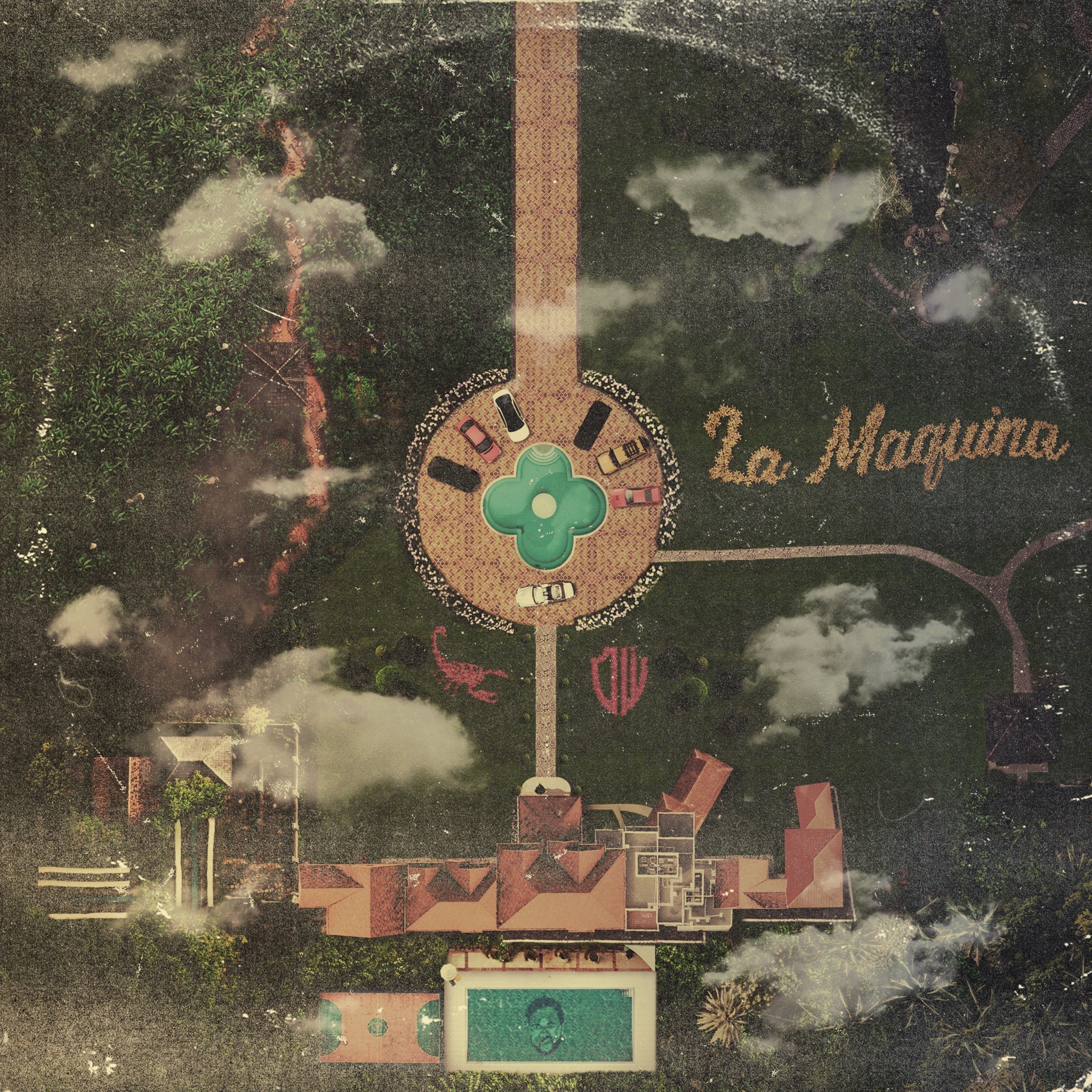 Conway the Machine – LA MAQUINA
Genre: Rap
Favorite Tracks: "Bruiser Brody," "200 Pies," "Scatter Brain," "S.E. Gang"
In 2021, where rap music is the most popular genre on Earth and every YouTuber and TikToker are looking to further monetize the fickle attention of teens can pay for a cheap trap beat and a ghostwriter, the grit, determination and old-school hustle of Griselda Records stands out. Further, that Conway the Machine is alive at all is a miracle, following a shooting that left half his face paralyzed and a life to spend dealing with Bell's Palsy, which led his doctors to proclaim his rap career over before it really began. To "bounce back and make more money than [his] doctor made" in a profession that requires sharp, precise control of breath and voice goes beyond miraculous, and my admiration for his arc grows with LA MAQUINA, the latest in a prolific string of releases which firmly place Conway and his compatriots atop today's rap landscape.
LA MAQUINA fulfills a couple well-established Griselda release strategies simultaneously, while remaining a compelling project on its own merits. In between bigger, major label-supported projects, each Griselda artist is careful to keep their fans fed with smaller-scope, more freewheeling tapes. Sometimes these holdover projects allow them to spotlight an upcoming artist; Westside Gunn's FLYGOD IS AN AWESOME GOD 2 was an introduction to Stove God Cooks, Benny traded bars with his own BSF signees on a DJ Drama-hosted mixtape last year, and on LA MAQUINA Conway gives new Drumwork label members Jae Skeese and 7xvethegenius chances to shine.
These projects are also another chance to flex the ever-growing Griselda contact list; every album features at least one surprise collaboration or unusual-yet-successful pairing, like Slick Rick's double appearance on WHO MADE THE SUNSHINE. LA MAQUINA sports three examples, and two are among my favorite tracks in Conway's discography. The first starts with a tried-and-true pairing with the Alchemist, who lays the sort of serene, dreamy beat he could knock out in his sleep behind Conway's gruff, laidback delivery on "200 Pies." The twist is a verse from Atlanta's trap dad 2 Chainz, extending himself on unfamiliar, nearly percussion-free production while slotting seamlessly into Conway's coke-running bars. The result is a track that breathes, taking its time to give both artists a chance to leave a strong impression."Scatter Brain" is even better, and returns twice more to the endless well of Georgian talent, plucking young firebreather JID and accomplished legend Ludacris to torch an ominous Don Cannon beat. Bookended by athletic Conway verses, JID goes off, chaining rhymes together with a dizzying, effortless flow that swaps repeated vowel rhymes with awe-inspiring ease. Ludacris does his thing too, firing off quotable lines and threats delivered with the confident smile of a veteran. Finally, "KD" pairs Conway with Murda Beats of all people, a link made even wilder by Conway trying on the Cardi B/Kodak Black "Bodak Yellow" flow with surprisingly strong results.
Though not every track deserves explicit mention, there's hardly a skip to be found on LA MAQUINA. As his profile grows, Conway is clearly not content to rest on laurels, pushing himself to rap better, over more varied production and against more established peers and mentees alike. That hunger is palpable, and is quickly becoming the Machine's calling card, a distinction even from his Griselda brothers. He knows this well, closing "6:30 Tip Off" rapping, "They said West is the brains behind it, and Benny is the star / Well let's not act like Machine ain't the silliest with the bars." [Corey Guen]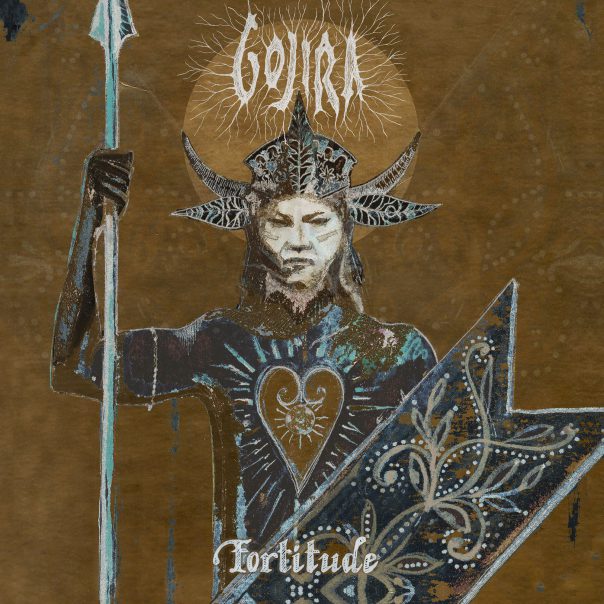 Gojira – FORTITUDE
Genre: Groove Metal, Progressive Metal
Favorite Tracks: "The Chant," "Sphinx" 
Where do you go after selling out, or rather, selling out as much as a band like Gojira can? These French tree-hugging metal gods of the new millenium took their blast-beats, squealing pick-scrapes, and long-winded, meditative song structures to their most polished and accessible conclusion on 2015's MAGMA, earning a couple Grammy nods in the process. The question again became whether they'd go the path of Metallica post-S/T and get even more mainstream, or follow Machine Head's pivot towards ambitious song construction and increased technicality on THROUGH THE ASHES OF EMPIRE, or later THE BLACKENING, after the flirtations with nu-metal on SUPERCHARGER. The answer remains unclear, as the band's latest, FORTITUDE, is easily Gojira's least essential record to date, not heavy or novel enough to match their best work in the aughts yet not catchy or atmospheric enough to recapture the surprise magic of MAGMA.
Prior to now, 2012's L' ENFANT SAVAGE was the group's weakest record. It presented little evolution after the spectacular one-two punch of FROM MARS TO SIRIUS and THE WAY OF ALL FLESH, and while FORTITUDE repeats some of its flaws, with a lot of lazy fade-outs, including on the opening two songs, or otherwise unsatisfying endings, new issues have crept in. The vocal production and mixing in particular are lacking, which is strange since the album is produced in-house like all the ones before it. The mix of clean and growled vocals has never been a problem previously, and MAGMA knew how to use deep layering to give the cleans some added boost or eeriness. In comparison, FORTITUDE is a lot muddier and cluttered, with elements fighting for space without the roughness to fire to justify it. "The Chant," even though it's a blatant retread of "The Shooting Star" minus its colossal size, is one of the better songs because it's mostly comprehensible and it doesn't feel like Joe Duplantier is getting suffocated.
Speaking of size, Gojira have always been a slower, almost drone-like band, but they traditionally have a massive presentation and weight. FORTITUDE is easily the least formidable release to date, which would be fine if they went for speed or catchier riffs, but it largely retreats to slower, chugging riffs and repetitive song structures without the weight and vibe to sell it. "Sphinx" has the most urgency to its guitars, with the trademark pick-scrapes making a welcome return, though the abrupt ending takes the wind out of its sails. "Into the Storm" has some nice tremolo-picking: shame that what sounds like the warning noises at a train crossing are almost louder than them. The inclusion of actual solos would be a nice addition to "Hold On" if they had some punch and presence to them. The world music additions, like the didgeridoo on "Amazonia," add little, and new experiments like the fuzzed-out, sizzling tone to "The Trails" are nice at first but are let down by the overall lack of interesting compositions. I feel alone in not enjoying this release, and I take no pleasure in dumping on a group universally beloved by both critics and fellow musicians who are genuinely trying to make the world a better place, but this is nowhere near Gojira's best in either cleaner or more extreme metal. [Blake Michelle]