Alek Keshishian's MADONNA: TRUTH OR DARE is the greatest music film of our time. Until 2002, it was the highest grossing documentary ever produced (thanks Michael Moore), and yet I know very few, outside of die-hard Madonna fans, who have seen it. It's been easy to overlook due to its lack of coronation outside of the queer community, and at first glance, one assumes it's akin to watching a concert tape. In reality, Keshishian's film is a stimulating and poetic film about pop iconography. TRUTH OR DARE needs to be celebrated as one of the best films in the canon of music documentaries.
Most music docs rely on photographs and archival footage, monotonously telling the rise and fall of some boomer generation band of white dudes with long hair. This is not your dad's nor VH1's standard rock-and-roll story. TRUTH OR DARE unfolds contemporaneously, entirely shot during the run of Madonna's Blonde Ambition World Tour from April through August 1990. Somehow Keshishian managed to bottle Madonna's spectacular early '90s performance magic, while simultaneously employing verité-style storytelling to include the most intimate moments among the singer and her dancers. The result is this tapestry of explosive points both in quiet corners of Madrid hotels and on-stage in front of sold out crowds. The entire essence of Madonna is of a child-like artist with an unabashed appetite for sex and glamour: she's striving for success while also pondering cute boys and the meaning of life with her friends at a half-year-long sleepover around the world. TRUTH OR DARE's $4 million budget was financed exclusively by Madonna, a passion project that enabled the singer to curate the film and keep Kheshisian under her thumb, and even though she had control over the project, it's truly a no-holds-barred look at Madonna's rawest moments. She carries her free-wheeling personal life with the same abandonment she dances with on stage.
The concert footage is unreal, with dazzling displays of Jean Paul Gaultier costumes and allusions to Fritz Lang's METROPOLIS. Madonna's effervescence and celebration of female sexuality was at its peak in the cultural conversation, and although these elements were shocking to moral majority types, as we witness during scenes of her prepping for the Toronto concert, the film reveals the singer as less of a vanguard and more of a young ingenue finding herself. It's the moments of Madonna with her back-up singers and dancers in hotel rooms, shot in black-and-white film, that are the most awe-inspiring.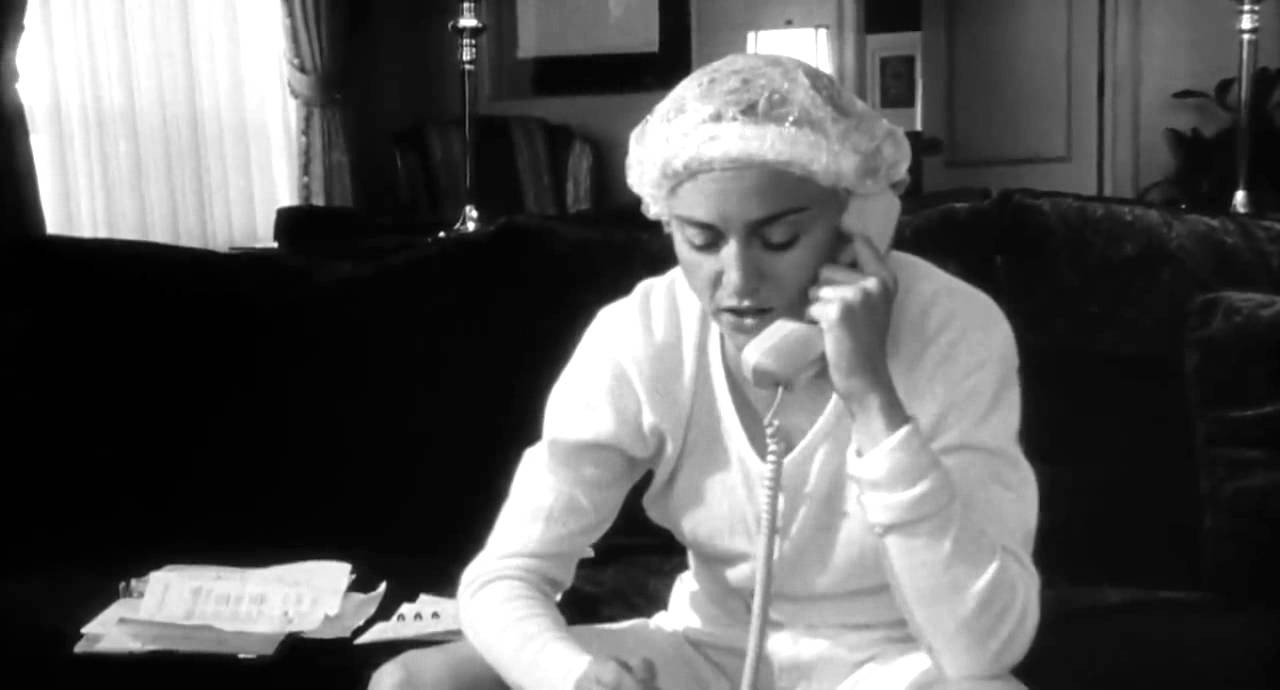 The spectacle of vivid concert footage is intercut between colorless tableaus of Madonna and her dancers speaking about personal turmoils and stresses. The camera crew compiles a dossier of one of pop music's most driving, prolific personas, including her supporting creatives in their private moments, most famously during a titular game of truth or dare when two men french kiss. To say that it's both an intimate and ambitious film sounds like an oxymoron, but it's an authentic moniker from someone as outright with their personal life as Madonna. The Blonde Ambition World Tour became a personal exploration and exploitation.
Madonna reveals quite a bit about her personal world outside of the celebrity schema. In Detroit, her greaseball brother comes to visit after a performance, and while pleasantries and soft discussion are captured, a bit of tension is as well. This sort of awkward, but literal conversation, continues to occur throughout the film. In Los Angeles, boyfriend Warren Beatty hangs around while Madonna is checked for throat issues. Their relationship was reportedly strained at the time, and it's apparent in the energy on camera. As Beatty sardonically states when Madonna refuses to go off-camera, "She doesn't want to live off-camera, much less talk… What point is there to existing off-camera?" There is no difference between the person and persona. It's Madonna's uninhibited world: we're rocketing to fame and if you're not going to perform, then leave.
Five years ago, I attended the 25th anniversary retrospective of TRUTH OR DARE at Los Angeles' Outfest. The surviving dancers, and Keshishian himself, attended and gave a Q&A. They were all so genuinely proud of the film and tour, with several of the dancers praising Madonna and the film's beloved place among fans; I was elated to see all of them, after little media attention, enter the spotlight for their contribution. The following year, STRIKE A POSE, a Logo-produced documentary about the dancers from the Blonde Ambition World Tour, aired. Each one of them had space to share their diverse origins and experiences where the interviews felt on their own terms now that most of them were in their 50s and retired. While I understood the revelatory personal information in TRUTH OR DARE, I didn't understand how far the exploitation went. Most of these men were in their late teens and early 20s, coming-of-age while starting careers during the AIDS crisis. The majority of the male dancers are gay, and they were encouraged by production to share and discuss their sexuality. It's this vulnerability that makes TRUTH OR DARE such a powerful document. The quiet, emotional transgressions of these supporting characters juxtaposed with Madonna's exhibition on stage.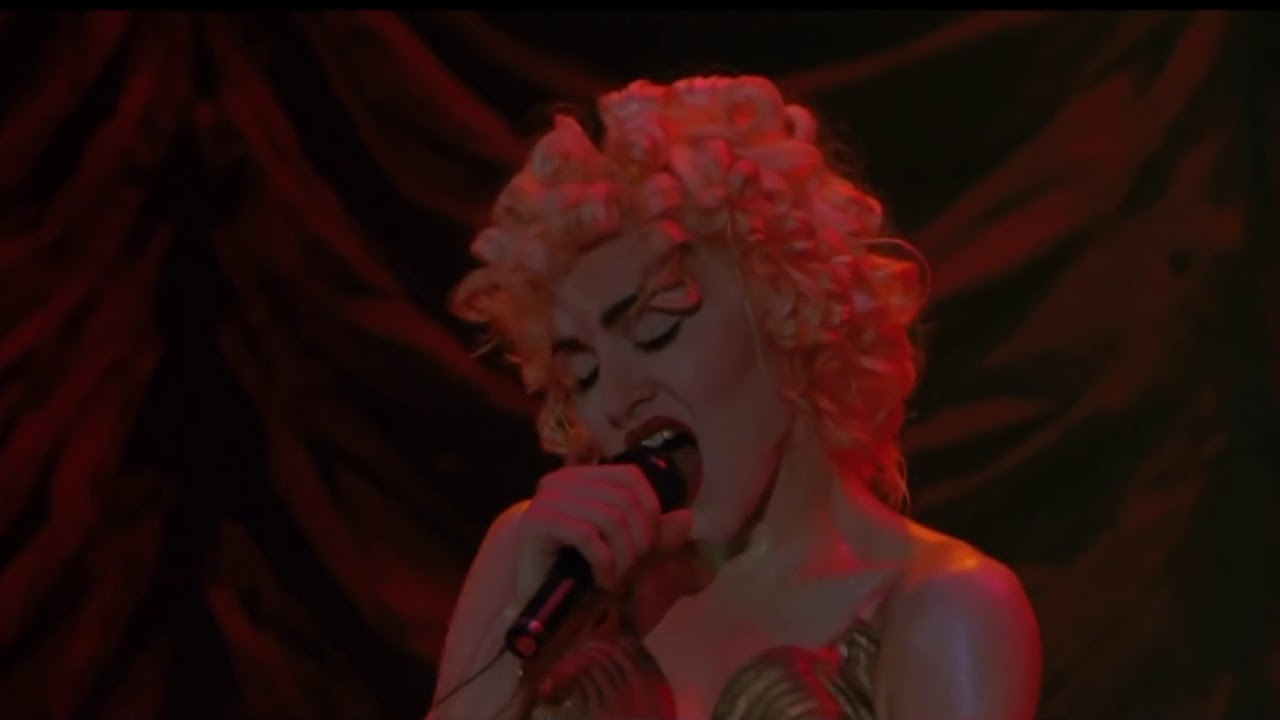 While every subject of STRIKE A POSE spoke in glowing terms of the opportunities that TRUTH OR DARE gave them, there was tension related to the choice to leave in certain footage. In 1992, three of the dancers sued Madonna for invasion of privacy and eventually settled out of court a few years later. The participants asserted that unflattering and non-public information was included in the final cut without their consent, and that Madonna verbally promised that non-performance footage was to be used for her home movies, not a Miramax-distributed film. The french kissing scene of two male dancers was of particular concern to Gabriel Trupin, since he was one of them, a gay, HIV-positive man, that was still in the closet to his family. A scene included in the cut where Oliver Crumes, another dancer, reconnects with his father after five years of estrangement is touching, but it was clearly included to accentuate Madonna's boundary-pushing narrative. Right before the scene of Crumes and his father, she is interviewed saying "I've chosen people that are emotionally crippled in some way, or are in need to be mothered in some way" with a self-righteous tone that insidiously asserts her power. Men and women who she claims over and over while wearing bathrobes and drinking champagne how much she adores and loves ultimately rely on Madonna for their livelihood. It's this dynamic in Alek Keshishian's film that ripples under the pop star veneer. The carefree conversation and private moments in contrast to the provocative performances of "Like A Virgin" and "Express Yourself" stir the soul and provide the meat of the story, yet the relationship between Madonna and her dancers is ultimately a professional one, and Madonna exploits for her own gain.
30 years later, we're reeling from the blurred lines of intimacy and power at the workplace, particularly in creative spaces. TRUTH OR DARE remains impressive for capturing those intimate moments: the shared glances backstage, and the notorious scene of Madonna in bed with her dancers as they discuss life and love. Madonna and her crew's disclosures reveal a spritely, child-like demeanor that dominates the room. She's an extrovert and the boss, fueling her desires by talking to interesting people, and then channeling that on stage. The results are glamorous displays of gleeful sexual revolution-era transgression mashed together with Hollywood's Golden Age. She absorbs the fascinating individuals around her, and uses them for inspiration and self-expression, always in control. The documentary is personal and vivid, but it is exploitative. Madonna quenches her thirst to tell-all, and while the supporting cast may not have reaped the benefits as wholly as the pop star at the center, it does not detract from this holistic time capsule of 1990.