In the throes of catching up with 2020's scant, but varied cinematic output, sometimes you hit some duds, and sometimes you unearth some charming gems. Editor-in-chief CJ Simonson reports his findings on two films no one in their right mind has the patience for: Ron Howard's plea for white empathy and a successful, buzzy feature debut from a 23-year-old who was able to mass distribute his indie in a pandemic.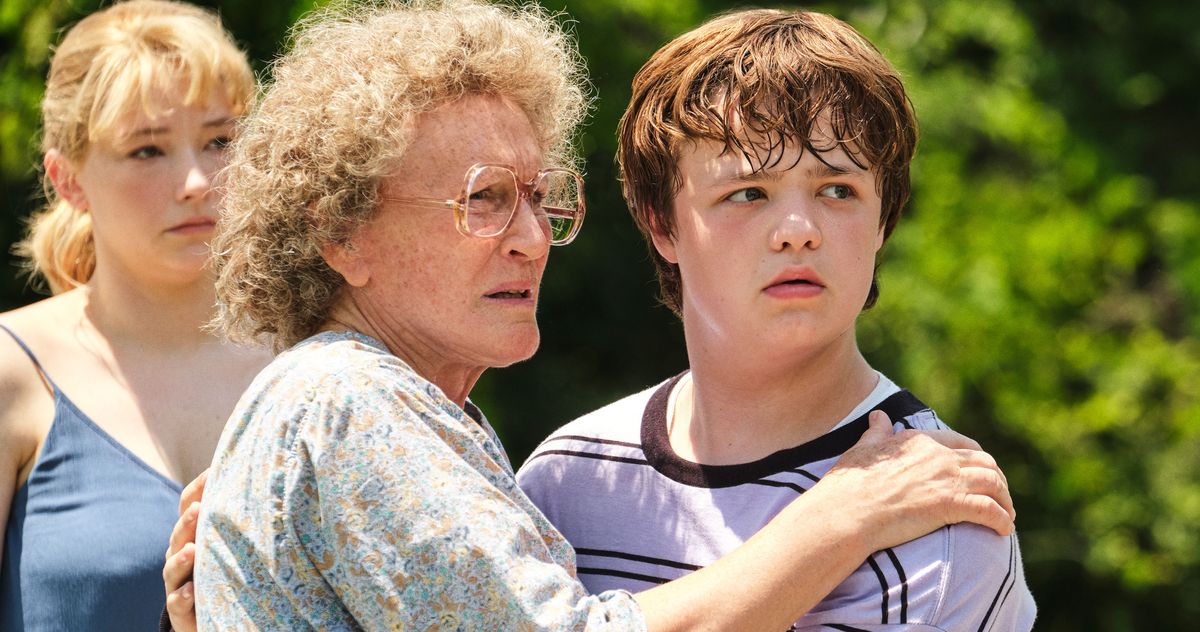 HILLBILLY ELEGY
Director: Ron Howard
Here are a series of 19 facts, presented without context, that I think you should know. 
Glenn Close has seven (7) Academy Award nominations for acting. 

Glenn Close holds the record for the most acting nominations by an actress who has never won an Oscar.

That record is just one nomination shy of the overall record, famously held by Peter O'Toole, who secured eight nominations over his lifetime.

Peter O'Toole did eventually earn an honorary Oscar in 2002. 

In 2019, when Glenn Close was nominated for best actress for THE WIFE, a movie at least twelve people saw, oddsmakers had her at -700 betting odds going into the night and was deemed by most the favorite to win the award.

Glenn Close joined Instagram on December 18th, 2018, 68 days before the Oscars, allegedly to appeal to younger voters.

Glenn Close is currently 73 years old.

Glenn Close lost to Olivia Colman for THE FAVOURITE. 

The oldest Academy Award winning actress ever is Jessica Tandy, who won at age 80 for DRIVING MS. DAISY.

Amy Adams has six Academy Award nominations for acting and has never won, which puts her one shy of the record held by the aforementioned Glenn Close. 

Amy Adams did not receive an Academy Award nomination for Denis Villenueve's 2016 ARRIVAL.

Sandra Bullock won an Academy Award in 2010 for THE BLIND SIDE. 

Julia Roberts and Meryl Streep were both nominated for Academy Awards in 2013 for AUGUST: OSAGE COUNTY. 

Frances McDormand won an Academy Award in 2017 for THREE BILLBOARDS OUTSIDE EBBING, MISSOURI.

The human body's limits can most easily be explained by the rule of threes, which explains how long we can forgo air, water, and food—roughly three minutes, three days, and three weeks, respectively.

Andreas Mihavecz, an 18-year-old Austrian man, holds the record for surviving the longest amount of time without any food or water, surviving a reported 18 days in a holding cell.  

He

allegedly survived

by licking the condensation off the walls of the prison. 

After running out of food and water on the fifth day of being trapped in a canyon, Aron Ralston, famously depicted in 127 HOURS, decided to drink his own urine to survive. 

James Franco received an Academy Award nomination for 127 HOURS.
Desperation makes people do crazy things. Unrelated, you should avoid HILLBILLY ELEGY.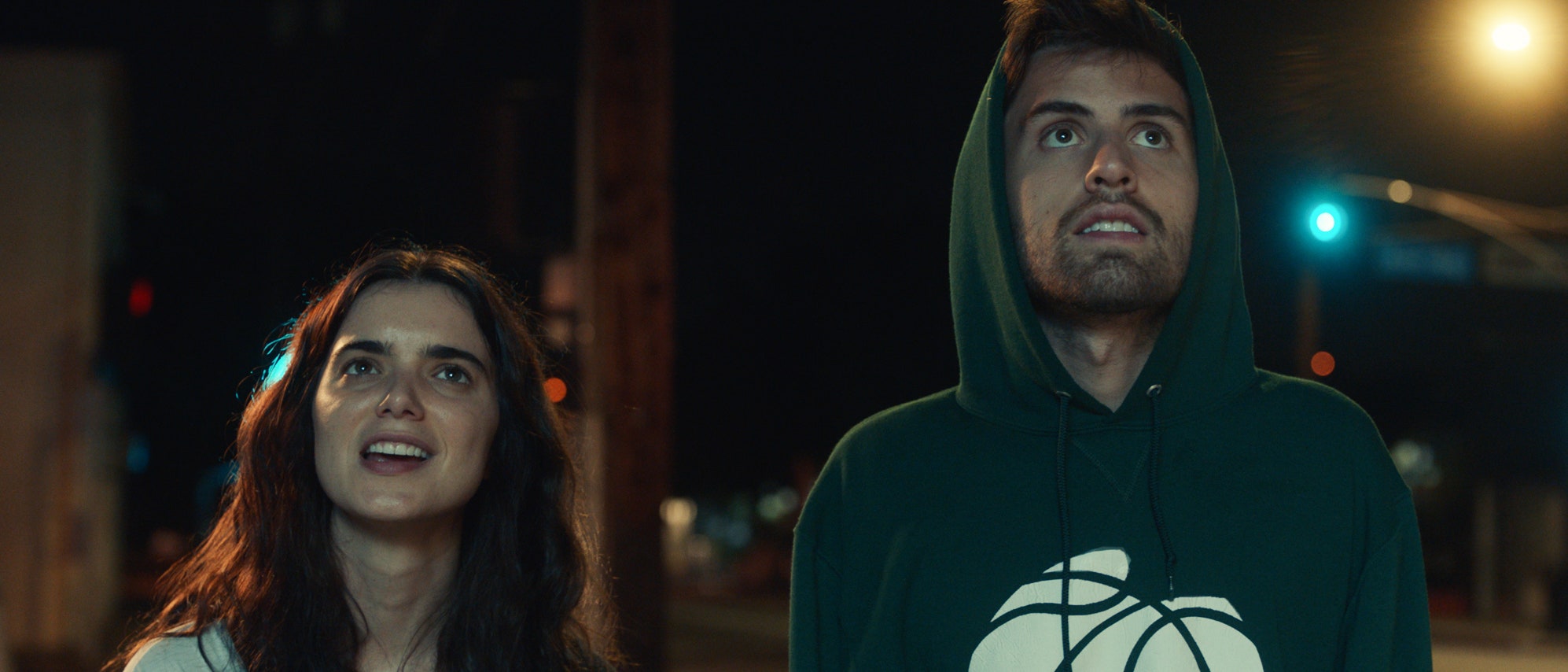 SHITHOUSE 
Director: Cooper Raiff
SHITHOUSE, the directorial debut from Cooper Raiff, is an unlikely underdog film to be seeing word-of-mouth run, but that's just 2020 I suppose. Raiff's coming-of-age dramedy, which won the Grand Jury Prize for Best Narrative Feature at this year's defunct SXSW, is raw: less in an edgy, stylistic sense, and more in a "I just graduated college and want to make a movie" way, the looming film school amateurism aesthetic lingering over shots of dorm rooms and house parties in ways that can be charming, but cheap. Raiff plays Alex, a college freshman who hasn't been able to make any friends, lands a roommate who hates him, and misses his family. When he meets Maggie (Dylan Gelula) at a house party, he finds a connection with someone that could justify the unhappiness he's put himself through, and the film shifts focus to a budding romance. 
You can instantly see why the Duplass Brothers took a keen eye to Raiff. The 23-year old's influence emphasizes narrative looseness and mumblecore naturalism, the film's resulting energy sweet, cheeky, and the right amount of existential. Raiff's charm, both on screen and behind the camera, does just enough to make SHITHOUSE watchable, but Raiff's decision to make a movie about the college experience when he himself is old enough to be in college, without any of the polish or professionalism of a conventional feature, breaks any cinematic illusion. 
As someone who's seen quite a few student thesis films in his day, SHITHOUSE is just the 90-minute version of those shorts, and it feels like it. Here is where I fess up and say: my affinity for SHITHOUSE probably stems from the fact that I tried to make SHITHOUSE when I was a Freshman in film school. Titled (UNTITLED LOVE STORY), it was about one glorious night spent between two strangers who meet at a party, and it featured a main character who similarly found unease in the potential college experience. Here, it's not good but it is on YouTube with all of its 226 views, and it did allow me to feature some dope needle drops. So I get SHITHOUSE. I clearly wanted to make SHITHOUSE. I think that might be why people keep recommending SHITHOUSE, because whatever it is depicting is comfortably understood from a storytelling standpoint. Even if it's rough around the edges, Raiff displays the kind of talent of someone who could grow into making his version of Miranda July's THE FUTURE or Mike Mills' BEGINNERS, and for that reason I actively root for SHITHOUSE to become a starting point footnote in his career rather than the thing that ultimately defines it.