An ambient legend, an emerging hip hop A-lister, and witch house pioneers! The music roundup has it all this week. Enjoy!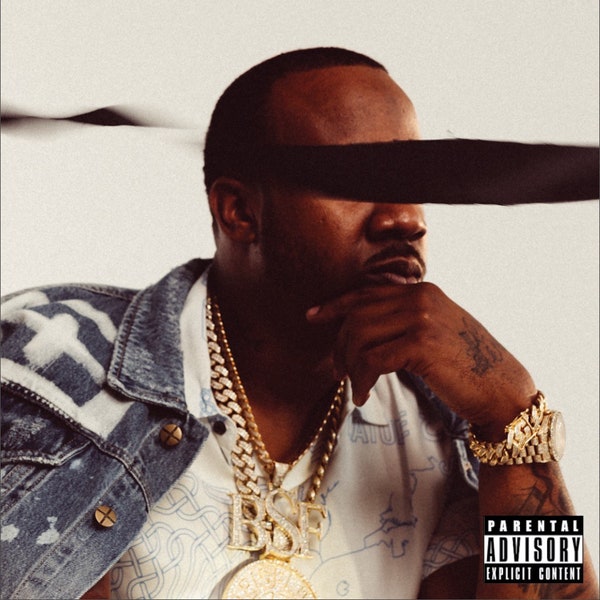 Benny The Butcher – BURDEN OF PROOF
Genre: Hip Hop
Favorite Tracks: "Where Would I Go (featuring Rick Ross)," "One Way Flight (featuring Freddie Gibbs)," "New Streets"
Of the Griselda crew, the rapper I was excited to see blow up in 2020 was Benny the Butcher. Last year's sublime THE PLUGS I MET had a satisfying snarl to it, and the perfectly curated features with the dazed sleepwalking beats from producers like DJ Shay and The Alchemist only amplified Benny's direct intensity. Like Conway the Machine, he carries a plainspoken, dead-eyed vigor through his raps, and given his age you can sense a world-weariness to that style. Given Benny's ear on both THE PLUGS I MET and 2018's excellent TANA TALK 3, in addition to his less prolific nature in the group, it seemed like a safe bet to say whatever we saw next was going to be beyond dynamic.
As our own Corey Guen pointed out in his review of Westside Gunn's serviceable but ultimately lackluster major label jump, WHO MADE THE SUNSHINE, Gunn's quickly rising profile has meaningfully carried with it the rest of Griselda. And while that's been as exciting to watch in 2020 as any other narrative in music, especially the signing of fellow oldie Boldy James, on his own merits removed from Griselda, Benny the Butcher has still had a slightly different year. For as much gravity as Westside Gunn and Conway The Machine's biggest releases feel like they carried in 2020, Benny The Butcher's sole offering, BURDEN OF PROOF, feels relegated more to a footnote of the group's 2020 than the explosive coming-out party I was hoping for.
More than anything, there is an unspeakable hunger that gets lost on BURDEN OF PROOF due to this newfound fame, which causes it to feel like the transition album it ultimately is. From massive pop features from some of hip hop's glossiest modern acts like Big Sean, Lil Wayne, and Rick Ross, to lyrics that intensely reflect a dizzying come-up, Benny best sums up this awkwardness on "Famous," where, almost as if to echo the slight disconnect in the album, he raps "And I never think I'd make it out the hood / And it don't feel how I thought it would." On "Legend," he concedes "Said I'm gon' be a legend soon, shit, I'm a legend now / That's real shit Said I'ma be a legend soon / I'm a legend now," and you can tell some of the low-stakes intensity that was so charming and exciting in his previous releases has evaporated. Westside Gunn's PRAY FOR PARIS and Conway the Machine's FROM A KING TO A GOD took the group's respective fame, talent, and resources and pushed all of it to the next level—you can even hear it become confusingly warped on WHO MADE THE SUNSHINE. BURDEN OF PROOF, in its best moments, lands with similar bravado, but you can feel a sense of unease.
Hit-Boy's massive drums and soul-sampling loops on "One Way Flight," not to mention Freddie Gibbs' heavy hitting verse, regale an essential sense of importance that I think is key for Benny across BURDEN OF PROOF. The glitzy, punchy closer "Legend" and state of the union "New Streets" capture Benny at his most comfortable from a production standpoint. And, as ever, the group coming together for "War Paint" is a delightful treat, playfully maneuvering around the beat like three kids who just got away with the crime of the century. But even in spite of the obvious quality reflected across a lot of these songs, the woozy magic that put him on tracks with Lil Wayne and Dom Kennedy in the first place, nor the memorable intensity his peers delivered on their various 2020 releases, never really manifests in a way that reflects the talent we know he has. Some of this is just his collaboration with Hit-Boy, whose beats are decidedly less pop heavy by design, and occasionally lead to wheel-spinning tunes like "Sly Green" or "Over The Limit." But even listening to "Timeless," where Benny is clearly the best rapper on the track, the distorted future funk beat and the A-list talent joining him results in something that feels slightly off. That talent is just undeniable, and Benny's gonna get his, but it does feel like amidst better releases in the Griselda canon this year, BURDEN OF PROOF is playlist fodder for hip hop's most exciting emerging talent and a stepping-stone album. [CJ Simonson]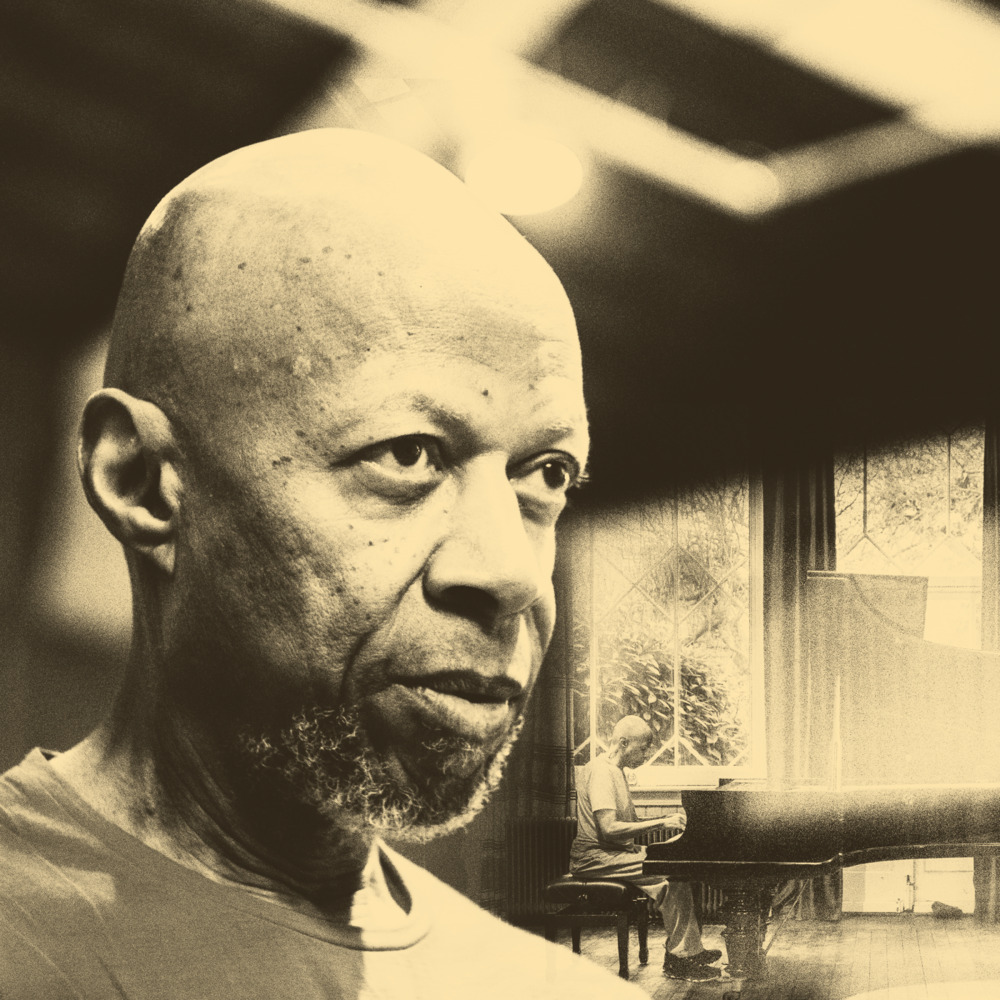 Laraaji – THROUGH LUMINOUS EYES
Genre: New Age, Ambient, Neoclassical
Favorite Tracks: "Through Luminous Eyes 1," "Through Luminous Eyes 2," "Through Luminous Eyes 4"
At almost 80 years old, it's impressive that cult ambient hero Laraaji was able to make just one album this year, but the fact that the late-'70s Brian Eno collaborator churned out a heavenly trilogy of introspective and emotive music is shocking and impressive. THROUGH LUMINOUS EYES is the final installment of Laraaji's run of 2020 releases, and, with its cascading autoharp and neoclassical piano improvisation, it also manages to summon the most pleasant sensations of Laraaji's triplet of recent records. The 26-minute album evokes the most down-to-Earth, freewheeling work of 20th century minimalists like Terry Riley, Steve Reich, and, most of all, John Adams. With its modern, nocturnal sheen, the record never feels like the work of someone older than my grandma, but it manages to effectively capture Laraaji's influence on contemporary musical institutions like Brainfeeder, Ambient Church, and Leaving Records.
Laraaji's first effort of the year, SUN PIANO, employed major key melodies and triad chords to paint the sonic picture of a springtime day. But while the record was undeniably beautiful, there was a palpable melancholy lurking in the spaces between its sparse, unvarnished piano plucking. Listening to the full work for the first time over the summer was almost an uncomfortable experience. As a whole, SUN PIANO captured the essence of waking up to a beautiful, verdant day after having lost a loved one the night before. It recalled a Studio Ghibli movie, not just because of its soundtrack-like quality, but also in its impressive ability to animate the counterpoint between the beauty of nature and the bittersweet dichotomy of human existence. Recorded in the same Brooklyn church that SUN PIANO came to life in, MOON PIANO arrived less than four months after its predecessor. The record similarly stripped away Laraaji's penchant for highly produced maximalism in favor of solo key playing, but, as its title suggests, embraced contrasting lunar, minor key composition. Tracks like "Quiet Journey" and "Trance Gaze Pt. 2" had a more palpably mournful essence. However, the record's metallic production value captured the same barren discomfort that made SUN PIANO so memorably haunting.
On paper, THROUGH LUMINOUS EYES isn't that much different than the two records that it compliments. It was recorded in the same space as SUN and MOON PIANO, by Mary Lattimore, The War On Drugs, and Kurt Vile engineer Jeff Ziegler, and it's another meditative, philosophical record that exists at the intersection of classical and ambient music. However, instead of just playing the piano, Laraaji plucks at a keyboard with just one hand, strumming a zither with the other. The addition of a second instrument adds unfathomable, magical, tear-jerking texture to THROUGH LUMINOUS EYES. Laraaji duets so well with himself that, until I read the liner notes, I thought that the record was the work of two musicians. As a four-act conclusion to a three-installment celestial odyssey, the release brings to mind long-forgotten memories of my childhood imagination. "Through Luminous Eyes 1" and "4" are particularly gorgeous, cast in a rich purple, navy, and forest green glow. As childlike (and corny) as it sounds, listening to both tracks feels like staring at a peacock extending its feathers in slow motion. The middle half of the record is a bit more sparse and piano-driven, but where the raw, unfiltered arrangements of both its predecessors could feel inexplicably claustrophobic, LUMINOUS EYES is more approachable and less alien. The record's four tracks are certainly wistful, but there is a winking wisdom that peeks through Laraaji's playing. I have no idea where my life will take me. I often find myself worked up anticipating the future, but the cosmic knowledge captured in Laraaji's music offers a calming reminder to find solace in the moment, to stay present in the here and now. [Ted Davis]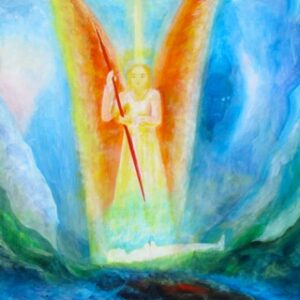 Salem – FIRES IN HEAVEN
Genre: Witch House
Favorite Tracks: "Starfall" "Red River" "Sears Tower" "DieWithMe"
After a decade of silence, Salem is resurrected. Witch House pioneers Jack Donoghue and John Holland teased their latest album, FIRES IN HEAVEN, with "Starfall," a single released in September accompanied by a music video showcasing a boy's death wish and storm chasers coming dangerously close to massive tornadoes. Co-produced by legendary Los Angeles producer Shlohmo, I had the feeling Salem's return would be something special. The intro track "Capulets" features Donoghue rapping over Tchaikovsky's "Dance of the Knights" from the Russian ballet ROMEO & JULIET. The contrast is painful, yet I couldn't stop listening: On their comeback, Salem is telling us they can do whatever they want. That wonderfully bizarre intro is followed by a bright journey into darkness. FIRES IN HEAVEN is an homage to Salem a decade ago, where distorted voices and gritty darkwave ambience gave them the punk rock reputation that made them so monumental. Salem blurred genres and evaded classification in their music, and here tracks like "DieWithMe" and "Red River" continue to borrow from hip hop and pop to create work that remains autonomous. It's the same formula that frustrated critics about the group's music in the 2010s, but it's also what built them an incredibly loyal fan base—-they don't pretend that they don't care about the music scene because they actually don't. It's hard to tell if FIRES IN HEAVEN is a hex or a prayer placed on the coming decade of music, but it's something worth listening to, even if you despise it the whole way through. It's a haunting gateway into a new era for the duo. Despite the stigma around their music, FIRES IN HEAVEN remains incredibly coherent and well-produced, with a hard-hitting darkness that only Salem can pull off. They've hopefully ushered in an unexpected revival for witch house and the genres that emerged alongside it, and their formal return is beautifully terrifying. [Jonny Mancini]