2020 was… not great, but there were a lot of surprising game releases, big and small, that helped us spend our time inside. Whether it was hanging out with friends on an island full of animals, dealing with giant mechs AND Japanese high school, or confronting the spirit of capitalism that haunts the US, games brought a variety of experiences to what could have been a depressing and repetitive year. Here are just a few of Merry-Go-Round Magazine's favorites!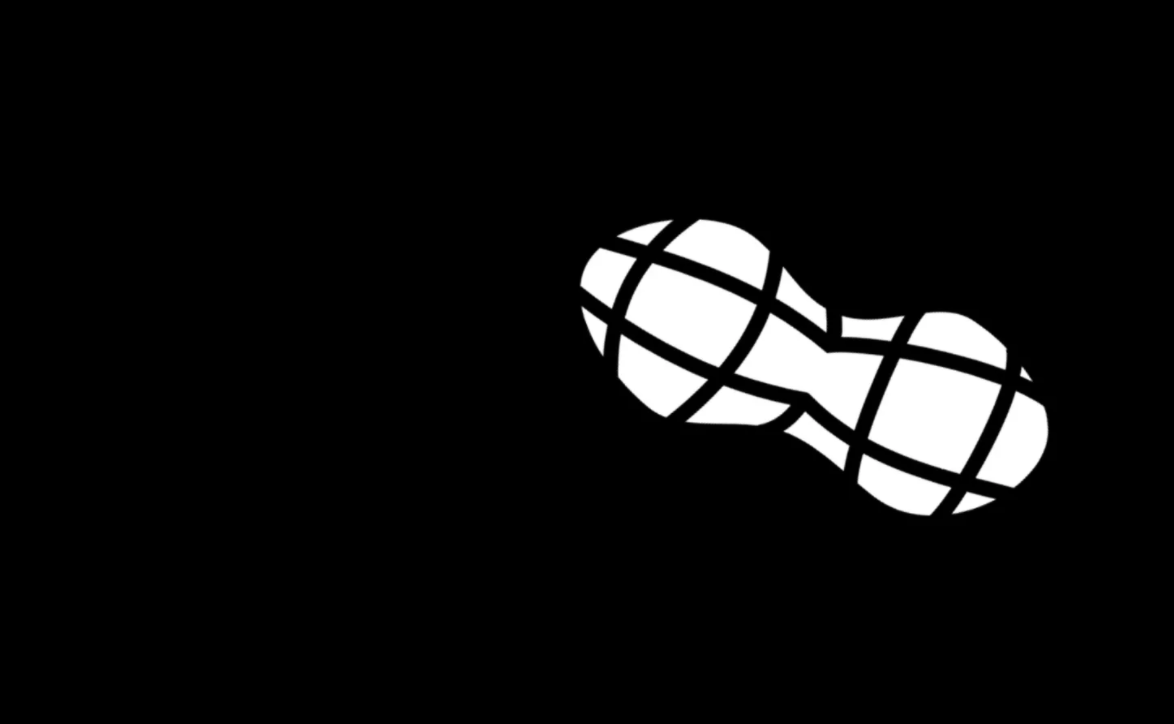 HONORABLE MENTION: BLASEBALL
One of the first things people ask about BLASEBALL after "Why are you pronouncing 'baseball' like that" is "what is BLASEBALL." BLASEBALL is an online splort that initially took after the IRL sport of baseball, but over time evolved into a collaborative cultural event that has almost crossed the line into an ARG. 
There was a lot of debate over whether we can, in good conscience, refer to BLASEBALL as a game, as it doesn't carry many traditional hallmarks of a video game (though it is a lot like fantasy gambling), but we decided to keep it in as an honorable mention. First making its presence known in July of this year, BLASEBALL quickly became exactly what it claimed to be: a cultural event, bringing together a community of ardent "participants" that would influence the splort as much as it influenced them. While on the surface "gameplay" amounts to not much more than a fantasy league sports simulator, players quickly began to form communities that would work out the secrets of BLASEBALL's cryptic mechanics and quickly began to "play" the splort on an entirely different level. From these communities and through these actions, BLASEBALL began to develop its own lore. Events in BLASEBALL were recorded by participants in comic form, and the players, who were initially just randomized names mashed together, began to develop personas, identities, and histories. One of the most striking examples is the saga of Jaylen Hotdogfingers, who was the first player to be Incinerated outside of an active game due to participants electing to open The Forbidden Book. Because of this, Hotdogfingers was placed on the Null Team, which was mostly a workaround for the underlying Blaseball website to keep track of out-of-play players and when participants placed bets on fully-extant teams. However, with the introduction of the Idols leaderboard, participants began organizing to keep Hotdogfingers ranked at 14, in order to take advantage of a Blessing that would place the 14th most Idolized player on their team. The ploy worked, and Hotdogfingers was "resurrected" thanks to "Necromancy." This action had consequences, leaving Hotdogfingers with a mysterious "Debt" that caused status effects among other players and introduced numerous entities that controlled the fate of BLASEBALL. 
Does any of that make sense? Not really, but this crowd-driven meta-narrative that acts and reacts to the actions of the masses is what made us HAVE to recognize Blaseball in some small way as an integral experience of 2020. [Steven Porfiri]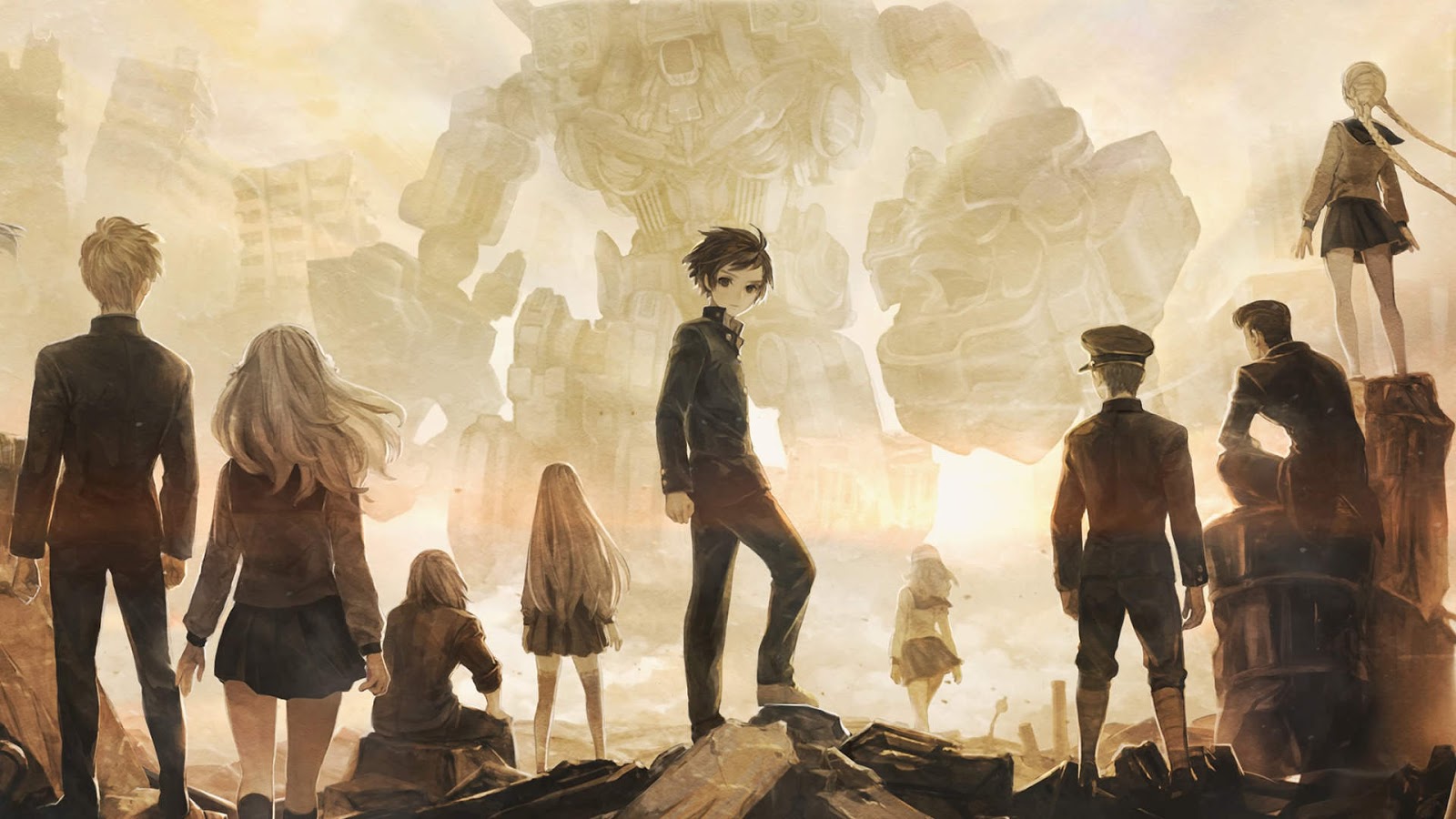 13 SENTINELS: AEGIS RIM 
Developer: Vanillaware
"Go play 13 SENTINELS: AEGIS RIM." 
It's been my rallying cry since late September to anyone who'd listen—it's one of the only things I can really say about the game without setting off a massive chain reaction of spoiler talk about a narrative I'm desperate to preserve. Suffice to say that Vanillaware's latest, a sprawling sci-fi epic about a group of Japanese high school teens from different time periods trying to save their world from an alien invasion, is filled with twists, turns, and revelations that kept my head on a swivel for the large majority of its 40-ish hour run time. 13 SENTINELS is an interactive mystery akin to the likes of classic adventure games like the MONKEY ISLAND series or a handful of Telltale's signature stock (with some real-time strategy segments thrown in for good measure), leaving its greater gameplay relatively bare, but its real strengths lie in writer and director George Kamitani's ability to weave a baker's dozen of interconnected protagonists, a shuffled-up timeline, and a stack of plot points one could describe as sci-fi's greatest hits all together in a way that feels so uncommonly natural. 
If that all sounds like a lot, admittedly, it is, but that's what makes the experience so rich. Where so many large-scale projects are keen to spell things out and reinforce themes by making players experience them as they see fit (a certain critically-lauded 2020 sequel comes to mind), 13S places a great deal of trust in its audience to work through its intricacies with a lightly-guiding hand and a knowing sense that putting all of the pieces in place is its own reward. In a sense, in doing so it extends the game's narrative beyond the TV screen and directly into my mind, where it's been living rent-free ever since. It's not a revolutionary concept by any means, but it's seldom used in the medium quite like it is here. Add to that a stellar ensemble voice cast and Vanillaware's penchant for absolutely stunning hand-drawn environments and characters (which I feel ashamed for leaving to the end!) and you have a once-in-a-generation masterpiece, the likes of which should not be missed. Nothing I can say can quite do my thoughts and feelings towards this game justice, so I'll repeat "Go play 13 SENTINELS: AEGIS RIM," and tell me when you do. [Angelo Rivera]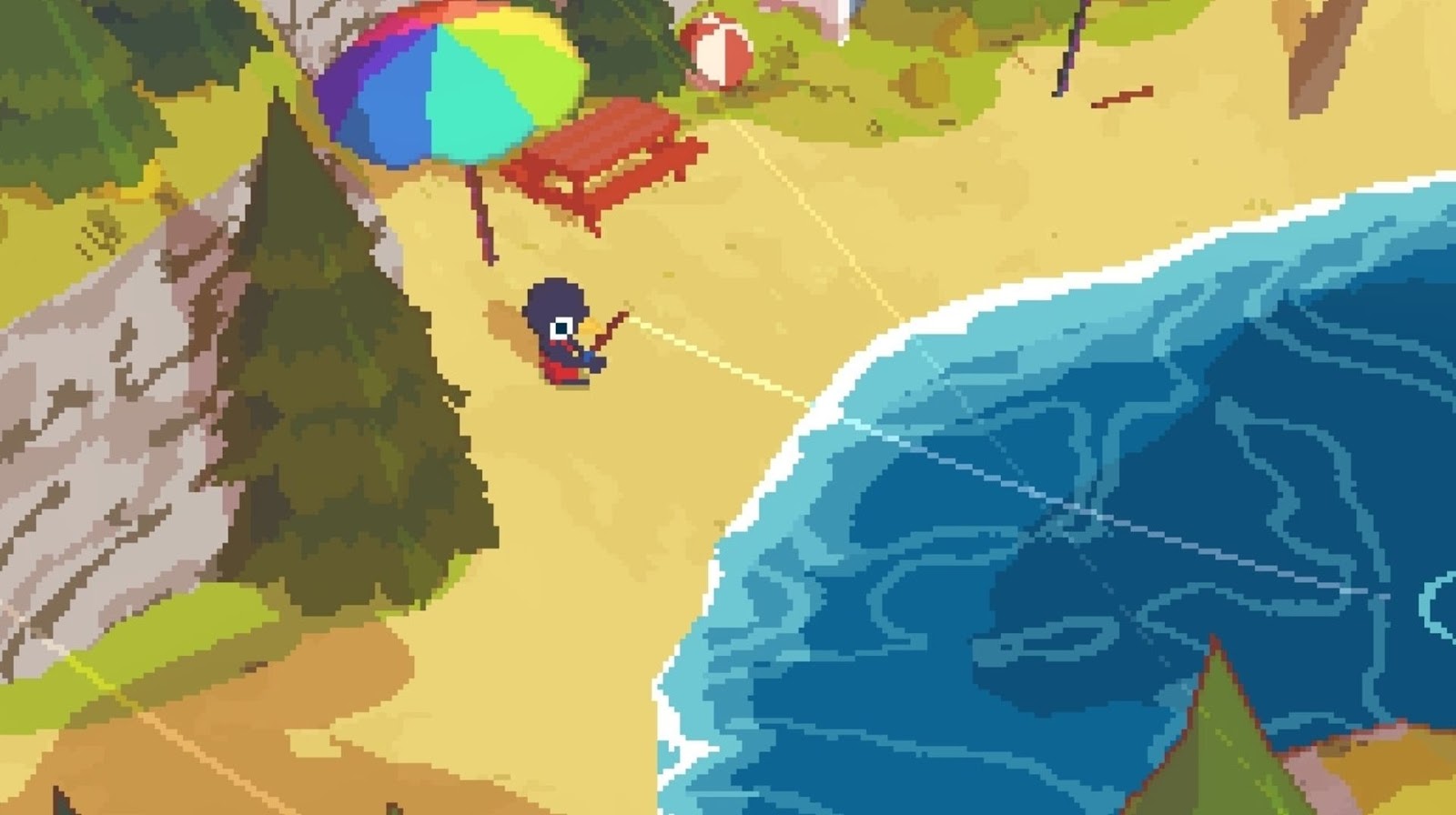 A SHORT HIKE
Developer: Adamgryu
When 2020 is but a distant memory and all of the various paths we strolled down for comfort have been blocked off with fresh ones erected next door, I'll still remember the sheer sense of solace that Adam Robinson-Yu's A SHORT HIKE provided me during the summer I was lucky enough to experience it for the first time. I personally find indie gaming's most appealing aspect to be the ability to find satisfaction in a mood piece, a tone poem, an experience that unapologetically allows the forest to be missed for the trees. A SHORT HIKE, with the blissful mundanity of its central premise and ambulating accumulation of missions and tasks, feels like a vanguard effort in many of these regards, the pleasure to be found within more in catching a dazzling pixelated view as Mark Sparling's city pop-indebted soundtrack dances across your ears or leaping and falling amongst the leaves as you attempt to access a particularly tucked-away coin than it's anything tied to getting to the top of Hawk Peak for a bar of cellphone reception. Almost ambient in some respects, A SHORT HIKE's layers gradually and gently fold you in as its deceptively rich world of story comes into progressively larger amounts of sun-dappled light, the player-character Claire allowing us to experience an adventure in the childlike wonder sense of the word. Most importantly, A SHORT HIKE feels like it makes use of the kind of atmosphere that's impossible to create in other mediums that loudly demand narrative; much like Claire, sometimes you need to spread your wings and soar without a targeted place to land. In this year where there was no real destination in sight and the journey was quite literally all we had, A SHORT HIKE felt particularly poignant, an endearing oasis that subtly but surely reminded us that it's always worth stopping to smell the roses and offer a helping hand to someone in need. [Thomas Seraydarian]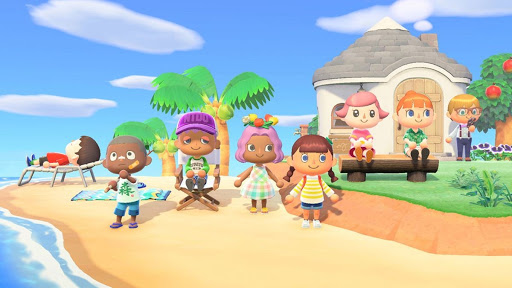 ANIMAL CROSSING: NEW HORIZONS
Developer: Nintendo
Real Day One Fans will remember opening up ANIMAL CROSSING on the Gamecube and pulling out the separate memory card that was sold with it because the save file was large enough to be a problem. The gaming sphere has evolved several times over since the days of memory cards, and yet the Animal Crossing franchise remains as consistent and reliable as it was when we first met Tom Nook stateside back in 2002. The formula isn't overthought all these years later, and that's a testament to the energy of the game. The Animal Crossing franchise is built on good vibes—cheeky humor, relaxing music, simple gameplay, pleasing visuals. It thusly doesn't take a genius to realize that ANIMAL CROSSING: NEW HORIZONS was quite literally built to be 2020's white knight, where the social components both with regard to multiplayer and your island villagers would feel invaluable months into the pandemic. The shifts in the franchise gameplay are minimal and positive; the Switch is a nice platform for Animal Crossing and the multiplayer components have only felt more seamless as the franchise has progressed. While plenty of games saw the negative impacts of the pandemic, ANIMAL CROSSING: NEW HORIZONS took full advantage by doing what it's always done and justifiably became a worldwide phenomenon as a result. [CJ Simonson]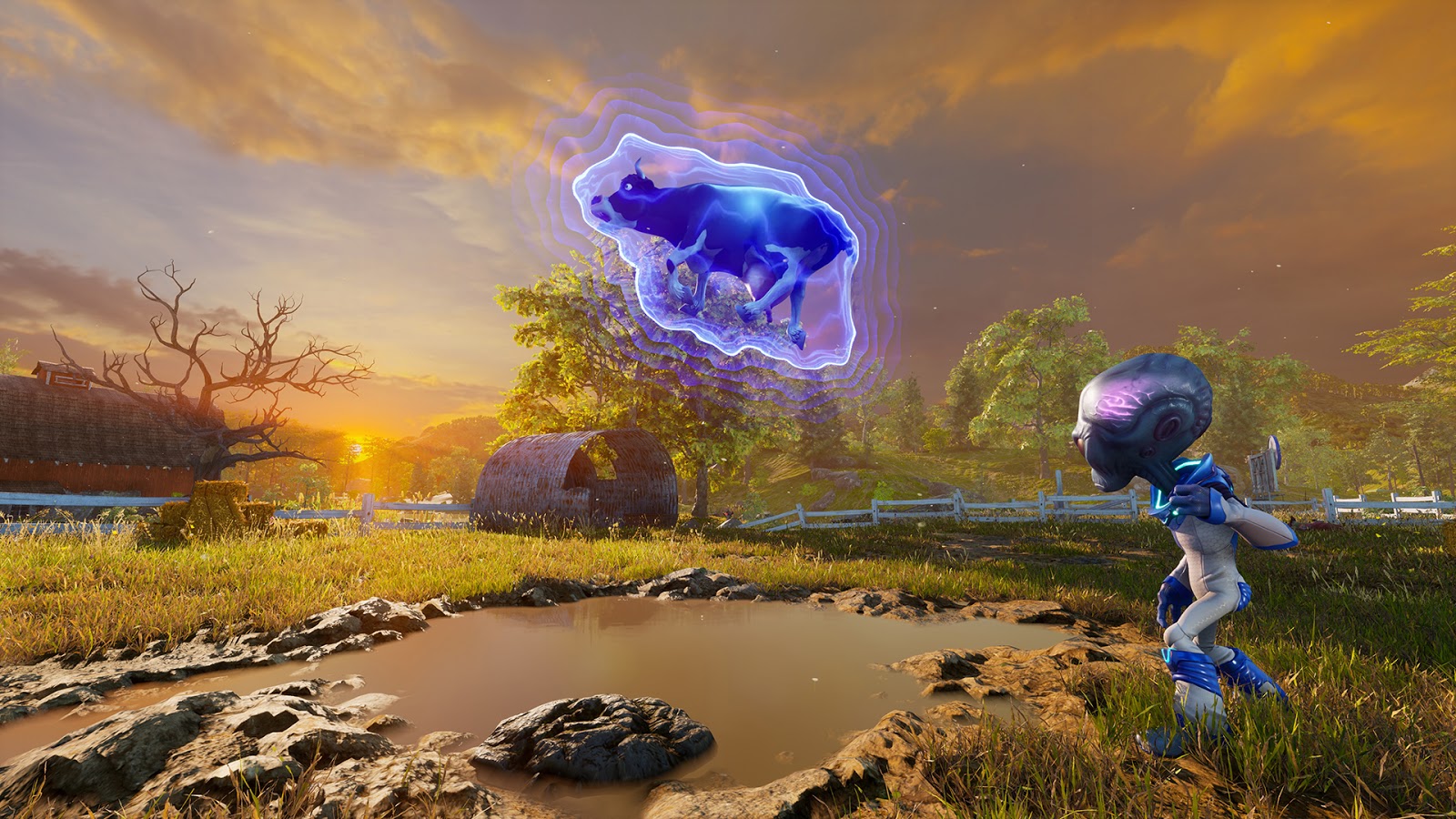 DESTROY ALL HUMANS! 
Developers: Black Forest Games
When looking back at the whole chaotic shebang that was 2020, it seems ironic to put something like DESTROY ALL HUMANS! on a "Best of the Year" list. I mean, in a year chock full of fresh new stories and different worlds to distract us from the caustic national dystopia, the fact that one of its most entertaining diversions happens to be a remade cult classic and a cheeky middle finger to Americana is delectably amusing. Yet even with irony aside, the cathartic, campy joy DESTROY ALL HUMANS! has brought to the year has been a total godsend, a return to the bygone era of the "artful timewaster" and an excuse to just have some light, dumb fun amidst a sea of heavy circumstances. And while it may not be some overt masterpiece like many of its contemporaries aim to be, it's undeniable that the pleasure derived from exploring each sandbox, indulging in the laid-back narrative's dark humor, and wreaking havoc on the hapless citizens of Small Town USA helps cement this revisit to the mid-aughts as a solid piece of schlocky, B-grade excellence. [Jon Farah]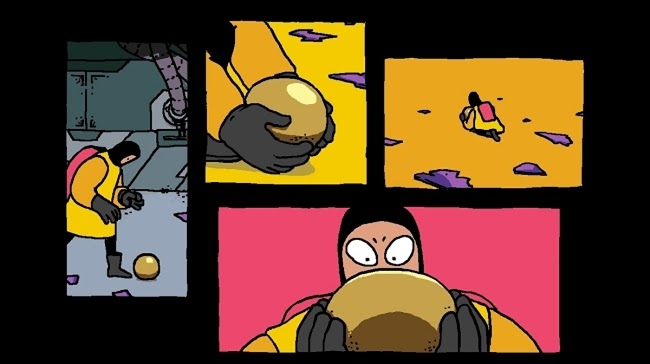 DISC ROOM 
Developer: Terri, Dose, Kitty, and JW
An unabashed embrace of satisfying mechanics above all, DISC ROOM surprises by looking like a browser-based flash game with simple mechanics and art style, before quickly unfolding into a complicated, narrative deep-dive into madness in a silly, disc-based science fiction universe. That 2D character? Actually a 3D model. That simple, disc-dodging gameplay? A lot more interesting once you start cloning yourself, absorbing discs and slowing time. What makes it linger in the mind is all of that, plus a delightful structure: it's just as easy to spend 15 minutes figuring out one of DISC ROOM's puzzle rooms as it is spending a few hours getting a high score for dodging disc-shaped bones. [Ian Campbell]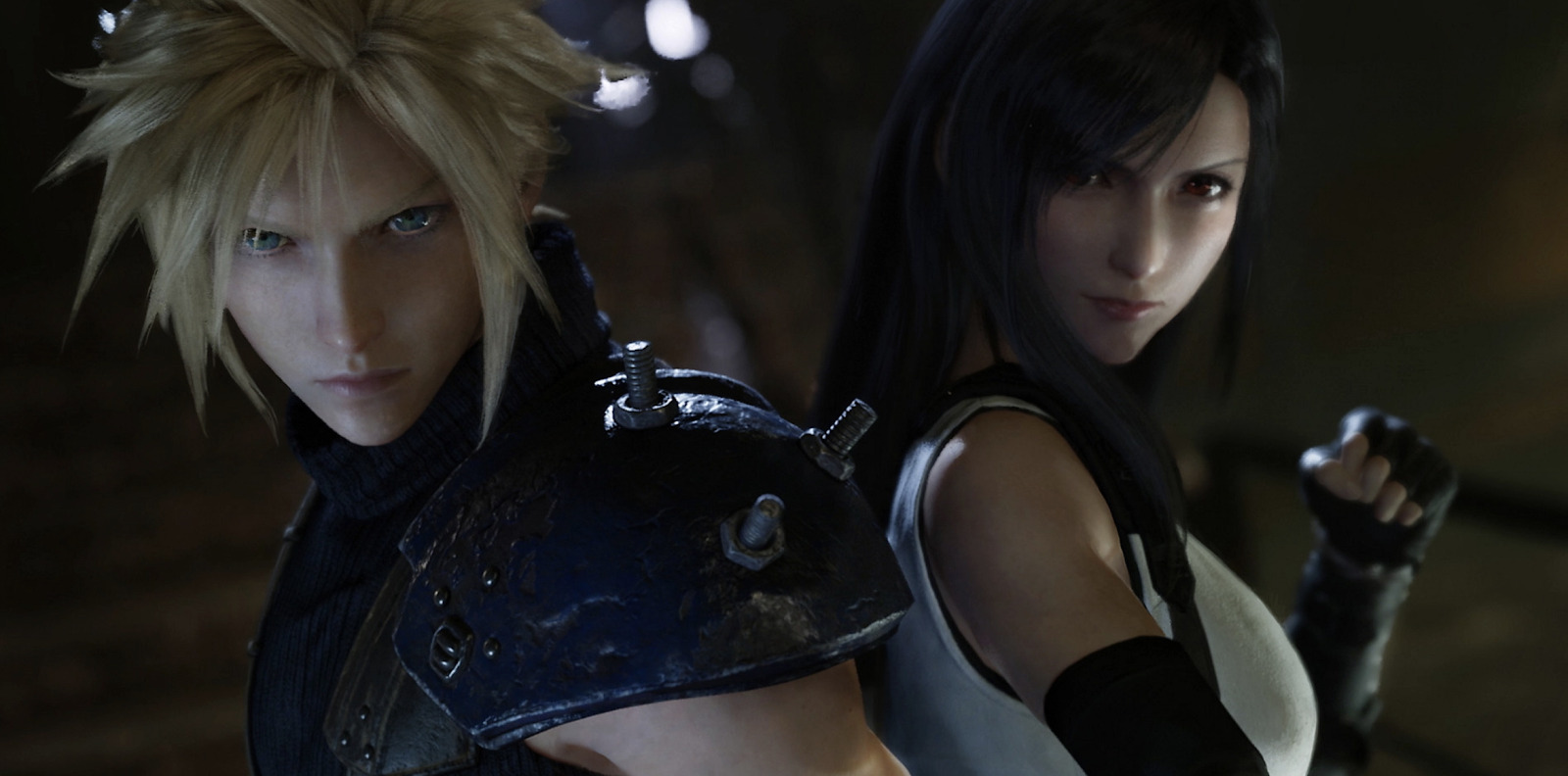 FINAL FANTASY VII REMAKE 
Developer: Square Enix
What do you even say about the FF7 remake that hasn't already been said by hundreds of publications? Hell, the thing's practically an industry touchstone just by tangibly existing. And, considering the notoriety imposed by the original and nigh-unattainable expectations associated with succeeding it, the pressure for this venture to be a spectacle catering to old and new fans alike would be more than enough to make a lesser game implode in on itself. And yet, FINAL FANTASY VII REMAKE doesn't crumble to the lofty expectations laid upon it. In fact, it succeeds, even thrives, off the choices it makes to forge its own identity, accepting its place in FF7's history, and works as a refined hybrid of the structure and spirit fans of the original love projected through a modern lens. It refuses to simply coast on the laurels of what came before it, aiming to endear us to the world many have come to know for decades by giving its setting and characters greater depth, respecting what made the original an icon while expanding it in new, sometimes baffling ways. And even if it's ultimately just a small part of a larger, complex whole, the ability for this game to stand as a clear example of what a remake can (and should) be makes me optimistic for the boundless, terrifying future that lies ahead of it. [Jon Farah]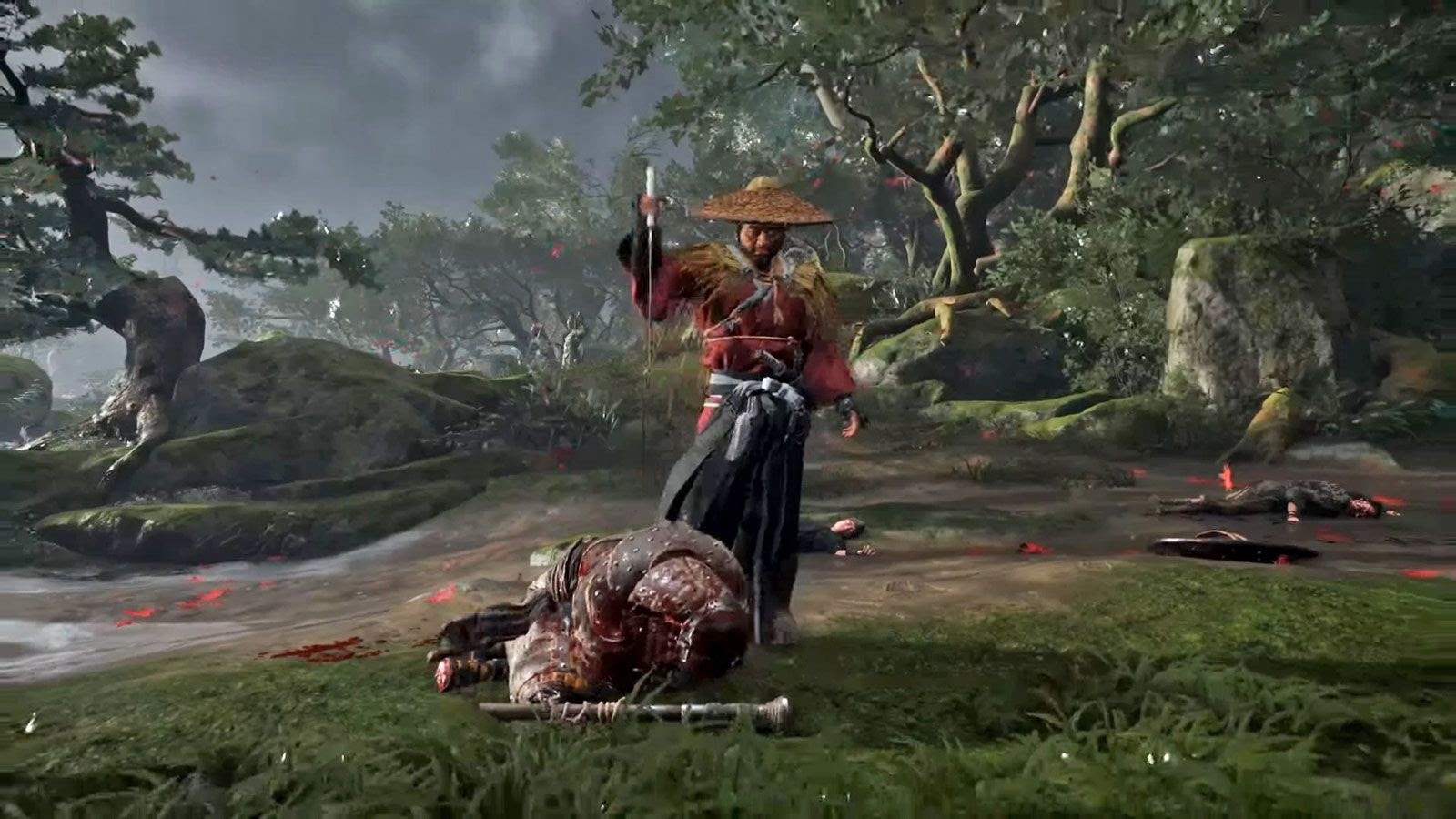 GHOST OF TSUSHIMA
Developer: Sucker Punch Productions
It always seems too gargantuan a task to one hundred percent complete a game, especially an open world one, but GHOST OF TSUSHIMA broke that curse for me and it was an absolute breeze. The game just hits so many perfect balances; juxtaposing brutality and tranquility, GHOST OF TSUSHIMA is both one of the most beautiful and one of the most gruesome games of 2020. For every severed limb from a perfectly timed strike and every warlord beheaded in an epic battle, there's a fox to pet or a haiku to compose. You play as Jin Sakai, survivor of the real-life Mongol attack on the Japanese island of Tsushima. After Sakai's uncle, Lord Shimura, is captured by the Mongol leader Khotun Khan, it's up to Jin to gather what remains of Tsushima's best to rescue him. Complete with a combat system ASSASSIN'S CREED wish it had and a variety of tools at your disposal, each deadly encounter is heart-pumping. Repelling the Mongols and rebuilding what was once lost connects players to the entirety of the island in ways no other open world has. The more breathtaking the vista, the more it is worth saving. Yet also in detail it's as deep as it is wide, with every crevice of Tsushima worth exploring, be it an encampment to free, a duel to win, or a serene spot to bust out the game's intricate photo mode where the equinox flowers sway just right. As fun as it is to embed one's self within this semi-historically accurate Tsushima, there's a clear respect Sucker Punch has for not only the culture of 13th century Japan but also that of the Mongol invaders. The game is a marvelous work of art deserving of praise from historians and gamers the world over.  [Alexander Larios]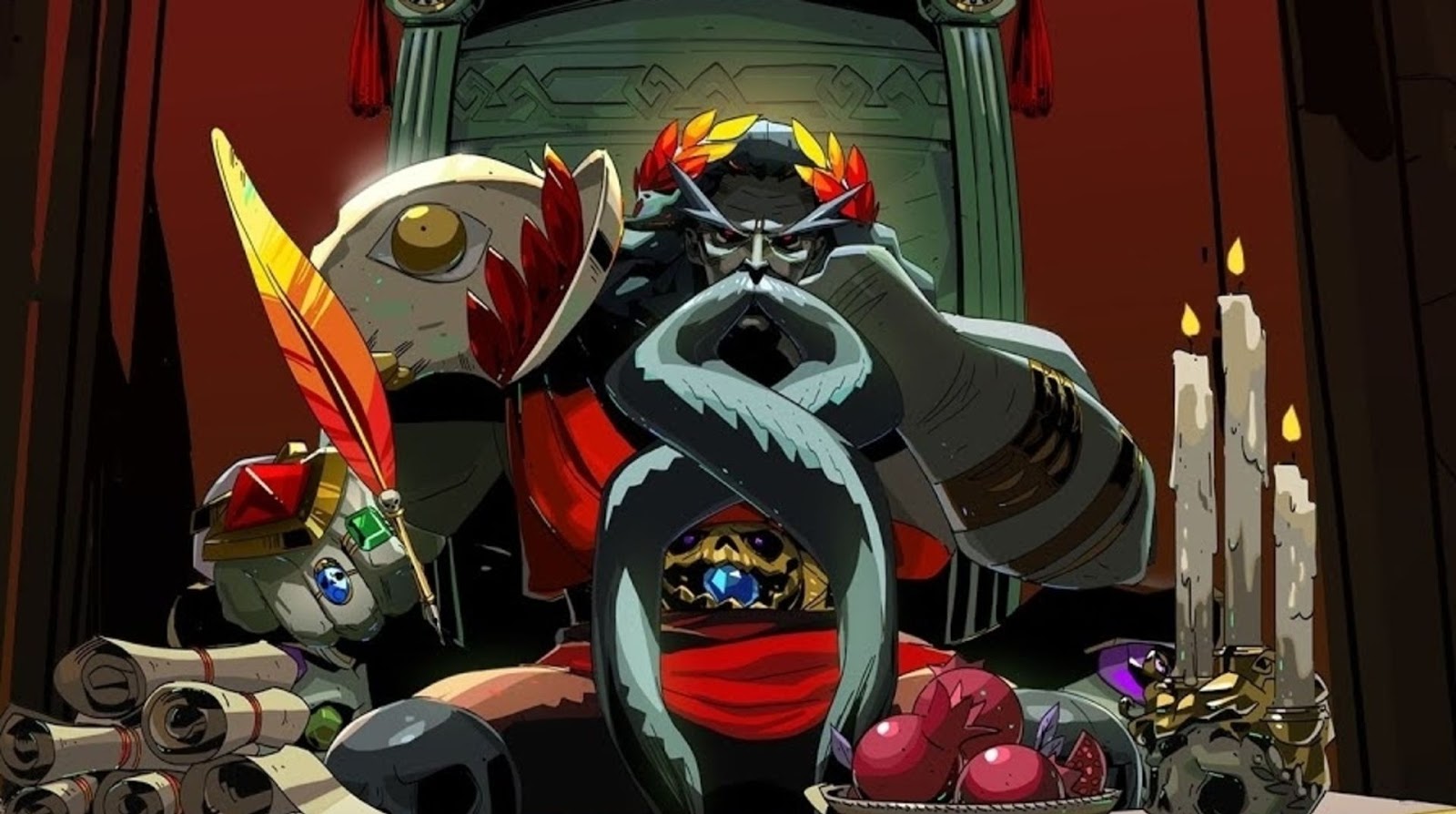 HADES
Developer: Supergiant Games
There is not a soul out there who can say that HADES does not deserve every bit of praise it has garnered in the months since its release. And that's for the simple fact that it is, without exaggeration, the most complete gaming experience out of every title that has appeared thus far, a tour de force that not only excels at providing thoroughly addicting hack-n-slash action, bold aesthetic, and phenomenal character writing, but interweaves them so effortlessly that it almost classifies the game as something utterly alien to the genres it supposedly inhabits. 
It's the culmination of everything indie dev Supergiant has produced up to this point, an embodiment of its predecessors' strongest traits and a showcase of the absolute best the indie scene has to offer. Every interaction, realm cleared, and untimely death that befalls you in the shifting Underworld enriches the experience, inviting you to indulge in the ambient calm of the House of Hades and savor that quick reprieve before the call to action drags you back in, pushing you to experiment and try your luck one more time. And no matter how many times you fail to reach the surface and see the cycle continue, whether after hour one or one hundred, you remain enraptured, content to climb out from the pits of Tartarus at your own pace and take in all the sights, stories, and souls associated with the struggle. Once you enter HADES, there is no escape. [Jon Farah]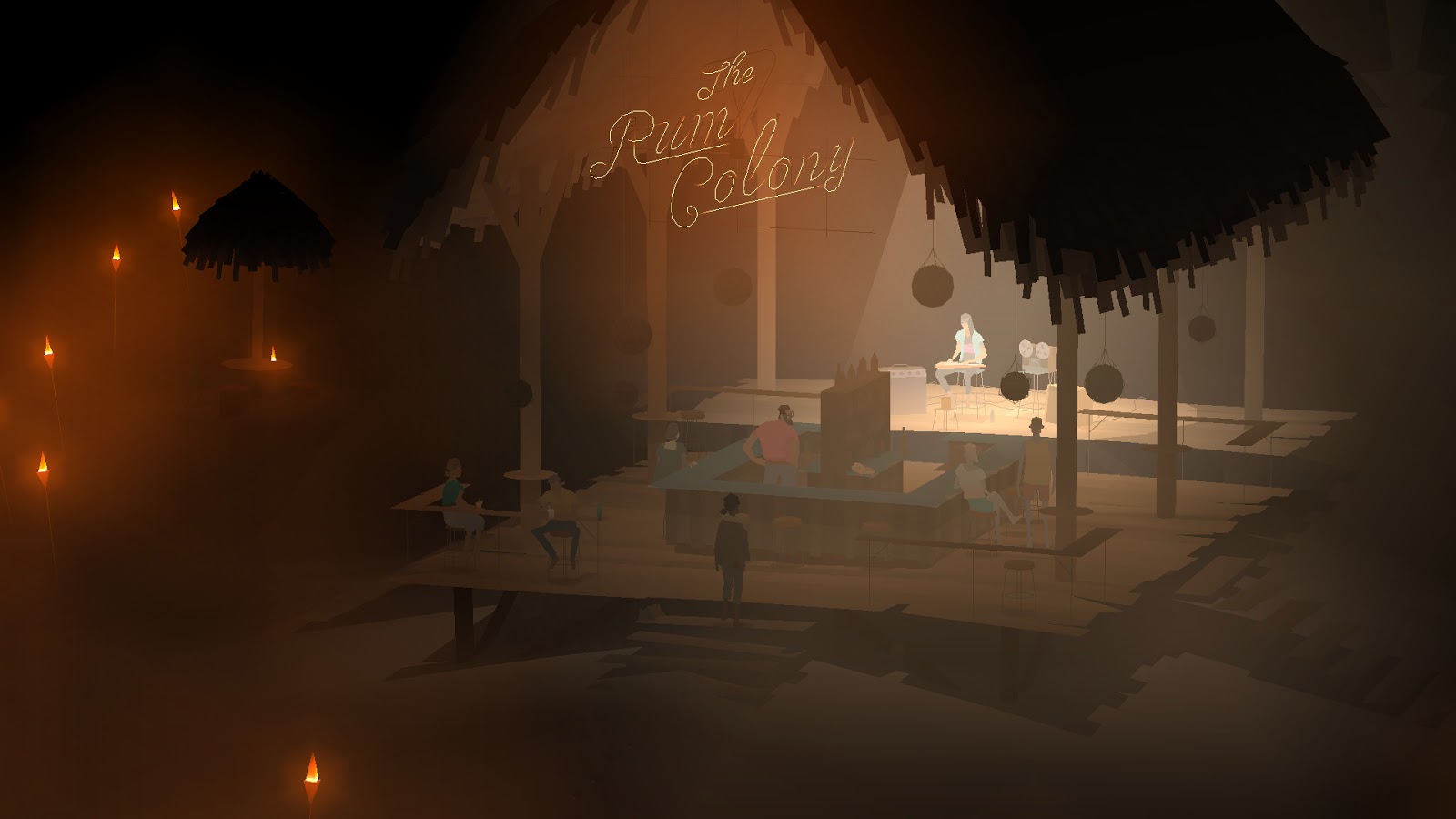 KENTUCKY ROUTE ZERO 
Genre: Cardboard Computer
There's a strong argument that KENTUCKY ROUTE ZERO is one of the most important American video games ever made. As a multi-year, multimedia project spanning five acts, five interludes, a VR game, and a phone hotline, the game wove theater, poetry, and magical realism into a narrative about a haunting, not just of individual people, but the very place they lived in and at one point thought themselves a part of. Yes, KENTUCKY ROUTE ZERO is repetitive and frequently self-conscious to a fault, but it's what's left unsaid that matters more: haunting visuals and music evoking all the ways we've wronged each other in the pursuit of something "greater," and the brief moments when the sky falls away and only you, the stars, and the people you've come to care about remain. 
Also that bear room, love that, not going to lie. [Ian Campbell]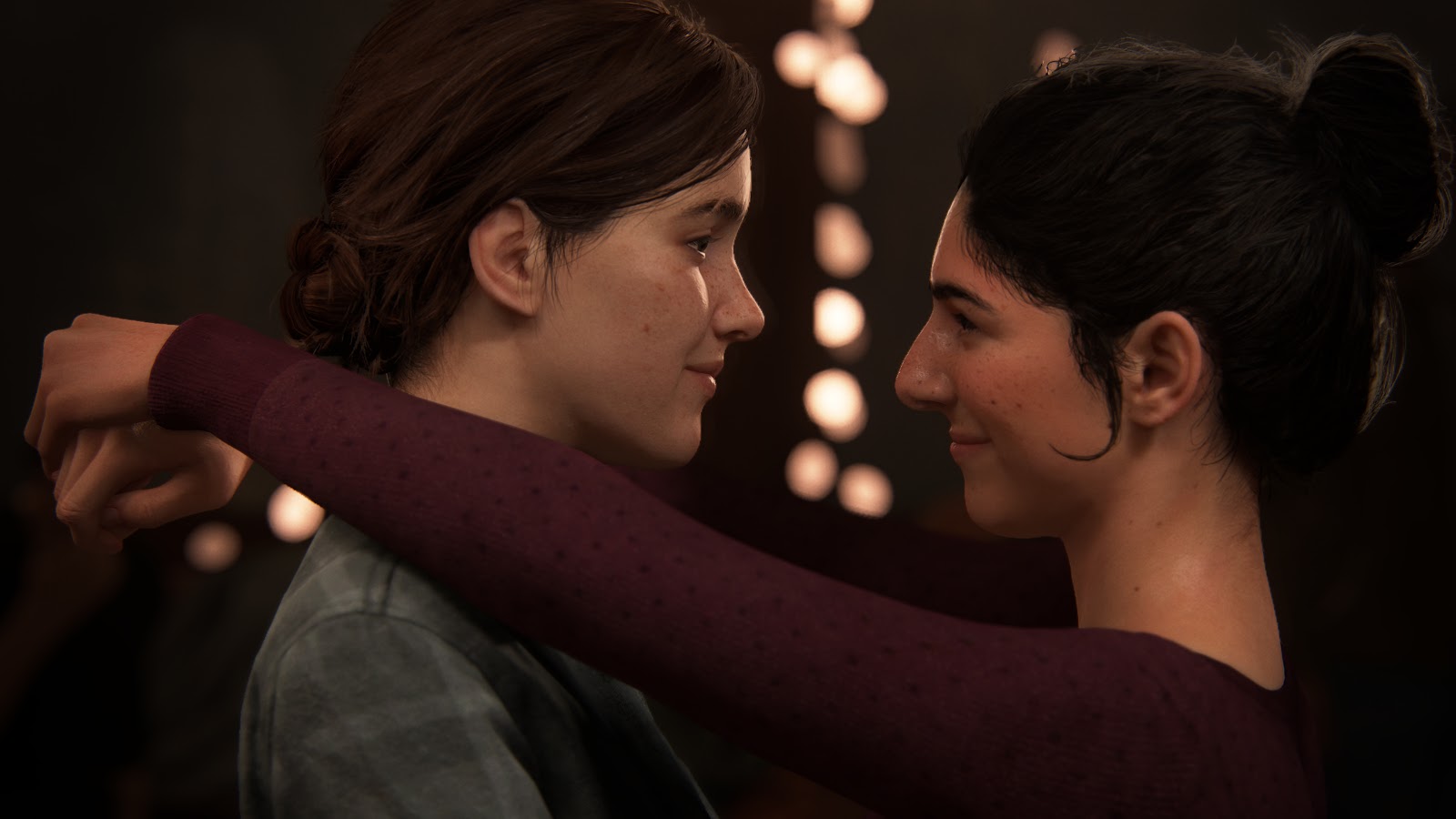 THE LAST OF US PART II
Developer: Naughty Dog
This game was mediocre. As a work of art I loathe it. I deny any aesthetic choice in it has a meaningful artistic consciousness behind it which could not be more clearly attributed to the exigencies of a corporatized production entity's workflow when it has a Disney-like defined house style and is trying to strike platinum again for the sequel to its prestige series. I deny this because beauty is efficiency, art is made, and people do the making under a condition of freedom. Had I the space to first mystify these three things for myself in order to better explain them to people who don't understand, I wouldn't—because I already did that in the review of the game here. Horror stories from this workflow bore me because: obvious. Horror stories of iternecine conflict following the apocalypse bore me because: obvious. Only as a material object do I become capable of having a thought that interests me about THE LAST OF US PART II. What any of this has to do with the year 2020 is that this is the year we learned how to efficiently hate ugliness or else became uglier ourselves. [Jehmbo]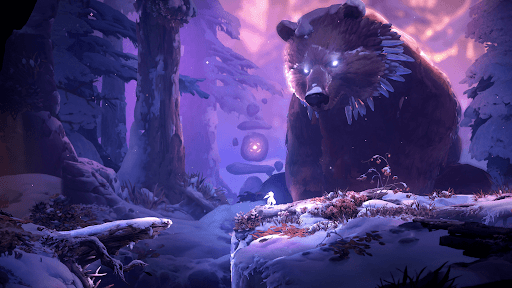 ORI AND THE WILL OF THE WISPS
Developer: Moon Studios
ORI AND THE WILL OF THE WISPS is a textbook sequel to the already amazing ORI AND THE BLIND FOREST: keep what worked, change what didn't, and expand on everything. The charming characters, storybook tone, and gorgeous artstyle return from the first game, while combat has been completely reworked to match the already buttery-smooth perfection of Ori's platforming. Every region of Niwen is a joy to explore with distinct mechanics and visuals that make each location memorable. The new upgradeable hub village gives a tangible sense of progress to the overarching goal of restoring the corrupted kingdom. Much of my love for this game is inextricable from the context in which I played it. I purchased ORI AND THE WILL OF THE WISPS at the start of the pandemic, the day after my county instituted a lockdown. Life was filled with chaos, concern, and confusion. To make matters worse, it rained for a week straight which, to most Californians, was a clear sign of the apocalypse. The world seemed to be falling apart and I needed a light in my life, a reason to drag myself out of bed in the morning. Like its eponymous main character, ORI AND THE WILL OF THE WISPS brought me that light. Above everything else, it's simply a whole lot of fun to play. There were certainly more original or impressive games this year. But every time I've thought about my favorite game of 2020, my mind immediately pictures Ori: bright, compassionate, and determined to bring hope to a world in despair. [Evan Maier-Zucchino]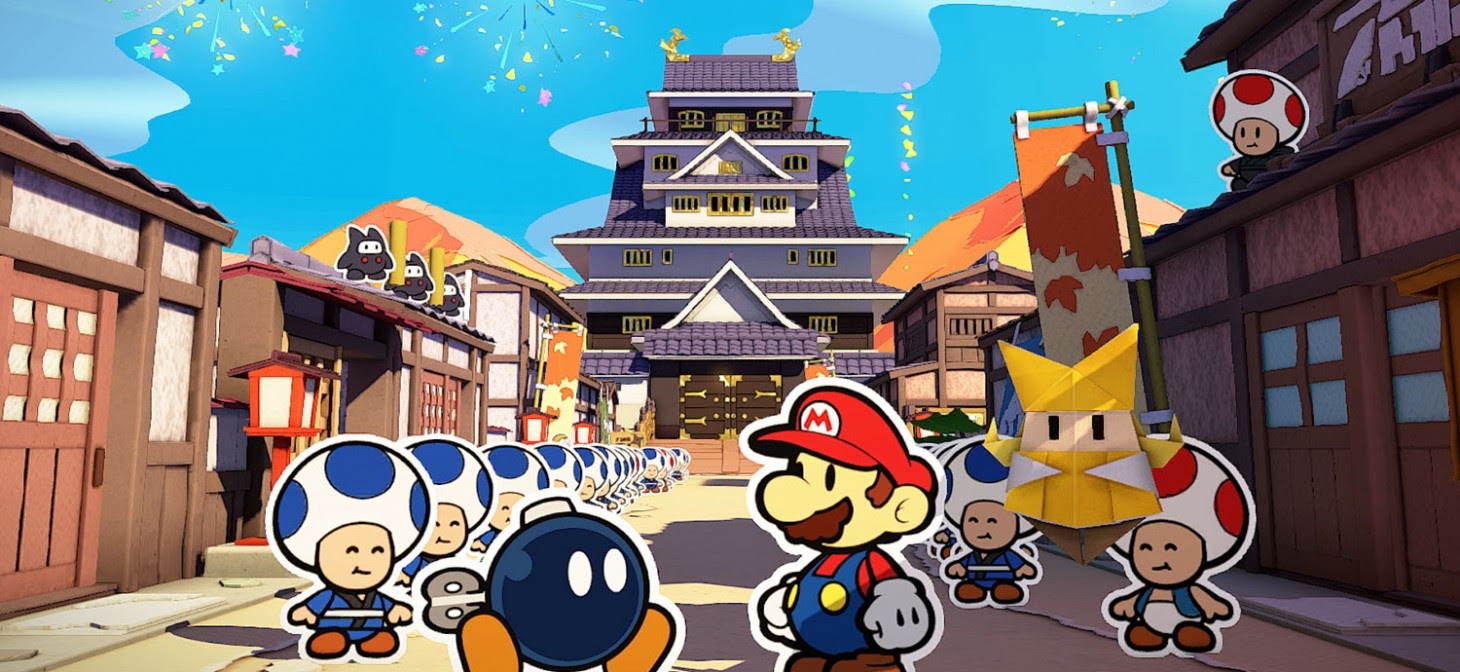 PAPER MARIO: THE ORIGAMI KING 
Developer: Intelligent Systems
PAPER MARIO: THE ORIGAMI KING never quite recaptures the RPG purity that made early Paper Mario games so well-regarded, but it gets pretty gosh darn close with a well-written story that manages to find a lot of heart in some very goofy premises. Narrative aside, ORIGAMI KING wilds out with a bizarre circle puzzle battle system, a great elaboration of the Paper Mario style with some cool folded versions of popular characters, and a perfect length, provided you can handle the game's difficulty. There's something super appealing about slipping into a Paper Mario, it's got the sprawl and adventure of other RPGs, but there's always something that feels so out of left field, whether it's the mechanics or just how seriously the game takes a Bob-omb's journey of self-actualization. Luckily, PAPER MARIO: THE ORIGAMI KING has both. [Ian Campbell]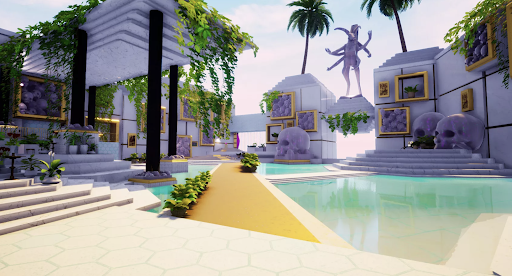 PARADISE KILLER 
Developer: Kaizen Game Works
What if the creators of ACE ATTORNEY just let loose and had some fun? In some ways PARADISE KILLER is the answer to that question, but coming from completely different developers with a much different (in many ways better) perspective on the investigation and interrogation gameplay that makes up most ACE ATTORNEY games. PARADISE KILLER is awash in style, crystallizing the '80s and '90s aesthetics that have been all the rage that last few years into a sinister, almost-Japanese city populated by demon-worshipping demi-gods and the people they've kidnapped to sacrifice and serve them. As Lady Love Dies (the game is full of great names) you're charged with invesitgating the murder of several of the islands rulers, just before everything's destroyed and shipped off to a new reality. Navigating an open world to find clues is a nice change of pace, but doing so as an invulnerable godlike being takes things to another level. PARADISE KILLER is worth it for its vaporwave-made-flesh stylings, but the story and oddballs characters are well worth experiencing for yourself. [Ian Campbell]
PERSONA 5 ROYAL 
Developer: P-Studio
When PERSONA 5 hit the world stage in 2017, it was kind of an unspoken truth amongst series vets that it'd inevitably be followed up by some "extended cut," both out of Atlus tradition, and to capitalize on the IP's monstrous surge in popularity. Yet upon devoting another 180 hours of my life toward re-experiencing the slick, acid-jazzy time-sink and expecting an almost cynically similar time with a few new bells and whistles, PERSONA 5 ROYAL genuinely surprises in how it takes the gold standard set by the original and elevates it to an even higher tier. The elements that won over non-RPG fans from the onset, the rich character writing, the smooth stylization, the killer soundtrack, are all present at full blast; the moment-to-moment gameplay is more accentuated, whether in the new ways to spend time with friends around Shibuya, paths to traverse in each Palace, and even revamps to liven up the flow of combat. And without spoiling the endgame, even the new themes associated with the title and the characters brought in to help shape them in the new semester supplement the original in such a seamless way that they practically shift the experience to "Near Perfect" status all on their own. It's more than just an expanded version of what was already excellent: PERSONA 5 ROYAL performs the improbable task of stealing your heart twice over. [Jon Farah]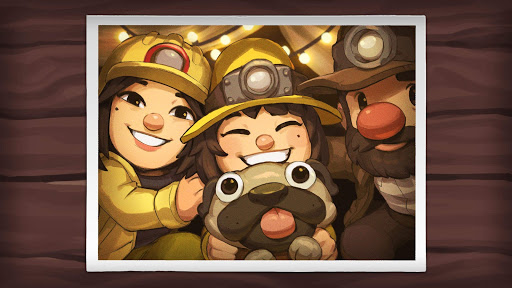 SPELUNKY 2 
Developers: Mossmouth, BlitWorks
It's the fact that it's somehow super reminiscent of its predecessor, while being hard in distinctly different ways, that SPELUNKY 2 remains lodged in 2020's collective consciousness. No one needed more SPELUNKY, but the fact that we got it and were presented with another opportunity to learn to read the game's odd, procedurally-generated platforming challenges and obtuse meta-games is a hard opportunity to pass up. SPELUNKY 2 is one of the games of 2020, because 2020 was frequently as hard as a Spelunky game. The difference is through trial and tribulation you can master SPELUNKY 2's mysteries, one rescued gerbil and completely misplaced bomb at a time. [Ian Campbell]
SPIRITFARER 
Developer: Thunder Lotus
I wouldn't fully appreciate the frankness with which SPIRITFARER handles death until after I set the game down. It's "a cozy management game about dying," but it doesn't treat our inevitable ends as something that needs to be solved or done correctly, just something that needs to be accepted. As Stella you ferry souls to the afterlife, but you're also satisfying some of their needs. Maybe they need to taste their favorite meal, or visit a specific place that meant something to them before they can begin to process their death and finally let go. The actual game mechanics that make that happen vary from interesting to annoying, but even if the game-iest parts of this game get repetitive, the little pieces of character development and story are what makes it worth it. Sure, some of these talking animals fall into some classic character archetypes, but in their interactions with each other, detailed in SPIRITFARER's cute animation style, it's hard to not be charmed and find yourself welling up when you take that one last boat ride to the great beyond. It wasn't until after I was done with the game that I would experience my own loss in 2020, but I'd be lying if I didn't remember the almost friendly way SPIRITFARER faces death when I was confronted with it in my own life. Being sad is really just another way of caring, and caring means that whatever relationship you had with something is stronger than the limits of human life. It's great that SPIRITFARER can take that tact when so few games do. [Ian Campbell]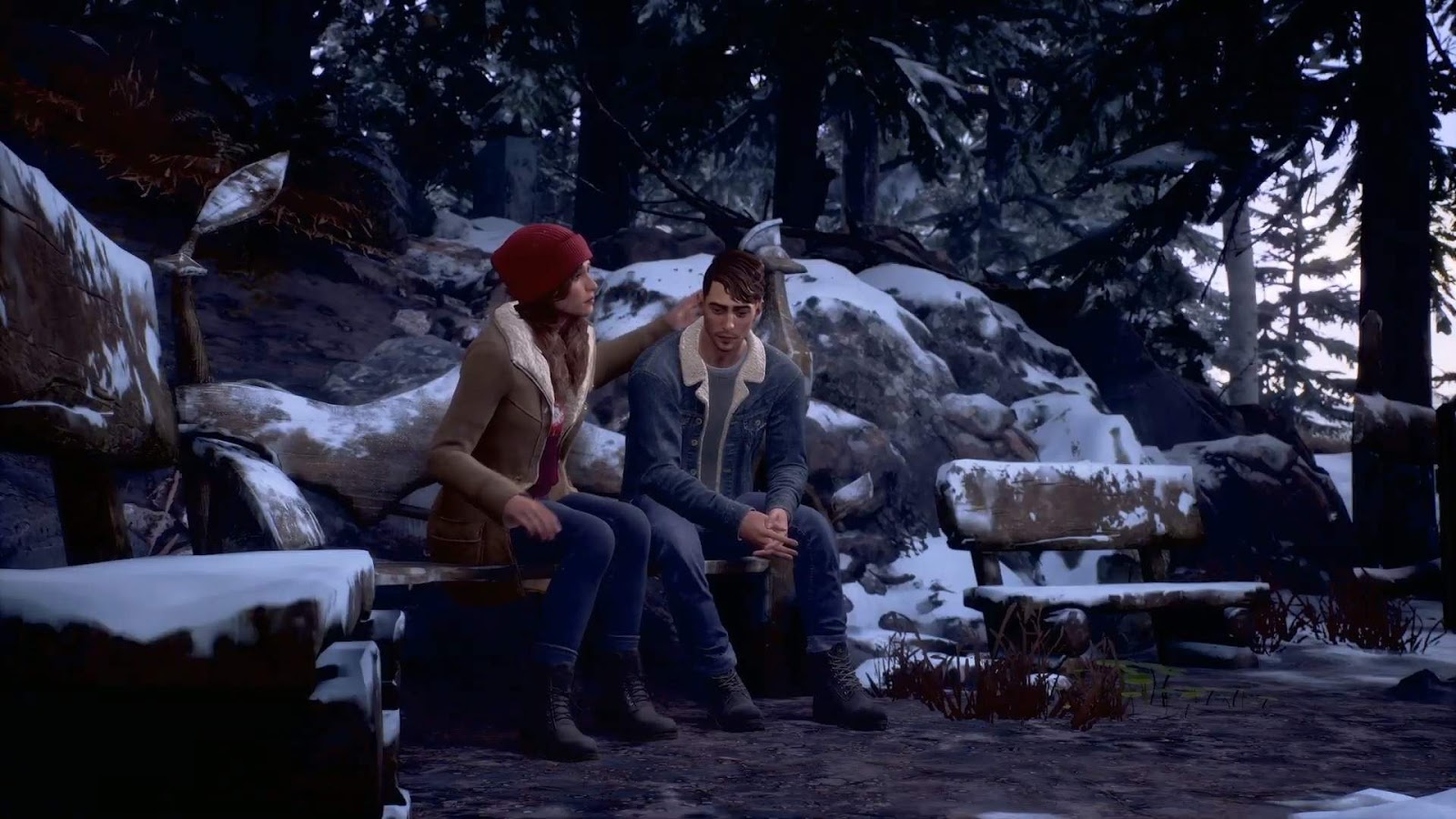 TELL ME WHY 
Developer: Dontnod Entertainment
I rarely play video games—it's not that I don't want to, I just never grew up playing more than MARIO PARTY 4 at a friend's house every few weeks for an hour. Thusly, my hand-eye coordination wasn't a neural pathway that was ever formed. But in the past year, I've come to appreciate being a passenger and backseat driver through narrative video games like WHAT REMAINS OF EDITH FINCH or KENTUCKY ROUTE ZERO. Dontnod Entertainment's TELL ME WHY in particular has stuck with me more than most books I've read this year; when my mind wanders, I sometimes find myself outside the police station, or in Alyson and Tyler's living room in Delos Crossing, Alaska. It weaves a complex tale of siblings reconciling a past that may or may not have been what it seemed, after years apart and a sudden loss. TELL ME WHY tackles mental health, the experience of being trans in a small town, coming to terms with the subjectivity of memory, and how experience can shape concrete fact into something much murkier. There's magic, love, and betrayal, but the greatest success of the game is how real Alyson and Tyler feel. There's depth to them, even with you at the wheel making their choices. Any option you choose feels like it really lives within the character, making them more dynamic and complex than you often get in fiction—I would have watched the two ice fish for several more acts as long as I could watch them observe and comment on the world around them. TELL ME WHY is doing important things in the slow crawl towards representation, but it isn't doing so as a gimmick. It's honest and raw, it uses what become real experiences of two people to explore memory and forgiveness. The intangibility of the connection to the game is part of its magic. TELL ME WHY embeds itself into your memory; after you finish it, it becomes yours. [Tapley Eaton]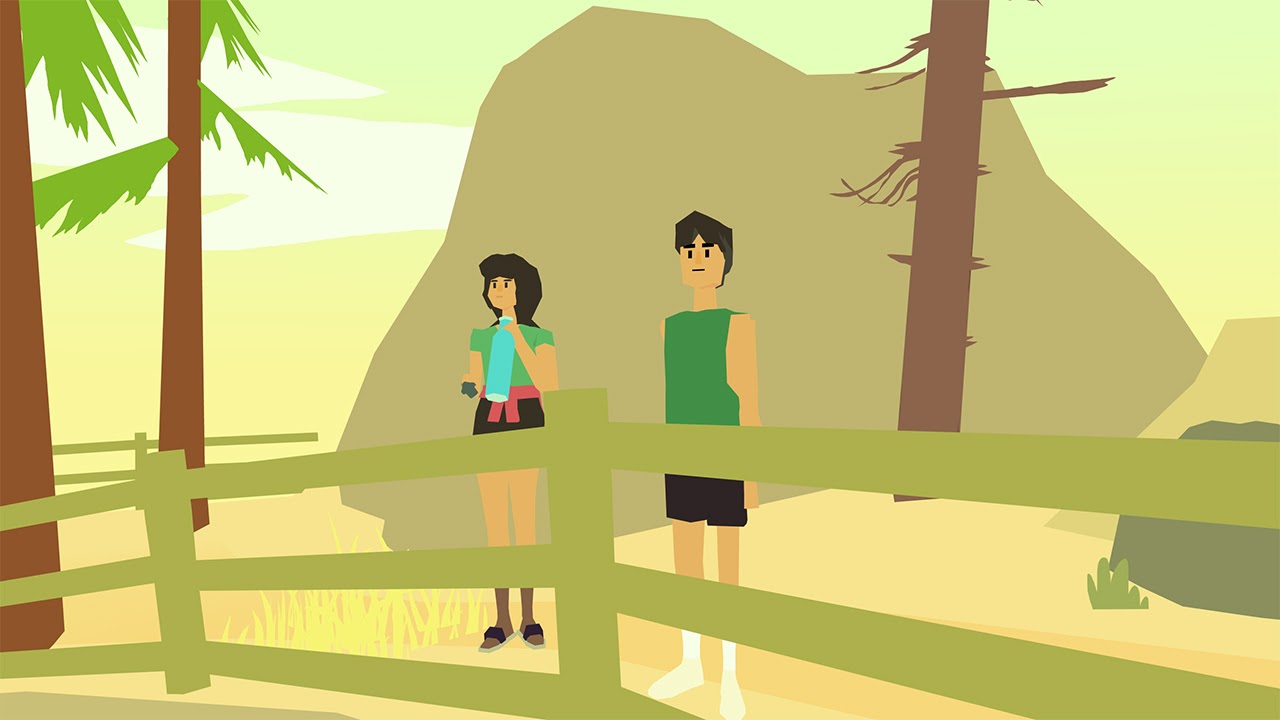 WIDE OCEAN BIG JACKET 
Developer: Turnfollow
The ability to make the small and personal feel epic and eternal is always something worth celebrating. WIDE OCEAN BIG JACKET might be a slice-of-life adventure set during a camping trip with your aunt and uncle, but it feels like an essential coming-of-age text. Mord and Ben are goofy maybe-more-than-friends, but their encounters with mean teens, peeing in the outdoors, and one beautiful moonlit night are touching and illustrative of the ways the small moments stick with us as we get older. Just being and communicating with other people can be the greatest comfort, and WIDE OCEAN BIG JACKET lets you do just that in the frame of a beautiful, heartfelt short story. [Ian Campbell]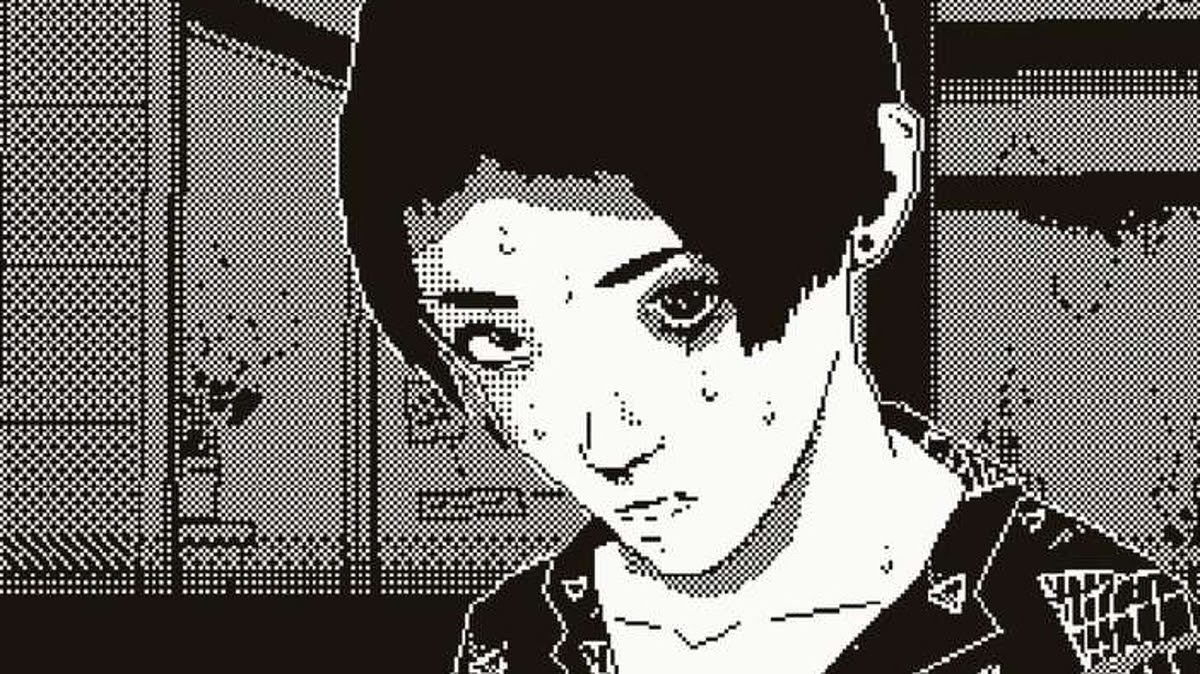 WORLD OF HORROR
Developer: Panstasz
To say WORLD OF HORROR fills a peculiar niche is a gross understatement. On one end, it's a game that captures an antiquated aesthetic, deliberately archaic and harkening back to the time of the '80s-style Choose Your Own Adventure. On the other, it seeks to manifest the macabre style of Junji Ito, conjuring the Japanese horror writer's unique brand of shock, bodily horror, and cosmic terror while staying true to his manga roots. And, somehow, WORLD OF HORROR manages to marry these obtuse facets together into a chillingly addictive roguelite experience, pitting you against 1-bit horrors in a doomed town while you chip away at uncovering the many secrets lurking beneath its Hypercard veneer. It's an authentic, loving homage to both factors that make up its identity, and though the monstrosities that bring you dread may inevitably cease to upon repeated runs, the insistence to delve ever further, achieving every mystery's possible ending or experimenting with the limits of your character's sanity, makes the fun of this one-man show linger long after the Old Gods consume the world. [Jon Farah]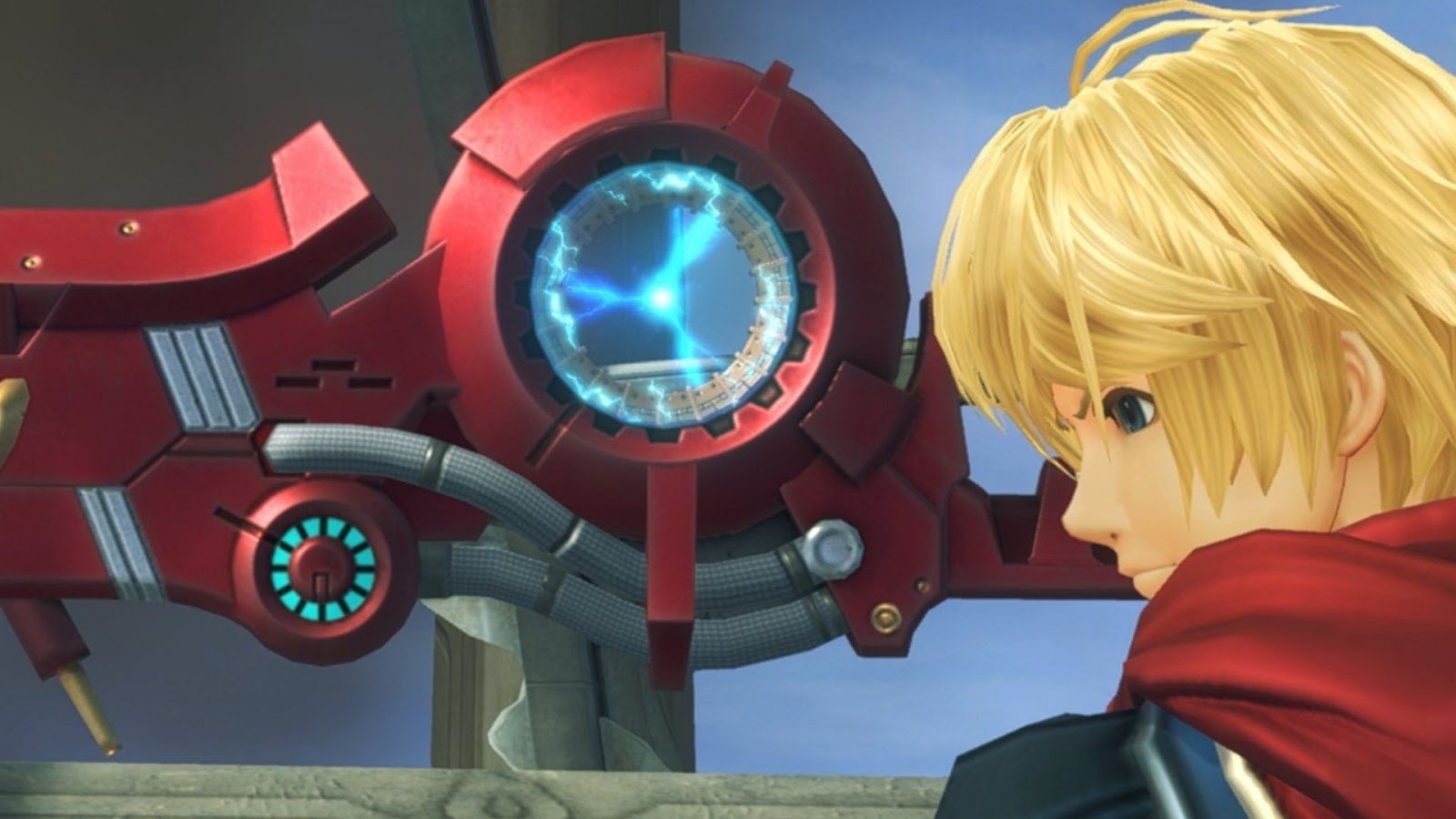 XENOBLADE CHRONICLES DEFINITIVE EDITION 
Developer: Monolith Soft
The original XENOBLADE CHRONICLES is a JRPG classic in its own right, an unconventional success in the West thanks to the efforts of would-be fans who balked at a curious original decision to leave it off the international radar. It also happens to be one of my all-time favorite games, so I'm sure it's fairly easy to imagine the figurative loop de loops I did when I heard that a "definitive" touch-up was in the works for release in 2020. This gorgeous, nearly one-to-one facelift of the original 2010 outing may not have done a whole lot to revise Shulk's journey (I think we already have enough of that remake energy on this list, to be fair), but a host of new features, a brand new epilogue chapter, quality of life upgrades, and a visual overhaul to bring it in line with the rest of the series were plenty of reasons for newcomers and series vets alike to check XCDE out. It's great proof that modernization doesn't always have to be met with reinvention, and a bright and comfortable spot in an otherwise dreadfully uncomfortable year. [Angelo Rivera]
Thanks for reading! Merry-Go-Round Magazine is an independent media source funded by people like you! If you're enjoying our End of 2020 Coverage, consider becoming a member of our Patreon, or even donating to our operation here!