We're here to tell you what's hot and what's not on this week's music roundup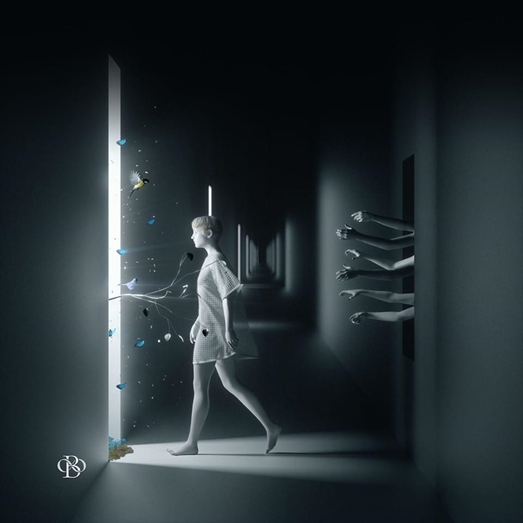 Issues – BEAUTIFUL OBLIVION
 Genre: Pop-Metalcore-Funk-Electronica Clusterfuck 
Favorite Tracks: "Without You," "Second Best," "Your Sake" 
The best genre fusions figure out the intersection between their component parts. For example, the original "Old Town Road" is a passable fragment that only came together when Billy Ray Cyrus added a world-weary, renegade swagger that cemented how rap and country could unite around their lavish worship of outlaw antiheroes like gangsters and cowboys. Issues have never had a vision that clear, as their albums cycle through a half-dozen styles that aren't even done that well. Much like Dance Gavin Dance, they've got unique vocals and flashes of instrumental virtuosity that are overshadowed by obnoxious garishness, and neither rise above being more than the sum of their parts due to a lack of structure or refinement. There certainly have been improvements since their god-awful self-titled debut and embarrassing trainwrecks like "Late" and "Life of a Nine," and even though BEAUTIFUL OBLIVION is an improvement over the sophomore release HEADSPACE and its refusal to ditch the nu-metal scratching, it's still plagued by inconsistent production, sloppy transitions, and djenty gunk.
Even if you ignored all other aspects, BEAUTIFUL OBLIVION is not good metal. Say what you will about fellow genre-blender Babymetal and their frequent forays into pop and electronica, but songs like "HeadBangeeeeerrr" had driving riffs with firepower and intensity to them. OBLIVION defaults to the most played-out metalcore cliches, with interchangeable blocky riffs that somehow feel unsteady and glitchy instead of sturdy and colossal. Issue's continued embrace of funky licks and jazzy chords is a net-positive on "Get it Right," the title track, and "No Problem (Keep it Alive)," although "Flexin" sounds like a terrible Punk-Goes-Pop cover of Janelle Monae's "That's Just the Way" and the mixing veers dangerously close to Korn in how the rhythm work is married to synthy musical soup or overdriven metal accents. There are some decent hooks that I could see working in a different context, especially the pop-punk roar of "Rain" and the swing and croon of "Find Forever." But even the former does not flow well, the vocal mixing too loud and strained, and the slurry of background vocals on the bridge of the latter do not gel at all. For every positive I list for BEAUTIFUL OBLIVION, I have to follow it with two criticisms, which is a better ratio than previous releases but a worrying sign still. There's a right way to do genre blending, and Issues are closer and closer to getting there. Not yet, though. [Blake Michelle]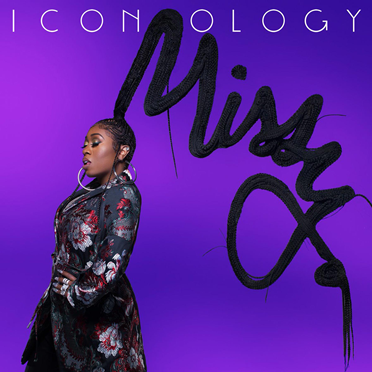 Missy Elliott – ICONOGRAPHY
Genre: Hip Hop
Favorite Track: "DripDemeanor (featuring Sum1)"
There was a time when anyone tuned-in to the latest happenings in music could not ignore the presence of Missy Elliott. Whether she was producing some of the most iconic songs in hip hop along with longtime producer and friend, Timbaland, helping usher in a new wave of late-90s R&B stars like Aaliyah and Genuwine, or even producing her own classics like her debut solo album, SUPA DUPA FLY, Missy Elliott has been at the forefront of dominating the popular culture with her work for decades. At a time when most women in rap where doing their best to prove they were as tough as the men dominating the field, Elliott chose to explore facets of her personality and colorful imagination to make her mark in the game.
Cut to 2019 and Elliott, aside from some feature verses, has been relatively quiet in regards to musical output since her last effort, 2005's THE COOKBOOK. Suddenly at the forefront of pop culture again after MTV announced Missy as the 2019 recipient of the Music Video Vanguard Award, she's delivered to us ICONOGRAPHY. Upon pressing play, a dizzying trap beat fills your headphones; the bass rattles and you hear for the first time in 14 years: "This is a Missy Elliott exclusive." Those six words are an immediate indicator that you're in for something major. As quickly as popular culture and sonic trends shifted, so has the way in which listeners experience new music. However, these changes bear no weight on Elliott as she asserts her dominance with all the confidence only an icon can deliver. "Throw it Back" is a fitting title for a song that focuses squarely on an artist's return to an industry that she helped mold into what it is today. The music is on point for 2019, but what stands out from the crowd is the charisma, wit, and sass that only Missy Elliott can deliver (I'll show you how I do it (Do it) / Show you how it's done (Done) / Don't look for another Missy / 'Cause there'll be no 'nother one").
What makes this new limited set of work so riveting is that it clocks in at a meager 14 minutes, yet packs such a punch. ICONOGRAPHY plays like a drug injected in the eardrum whose high is all too brief. The set's standout is "DripDemeanor," a slick bass thumper featuring R&B singer Sum1. Elliott's prowess again comes through as she expertly tows the line of demanding attention with her colorful lyrics, and her uninhibited sexual confidence (I'm lookin' for a romance / We could hold hands / Handstand, do a lap dance / Yeah I want a black man).
Where other artists work to stand out in a vastly expanding musical landscape, Missy Elliott steps out from a long hiatus with the boldness of an artist who has never left. With her rich music video visuals that earned her the MTV Vanguard Award and over two decades of production credits that have led the way in shaping popular music, ICONOGRAPHY is a welcome return to the limelight for one of hip hop's greatest voices. [Marcus Paige]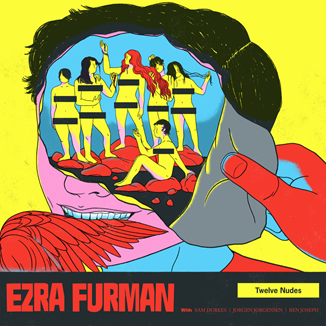 Ezra Furman – TWELVE NUDES
Genre: Punk
Favorite Tracks: "Evening Prayer aka Justice," "Transition From Nowhere to Nowhere," "Trauma," "My Teeth Hurt"
Ezra Furman has had many lives. From an indie rocker to glam punker, Furman's journeyman status has been an underrated musical journey for over a decade. After his carefully crafted semi-concept record TRANSANGELIC EXODUS, anything short of another high-concept narrative would be either drastically unambitious by comparison, but Furman's career is notoriously filled with zigs following zags. TWELVE NUDES is, in that way, nearly the perfect follow-up in every way, keeping the political anger that fueled TRANSANGELIC EXODUS but making something fast, furious, and baldly punk. Living up to the narrative that it was recorded as quickly and urgently as possible, the album has a kind of devilish and raw primitiveness that in many ways suits Furman more than the art pop of his last release. "We made it in Oakland, quickly," Furman says in the press release. "We drank and smoked. Then we made the loud parts louder. I hurt my voice screaming." Indeed, these songs capture a tired but joyous punk rock spirit, something certainly akin to a CELEBRATION ROCK fueled by revolution and frustration rather than youthful recklessness. Furman's voice, more than on TRANSANGELIC EXODUS, rings with the rally of Laura Jane Grace circa REINVENTING AXL ROSE, with songs like "Evening Prayer aka Justice" and "Transition From Nowhere To Nowhere" offering a rousing explosiveness both musically and in the vocal performance. The speedy pop-punk of "Thermometer" or "My Teeth Hurt" are palatably headbangable, and the lyrics for both don't disappoint—"My teeth hurt, I don't know why / I refuse to call this living life and I refuse to die!" he howls. It's as surprisingly fun a release as I've heard this year, and a sound that for once I'd be interested in Furman returning to (though for the record I'd love a bit of poppy Americana folk punk crunch to the next project a la 2008's INSIDE THE HUMAN BODY), even if he'll have moved on to another look and sound next we hear from him—and that's probably for the best! [CJ Simonson]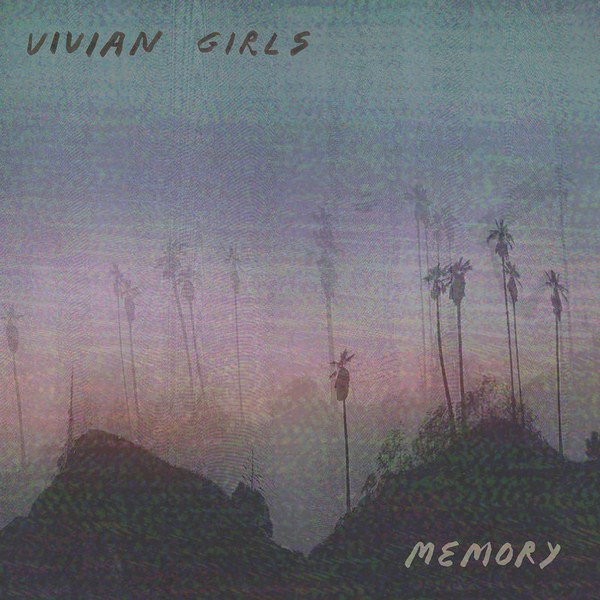 Vivian Girls – MEMORY
Genre: Noise Pop
Favorite Tracks: "Most Of All," "Sick," "All Your Promises"
Noise pop trio Vivian Girls broke into the indie scene at the turn of the decade during a time when nostalgia and familiarity were the dominant underground trends. Their first three releases helped define the lo-fi guitar rock revival, with honey-tinted instrumentals and buried, droney vocals that evoked early Liz Phair and The Raincoats. The group maintained relevance about as long as peers such as Colleen Green, Dum Dum Girls, and Crystal Stilts. Their sound was unique enough to push them to the forefront of the DIY scene, but not quite from the heart enough to grant them a lasting career like their more prominent confrere Best Coast. Now, eight years after their previous release SHARE THE JOY, Vivian Girls are back with MEMORY, a record that sounds pretty much exactly the same as the three that preceded it.
The biggest similarity between MEMORY and the records released during Vivian Girls' relevance is that it relies on analog murk as a crutch to compensate for average musical proficiency and half baked lyrics. On my first listen through MEMORY, there weren't any moments that evidently differed from one another. Even though the scene has changed dramatically since the Woodsist Records heyday of 2009, Vivian Girls seem like they're simply rehashing the same three-chord garage rock tracks that most of us outgrew years ago. Indie rock, specifically the identity and role of female artists in the scene, has evolved drastically. A genre that was once a PBR-sipping boys club when Vivian Girls were pertinent is now a musically complex web that is increasingly dominated by female and LGBTQ+ artists. MEMORY had the potential to be a record where Vivian Girls embraced the evolution of artists that emerged post-hiatus, but it instead plays into tropes of the first wave gentrification of the Williamsburg scene that have long since faded into obscurity as Vivian Girls' and their peers have been replaced in the spotlight. I really can't pinpoint any particularly good or bad tracks on MEMORY and there are no obvious themes coursing through it. MEMORY is the work of a band whose brand was built on girl group nostalgia over a decade ago now pining for a time when their own derivative garage rock was relevant on defunct blogs like Hipster Runoff. MEMORY and the Vivian Girls reunion in general appeals to a very specific type of post-cool Greenpoint parent. The most impacting thing about MEMORY is that it is the first reunion from a long-forgotten band I followed in high school, and that makes me feel old. [Ted Davis]