Another week, another Merry-Go-Round Music Roundup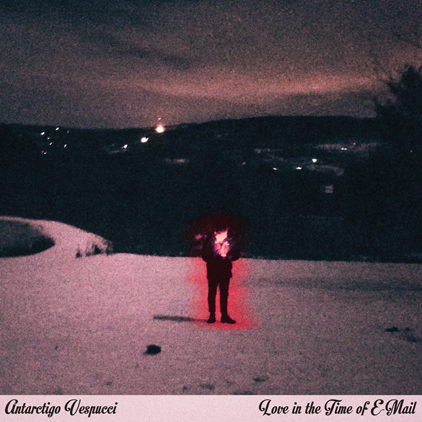 Antarctigo Vespucci – LOVE IN THE TIME OF E-MAIL
Genre: Power Pop
Favorite Tracks: "Voicemail," "Kimmy," "Freakin' U Out"
Antarctigo Vespucci's sophomore album, LOVE IN THE TIME OF E-MAIL, came skipping into late October with an appropriate dosage of garagey enthusiasm. While they've smoothed out some of their sound in this second album, they've also smoothed out some of the texture that made their last album, LEAVIN' LA VIDA LOCA, so fun. That tone has become vaguely homogenized, both a strength and a weakness, as Chris Farren and Jeff Rosenstock develop as a band. Titled LOVE IN THE TIME OF E-MAIL, the album becomes emotionally suspended somewhere between Britney's meltdown and the resurgence of ultra-low-rise denim, setting a tone for the present-day stuntedness of our narrator.
An appropriate use of synth and a granulated recording in "Voicemail" initially help situate us in that stunted headspace before mostly falling off after the first two songs. Antarctigo Vespucci are at their best when they lean into grungier rock, taking heartbreak and longing and backtracking with poppy synth and sprigs of toy pianos and xylophones; the juxtaposition of both elements in contrast with the lyrics adds more grain than the middle ground songs have to offer. "Another Good Thing" employs edgier instrumentation and lively vocals and is a lot of fun, adding some variation the album is otherwise low on. Alternatively, "Lifelike" offers more of a dark, slow dirge that peaks in a frantically monotone breakdown that bolsters that initially established lament. "Not Yours" has the signature, ratcheted-up, strained vocals that make Antarctigo Vespucci an auditory party, and true highlights of the album come in the form of "Kimmy" and "Freakin' U Out," as well as the introductory interlude, "Voicemail." In these, the richest moments on LOVE IN THE TIME OF E-MAIL, we get candy-colored, bright songs, dripping in analog restlessness and self-deprecation. In "Freakin' U Out" Farren sings, "My fingernails are falling off / I was trapped in Hell and I clawed my way out" with the upbeat vigor of someone singing about a new and novel love interest.
Antarctigo Vespucci flourish while building anthems for the discontent or aimlessness of elder millennials and early 30-somethings still finding their way. Constantly marinating in self-doubt, the prevalent tone of the album questions whether any of Farren's relationships are real, or whether the people who do love him mean it (or if they even should). The songs are saturated with the feeling like he should have already figured it out, as he asks in "Breathless on DVD," "Are you still 27 and mad at me / Watching BREATHLESS on DVD / In the dead of winter 2009?" and answers his own arrested development: "But I'm still 23 and worrying everyone I love is just pretending / You haven't seen me in a long time / But I still walk along the beach at night / I'm absolutely terrified I can't make it on my own." Candy-colored, analogged uncertainty. [Tapley Eaton]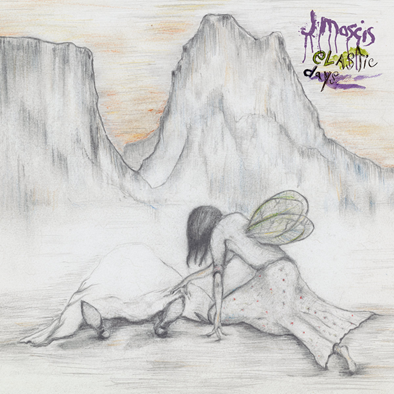 J Mascis – ELASTIC DAYS
Genre: Singer/Songwriter
Favorite Tracks: "See You At The Movies," "Web So Dense," "Sometimes"
Can you imagine J Mascis in love?
I don't mean that at all as an indictment or as a condemnation of any kind. Far from it—I've loved J Mascis longer than most of my rock idols, and I certainly hoped he was in love. I just couldn't imagine it. After listening to ELASTIC DAYS, a yarny, nostalgic, and frequently beautiful artifact that feels like a love letter to someone far away, I finally bothered to look it up and yes, in fact, J Mascis is in love and to save you the Wikipedia search, he's been married 14 years. Nonetheless, after listening to ELASTIC DAYS repeatedly, the prolific guitar god's third solo record this decade, I found myself failing to connect fully with his often simple, smiling love songs. Opener "See You At The Movies" feels innocuous enough, with  the signature Jazzmaster riffs, and the sweet sentiment of the line "I'll see you at the movies / The movies in my head." And "Web So Dense" satisfies equally in its slow tempo build, with J howling, "It's a deep place I thought I knew / It's the long way to get to you," before ripping a zippy, heartwarming solo. But the female vocals on "I Went To Dust," or the bare-bones acoustic riffing on songs like "Wanted You Around" or "Drop Me," just never quite connected for me the same way those same elements did on the more whimsical TIED TO A STAR or wooly SEVERAL SHADES OF WHY. In many ways, ELASTIC DAYS feels like a rock record, not quite as big and bold and powerful as one by Dinosaur Jr., but certainly closer than his previous stripped-down solo outings. And while it was indeed nice to hear J wax romantic for 41 minutes, it never escalated beyond being nice, moving in and out of the background despite being louder and more cemented than his previous solo albums. ELASTIC DAYS is hardly J's best work in any capacity, but it's a serviceable release that could, kind of hilariously, be decent on the Valentine's Day Starbucks circuit. [CJ Simonson]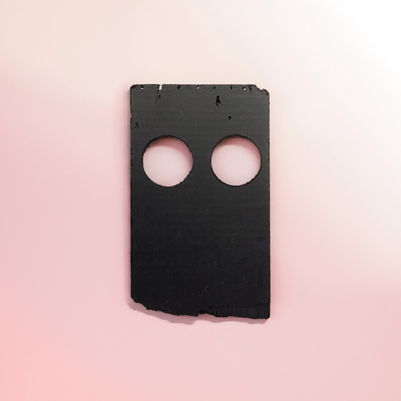 Low – DOUBLE NEGATIVE
Genre: Slowcore, Glitch Pop
Favorite Tracks: "Fly," "Tempest," "Always Trying to Work It Out," "Rome (Always in the Dark)"
With 10-and-a-half minutes remaining in the second half, the Alabama men's basketball team found itself in a peculiar situation. Three minutes earlier, their entire bench had been ejected for rushing the court en masse to skirmish with the opposing Minnesota Golden Gophers, leaving them with just five players, the ones who had already been on the floor, for the remainder of the game. Already down nine points, it seemed nearly impossible that the Crimson Tide would be able to mount a comeback. Just 180 seconds later, after one player fouled out and another got hurt, the team had a Sisyphean task on hand with just three men left on the court. Shockingly, Alabama's star point guard Collin Sexton scored 40 points and rallied the team to a three-point deficit, nearly tying the game, but came up just short losing by five to Minnesota. It was without a doubt the strangest basketball game I've ever watched. Should that game ever be made into a movie, DOUBLE NEGATIVE ought to be the soundtrack.
Low's 14th studio album is a maximal effort that relies on the strength of very few individual pieces. Most of the songs feature just a couple instruments, mainly a heavily distorted kick drum, a droning synth, and a noisy, yet simplem, guitar loop. Distortion is the de facto Sexton on this record, warping and lifting its surroundings to great heights. But like Sexton, it can only do so much on its own. The sheer marvel of the track's soundscape only lasts so long on "Dancing and Blood" and "Always Up," two songs that start strong but can't quite cross the finish line simply because the droning outros are far too long to remain engaging. Low excels on tighter arrangements like "Always Trying to Work It Out," a beautiful combination of Alan Sparhawk and Mimi Parker's vocals that sounds like if CARRIE & LOWELL was a drone record. Distortion functions as the lead instrument on "Tempest" that renders the vocals almost indecipherable at times. The fragility of the chorus is one of the most emotional moments on the record and ranks among the year's best hooks. DOUBLE NEGATIVE ends with a hefty push near the finish line on the hardest rocking track of the bunch, "Rome (Always in the Dark)," but fades on "Disarray," a pulsing, distorted drum led track that doesn't ascend quite high enough. Not every spectacle can end in a victory. [Ryan Moloney]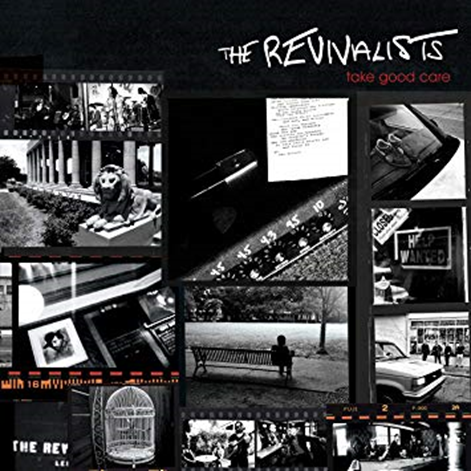 The Revivalists – TAKE GOOD CARE
Genre: Roots Rock
Favorite Tracks: "Otherside of Paradise," "Change," "You and I," "Shoot You Down"
I have a bad habit of salivating over one single from a band and dismissing every other song from the artist for not being a carbon-copy of their one masterpiece, but can you blame me with a song as good as The Revivalists' "Wish I Knew You?" As alternative rock was increasingly dominated by overly bombastic and compressed acts like Imagine Dragons, "Wish I Knew You" stood out in the best wa,y with its sizzling atmosphere and tight musicianship. Having gone back through their discography, it's clear that this New Orleans eight-piece never lived up to their potential until that song, and my hopes for TAKE GOOD CARE were dashed when I heard "All My Friends," the first single, and fully crushed when I heard the rest of the record.
"All My Friends" is built on a limp, derivative melody and an uninteresting core thesis, which describes too many songs here, but at least it has an anthemic, if overly-populist, hook that other songs here don't have. Lead singer David Shaw's occasional soulfulness is hampered by a propensity for mousey mumbling and unnecessary distortion, which spreads to the guitars on the Black Keys-wannabe "Oh No" and the gross, Saving Abel-esque "Future." Four albums in, The Revivalists still don't have much of a musical identity beyond some horn and keyboard accents that mostly sound good, and the album's 52-minute, 14-song length exacerbates its uneven blend of white-bread lunchtime reggae, too-slick folk rock, and rousing soul music that would benefit from more interesting sentiments than "I got love, love, love for ya." TAKE GOOD CARE is especially frustrating in that it has hints of what made "Wish I Knew You" so wonderful. "Otherside of Paradise" and "Shoot You Down" emulate its delicate ambiance and build, "Change" its effortless swagger, and "You and I" its romantic yet down-to-earth spectacle. However, much like previous albums, it's an overly-long and poorly sequenced listening experience from a band that can't decide if they make rock, soul, or country music. [Blake Michelle]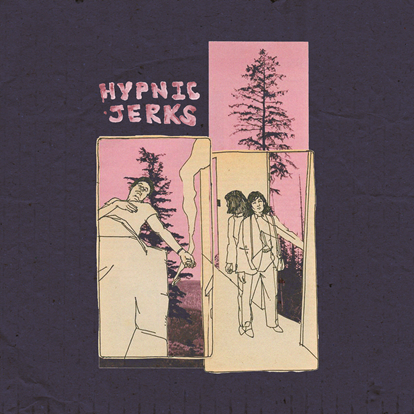 The Spirit of the Beehive – HYPNIC JERKS
Genre: Twee Psych Rock
Favorite Tracks: "mantra is repeated," "can i receive my contract?" "(without you) in my pocket"
At a certain point, linearly following HYPNIC JERKS becomes a difficult task. A dizzying collage of specific moments, the album becomes impossible to tell where one moment begins and another one ends, becoming more defined by what happens in each second than in each song. Take "nail i couldn't bite," a five-minute opener that moves from taped vocal samples to crescendoing lo-fi rock to a seamless guitar shuffle to a melting, gooey psych close. That song, rather than ending, carries a hum into "mantra is repeated," and if you don't pay attention to the passage of time and the movement of the tracklist, what follows are dozens and dozens of tiny, hazy interludes—puzzle pieces that slowly morph into each other over the following 33 minutes. The exercise of exploring these visceral microbursts has become part and parcel for The Spirit of the Beehive over their last several albums, and HYPNIC JERKS is their lushest foray yet, a storm of colorful, mind-bending jams that brave similar waters to that of pop artists like Kurt Vile ("mantra is repeated") and Mac DeMarco ("monumental shame"), while dragging its rudder through something muddier and more experimental. Even when it hits more conventional rock peaks, like standout "can i receive the contract?," it remains a series of microdoses that ends nowhere near where it began. HYPNIC JERKS occasionally begins to suffer from the weight of its own surreal, maze-like sequencing, docking you for remembering sections and not songs, and occasionally giving you the feeling like you've passed by this sound or moment before. While it's not their tightest work to date, the slapdash of ideas on HYPNIC JERKS makes the album feel alive and urgent. [CJ Simonson]