We're here to tell you what's hot and what's not on this week's music roundup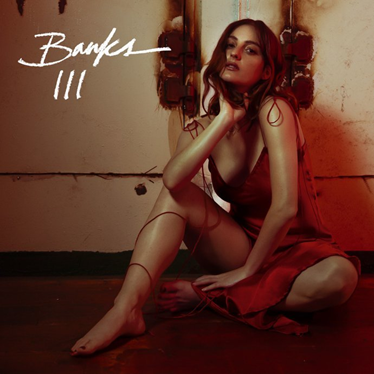 BANKS – III
Genre: Dark R&B
Favorite Tracks: "Contaminated," "Stroke," "Look What You're Doing to Me," "The Fall," "If We Were Made of Water," "What About Love"
L.A. native BANKS has released an album for the first time in three years, and what a comeback it has been girls and gays! From the initial release of her BoA "I'll Eat you Up"-adjacent single "Gimme," it was obvious the ascribed "spooky bitch" did not come for anything but a title, and after listening to the album in full she deserves that title, although it's not for the reason originally assumed. III is without a doubt BANKS' most multi-faceted album to date; while in the past she has been able to artfully show the juxtaposition between tracks like "Brain" and "Warm Water" all on one album, here she takes that notion light years ahead. While some have seen III as a break up or a "fuck you" album, it more illustrates a woman's testimony for a complex, and unfortunately toxic, love. Lines get blurred and emotions peak and flatten incessantly between tracks and that in and of itself feels undoubtedly human. To go from a song like "Stroke," about a partner gaslighting you with their own narcissism, to "Look What You're Doing to Me," about succumbing to your love for someone you know is poisonous, takes style, folks. Both exist against a backdrop of sonic ambience, with a vocal pitch so low it borders on demonic. What's even more poignant than her diametrically opposed songs are the ones that are similar in tone and melody but communicate conflicting ideas; "If We Were Made of Water" expresses the idea that what's been said has been said—if we could rewrite history, change our rhetoric, maybe things would be different, but humans are made of complex solids of emotions and pain that physically inhabit trauma, not like water that can permeate through anything, and for that reason, this must end. To then go straight into closer "What About Love," where that partner moves on, and despite everything, you would think true love would triumph even if you know they're not good for you. BANKS' songs are living proof that for the past six years she's been vulnerable, irritable, and delightfully unapologetic in her music, and we owe her more listens as penance. [Jesse Herb]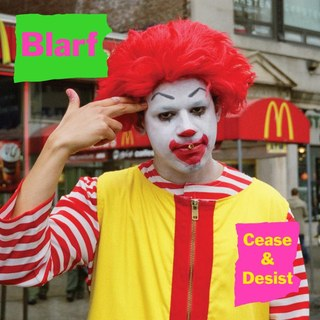 Blarf – CEASE & DESIST
Genre: Electronic, Noise
Favorite Tracks: "I Dunno," "The Me in Me," "Banana," "Badass Bullshit Benjamin Buttons Butthole Assassin," "Save it Babe"
Before Eric Andre was known as the raunchy, gross-out host from hell, he was a young maven attending Berklee College of Music. Prior to the release of his first mixtape (or, his alter ego Blarf's new mixtape), CEASE & DESIST, Andre's musical inclinations would mostly manifest through his eclectic combining of musical guests on his show. Notable pairings included rapper Curren$y and punk pioneer Henry Rollins, or goregrind band Exhumed and impersonators of doo-wop legends The Supremes. Frequently the result was obviously totally inharmonious. And other times, rare times, Andre's orchestrating would actually lead to moments of euphony. If not that, then at least it was cool to see them together. CEASE & DESIST follows a similar trend and hits its marks more often than not.
Even for an album done as a lark, it's easy to see when Andre decides to show a little care in craft. "I Dunno" plays out like some Death Grips interlude: chugging drum beat awash with  scrambled guitars while behind it all, a dulcet humming can be heard. It seems to be a chopped and screwed version of some sample (of what I have no idea), and while it's unfortunately only 36 seconds long, it's very cool. On every track, the pretty is constantly scrapped for the ugly and vice-versa. Underneath all the distortion of "Hella Rhyme" sounds like what could be a pretty good, at least interesting, Busta Rhymes/drum 'n' bass mash-up. Closer "The Me in Me," somewhat of a spiritual companion to "I Dunno," is another totally blown-out version of some song I can't make out, but the pop melody comes through ever so slightly, making it a slow-mo, ketamine-inflected head nodder—it seems that Andre's made Kanye West's advice, "soon as they like you make 'em unlike you," his artistic maxim.
Then there's times where Andre's only goal is to fuck with you, like "I Worship Satan," essentially a nearly 13-minute track of audio from what sounds like WW2 aerial bombing footage that gradually takes on a calming effect in a drone-y, white noise kind of way. There's no denying his amusing use of samples, like the hilarious Lil Wayne interview introducing "Save it Babe," before going into its own cool loop of Jimi Hendrix's "Fire," or "Banana"'s fun tango of jungle rhythm, various woodwinds, and strings (before descending into audio of Andre crying for 30 seconds), or "Badass Bullshit Benjamin Buttons Butthole Assassin" jumping from congo beat to jazz to boom bap to like techno-noisecore. There's enough interesting ideas here for me to listen to future work of his. At the very least, I've gotta hand it to him for forcing the fucking leaps and bounds I'm having to make with these descriptions. [Nick Funess]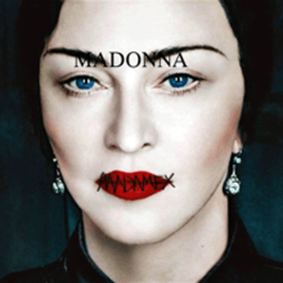 Madonna – MADAME X
Genre: Pop
Favorite Tracks: "Crave (featuring Swae Lee)"
As someone who listens to between 600 and 700 albums from any given year, it goes without saying that I come across the occasional bad one. But whereas something like the atrocity of Weezer's BLACK ALBUM is at least hard to turn away from, like a train wreck, I have rarely encountered something as gruelingly subpar as Madonna's MADAME X. I was originally going to offer an apologetic qualifier after that statement stating that I'm more than happy to "yass queen" her continued outspoken nature about middle-aged women owning and flaunting their sexuality and say that I'm sure she still puts on a Hell of a live show, but then this story broke. So… uhh… maybe Madonna kinda sucks. Thus, without any real need to pull any punches, the nicest thing I can say about MADAME X is that Madonna at least shows no signs of turning in the same thing over and over again. Even if the majority of the cuts are rather lukewarm regurgitations of pop's recent obsession with anything and everything Latin, there's a globe-trotting sensibility here that at least makes you surprised how deftly she's able to botch surface-level interpretations of a variety of cultural outputs, including African and Indian. Things start out perfectly decent with opener "Medellin," but mostly plateau into a watch-checking morass from there, Quavo and Swae Lee two fish-out-of-water features worth sticking around for if you're morbidly curious, I guess. Quavo's as phoned-in as possible over the chintzy Caribbean dance production and Madonna's questionable lilt of "Future," but "Crave" ends up being the album's most palatable offering, Madonna hitting her delivery sweet-spot and Swae Lee's backing vocals nicely rounding out the lower timbre of the chorus. But with a song called "Killers Who Are Partying" featuring lyrics such as "I'll be Islam, if Islam is hated / I'll be Israel, if they're incarcerated / I'll be a Native Indian, if the Indian has been taken / And I'll be a woman, if she's raped and her heart is breaking" and whatever the fuck "Dark Ballet" is, there's nothing much to see here. Here's hoping she doesn't refer to her children as the n-word again! [Thomas Seraydarian]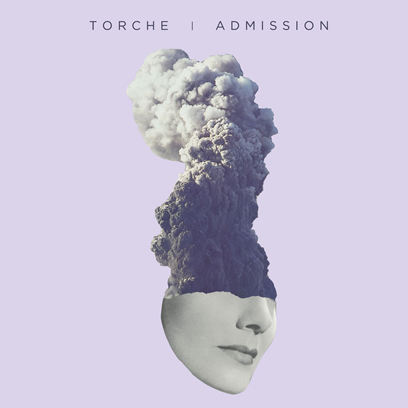 Torche – ADMISSION
Genre: Doom Metal, Sludge Metal
Favorite Tracks: "From Here," "What Was," "Admission," "Infierno"
 I was hoping that listening to Torche's whole discography, including the two records they did before 2012's critically beloved HARMONICRAFT, would help me solidify my opinions on them. But such a thing did not occur, and I only found myself as mercurial towards them as ever. They are certainly a singular entity, as they ram hefty, feedback-heavy walls of guitar into a power pop framework to create a sensation akin to if Eyehategod's drug of choice was LSD rather than heroin. However, I've never heard anything from them that I would place above the rest of the new wave of sludge metal; Baroness have more interesting textures, Mastodon is more impressively performed and composed, and Kylesa have more of a lo-fi, murky quality that is both rawer and more atmospheric.
For a self-described "doom pop" and "thunder pop" band, their songcraft has never excited me. One or two great harmonious choruses and trippy, effects-laden lead work is nice, but their bridges just drag on and on without a final hook or striking instrumental moment to bring it all home. The middle third of "Times Missing" just devolves into repetitive strumming from the lead and rhythm guitar before another eerie hook and a coda of feedback, and the loop of three power chords on "Reminder" is not a strong enough musical phrase to build a whole song upon, nor is three minutes enough to let itself develop and not end just as its about to get interesting.
At the same time, there's a part of me that still really digs the idea of doom metal minus a sluggish tempo or dull colorlessness. Much like High on Fire, Torche takes the heaviness of doom and pairs it with actual momentum and surging power to create powerful, chest-pounding music. I can't deny the firepower of the constant drum rolls and revving riff behind the opener, "From Here," or the driving riff that thrusts "What Was" into a spectacular second-half, or the even the potency of some slower moments like the melancholic, Swervedriver-esque title track and its squealing, icy lead riff and haunting background melodies. ADMISSION is not going to change your mind on them anytime soon, and my opinions on it will likely change like they always seem to do with Torche, but it's a step up from the forgettable and uninspired RESTARTER. It's odd that such a predictable band can still be so puzzling to me, but that's a testament to the saliency of their one trick. [Blake Michelle]