Tomorrow the Academy of Motion Picture Arts & Sciences will be unveiling the nominees for the 91st Academy Awards. In a year showered with directorial debuts from well-known stars (from Jonah Hill to Paul Dano to Bradley Cooper to Bo Burnham) and a continued emphasis on astute sociopolitical commentary, the entertainment industry by and large is making a concerted effort to be a little more careful in who tells what stories. With a bevy of films bolstering representation in front of and behind the camera, 2018 has cemented itself as a milestone year for prescient, diverse storytelling. If 2017 was a year for female empowerment in the wake of the #MeToo scandals, 2018 has busted the gates so that more minorities get in their word, whether it's through the bubblegum charms of CRAZY RICH ASIANS or the anarcho-communist call-to-arms of SORRY TO BOTHER YOU.
So without further ado (IN NO PARTICULAR ORDER), here are Merry-Go-Round Magazine's predictions for the likely nominees, and some we personally believe deserve those nominations as well (or instead).
WHAT MERRY-GO-ROUND BELIEVES WILL BE ACADEMY FAVORITES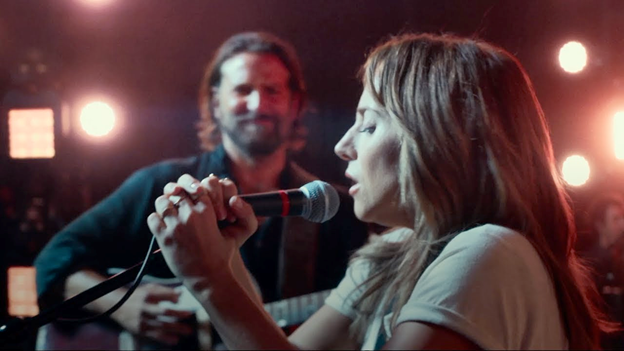 A STAR IS BORN 
Perhaps no other film had its Oscar nominations written in the stars (pun intended) quite like Bradley Cooper's directorial debut, A STAR IS BORN. The fifth re-telling of this age old story has solidified Lady Gaga as a serious dramaturgical force to be reckoned with, and Bradley Cooper as a triple threat behind a camera, microphone, and on screen. Though countless equally worthy Best Picture opponents have come to the fore since A STAR IS BORN released in October, few films have remained in the public consciousness quite like Cooper's debut. With both of its stars likely landing Oscar nominations for their performances, and "Shallow" being a definite shoe-in for winning the Academy Award, A STAR IS BORN is sure to go down as one of 2018's most celebrated films. Read the full review here.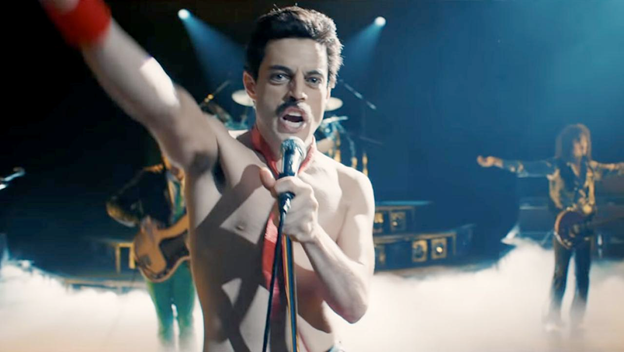 BOHEMIAN RHAPSODY
"Golden Globe Best Picture winner BOHEMIAN RHAPSODY" was a phrase no film critic would have expected to hear uttered, but it's somewhat of a testament to Queen's enduring musical legacy, and Rami Malek's total immersion in the film's central role that a project directed by an alleged pedophile somehow managed to secure a spot as the most adored film of 2018, only a year after the #MeToo movement kicked off. All that is to say, nobody at Merry-Go-Round Magazine (or frankly any publication worth its salt) seriously thinks that BOHEMIAN RHAPSODY is anything more than a glorified Fathom event: an opportunity to bask in the auditory spectacle that was Queen. But it also seems that nothing can slow this film's roll. People love its cheap sentimentality, and despite the fact that WALK HARD: A DEWEY COX story mocked all of its tropes back in 2007, we still cling to these cliches because Freddie Mercury's voice can make us tear up.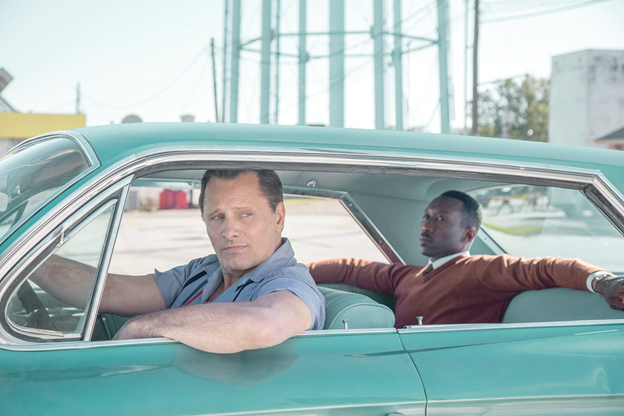 GREEN BOOK
Though its Golden Globe win in the Best Picture category was somewhat of a surprise, GREEN BOOK is the token Academy darling, even with some arguably outdated messaging. In a year showered with fantastically complex portrayals of race, GREEN BOOK is somewhat of a sidestep, a nostalgic look back at '90s political dramedies a la DRIVING MISS DAISY, a film not unlike 2011's THE HELP. But with Mahershala Ali continuing his ongoing sprint of exceptional performances, and Peter Farrelly's commitment to this vision, GREEN BOOK has somehow found its way into people's hearts and minds. All that is to say GREEN BOOK is exactly what we should have come to expect a year after Martin McDonagh's THREE BILLBOARDS OUTSIDE EBBING, MISSOURI took home a number of Oscar statues.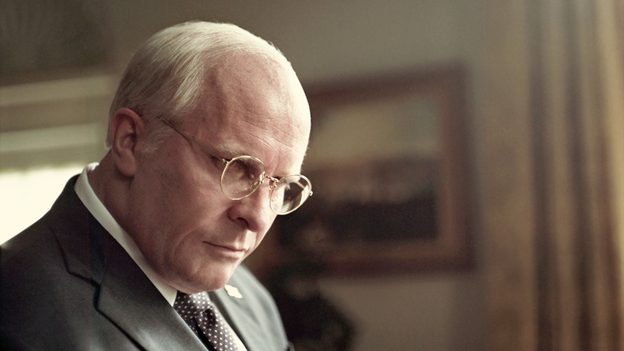 VICE
Trailers to Adam McKay's THE BIG SHORT follow-up, VICE, had its Oscar nominations basically secured from day one. A comical look at corruption in the American government through the eyes of Dick Cheney's career, VICE is everything the Oscars have come to love: razor-sharp political commentary pasted on the backdrop of earth-shattering historical events. It's a genre that has become more of an annual expectation than anything else, an opportunity for Hollywood's finest actors to flex on the government's inadequacies. With a committed lead performance from Christian Bale, and a smorgasbord of supporting players, Adam McKay has found a unique ballpark of quasi-documentary, quasi-fiction, a genre that—in spite of a number of pitfalls—has resonated quite well with viewers across the globe.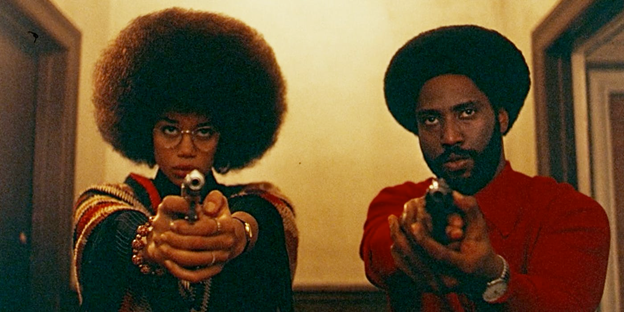 BLACKKKLANSMAN
Don't call it a comeback: Spike Lee's BLACKKKLANSMAN was less of a return to form than a return to being "the talk of the town." Ignoring Lee's peculiar sidestep with his OLDBOY remake in 2013, his career has always been defined by the man doing whatever he deemed best at the time. From DA SWEET BLOOD OF JESUS to CHIRAQ, the exposure given to Lee's films has varied greatly in recent years, and with BLACKKKLANSMAN it seems he finally found a subject worthy of worldwide recognition: the story of Ron Stallworth, Colorado Springs' first ever African-American police officer. A scathing criticism of white nationalism run rampant in the United States, and a biting takedown of the Trump administration, BLACKKKLANSMAN leaves no stone unturned, and will surely go on to receive Academy recognition for its stellar cast and slick direction. Read the full review here.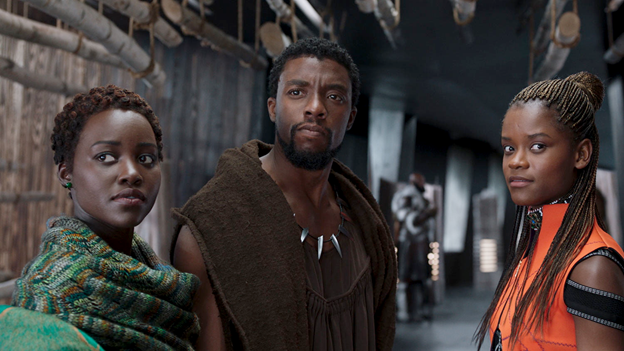 BLACK PANTHER
After a decade's worth of superhero outings, Marvel finally scored serious awards attention with BLACK PANTHER, a film that has gone down in history as something of a cultural event more than a simple film. In a landmark shift for black representation in blockbuster cinema, Ryan Coogler's superhero film was received much in the same way that Patty Jenkins' WONDER WOMAN was a year prior, a film that—in addition to being among the stronger entries in its longstanding canon—has found cultural significance for breaking casting norms. Though the Golden Globes only acknowledged BLACK PANTHER with a Best Picture and Best Original Score nomination, the Academy is sure to secure it a few additional spots in technical categories. Read the full review here.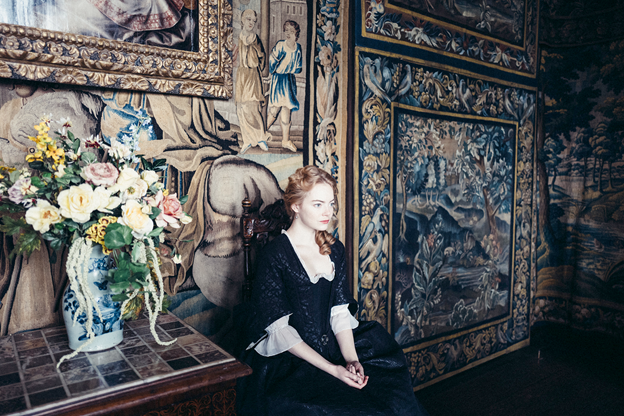 THE FAVOURITE
Of all awards films in consideration this year, THE FAVOURITE is the most dead set on scoring nominations in the big five categories (Best Picture, Best Director, Best Actor, Best Actress, and Best Screenplay). Though it won't receive any attention for its male leads, THE FAVOURITE more than compensates with its three-way female love-triangle, a delightfully vicious display of taboo-shattering, gender-bending, sexual power plays. With Olivia Colman, Emma Stone, and Rachel Weisz all delivering career-defining performances, THE FAVOURITE is Yorgos Lanthimos cementing himself as more than a quirky surrealist novelty, but a serious dramatic filmmaker worthy of award attention. Read the full review here.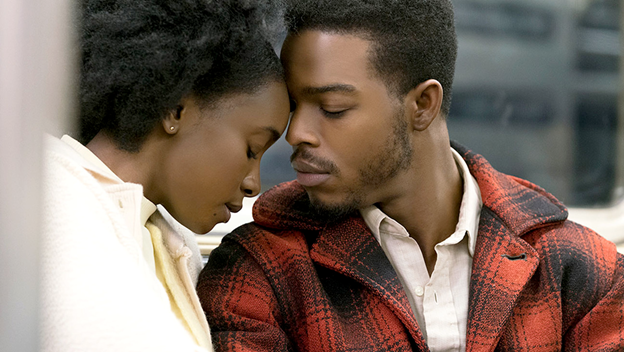 IF BEALE STREET COULD TALK
Barry Jenkins' MOONLIGHT follow-up is a heartrending romance, as passionate as the cast and crew involved in making it. In his astute James Baldwin adaptation, Jenkins has crafted a vibrant period melodrama, boasting one of 2018's finest original soundtracks, and a firecracker ensemble cast. For how critically lauded IF BEALE STREET COULD TALK is, it's frankly a surprise that it hasn't gone on to take home more awards this season, and still, its nominations have been consistent through and through, with everyone from actors Regina King, Stephan James, and Jenkins himself receiving recognitions for the undying passion they've put into this project; one of the few melodramas of this year that intends to lift your spirits through the sheer love and adoration its characters have for one another. Read the full review here.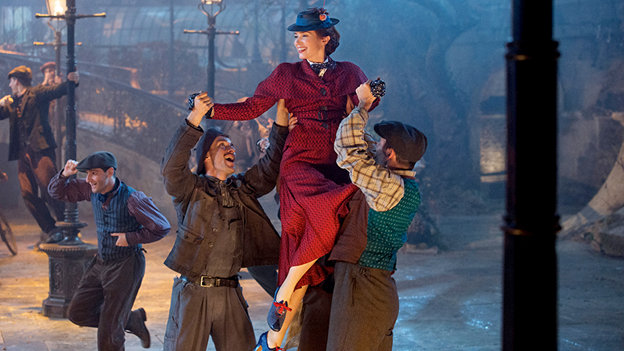 MARY POPPINS RETURNS
Hollywood loves a glitzy old-school musical. MARY POPPINS RETURNS, though not exactly much of an award-winner, has been consistent in nabbing nominations left and right, making an appearance at just about every major award this year (including AFI's top 10 of the year list). With Emily Blunt bringing the eponymous star back to life, and a bevy of colorful musical numbers, it's hard to really discredit MARY POPPINS RETURNS, even if it's old hat. Hits are hits for a reason, and Rob Marshall's cutesy direction (and Lin-Manuel Miranda's everlasting appeal in the eyes of the Hollywood elite) secures the film a spot as the piece of bubblegum entertainment the Oscars are looking for, the only film headlining the awards circuit that is pretty much entirely apolitical.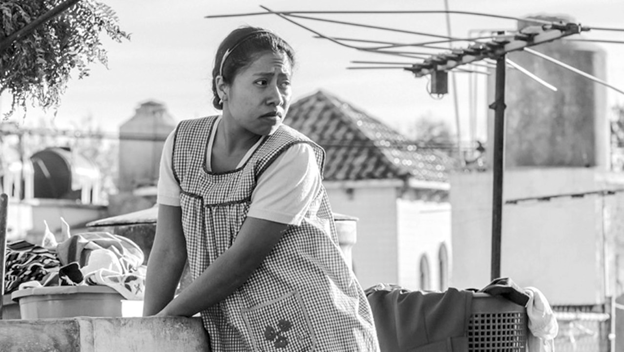 ROMA
Rarely have I been quite as convinced that a foreign language film is a shoe-in for Best Picture quite like ROMA. Universally beloved and technically accomplished, it is the hot ticket for "serious" cinema in the 2018 Oscar race. Michael Haneke's AMOUR was the last time a foreign language film nabbed a Best Picture nomination (back in 2013), and though a foreign language film has never actually won Best Picture, ROMA might just defy all odds. Though it wasn't eligible for a Best Picture slot at the Golden Globes, director Alfonso Cuarón nabbed Best Foreign Language Film, as well as best director—a telling sign that even the Hollywood Foreign Press Association deemed ROMA more directorially potent than any of the actual best picture nominees. Throw in the fact that the Academy will certainly honor it with (at least) an additional cinematography nomination, Netflix might just make history with its black-and-white period drama.
WHAT MERRY-GO-ROUND WOULD LOVE TO SEE INCLUDED INSTEAD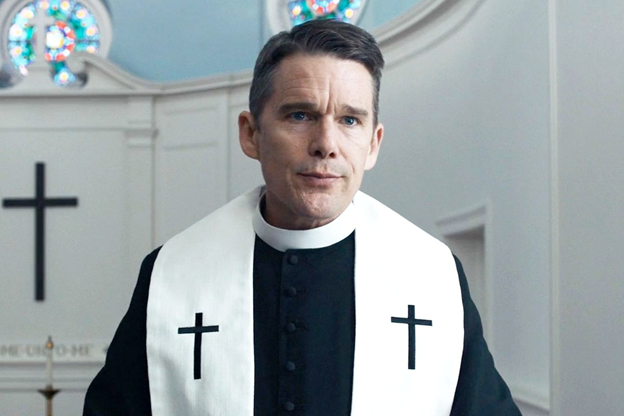 FIRST REFORMED
Sure, Paul Schrader is a sucker for the buzzkill, but he's also a stalwart icon of '70s Hollywood, a 72-year-old film academic, and a veteran of the industry. Thankfully, his return to the director's chair in 2018 marked an important change in his career. After a number of misfires and incomplete projects, Schrader was finally able to wax poetic and exorcise his demons with FIRST REFORMED, arguably the first piece of dramatic fiction to truly chastise humanity for our complacency in the fight against climate change. Throw in Ethan Hawke delivering possibly the best performance of a longstanding career, and FIRST REFORMED may just be the dark horse indie film with the highest chance of scoring a Best Picture nomination. Few American films have been this unanimously well-received in 2018, and it would be a huge shame to see it ignored by the Academy. Read the full review here.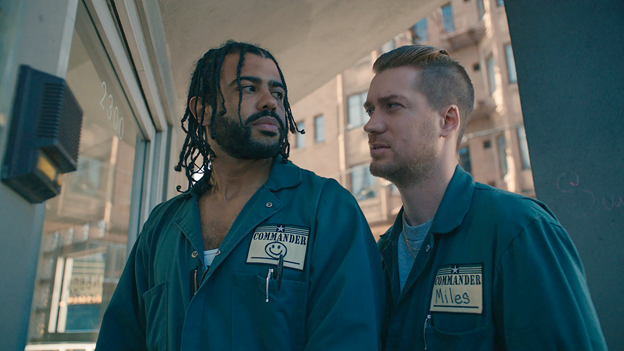 BLINDSPOTTING
In a year loaded with films exploring the black experience in modern America, from Steve McQueen's WIDOWS to Boots Riley's SORRY TO BOTHER YOU, it's a huge shame that Carlos López Estrada's BLINDSPOTTING has been widely ignored come awards season.  A pretty game-changing dissertation on race politics in 21st century America, BLINDSPOTTING is distinctly unlike Spike Lee's brand of cinema. Instead of being charged with an unwavering sense of frustration, anger, and explosive rhetoric, BLINDSPOTTING is a little more concerned with anxiety, and how this bubbling paranoia boils over after hours, months, and years, if not decades, of sleepless nights. This is really where Daveed Diggs, Rafael Casal, and company shine, delivering some of the most emotionally vulnerable performances of the year. Truly a marvel of the ongoing trend of woke cinema, BLINDSPOTTING is sure to go down as a milestone accomplishment, one of the few films of 2018 that knew exactly what it had to say and how to say it. Read the full review here.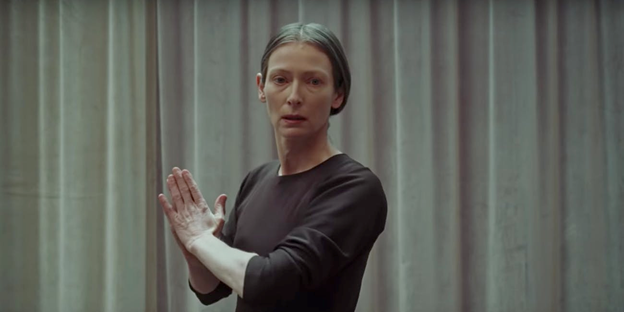 SUSPIRIA
If there's ever been a director who could bring horror back into the awards circuit, it's Luca Guadagnino. Riding off the success of 2017's Oscar-nominated CALL ME BY YOUR NAME, Guadagnino returned to theatres with a reimagining of Dario Argento's 1977 classic, SUSPIRIA, a devilishly delightful horror spectacle. It's the rare instance of a horror epic that's part prestige picture, part horror history lesson, and part tribute to the very film that inspired it. A stylistic mosaic of Kubrick, Roeg, Lynch, DePalma, and Obayashi, SUSPIRIA feels distinctly independent from Argento's classic, and all the better for it. If not for the (already stunning) three-character lead performance by Tilda Swinton, SUSPIRIA deserves recognition for being the single most innovatively edited film of 2018. Few big-budget horror films get quite this aesthetically experimental, featuring some of the most chilling dream sequences committed to the screen, and an outstanding series of choreographed dances. It's a technical marvel, sure, but it's also one of the most interesting films of the year, more than deserving of Best Picture attention. Read the full review here.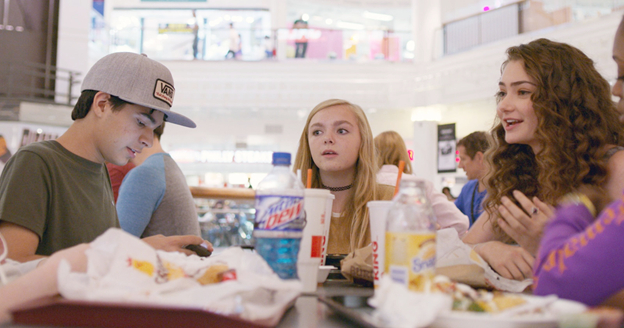 EIGHTH GRADE
It's so rare that a directorial debut truly deserves Academy recognition. And although a solid case was made last year for Jordan Peele's GET OUT, Bo Burnham didn't have quite the years of preparation in televised entertainment that the Key & Peele star did. EIGHTH GRADE is a unique accomplishment: a brutally honest, vulnerable portrayal of teen angst, and whilst Jonah Hill's comparable coming-of-age debut, MID 90S, focused on a time period its director was more in touch with, Burnham challenged himself by connecting to the teenagers of today. It's a ballsy move, not just because a first time director tried to wrestle with a generation radically different from his own, but because much of Bo Burnham's initial YouTube stardom came from these children watching his content. Perhaps no other filmmaker was more qualified to direct EIGHTH GRADE, and it shows. With Elsie Fisher delivering a star-making performance, EIGHTH GRADE might just be the most honest film of 2018. Read the full review here.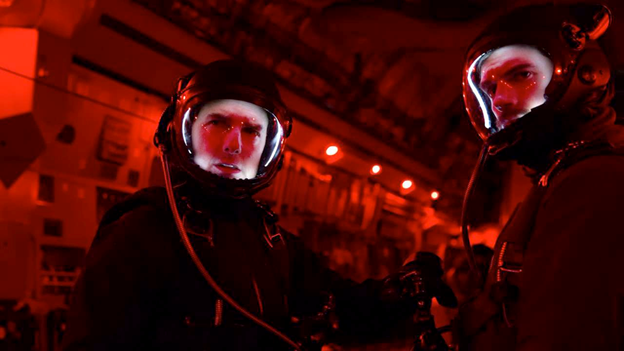 MISSION: IMPOSSIBLE – FALLOUT
It's really only once in a blue moon that an action blockbuster hits the silver screen that's as charming, explosive, and unanimously beloved as Christopher McQuarrie's latest entry in Tom Cruise's long-standing franchise. Few actors have become as interchangeable with their alter ego as Cruise and Ethan Hunt, and thanks to this unrivaled commitment to the bit, FALLOUT outdoes every single setpiece in Mission: Impossible's longstanding history, paying its respects to its legacy in the process. From Henry Cavill pumping his tanklike arms in an bare-knuckled brawl to Cruise holding onto a helicopter, FALLOUT is the type of IMAX wunderkind we'll look on fondly even years from now, an action film that will go down in history with the same amount of chutzpah as Daniel Craig's debut in CASINO ROYALE. Read the full review here.
BEST DIRECTOR:
Alfonso Cuarón, ROMA
Bradley Cooper, A STAR IS BORN
Spike Lee, BLACKKKLANSMAN
Peter Farrelly, GREEN BOOK
Adam McKay, VICE
Should but won't: Bo Burnham for EIGHTH GRADE, Paul Schrader for FIRST REFORMED, Luca Guadagnino for SUSPIRIA
BEST ACTOR:
Rami Malek, BOHEMIAN RHAPSODY
Bradley Cooper, A STAR IS BORN
Christian Bale, VICE
John David Washington, BLACKKKLANSMAN
Ethan Hawke, FIRST REFORMED
Should but won't: Daveed Diggs for BLINDSPOTTING, Ben Foster for LEAVE NO TRACE
BEST ACTRESS:
Lady Gaga, A STAR IS BORN
Melissa McCarthy, CAN YOU EVER FORGIVE ME?
Glenn Close, THE WIFE
Olivia Colman, THE FAVOURITE
Yalitza Aparicio, ROMA
Should but won't: Toni Collette for HEREDITARY, Natalie Portman for VOX LUX
BEST SUPPORTING ACTOR:
Mahershala Ali, GREEN BOOK
Timothée Chalamet, BEAUTIFUL BOY
Sam Rockwell, VICE
Adam Driver, BLACKKKLANSMAN
Richard E. Grant, CAN YOU EVER FORGIVE ME?
Should but won't: Rafael Casal for BLINDSPOTTING, Jeffrey Tambor for THE DEATH OF STALIN
BEST SUPPORTING ACTRESS:
Emma Stone, THE FAVOURITE
Rachel Weisz, THE FAVOURITE
Claire Foy, FIRST MAN
Amy Adams, VICE
Regina King, IF BEALE STREET COULD TALK
Should but won't: Thomasin McKenzie for LEAVE NO TRACE
BEST CINEMATOGRAPHY:
ROMA
FIRST MAN
THE FAVOURITE
COLD WAR
IF BEALE STREET COULD TALK
Should but won't: FIRST REFORMED, MISSION: IMPOSSIBLE – FALLOUT
BEST DOCUMENTARY FEATURE:
WON'T YOU BE MY NEIGHBOR?
THREE IDENTICAL STRANGERS
RGB
FREE SOLO
SHIRKERS
Should but won't: HALE COUNTY THIS MORNING THIS EVENING, MINDING THE GAP
BEST ANIMATED FEATURE:
THE INCREDIBLES II
SPIDER-MAN: INTO THE SPIDER-VERSE
ISLE OF DOGS
RALPH BREAKS THE INTERNET
MIRAI
Should but won't: N/A
BEST FOREIGN LANGUAGE FILM:
ROMA
SHOPLIFTERS
COLD WAR
NEVER LOOK AWAY
CAPERNAUM
Should but won't: BURNING, I DON'T CARE IF WE GO DOWN IN HISTORY AS BARBARIANS, WINTER BROTHERS
BEST ORIGINAL SCREENPLAY:
FIRST REFORMED
GREEN BOOK
THE FAVOURITE
ROMA
EIGHTH GRADE
Should but won't: SUSPIRIA, BLINDSPOTTING
BEST ADAPTED SCREENPLAY:
A STAR IS BORN
WILL YOU EVER FORGIVE ME?
FIRST MAN
IF BEALE STREET COULD TALK
BLACKKKLANSMAN
Should but won't: THE DEATH OF STALIN
FILMS THAT WILL BE POPULAR WITH TECHNICAL AWARDS (VFX, SOUND, EDITING):
ROMA
FIRST MAN
A QUIET PLACE
BOHEMIAN RHAPSODY
MISSION: IMPOSSIBLE – FALLOUT