The catalog of "New York is Dead" think pieces circulating on the internet is exhausting. I'm a New Yorker and find myself constantly defending the city to suburban-dwelling friends, parents, and in-laws whose unshakable opinions of urbanity were crystallized during their exodus of San Francisco and New York, respectively, in the high-crime early 1980s. To them, yuppies of a previous generation, the city's 2020 vibe is a revival of a place they knew with similar disgust. Like others of their generation, they left the city at the peak of their child-rearing years, a trend millennials have followed as they age into their 30s and 40s. Whether it's age or earned power, this transition to the suburbs, mainly for the white and affluent, breeds an entitlement: an affirmation that New York is suddenly a wasteland of drug use and deviants running amok. The hyperbolic headlines stoke these fears, churning out sound-bites and alarming, coded headlines that further a yuppie anxiety. 35 years later, it's the anniversary of AFTER HOURS, one of the seminal films that exploits this attitude from the suburban set and reveals the anxieties of the careerist class. Martin Scorsese's black comedy sojourn through the abyss of downtown Manhattan in the '80s echoes a time not too dissimilar from our current cultural conversation, and reveals the omnipresent unease the affluent have with urban life.
This confirmation bias that yuppies act out generation after generation is personified in AFTER HOURS via its Reagan-era celluloid form. Scorsese's hallmark film within the "yuppie nightmare" genre details this white discomfort with the urban unknown. We are guided through an odyssey of New York's SoHo district through the perspective of Paul Hackett, portrayed by a perfectly unnerved Griffin Dunne, an Upper East Side resident and word processor (that was actually a job in the 1980s) at a Midtown financial firm. He loses a $20 bill on a cab ride downtown for a night out after work, his only money, thereby stranding him in an unfamiliar, gritty landscape. It's the classic literary "Hero's Journey" and Paul is the good guy in a sea of darkness, or at least, that's how SoHo and its residents are portrayed as Paul continually falls victim to circumstance; he is an unwelcome presence in an unfriendly, crime-infested neighborhood. It's a narrative that presents this anxiety with the same palpable energy of a New York Post article or Fox News broadcast: upper-middle class white people are victims in a backsliding society.
Paul's journey through late-night downtown begins with a romantic encounter with elusive bombshell Marcy, played by Rosanna Arquette (who also stars in the quintessential '80s New York City-set DESPERATELY SEEKING SUSAN). She is a sweet, intriguing woman who invites him to her loft apartment where she resides with her sensual, leather-clad, plaster-of-Paris sculptor roommate, Kiki. Paul is smitten with Marcy at first, but his unease grows when she begins to act odd, revealing details of a violent past relationship and alluding to a physical deformity. Out of fear, he suddenly leaves Marcy's and emerges into the nocturnal storm-drenched street, stopping at late night diners and bars for cover, where his interactions with the neighborhood grow more strange and sinister. He returns to the apartment to apologize to Marcy for his abrupt departure, but finds she has committed suicide. Later, he is sitting in a bar to escape the rain, and the owner of the establishment asks him to do a favor by running up to his apartment to grab a set of keys. Paul overflows the toilet and is also accosted by the neighbors, who are on edge due to a series of local burglaries. Whichever direction he turns, our protagonist is wrongly accused, berated, and unsettled. Scorsese presents Paul as the victim, but as the film follows these extenuating circumstances and understandable gaffs, he shifts into the territory where the audience questions Paul's reliability. While bad events continue to happen to Paul, isn't he the one who's in fact the stranger disturbing the residents in this neighborhood by asking anyone and everyone to help him? Why is he always in the wrong place at the wrong time? Eventually Paul tries to find Kiki to inform her of Marcy's suicide at the quasi-BDSM Club Berlin and he is harassed by patrons attempting to shave his head. Once again, he is out of his element, or running from further shame and embarrassment.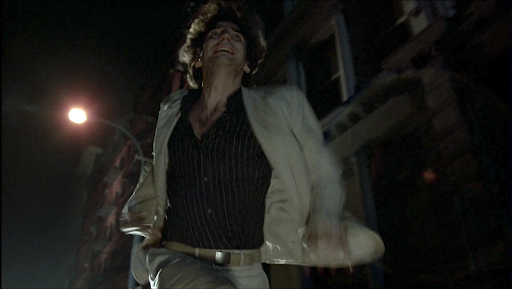 Paul's ultimate victimization manifests when he is formally accused of the neighborhood burglaries, his face plastered on flyers throughout the neighborhood from a pissed-off waitress played by a deliciously eerie Teri Garr. The climax of the film has him chased down by ice cream truck-owning neighborhood resident Gail, played by an explosively feisty Catherine O'Hara, and an angry mob who have identified him from the flyers. As Paul falls further into the abyss, the raised stakes of finding his way home verge on life and death. He is most likely for the first time in life "the other," the victim, and trapped in a derelict labyrinth.
The comforts and resources of our protagonist's New York have dissipated, and it becomes his nightmare scenario. If only he could just escape to the insulation of the Upper East Side; a familiar, safer surrounding with people more like him. Paul eventually does find an escape thanks to a plaster-of-paris sculpture that a female stranger from an after hours club molds him into after the angry mob has found them, effectively a doppelganger of the creations seen in Kiki and Marcy's apartment at the beginning of the film. When he falls out the back of a delivery truck, the plaster cracking like an egg, he is on the steps of his midtown office building in his suit still worn from yesterday. It's a rebirth and he has returned to the monotonous, capitalist sanctuary far from the unknown. The skyscraper welcomes his beaten up body into its grey, corporate tresses, ready to begin the day as if nothing has changed.
When viewed in light of 2020 and the pandemic, AFTER HOURS exploits the fears of the same audience it played to in the 1980s: an upper echelon whose urban playground becomes a disconcerting maze of uncertainty. Much like the suburbanites and wealthy New Yorkers of the 1980s and today, there is a self-righteousness about the city's ownership: mainly that it is only successful and safe when it is hospitable to those of economic prowess and affluence. If New York cannot support the whims of careerist-types, then it is dangerous and declining. Don't venture too far from your corporate surroundings or you could fall victim to the abyss of crime and oddity: sameness and affluence provide protection if you stay in your lane.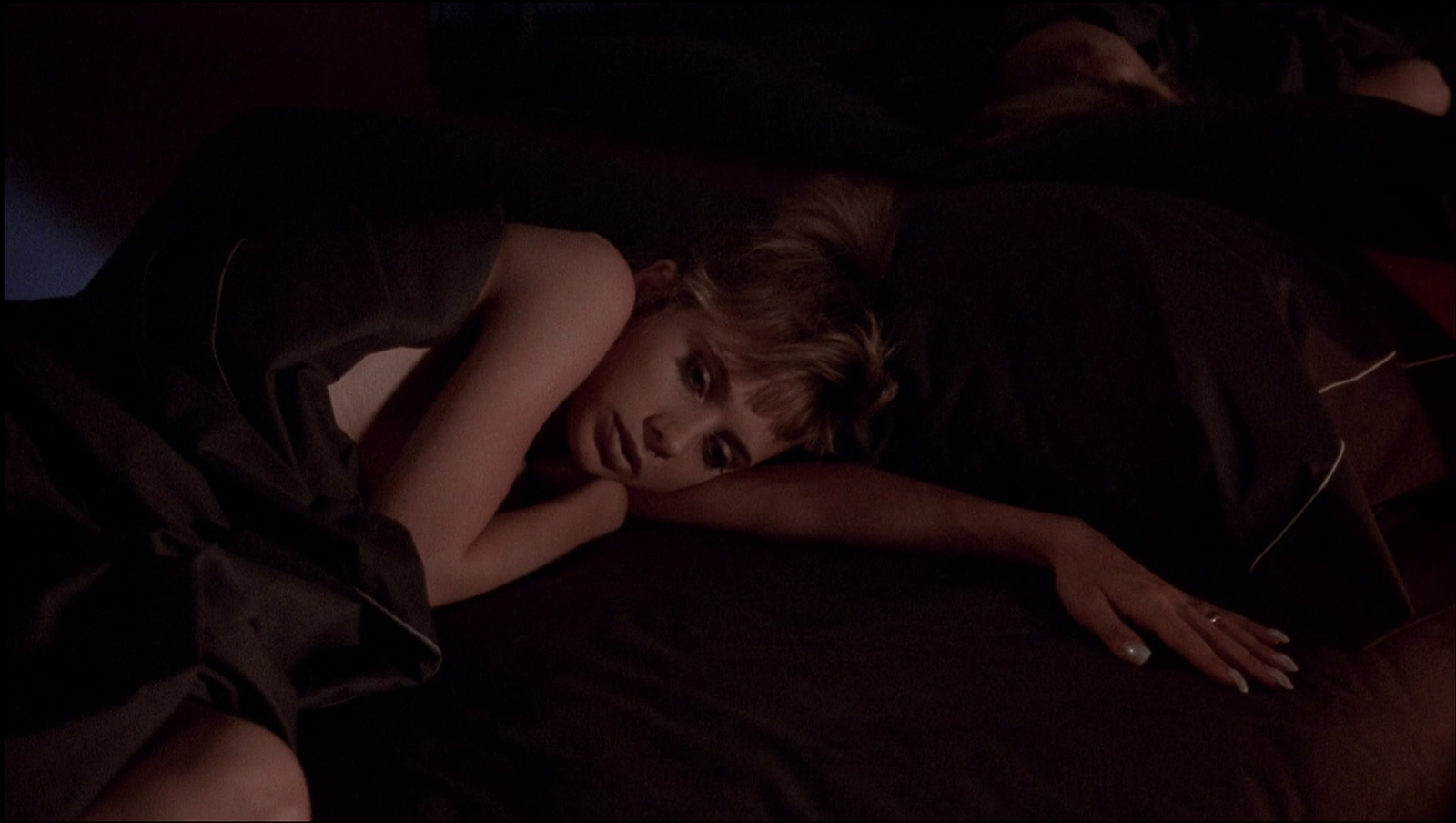 While New York faces a nine-billion-dollar deficit, and some residents have left the city in 2020 due to economic hardship or immovable life events, there is a stark contrast between the fatalism in the various think pieces about New York's urban decline and day-to-day life and energy of the city. It's a vicious cycle of reading a new editorial about homelessness and drug use, reading online comments, and then fielding nihilist complaints from older relatives or millennial yuppies. The nightmare depicted in media, and affirmed by the affluent class based on feedback loops, is one that is congruent to Paul Hackett's, Snake Plissken's from ESCAPE FROM NEW YORK, or any other white, male protagonist of the 1980s.
While longtime residents have been socialized to thrive in a dense, diverse metropolis, it's a place to be victimized to those on the outside. New York is struggling with a bleak financial picture, but there is also a new zeitgeist and renewal, as there has been for decades. An exodus of transactional, shallow careerists can make way for longtime residents to take advantage of lower rents and reinvigorate the city with new, communal energy. New York is in the midst of transition and self-discovery, but it is light-years away from the decaying ghost town that dominates news outlet coverage and the obsessions of naysaying on-lookers. What AFTER HOURS tapped into 35 years ago this October is a continuing fear that the yuppie is under threat from the outside, by either diversity, crime, and/or other forces they can't control. It drives the moral code of Paul's descent and eventual return to his same-old corporate life: stay within the insulation of your bubble, for there is unrelenting peril and uncertainty in New York City. I think us New Yorkers would disagree with you.