It was always going to be a hard sell to have someone other than Michael Bay helm a Bad Boys entry. More than any other film in his oeuvre, it best articulates his relentless sociopathy. And I mean that as a compliment. BAD BOYS is a wild, slick, Miami-infused action caper, a transgressive buddy cop film that played with the simple notion of making its leading lawmen as indictable as any one of the film's criminals. BAD BOYS II was in a league entirely its own: a putridly sadistic film that gave a uniquely grounded justification to Bay's expert high-octane viscera. You see, Bay always made extreme cinema, so the only way to complement his style would be to give us extreme characters and extreme plot. To have Will Smith and Martin Lawrence return to their characters two decades down the line with BAD BOYS FOR LIFE, one had to ask themselves a pressing question: how do you make a good Bad Boys film without Michael Bay?
Enter Adil El Arbi and Bilall Fallah, a director duo you've likely never heard of (I hadn't) tasked with the seemingly impossible. But somehow, beyond all odds, these guys pulled it off. Perhaps this is a testament to giving young, budding filmmakers a shot at a property near and dear to their hearts, but whatever the case may be, I have to commend Arbi and Fallah for not only perfectly emulating Bay's visual chutzpah, but cleverly modernizing these highly problematic leading men for the 2020s. Sure, it might not be as dizzyingly absurd as what Bay has been doing on 6 UNDERGROUND, but it's a hell of a lot better. If BAD BOYS FOR LIFE were a Michael Bay film, it would be his best since PAIN & GAIN, possibly even his best since BAD BOYS II.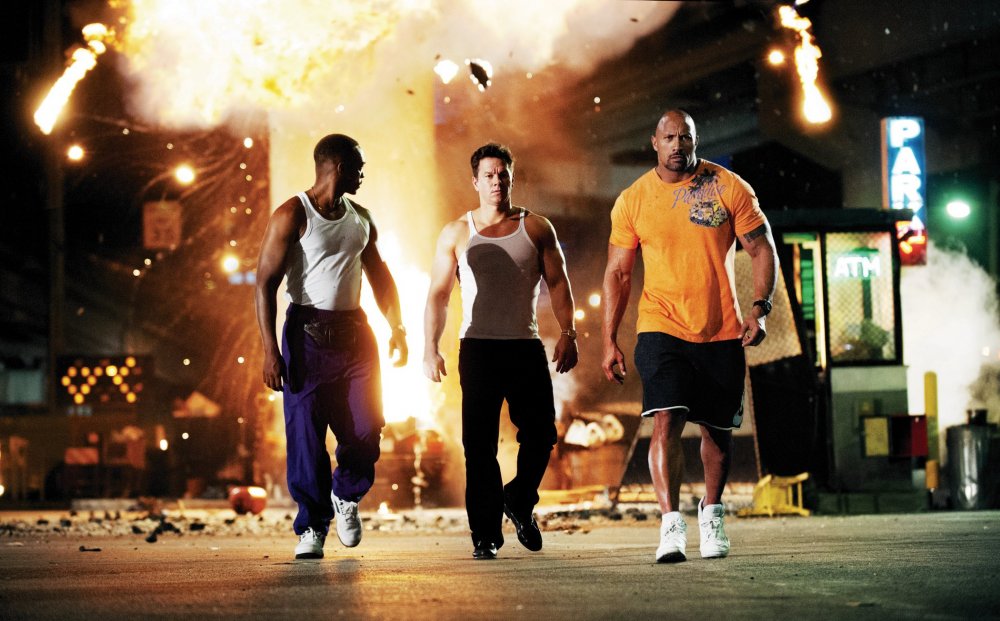 High praise
BAD BOYS FOR LIFE is a telenovela. You heard that right, Arbi and Fallah flex hard with this sequel, diving deep into the absurd with a plot so preposterous that I refuse to spoil it, a twisting yarn that somehow comes full circle into being a work of madcap genius. Will Smith and Martin Lawrence, now older but no less charismatic, have drifted apart in their enthusiasm for thrill-seeking police work. Smith is as psychopathic as ever—a bloodlust cop with little interest in R&R. Lawrence is a grandpa desperate to settle down. After a failed assassination attempt pushes the two even further apart, they have to reconcile with their murderous past in order to move into… well… a murderous future. If the Bible proclaims that "thou shalt not kill," BAD BOYS FOR LIFE is two cops doing everything to bypass these regulations.
It's a brilliant subversion of the previous films' ethos, both of which insisted on brutally banal "shoot the bad guy" rhetoric. Here, Arbi and Fallah are wrestling with police militarization, legal bureaucracy, and abuse of power. It's satire so dark and sickly that you can barely even process it. Smith is a legitimate psychopath, a black Robocop completely defiant to the rules of the legal system, cynically opposed to the young, diverse recruits (perfectly named A.M.M.O.) who are here to help him on his mission. He bashes in DJ Khaled's hand for information, disobeys every order given to him, and buys a ticket to Mexico to stare the devil right in the eyes. It's as much a film about the power hungry folly of a pistol-whipping lawman as it is a buddy cop comedy.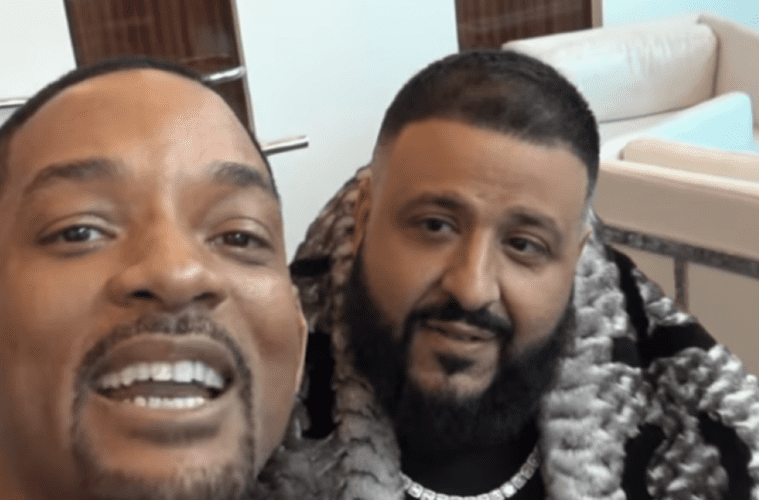 Crazy that our Editor-in-Chief got this photo opp with Will Smith! 
The fact that Arbi and Fallah are able to process both the charms of these two leading men and criticize their radioactively toxic behavior is a feat in and of itself. The added accomplishment of dolling the whole project up so as to perfectly mimic old school Bay movies is a brilliant double whammy. From the iconic circular dolly move to the low-angle shot of the Miami airport sign, BAD BOYS FOR LIFE is forever in debt to the madman who launched this franchise, but clever enough to stand on its own as a film that pointedly indicts its protagonists for their reckless actions and collateral damage. Of course most people will still see this as a hilariously over-the-top action film, but the fact that there's something under the hood of this Floridian Lamborghini is what makes its engine rev so proudly. I never thought I'd say this, but BAD BOYS FOR LIFE is great!