Bandcamp Picks of the Week, as large and in charge as ever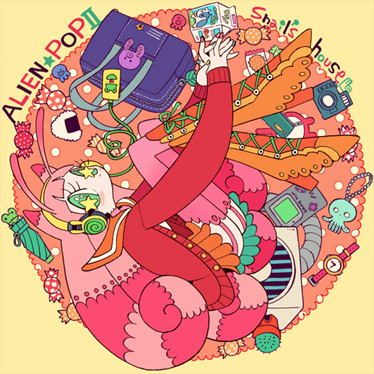 Snail's House – エイリアン☆ポップ II
Genre: Electrofunk, Future Bass
Favorite Tracks: "Cosmo Funk," "Starry Pop"
The dizzying future bass electrofunk workout that is Snail's House's エイリアン☆ポップ II, or ALIEN ☆ POP II, is jet-propelled by some concoction of neon, Mountain Dew: Code Red, pixie sticks, and cocaine. It's like if Daft Punk dared to explore the realms of 8-Bit, K-Pop, and Big Freedia. Or maybe it's like if Mark Ronson produced a manga soundtrack while doing poppers. Or even like if one of those videos of people doing DDR at insanely high levels became sentient, got hopped up on Red Bull Vodkas, and in one drunken haze tried to make an album for Mad Decent. And while all of those descriptors were as fun to think about and write as this EP is to listen to, they still don't quite capture what a joyous, furious dash to the finish line it really is. Perhaps the song names speak for themselves: "Cosmo Funk," 'nuff said. "Planet Girl," admittedly the vaguest of the titles, and yet truly a kind of spiralling superhero outer space riff. "Starry Pop," again, 'nuff said. And "Candy Spaceship"—I think you understand what we're dealing with here. Fans of Snail's House will be well-versed in this type of insanity, but for those intrigued by what's been pitched, this four-track EP is a great introduction. Give it a listen here.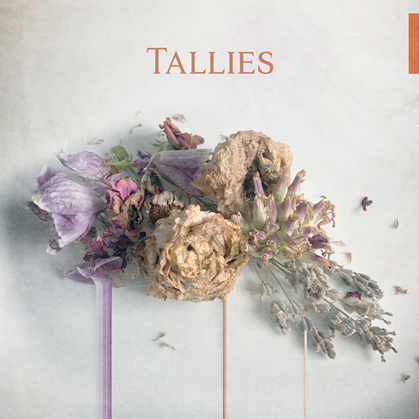 Tallies – S/T
Genre: Dream Pop
Favorite Tracks: "Midnight," "Not So Proud," "Trains and Snow," "Giving Up," "Easy Enough"
What the fuck is in the water up there?
Like, genuine question: What's going on in Canada? At the end of last year, in the recurring piece your browser is currently on, I highlighted the heavy '90s-indebted whir of Ellis' debut THE FUZZ. Last summer, Basement Revolver released a bodying collection of poppy shoegaze on HEAVY EYES, The Crystal Eyes' spaced-out psychedelia has become probably one inevitable album away from boiling over into the mainstream, and Alvvays' legacy, even two albums in, has become the stuff of legend.
So it's with no surprise that simply mentioning that Tallies is a band is from Toronto, and that they have deep sonic ties to that of The Sundays or Cocteau Twins, would push them into the front of that growing scene. And yet it is surprising that Tallies self-titled debut is perhaps the most fully realized record we've seen from the Canadian dream pop movement yet, an album containing nothing but singles, each lush, detailed, and altogether emotionally overwhelming in the best ways possible. That comparison to the Sundays rides high on tracks like "Midnight" and "Giving Up," where an acoustic guitar is filling out some already killer hooks worthy of pastoral English hills, but there are moments where Tallies regularly seem to channel sonic cues that many of their contemporaries are still trying to master, like that slow guitar build at the open of "Rocks" that WIld Nothing have been chasing for years, or the melancholy twee on "Not So Proud" that Cults have been trying to return to since "Go Outside." The feel-good magic of it all seems effortless, and yet these songs are not gimmes; we've seen dozens of nu-gaze and dream pop acts offer something with less pop, less zeal, less competency, less emotion, and less fun, dozens of times this decade—plenty have tried to capture the curiousness, heartbreak, and joy that closer "Easy Enough" exudes, and most have failed. Much like Hatchie's excellent SUGAR & SPICE EP from last year, when the multitudes of a postmodern genre are being explored simultaneously, be it emotionally or technically, it's a thing to behold, and Tallies come out of nowhere to stick the landing. Please experience all of TALLIES highs and lows and give it a listen on Bandcamp.