It's our Bandcamp Picks of the Week, featuring Felicia Douglass's spinning lo fi pop gem STRESS IS FREE, and coded oxygen's warming, group effort shoegazer NEARLY MIDNIGHT!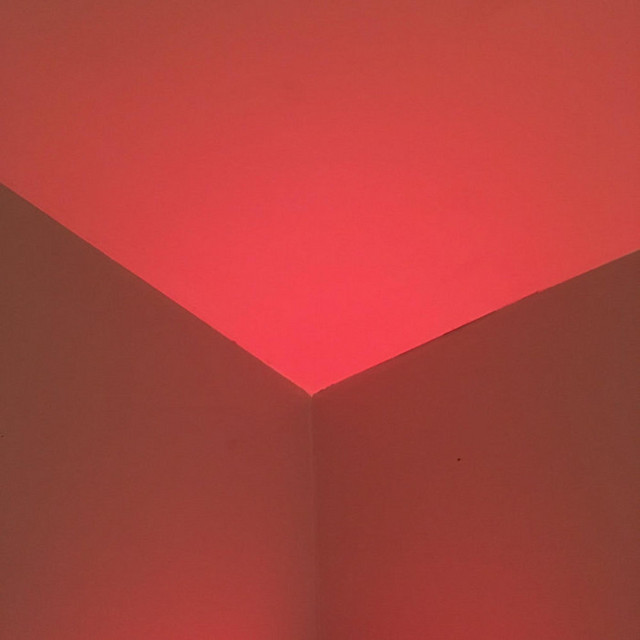 Felicia Douglass – STRESS IS FREE
Genre: Electronic, Lo Fi Pop
Favorite Tracks: "City Desolate," "Fitting Description"
You can thank last week's Bandcamp Pick artist, Wilder Maker, for this goodness—Dirty Projectors' vocalist Felicia Douglass is featured on "A Professional," a gorgeous standout that I highlighted in my review of that band's latest, MALE MODELS. As it happens, Douglass recently released her very own effort, the five-song STRESS IS FREE, and like that aforementioned track, it's proof of her prowess, emotional scope, and grand creative vision.
There are certain "limitations" to this EP, broadly speaking. Because they're all, according to Douglass, "disjointed thoughts from when I was stuck at home over the past few years," they skew toward a similar aesthetic (lo fi, pre-dystopian bedroom R&B) as well as lengths, recording quality, general vibes, etc. But that's not so much a hindrance as an opportunity for Douglass to show her skills in a very specific set of confines. It results in the standout tracks "City Desolate" and "Fitting Description." (Standouts in quality but also because they're technically the two most "traditional" songs here.) The former lets Douglass' vocals take the spotlight amidst the barest of instrumentation—it plays like a minimal '80s pop ballad, with Douglass acting as a rich gem of a presence, both sensual and utterly vulnerable. The latter, meanwhile, flips the script, as Douglass axes the romantic singer-songwriter schtick for an art-pop ballad from the distant future—something she takes to with a confidence and authority that plays nicely with her "softer" tendencies.
The interplay of those two cuts really feel like the crux of the EP. It's not only about showing her range as both performer and writer/producer, but also the ease with which she can assume these "roles." The way they seem to commingle and react to one another feels like a powerful expression of Douglass' subtle genius as both a charismatic storyteller and sonic engineer. But still there's more; with those tracks serving as the "tentpoles," the remaining songs add some wondrous subtext. "You Seem To Understand" is, at 65 seconds, a sonic snapshot. But in those mere moments, Douglass plays around with space while bridging the gap of her two "sides." The same mostly goes for "Evil Consumerism": by adding just a few seconds, and really playing with the tempo and tone, Douglass creates something that pulses with bright red verve, nuanced and complex. Even the EP closer "What If," at just 16 seconds, lends Douglass a final chance to both hypnotize and confront listeners.
These "experiments" may not feel as robust and rewarding as the other two tracks, but they're equally important. It's here that Douglass adds touches that both enhance her core efforts and spin in new ideas and aspirations. It's these sonic asides that lend the detail to the roadmap of Douglass' intentions in her profound musical exploration. But it's the whole EP that confirms the biggest takeaway: Douglass is a dazzling solo talent waiting to be discovered by even more listeners beyond the Dirty Projectors catalog. Listen to it now over on Bandcamp. [Chris Coplan]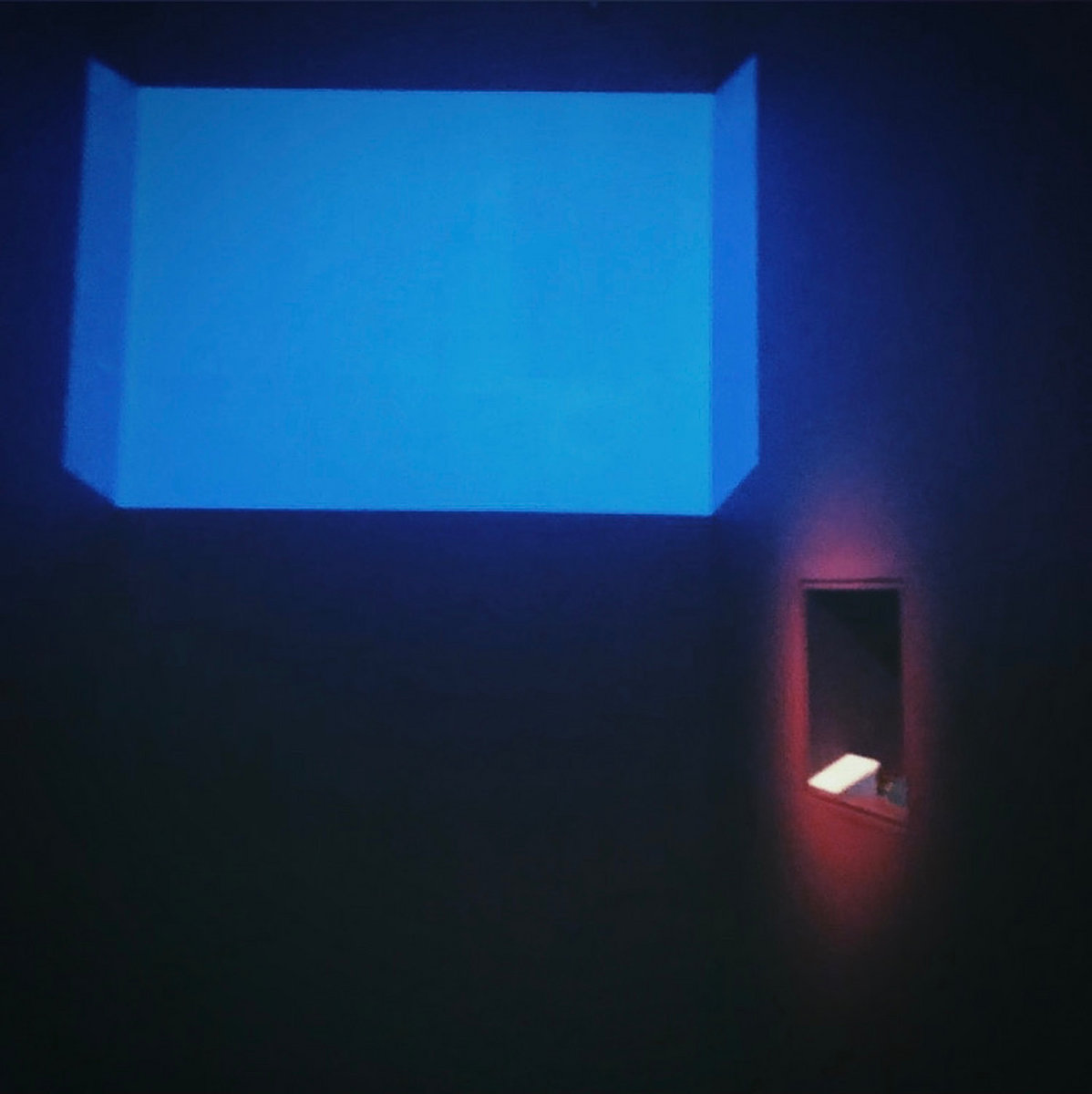 coded oxygen – NEARLY MIDNIGHT
Genre: Lo Fi, Bedroom-gaze
Favorite Tracks: "Takes More Time", "Well Written Words", "No More Light"
For anyone with even a passing interest in modern indie rock, friend's house records is an essential place to keep your eye on. Established in 2021 by the Nevada-born, Portland-based carter c, it exists as much as a label as it does a place for friendship, collaboration and artistic exploration. While each artist on the imprint exist within a broader, similar musical territory—DIY indie rock with a scratchy, lo-fi kick and a penchant for crunchy synths and noisy guitars—each have something unique to bring to the table: for Charlie Banyard, it's his obsession with shoegaze guitars and ethereal electronics. As coded oxygen, he not only aims to conjure distorted, dreamy bliss but also approachable indie rock. NEARLY MIDNIGHT walks the tightrope between friend's house style lo fi rock and Banyard's singular ambient shoegaze. The resulting 10 tracks are some of the best material to come from the label yet. Drenched in neon synths and jangly guitars, NEARLY MIDNIGHT manages to be as plainly fun as it is absolutely enrapturing.
With a few friend's house labelmates helping out, NEARLY MIDNIGHT is still deeply intertwined with the label's sound, and even without all the shoegaze histrionics, these make for some hard-hitting indie rock tunes. "Takes More Time" enlists fellow London musician Jackie Ward for vocal harmonies and songwriting. Gustavo Nome's lovely sensitivity informs "Backpedal," its shimmering keyboards and minimal guitar leaving space for some of Banyard's most heart-wrenching lyrics about loneliness, dependency, and loss. The most surprising feature arrives via bright, little stars, whose mix of screamo and lo fi pop on May's OUR BODIES WERE SPRAWLED OUT ON THE FLOOR is incorporated onto "Stomp Rockets," with cold, grungy guitars and a lurching tempo to keep the tension high. NEARLY MIDNIGHT does an impeccable job at marrying the influence of his peers with Banyard's more individualistic characteristics.
When Banyard's got full rein over his music, the results are even more staggering—though NEARLY MIDNIGHT's sound is undeniably odd, once you're acclimated to it and understand what he's going for, it's hard not to love how expressive and meaningful his songs become. Repeat listens occasionally reveal some rough spots that noisy mixes can hide the first time through—"Getting Older" and "No More Light"s vocal performances are noticeably scratchy when Banyard steps into his higher range—but there's a playfulness and curiosity in how he handles the balladry of "Only," with burbling synths and quaint acoustic guitar, and how he explores quiet-loud-quiet dynamic contrasts a la '90's alt-rock on "Well Written Words." His use of bitcrushed digital drums over the course of the record is not only a necessary part of his compositional process, but a way for the songs to remind you of the intimate environment Banyard created the record in. Banyard's still settling into his identity as an artist, but there's a clear vision to the emotion that radiates NEARLY MIDNIGHT. Watching him explore different ways of getting those feelings across as he's still refining the edges of his music is a precious, priceless thing.
Banyard and the rest of friend's house have found something incredibly special within their indie scene: each artist's music pierces the heart, cutting through all the guitar noise and microphone hiss. It lets every feeling press on your soul until you're completely in tune with the emotions they're singing about. Bolstered by the intensity of shoegaze production, NEARLY MIDNIGHT adds an extra level of potency to everything Banyard sings of, every self-doubt and worry about the future and memories of a long faded relationship so vivid that you can't help but get swept away by it all. It's the kind of album whose feelings are easily relatable yet delivered so singularly that no other album could speak of them in the same ways. NEARLY MIDNIGHT is like nothing else you'll come across in the underground rock scene, and all ten of its heartfelt tracks are available right now on coded oxygen's Bandcamp. [Lurien Zitterkopf]