Bandcamp Picks of the Week is back and better than ever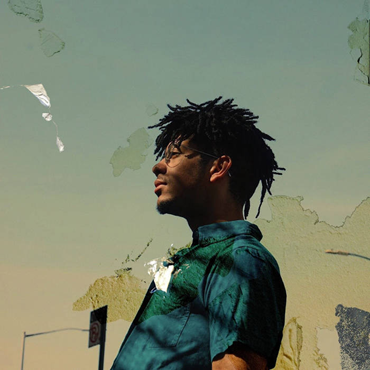 Chukwu – PROCESS
Genre: Jazz Rap
Favorite Tracks: "Bloom," "Can't Fold," "Goon"
Not since last year's Avondale Bowling Club release have I felt so unexpectedly floored by a hip hop release. I know nearly nothing about where Chukwu comes from, nor do I know much about his production collaborators and labelmates Coldman or Acidhead, but I do know that the production on PROCESS ranks among some of my favorite cloud and jazz rap of this year, a mixture of samples (mostly field recordings of Igbo folk music), drum machines, and vibey synths that collide into something that in its highest moments channels the spiritual hunger of something like Jay Electronica's exceptional ACT I: ETERNAL SUNSHINE (THE PLEDGE). The mysterious "Caravan"-esque squeal of the clarinet that opens "Bloom" tells you all you need to know about the ruminating mystery that lingers across all seven of PROCESS' songs, and that kind of dark, elusive production works to make the rhymes feel sinister and meticulous. Chukwu's delivery is focused and cuttingly precise, his words landing like MF Doom and with just as much thoughtful cleverness. His precision is on full display on "Goon," the hollow drums and vocal sample backing Chukwu's thousand-yard stare and solemn mile-a-minute delivery. At only 21 minutes I can't honestly express how much I wish Chukwu's debut was longer but, as is the sentiment that endures here, I suppose I'll just have to trust the PROCESS. Give it a listen over on Bandcamp.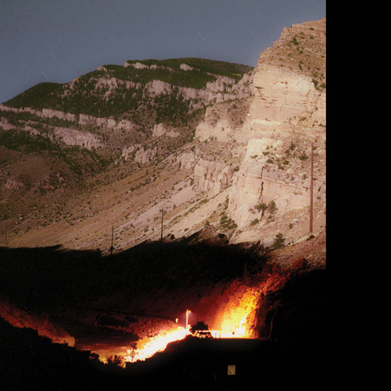 Pro Teens – TWOS
Genre: Indie Rock
Favorite Tracks: "Anybody's Baby," "Mona 2," "Lovesick"
Decade lists are coming out—I'm sure I don't need to tell you that (we, here at Merry-Go-Round, are similarly hard at work on our own). And while plenty of artists have gone mostly overlooked in the grand scheme of the decade, I have to admit that I am at least the slightest bit shocked that King Krule has been overlooked; while THE OOZ never quite ended up being my brand of vodka, 6 FEET BENEATH THE MOON has aged really well, and both records received at their respective times a fair amount of critical success.
All of this is, of course, totally unrelated, just an anecdote for which to say that I find Pro Teen's lead singer Andrew Phipps' husky and familiar baritone to be pretty similar to Archy Ivan Marshall's (a point of fact that I'm sure is brought up to him regularly). Still, Pro Teen's delightful sophomore effort (and first ballot album cover of 2019 nominee) TWOS is one of the year's underlooked indie rock gems. Filled with 1950s rock by way of listless, 100-degree-heat-inspired laid-back grooves, the Phoenix, AZ stalwarts double down on those breezy, soulful rhythms with their most polished work to date. The piano melody tinkering on "Lovesick" and the chorus of voices that give a surprising, rousing-yet-quaint conclusion to standout "Mona 2" are far more deliberate sounding and mature than the charmingly ramshackled lo-fi qualities that (rightfully so) made the band's debut LP ACCIDENTALLY such a hit in the AZ music scene back in 2016, but there's plenty of loose, echoing guitar and vibey jamming to keep their mesmerizing hold on those that appreciate their older material. The group's most straightforward work appears on TWOS, and toe-tappers like "Anybody's Baby" and "I Don't Have The Body," and even the quick, fuzzy, uptempo rocker "I Don't Think It's Time" each have poppy choruses and retro rock twinges that will instantly stick with you. TWOS is as good a place as any to jump into the Pro Teens discography, give it a listen on Bandcamp.