We're here to tell you what's hot and what's not on this week's music roundup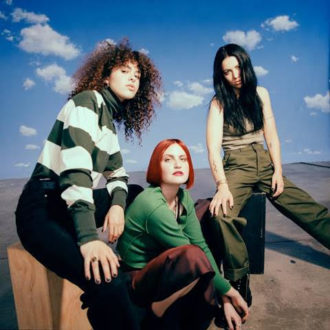 MUNA – SAVES THE WORLD
Genre: Alt-Pop
Favorite Songs: "Who," "Pink Light," "Hands Off," "Memento"
Even though Urban Outfitters has been profiting from nostalgia for a while, there are plenty of wonderful parts of the '90s that are resurfacing these days; if fashion trends like the return to Doc Martens and scrunchies do come back to life every 20-30 years, then it's safe to say that music is not immune to such a cycle. MUNA's sophomore release, SAVES THE WORLD, feels like the modern incarnation of '90s soundtracks, hitting you in the feels the same way Paula Cole's "I Don't Want to Wait" did on a Wednesday evening on DAWSON'S CREEK 20 years ago. MUNA open with an equally innocent track, "Grow." Softer than the rest of the album, pairing lofty but unaltered vocals and gentle but motivated piano melodies to perfectly encapsulate what the band wanted this new album to represent: growth and rebuilding. This short and sweet prelude gives way to a much more complex album. With a grungy attitude and flaring synthesizers crashing into electropop and vocal distortions, a more sophisticated sound emerges.
Compared to their debut album, ABOUT U, MUNA has evolved to sound more grounded in the pop featured on SAVES THE WORLD, in part because they take a closer look at the darker aspects of their lives: heartbreak, addiction, loneliness. Though they originally were hestitant to be labeled a queer girl band, the trio have made a point to make room for younger people to feel represented and safe, allowing them, in turn, to be vulnerable too (and not shy away from making Marxist philosphy comments). Not every band's sophomore album sounds as tight and harmonious; each element reflects how much they have relied on each other but also how vulnerable they allow themselves to be together. At no point do the guitars overshadow the vocals, or the synth drown out the drums—it's impeccably mixed. Many of the songs have underlying rom-com worthiness but "Who" takes the cake as a heartbreaking ballad written for a rainy windowpane scene. MUNA craftily combined high-energy pop ("Pink Light", "Stayaway") with slower tracks ("Memento", "Taken") to explore a full range of emotions without the mind-numbing repetitiveness. The theme, woven lightly throughout, encourages self-reflection and growth, to be your better self, to save yourself, as that, according to MUNA, is how you save the world, one person at a time. The cheesy, feel good title aside, MUNA's parting gift, "It's Gonna Be Okay, Baby," is an ode to growing up, the angst, the wanting to try new things, the learning how far to push the envelope, the mistakes you learn along the way. It's a collection of painful moments that your survive, and grow from. And that's where they leave you, because it really is gonna be okay no matter what comes next. [Liliane Neubecker]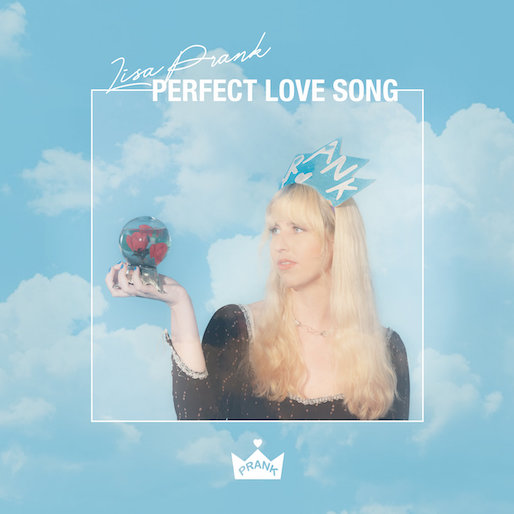 Lisa Prank – PERFECT LOVE SONG
Genre: Pop Punk
Favorite Songs: "Rodeo," Need Too Much," "Truth About You"
During last week's review/thrashing of the new blink-182 album, I mentioned the recent ground-swell of pop-punk that has brought back the genre's rawness and distorted edge that blink lacked on the last two albums. Lisa Prank, the one-women band solely consisting of Robin Edwards, is a notable member of said movement, and captures blissful euphoria and distraught heartbreak, often in the same song. Edwards' writing may not cover a wide scope of topics, but she mines that one topic for all its worth, and the result is an authentically adolescent but introspective sophomore record about love. It's the musical personification of the hopeless romantic having to deal with reality in the form of messy relationships they futilely try to fix. "Brighton Blvd" is a tragic story of a wild, passionate relationship fizzling out with time, "Need too Much" captures the anxiety-ridden guilt over feeling too needy, and "Truth About You" is a righteous screed against her ex gaslighting her into thinking she was crazy for not trusting him.
The most noticeable musical development on her sophomore record is the use of real drums over programmed percussion, which is a welcome upgrade given how distracting it was on her debut. The refusal to be fully organic is still a problem given some added synth effects on "Work Hard," 'Brighton Blvd.," and "Next Girl," although the instrumentation as a whole is still a lo-fidelity fireball that matches the lyrical sentiment. The larger problem is still Edwards herself; her voice is too fragile and wispy to convey much anger or fury, and there's just nothing visceral or intense in her delivery to support the distorted blasts of guitar. The harmonies and background vocals on "Truth About You" help create the most gripping performance, because otherwise the vocals don't hook you in and feel disconnected from everything going on around them. Regardless of my preference for a more raw delivery, PERFECT LOVE SONG is still a well-written and largely well-performed pop punk album with a lot of lyrical personality that would be pushed into greatness by having move more vocal or musical personality. [Blake Michelle]
DaBaby – KIRK
Genre: West Coast Hip Hop
Favorite Tracks: "XXL," "Raw Shit (featuring Migos)," "BOP"
As we wind down the final few months of 2019, the prevailing sentiment for most of the world has been: "get this fucking year out of my face." From the instability of our government to the ludicrous storming of Area 51 and everything in between, it has been a strange year to say the least. But there is someone out there who as 2019 winds down will be savoring enjoying it, and that man goes by the name Jonathon Kirk, also known as DaBaby. Capping off an amazing run through 2019 by putting out serious work, including a top 10 single on the Billboard charts, and a couple features on high profile singles (including his terrific verses on the "Panini" remix and the dreamville track "Under the Sun"). His entire body of work in 2019 has ranged from good to astounding, and he's become one of the best coming-out party rappers we've had in awhile, bringing the same aggressive and assertive energy to everything he's touched.
His second release of 2019 after BABY ON BABY back in March, KIRK is his most complete album to date. From the very first second DaBaby goes for it, rapping his ass off like only he knows how to. "INTRO" pulls back the curtains, showing us what's been going on with him personally this year, tying up a lot of the loose information about his personal life, including the loss of his father (for which the album is named) earlier this year. A song like this has a chance to come off too preachy, but his insane charisma elevates the entire track. He's straight to the point and doesn't mince words—DaBaby says what he says and says it with his chest. That type of energy is what made millions fall in love with him and made "Suge" one of the most popular songs of 2019. He never lets up, and KIRK's hard-hitting lines are met with a flow that reaches breakneck speeds. This time around he isn't afraid to take that energy and make it more personal. There are more straightforward and emotional lines—on "GOSPEL," especially, he drops "I lost my daddy the same week that they lost Nipsey / Ain't got no love left in my heart left, my shit be empty." In lesser hands that track would sound generic, perhaps even a disgusting exploitation of the deaths of Nipsey and a family member. But DaBaby elevates the line and makes you feel the emptiness he must have been feeling during that time. The loss of his father is definitely a throughline on Kirk. Showing a more vulnerable and weathered self at time only adds to his charm.
Most of these songs are an absolute riot, and he might be one of the funniest rappers when he gets going, delivering quick one-liners that are true knockouts. From lines like, "I done dropped dick in her friend, I'm like 'my bad sis,'" on "THERE HE GO," to "I'm takin' they hoes, Forces, Adidas pants and a tee, n**** / They like how? That don't even match," on "OFF THE RIP." The best parts of KIRK, though, remain when DaBaby just cuts loose and just raps. On "OFF THE RIP," he opens with, "Straight off the rip you know I'm not waiting for the drop" before the beat even has a chance to settle. His superstar personality is allowed to shine track-to-track, and the 35 minutes are cut tight, with his resulting flow being maybe the smoothest in the rap game right now. When an artist who has a colossal hit is quick to release the follow-up project, there is always the fear of over-saturation on that project, trying to seize the moment by doing too much, but DaBaby doesn't have that problem here. The album is perfectly refined while also feeling organic. Most of the songs are around the two-minute mark, which is about the perfect time for showcasing his talents. Even with some big features on the album such as the Migos, Chance the Rapper, Gucci Mane, and Lil Baby, among others, DaBaby is always the star of every track. In an era of drugged-down rap music he turns himself all the way up. "I needed something with some bop in it," he raps on "BOP," the most popular song off the album to this point. "BOP" exemplifies everything that makes him one of the biggest risers in music this year. Where BABY ON BABY blasted DaBaby into superstardom, KIRK completely establishes him as one of the best rappers in the game. [Mohammed Ashton Kader]