Bandcamp Picks of the Week is back and better than ever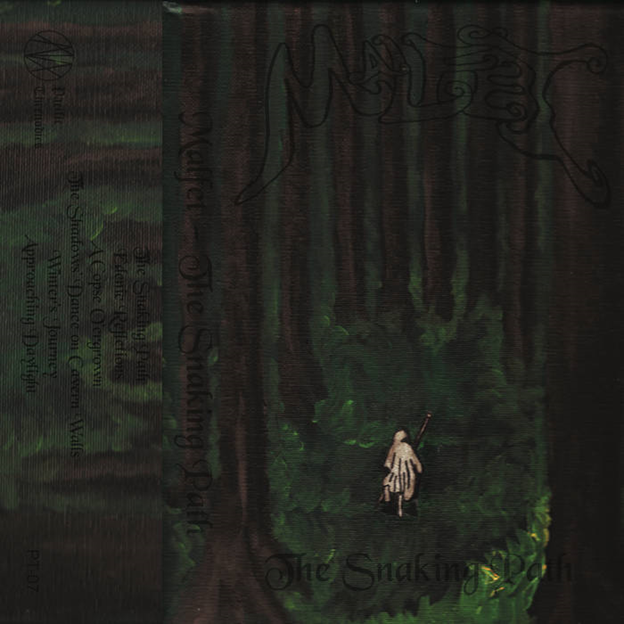 Malfet – THE SNAKING PATH
Genre: Dungeon Synth, Dark Ambient
Favorite Tracks: "Edenic Reflections," "A Copse O'ergrown," "The Shadows' Dance on Cavern Walls"
I have never seen deceptive genre tags like these before; do not go into this expecting the "black metal," "death metal," and "industrial" that Bandcamp promises. THE SNAKING PATH instead combines the dorky love of fantasy that underlies a lot of metal (Malfet is a play on a nickname of Sir Lancelot) while having the same effect and goal as one of those ambient nature recording CDs. It's meant to serve as a soundtrack or mood piece that simulates exploring a stereotypically fantasy world, and while the instrumentation is mostly what you'd expect, Malfet surrounds them with the immersive sounds of running water, frigid winds, and birds chirping and throws in the occasional stomping percussion to add just enough tension and danger. It's hard to call out individual songs because the whole is more important than the parts, though "The Shadows' Dance on Cavern Walls" is the most compositionally developed of the bunch, but the end result is nothing short of breathtaking, the kind of lush, immersive experience that transforms the synthetic into the organic and the fantasy-hating cretin writing this into a fan. If you're a dork who wants to be transported to an unknown world of magic and knights, romance and danger, chivalry and epic journeys, check out THE SNAKING PATH here. [Blake Michelle]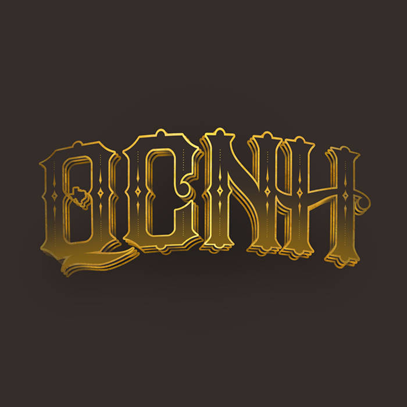 Quaker City Night Hawks – QCNH
Genre: Southern Rock
Favorite Tracks: "Suit in the Back," "Colorado," "Elijah Ramsey," "Grackle King"
What do you do when you're wandering around your local liquor store in need of a nice bottle of wine for a party? You likely don't know shit about wine, and while you could easily ask a clerk what's good, who is going to do that? You instead go one of two routes. The first, and often the more surefire way to get something quote-unquote "decent," would be to spend top dollar. But if you're reading this, I'm gonna guess you, like me, are poor. And so you opt for option two: What has the best label.
That same decision-making principle applies for buying records too; we've all bought records thrift shopping for no reason other than that they look like they'd be wild. But as our relationship with album artwork changes in the digital era, the same can be said about band names, especially since many people interact and reckon with a band's name via social media far before they know what genre they are, let alone see an album cover. Case in point: the Quaker City Night Hawks, whose Mark Twain-inspired name was generously dropped in this site's interview with Vandoliers frontperson Joshua Fleming and was simply too interesting not to press play on.
I'm here to say: The Quaker City Night Hawks live up to their absorbing name. Part southern boogie, part soulful hard rock, part cosmic jam band, the Fort Worth band have spent nearly a decade now blurring the line between modern, more celestial alt-country and mainstream southern rock in the vein of ZZ Top and .38 Special. Their latest, QCNH, is a tad more polished than 2016's EL ASTRONAUTA and all the better for it, a singles-collection sound that effectively delivers 10 standalone tracks, each with their own unique style of southern punch.
"Better in the Morning" is an excellent lead-in, a lumbering yet spirited opener that uses flourishes of organ and backing vocals to build out an ultimately simple song. While much of the record takes a rootsier approach behind David Matsler's lead vocals, on "Suit in the Back" Sam Anderson's smooth R&B voice takes charge, bringing us a scuzzy sexpot of a track that would've made The Eagles proud. Similarly "Pay To Play" absolutely glides, Anderson's oily voice soulful and painstricken as the ballad stomps on. Matsler takes lead on the fuzzy trip "Colorado," one of the album's highlights, as well as "Elija Ramsey," which opens on an acoustic Rolling Stones riff but uses cymbals and Eastern tones to offer a well-placed five-minute psychedelic detour in the middle of the record. Throw in some ruckus Metallica grime ("Hunter's Moon"), Jerry Garcia guitar soloing ("Grackle King) and a speedy, punk send-off ("Freedom"), every song on QCNH is its own kind of unique and rightfully singular entity, a detailed exploration track-by-track of what being a Southern rock band can sound like in 2019. Give QCNH a listen over on Lightning Records Bandcamp. [CJ Simonson]