It's out Bandcamp Picks of the Week, featuring the skittering work of Eli Keszler and the calming folk of Maple Glider!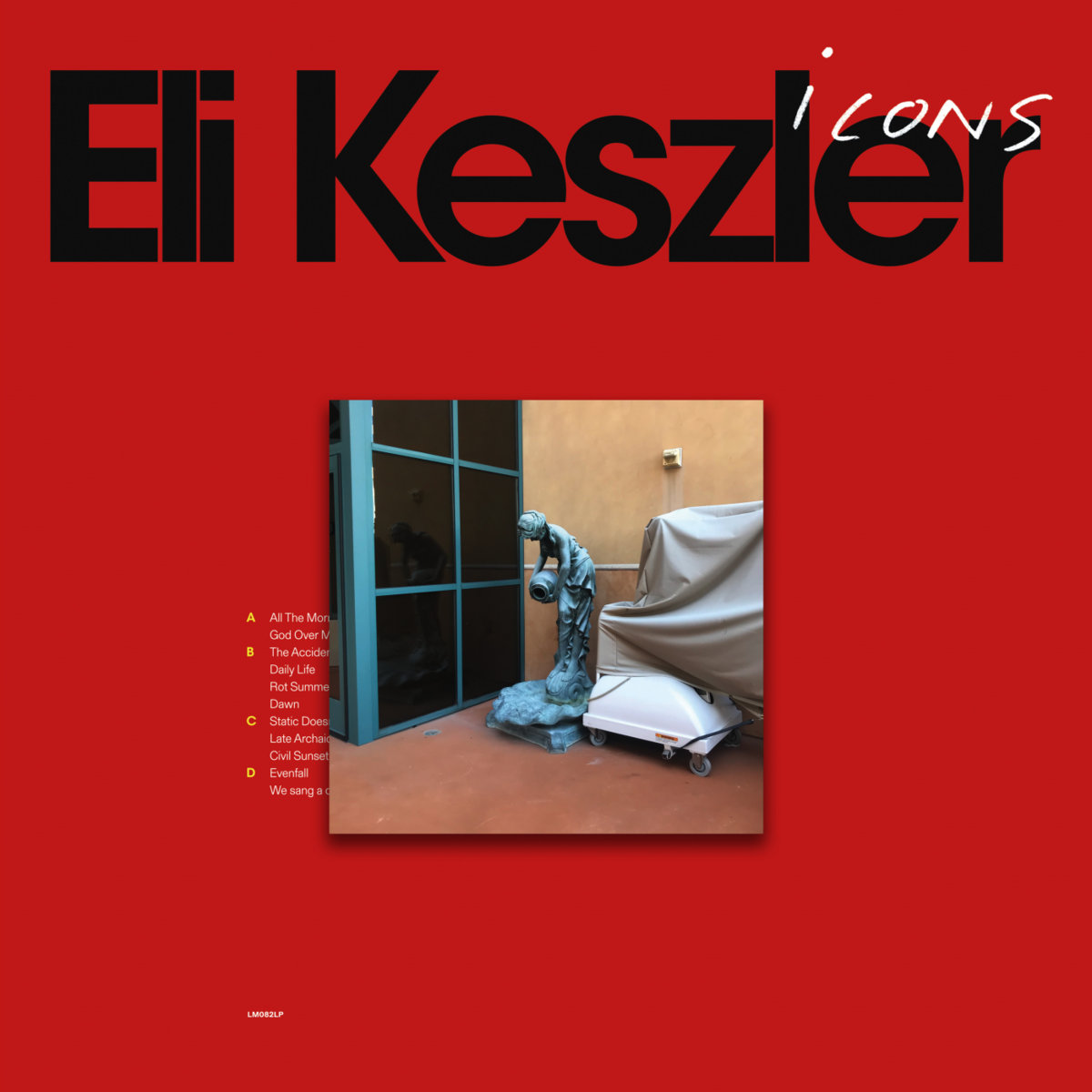 Eli Keszler – ICONS
Genre: Experimental, Avant-garde Percussion
Favorite Tracks: "All The Mornings In The World," "The Accident," "God Over Money," "Evenfall"
Eli Keszler has attained the closest thing an avant-garde percussionist can find to rock stardom. The New York drummer collaborates with Daniel Lopatin, lays down beats for Safdie Brothers films, and dates the host of a controversial leftist podcast. For someone making noise (literally) in a subset of experimental music that has a reasonably miniscule following, Keszler is living the high life. When cities worldwide shut down for COVID, Keszler found inspiration in New York's eerie streets and darkened storefronts. Embracing melodies where technical rhythms once reigned supreme, Keszler's latest, ICONS, is his most challenging-but-brawny release to date. It's just about the closest thing someone has made to ambient music using a drum kit.
On Keszler's prior work, harmonic instruments and electronics felt like an afterthought while crotales, snares, and hi-hats asserted their dominance. Darting around the kit with olympian agility, those records managed to be full in spite of their relatively paltry instrumental palettes. With ICONS, Keszler allows the music room to breathe, and shifting synthesizer chords frame sparse grooves that interpolate jazz, drum and bass, and jungle. Where Keszler's early endeavours eschewed genre altogether, ICONS' greatest strength is its ability to non-monogamously flirt with a myriad of influences and musical traditions. On "The Accident," lush electric pianos recall the sound of a metropolitan drizzle. "Evenfall"'s dreary FM drones overtake the pitter-patter of Keszler's brushes, playing like an isolated track from a long-lost KID A outtake. Meanwhile, "All The Mornings In The World" is downright pretty, with its chiming bells, otherworldly found sounds, and post-rock-ish pianos. ICONS embraces minimalism, but it's still Keszler's most fleshed-out work to date. "I think I've always thought music was pretty violent," Keszler told Self-Titled Magazine, surrounding the release of his 2018 record STADIUM. While this work drew from a bleak, visceral period of human history, it still hints at an artist beginning to embrace temperance. Released via the dancefloor friendly label LuckyMe, ICONS is an album you need to buy on Bandcamp. [Ted Davis]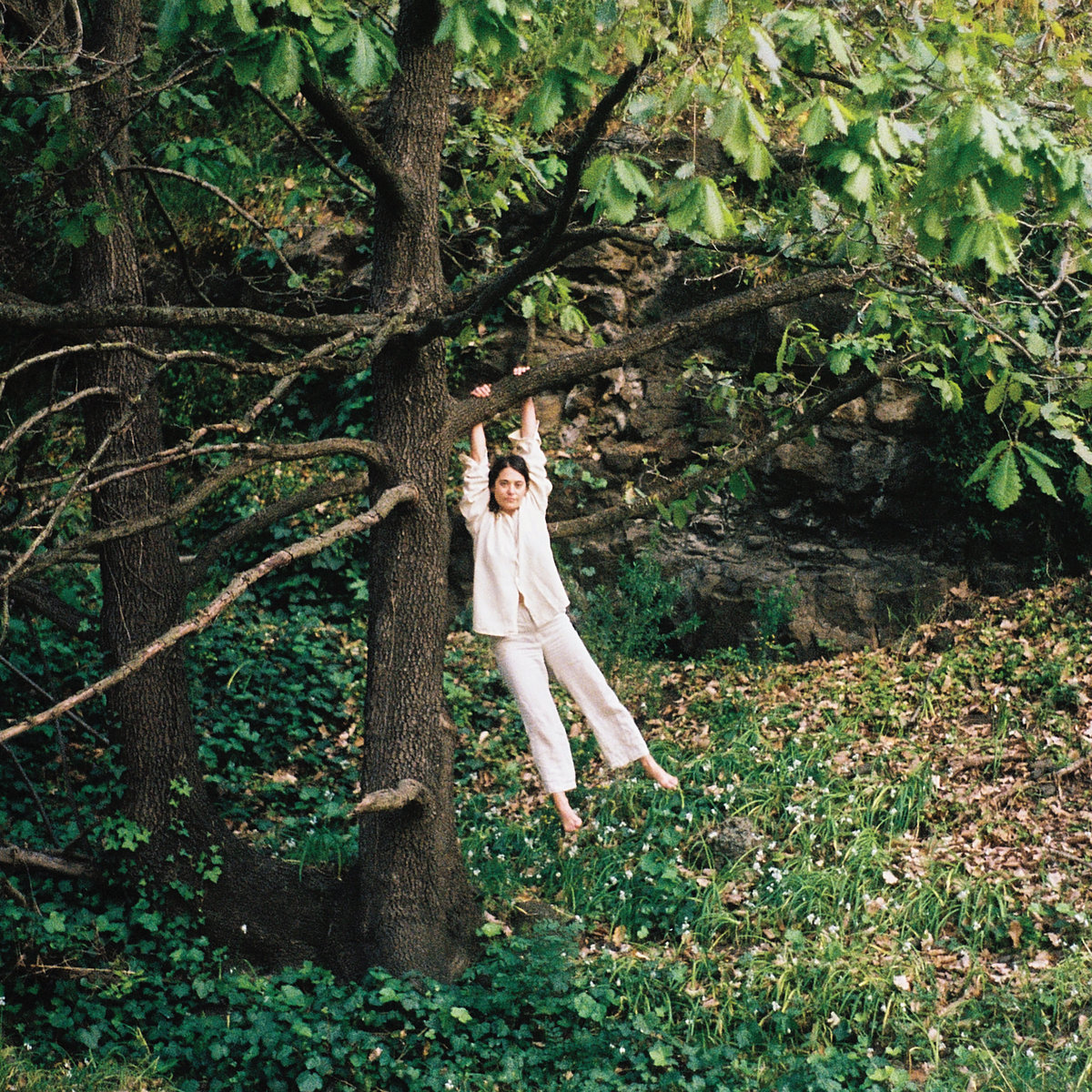 Maple Glider – TO ENJOY IS THE ONLY THING
Genre: Folk, Singer-Songwriter
Favorite Tracks: "Friend," Good Thing," "Baby Tiger"
Tori Zietsch's effervescent coo calmly transfixes and defines Maple Glider's TO ENJOY IS THE ONLY THING. Even behind the listless, quiet production, there is a tired hope that radiates, despite the heaviness of her songs. Filled with whimsical musings and couplets, Zietsch's debut is overrun with beautiful, comforting observations. "But I guess that's how we learn / By setting fire to things that bring us life / Before we've got to watch them burn," Zietsch contemplates on "Good Thing," before profoundly succumbing to her train of thought, singing "And so I'll say goodbye / Because I'd rather kill a good thing / Than wait for it to die." Elsewhere, on "Performer," she confronts her own loneliness with curious confidence, whispering "I keep waiting through the hours of cold / Pressing for the sun to come and find me," and then asking "Must I bring my own torch?" Zietsch's prose is a gift, oscillating between personal darkness and pain, while writing and delivering it in a way that offers a sense of optimism. On the album's best track, "Baby Tigers," a simple, waterfalling acoustic guitar softly beds Zietsch's floating, clouded thoughts, concluding confidently that "I'll come back to me soon." TO ENJOY IS THE ONLY THING ends up feeling like a singular reckoning with one's inner monologue. To ask if you can get back to yourself soon, or if you're prepared to bring your own torch to confront the dark? That's a wonderful thing to question. You can listen to Maple Glider's tremendous debut over on Bandcamp. [CJ Simonson]