Just another entirely normal music roundup, featuring the extremely similar music of CAN and John Mayer!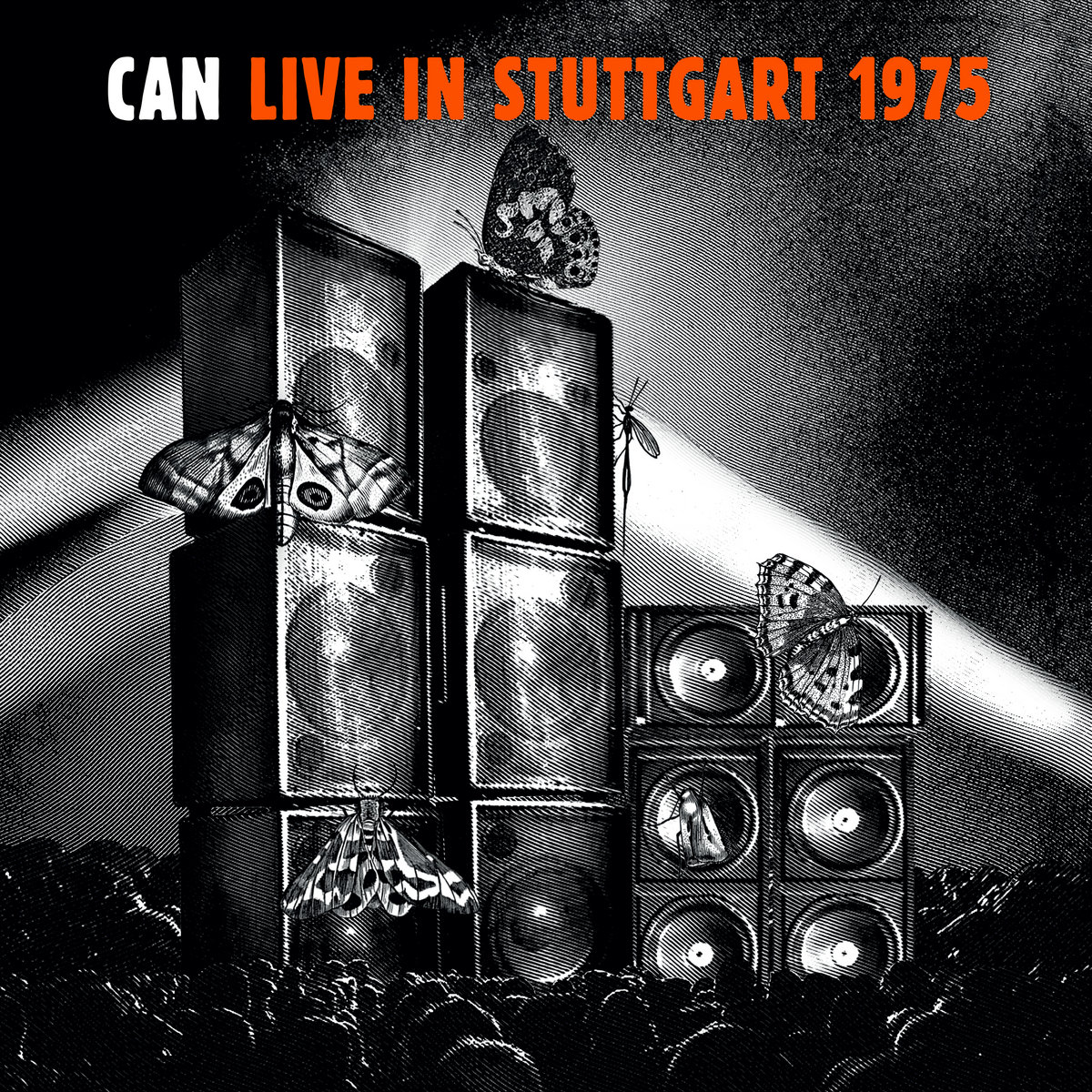 CAN – LIVE IN STUTTGART 1975
Genre: Kraut Rock, Jam
Favorite Tracks: "Stuttgart 75 Eins," "Stuttgart 75 Zwei," "Stuttgart 75 Vier"
CAN's legacy is hardly lost to the sands of time, but, as someone who missed their heyday by roughly half a century, looking back on the kraut rock band's glory can be both surprising and surreal. Superstars in 1970s Germany, the act went on to become an underground favorite in America, leaving their footprint on the lovingly curated display shelves of record stores around the world. A newly reissued bootleg from a generous superfan, LIVE IN STUTTGART 1975 paints the band's music in a new light. Even CAN's most iconic cuts are far from straightforward, but this 90-minute tape captures the band's freewheeling talent at its most unhinged. With the shortest track clocking in at 10 minutes and the longest-running a staggering 36, throughout the show, Irwin Schmidt, Michael Karoli, Jaki Liebezeit, and Holger Czukay ride the energy of their musical chemistry. The result is a snapshot of an electrifying show, one whose kinetic peaks are as high as Mount Everest.
The set opens with drawn-out, spooky organs that give way to the type of breakbeat that ties together the best moments EGE BAMYASI. As excellent guitarwork alternates between funky scratching and heady soloing, the track keeps building until it culminates in sped-up, chaotic jamming. The band carry this vigor throughout the course of the show, blurring the lines between prog, hard rock, and funk. If it weren't for the snippets of applause that live in between the explosive recordings, LIVE IN STUTTGART would play like a single, movie-length performance. Percussion is the defining element of any CAN song, but on this indispensable oddity, Liebezit's technical, complicated pockets are stronger than on any CAN studio recording. While the show's cohesive nature allows little opportunity to pick favorites, the album's most pleasant moment comes at the front of "Stuttgart 75 Vier," in which creamy electric guitar soloing rides atop dancey hi-hats and lush keys. Expansive and exciting, LIVE IN STUTTGART offers proof that CAN was unwittingly the great jam band of the late-hippie era. This record will tempt you to try and build a time machine, just so you can go back and experience one night of the group's glory in the flesh. [Ted Davis]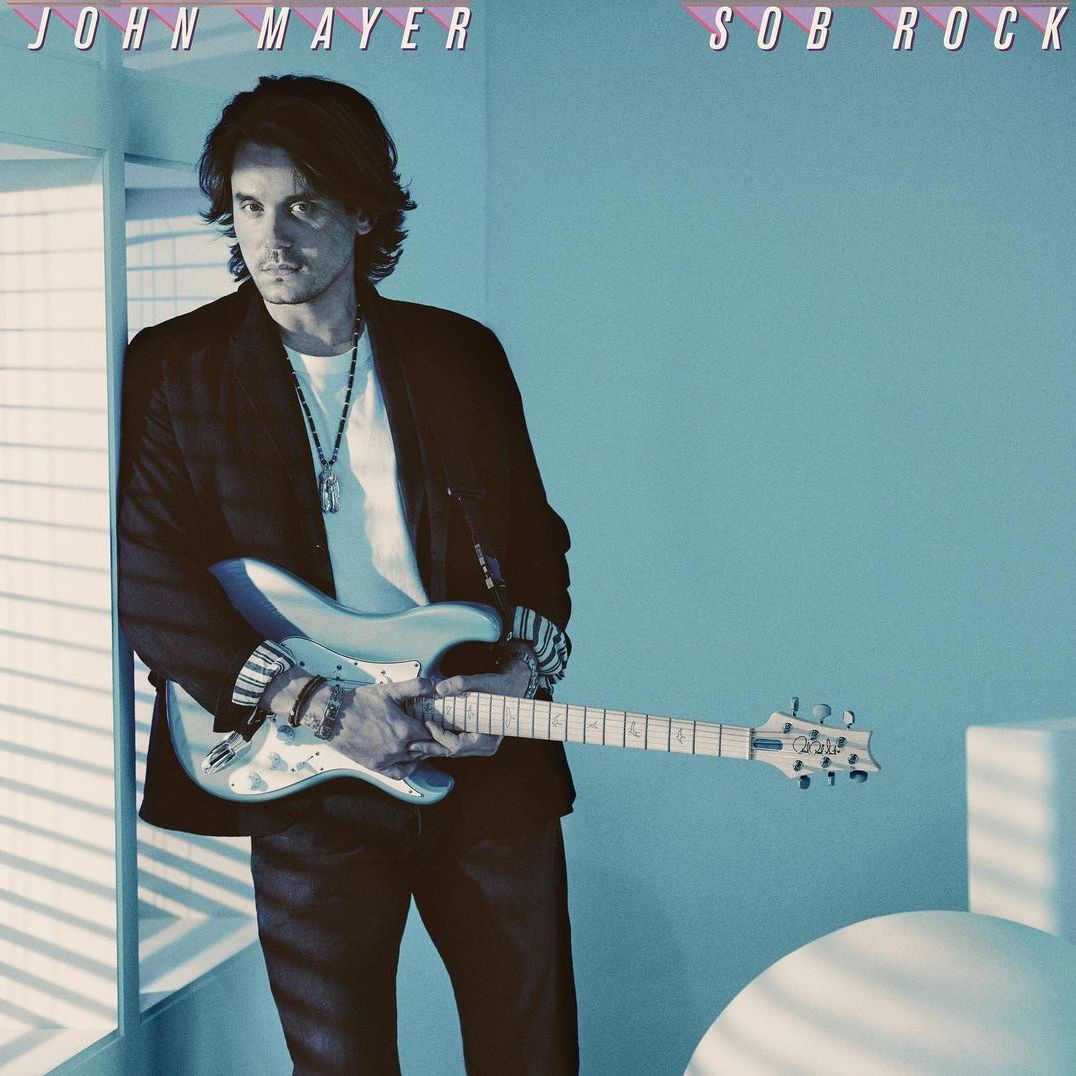 John Mayer – SOB ROCK
Genre: Soft Rock
Favorite Tracks: "New Light," "I Guess I Just Feel Like," "Carry Me Away, "Last Train Home"
Is SOB ROCK an identity or is SOB ROCK literal? That question hung decidedly in the balance in the lead-up to John Mayer's latest record, easily his most compelling pop release since his early millennium heyday. Mayer's compromised celebrity persona has become increasingly complex in recent years; generational cocksman, Dead and Co. leader, totem millennial dirtbag, virtuoso blues guitar player, Dave Chappel wingman—each of the pieces of Mayer we saw ascend in the early 2000s to varying degrees, but with far less coffee house appeal. In a word, your analog mother lost touch with him but your online sister loves him. And those personas certainly made it far easier to buy into the idea that SOB ROCK might just be an extension to whatever the John Mayer brand looks like these days: The dollar bin '80s aesthetic of the album cover, the cheap, viral Bar Mitzvah video of "New Light," the Steve Winwood schmaltz of "Last Train Home." The concept of "Sob Rock" seemed like a joke, one that was probably designed to piss haters and fans off alike, but a wink and a nod towards his own perceived identity.
But "Sob Rock," as we should've guessed all along, is far more literal, a fact that turns the joke inside out and leaves a pretty average album standing. Yes, hints of the silly, sweeping heartland rock of "Last Train Home" that bolstered some of the in-joke energy upon the album announce rear their ugly head across the record. There's a bit of Mark Knoppler here, some solo '80s Robert Plant there. But frequently, SOB ROCK is just a John Mayer album, so decidedly on the pulse of his noodling blues-lite style you feel silly for having hoped it'd be something cleverer, dumber, or a combination of the two. Listening to "Why You No Love Me" or "Shot in the Dark" at the top of the album quickly remind you of Mayer's propensity for knuckle-dragging lyricism held thinly together with his talent as a guitarist, a summary of his career that was far easier to forget on the several singles because the music was playfully obtuse. Perhaps most frustrating is that no one saw "New Light" become his biggest hit to date and forced him to chase whatever dumb pop lessons obviously existed in that one-off experiment—a quintessential "throw it on the album to get to #1 in first week sales" track if there ever was one. It's hard to entirely write off SOB ROCK given how good all four of the first singles were, even if retrospectively "I Guess I Just Feel Like" and "Carry Me Away" leaned closer to the album's cradled mid-tempo hold than we'd have wanted. But still, Mayer misses a mark by just being John Mayer, something many Hollywood starlets have tried to change over the years to no avail. [CJ Simonson]