The cool factor that made James Blake so exciting a nearly a decade ago returns on his latest EP, and REASON and Tim Heidecker offer intriguing yet confusing new albums.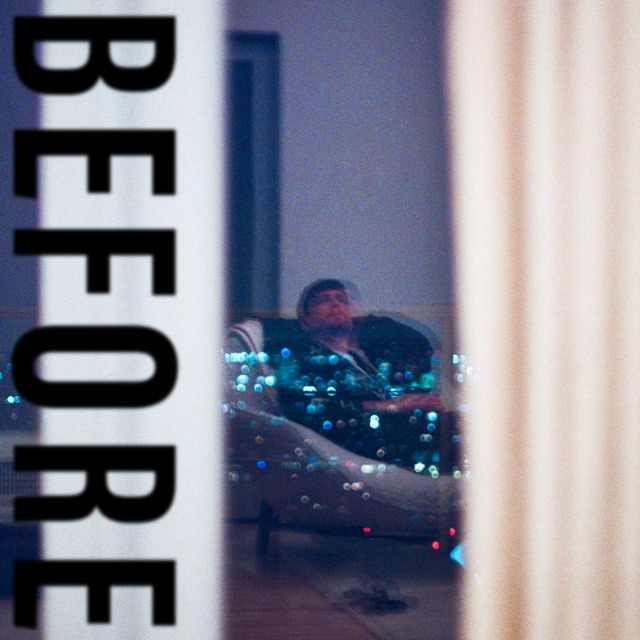 James Blake – BEFORE
Genre: Post-dubstep, Microhouse
Favorite Tracks: "I Keep Calling," "Before," "Do You Ever"
In terms of musicians who claimed celebrity status in the 2010s, James Blake is one of the most surprising. Emerging in 2009 with the blippy single "Air & Lack Thereof," Blake's formula rode the coattails of post-dubstep artists like Burial and Andy Stott. Singles like "CMYK" and "Klavierwerke" embraced half time grooves and Jan Jelinek-esque clicky, organically sampled DAW instruments, ultimately playing like the sparsest Boiler Room deep cuts. But just as James Blake seemed to be content to resign himself to electronica nerd obscurity, he released a self titled debut album packed with soulful piano chords and Justin Vernon-ish auto tuned vocals. The record quickly led to Blake touring the world and making waves online, and by the time his sophomore record, OVERGROWN, came out in 2013, his tracks were playing in retail chains and coffee shops nationwide. Eleven years into his musical career, Blake dates multifaceted English actress Jameela Jamil, appears on red carpets, and finds his name in the big print on almost every massive festival bill he appears on.
James Blake's latest EP, BEFORE, is surprising in two ways: It came out with no warning, and it is Blake's first dance release since the early 2010s. Putting on the record, I was expecting to hear a collection of slow, neo-R&B ballads led by minimal, lilting drum beats and classical chords. Instead, the EP opens with heartbreaking melodies and soaring white noise on the track "I Keep Calling." The song quickly embraces half time dubstep before it settles into a Four Tet-y house instrumental. Echoing, high pitched vocal manipulations lay the framework for some of Blake's most impassioned lyrics to date. It's a track that makes you want to cry or jump around or even do both at the same time. "Do You Ever" lives in the same realm as the EP's opener. A downtempo dance groove propels a track that finds Blake's vocals rapidly shifting between decipherable and hyper-produced. "Really are you honest with me / I'd like to say it's two way," Blake's unprocessed vocal sings, as an "If The Car Beside You Moves Ahead"-esque lyric chop exhilaratingly attempts to distract from the best hook of Blake's career. It's the coolest James has sounded since his 2013 Chance the Rapper collab "Life Round Here." 
Even the EP's most subtle moments are some of the most engaging James Blake tracks to date. "Before" uses a fax machine-y synth sound and lush strings to provocatively complement a chorus that grapples with pain and a newfound need for companionship. Even the record's most dreary moment, the closing track "Summer Of Now," allows itself to grow from a smoky ballad to an almost-drum-and-bass exercise in abstract summer nostalgia. Its vague poeticism reminds me why I used to listen to OVERGROWN and CHANNEL ORANGE back-to-back as a high school sophomore.
BEFORE clocks in at just over 15 minutes, but it efficiently manages to harken back to a time when James Blake was London's coolest DJ, instead of electronic pop's most stoic philosopher. On Blake's 2016 record, THE COLOR IN ANYTHING, it seemed that his Jamie XX-ish side was gone for good, completely replaced by the murky, transcendental, and long winded songwriting that took its place years ago. Blake's latest is one of mainstream electronic music's most unexpected records in recent memory, and while it's an exceptionally engaging listen, it's just as good as Blake's more outwardly emotional work. While its foot tapping danceability may make BEFORE the most fun James Blake release of the last five years, the introspection that made him a star lives on. This time his melancholia comfortably lives atop night-out-in-the-city groovescapes. [Ted Davis]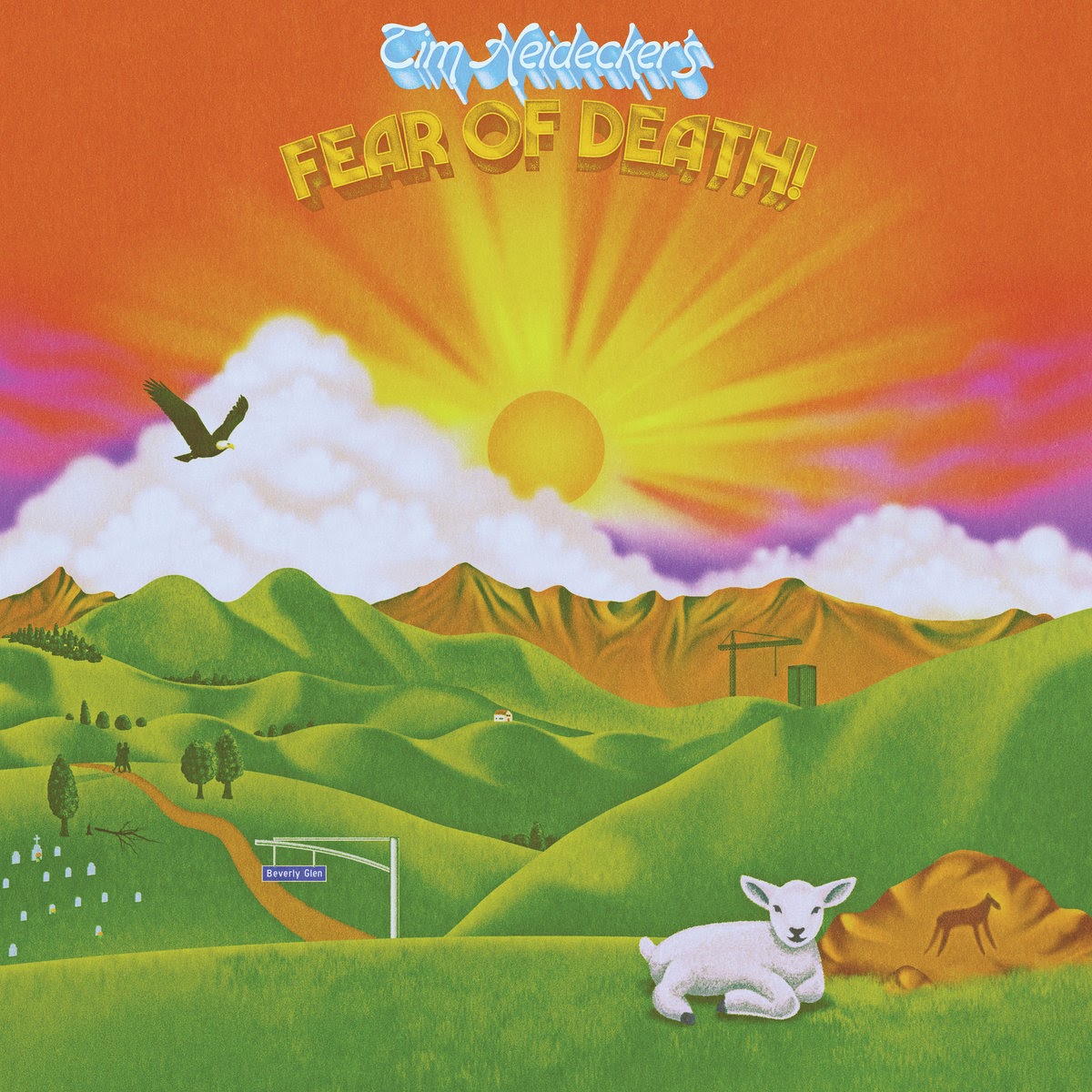 Tim Heidecker – FEAR OF DEATH
Genre: Folk Rock
Favorite Tracks: "Come Away With Me," "Let It Be" (The Beatles Cover), "Oh How We Drift Away (feat. Weyes Blood)"
As a musical artist, Tim Heidecker has plenty of doubters and skeptics, though that's entirely of his own doing. People would be forgiven for hearing his albums and assuming they're each part of a more elaborate bit, some kind of pseudo-ironic exploration of artists like Warren Zevon or Randy Newman in which the end result is some kind of studyable alternative comedy; certainly Heidecker's 2017 political takedown of Donald Trump, TOO DUMB FOR SUICIDE: TIM HEIDECKER'S TRUMP SONGS, legitimized the opinions of those doubters and skeptics, but to what end I'm not really sure. Beyond that outlier, the last decade, from his earlier material with Davin Wood through to his various albums with Foxygen's Jonathan Rado, were distinctly not parody. Heidecker's music is funny, sure, but much of that simply falls in line with his earnest enjoyment of various 70s soft rock aesthetics—any even surface level listen of hits from Newman, Zevon, or Harry Nielson will reveal goofballs with a propensity for over-the-top songwriting and smooth piano rock.
The line between irony and sincerity with all of Heidecker's work is a blurry one, but FEAR OF DEATH, Heidecker's latest, is perhaps the blurriest that line's been to date. As someone whose youth saw plenty of tours through various church basements and Sunday school rooms, there is a striking intensity to the album cover, the rising sun and lamb of God more than making up for the absence of a staked cross on one of those rolling green hills. It's hard not to instantly be kind of drawn to FEAR OF DEATH as a piece of Christian iconography, one that actively engages with Jesus movement artists like Peter, Paul, and Mary or Judee Sill while admittedly existing more in the RIGHTEOUS GEMSTONES universe. It's Heidecker's most steadfastly thematic work to date, returning early and often to looming reminders of own mortality, and even if he doesn't grab a bible for comfort, you can hear lines like "In the green hills and the golden fields / And lakes that were made for swimmin'/ Oh, come away with me" in church hymnals somewhere, I'm sure. The album's most notable collaborator outside of Rado is Weyes Blood's Natalie Mering, and her Karen Carpenter esque contralto vocals embolden a natural and rich family traveling band sound. Perhaps the best song on the album is their cover of The Beatles' "Let It Be," a pop standard that is regularly used in worship services around the country—that Mering is a born again Pentecostal Christian adds to the mystique of each song.
FEAR OF DEATH is unquestionably Heidecker's most ambitious, interesting, and consistent work to date, but that line between what exactly he's attempting to do as a musician feels actively called into question throughout. Viewing the comedian as a bar rock musician with friends in high places and tastes that fortunately hit on a growingly left-of-center mainstream rock and roll sound is one thing—it's what made IN GLENDALE or "Cocaine" such odd, seemingly genuine curios in a career defined by surrealism and cynicism. I'm not sure FEAR OF DEATH is either surrealist or cynical (it could absolutely be read as both), but it is often passing through an uncanny valley, with Mering and Heidecker's vocal melodies fit for a Summer Of Love religious cult. I find myself slightly uneasy listening to FEAR OF DEATH, both enamored by how well every element clicks together while also constantly aware of every aspect of it. It is a compelling, if flawed, work. [CJ Simonson]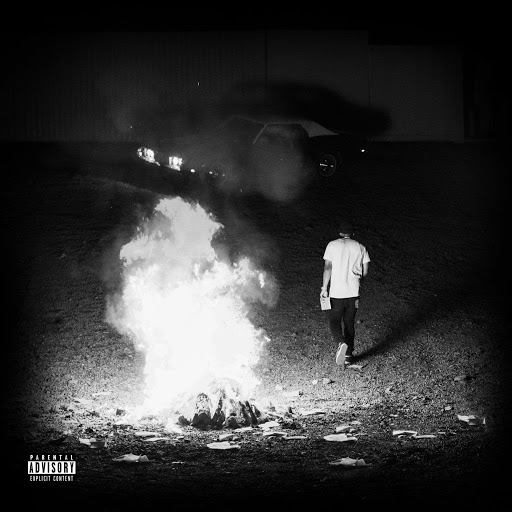 REASON – NEW BEGINNINGS
Genre: Rap
Favorite Tracks: "I Can Make It," "Flick It Up," "SAUCE"
Leading up to his Top Dawg Entertainment debut, NEW BEGINNINGS, Carson, CA native REASON churned out a ridiculous eight singles in 12 months. In sum, this drip feed of content felt like TDE building hype for their relatively unheralded signee, which wasn't a bad idea given how little buzz the 30 year old generated prior to his signing. Half of those singles didn't even make the album, and yet the prolific output still tipped REASON's hand early. The album is an eyebrow-raising moment for the legendary West Coast label.
 With megawatt stars Kendrick Lamar and ScHoolboy Q, and bulletproof second tier artists Isaiah Rashad, Jay Rock, SZA and Ab-Soul, REASON fits squarely on the TDE undercard. With this roster, unmatched in talent and cultural cachet, his relative profile makes it curious that so much was devoted to his rollout. Fans have been pleading for a new Rashad in the interminable four years since THE SUN'S TIRADE, or new SZA in the nearly-as-long wait since 2017's excellent CTRL. Even when the enigmatic label does roll out new music, it often lacks the volume of in-house contributions one would hope for, especially since the original four members once called themselves a group. Somehow, REASON claimed top billing in 2020, locking down features from the label's most elusive artists Rashad and Ab-Soul, vocal contributions from Kendrick, and a number of other A-list collaborations.
All of this is to say: I'm confused both by what TDE thinks REASON brings to the table and by REASON's own deep insecurity about his place on the label. "Windows Cry," the album's final track, is also the most interesting as he vocalizes paranoia as a less visible TDE artist. He laments his level of priority, how TDE forces producers, audio engineers, and managers on him, and his fear that the label would hang him out to dry if made to choose. It's a decent song with a unique approach, but the sentiment makes little sense in context. This isn't the first time REASON took shots at his label; one of his contributions to last year's Dreamville tape was an entertaining duet with Cozz, another JV member of an uber-talented rap outfit, where they plot to rob their bosses as payback for their perceived lack of support. Where one mention made for a good joke, a second far more serious mention suggests an ugly outlook that contradicts the support REASON enjoyed on this project. It would be more palatable if REASON was an undiscovered gem like Anderson .Paak or an established underground presence like Boldy James, but he's neither.
In reality, NEW BEGINNINGS isn't bad, but its best moments are derivative or come on tracks where he's overshadowed by the top flight talent around him. "Stories I Forgot" sounds like REASON trying on one of his big brother Kendrick's more outlandish voices, to lesser effect. "Pop Shit" slaps, but feels more like ScHoolboy Q's track than REASON's. "I Can Make It" has infectious production, but he's totally outclassed by Rapsody. "Flick It Up" sports next-level momentum, but again REASON merely sets the table for Ab-Soul's best verse since Control System (side note: "Ab-Soul infinity stoned / Endgame for my enemy yo" is a god-tier bar). "SAUCE" is indeed saucy, with a downtempo piano beat and a slick chorus, but REASON's flow sounds mechanical contrasted with the effortless bounce of Vince Staples' contribution. What's more, many of NEW BEGINNINGS' best songs were singles, taking some of the punch out of their appearance on the album.
 In a vacuum, I find a decent portion of this record to be enjoyable. REASON isn't a standout technician or a phenomenal storyteller, but his voice and writing are versatile with room to grow. But with little previous material to go on, the TDE cosign and a list of features most rappers would kill for feel like a loud vote of confidence that REASON hasn't proven he's earned yet. Rather, he's chosen twice to act as though he deserves more. Ultimately this made me listen to the album with a more critical ear, and NEW BEGINNINGS doesn't quite stand up to the scrutiny. [Corey Guen]