As I strolled past gravestones, I started to genuinely question exactly what I had gotten myself into. What at first seemed like just another Los Angeles show quickly transformed into an eerie experience. I found myself walking into a former Freemason building, expecting the types of things you'd expect to find of any creepy building in the middle of a graveyard. And yet, to my delight, what I found inside was anything but unpleasant: sunburst colors brightening a performance hall as Jordan Rakei crept over to center stage.
The soulful multi-instrumentalist had come to Los Angeles in support of his new album, his third in as many years, ORIGIN. The 26-year-old has been around the world, growing up in Brisbane, Australia before relocating to London a few years back and singing to Ninja Tune. He's made quite a name for himself in the years since, performing at festivals like Glastonbury, SXSW, and Pitchfork's Avant-Garde, as well as working closely with frequent collaborator Tom Misch. On this night, however, I found him playing an intimate show to a sold-out crowd in a cemetery.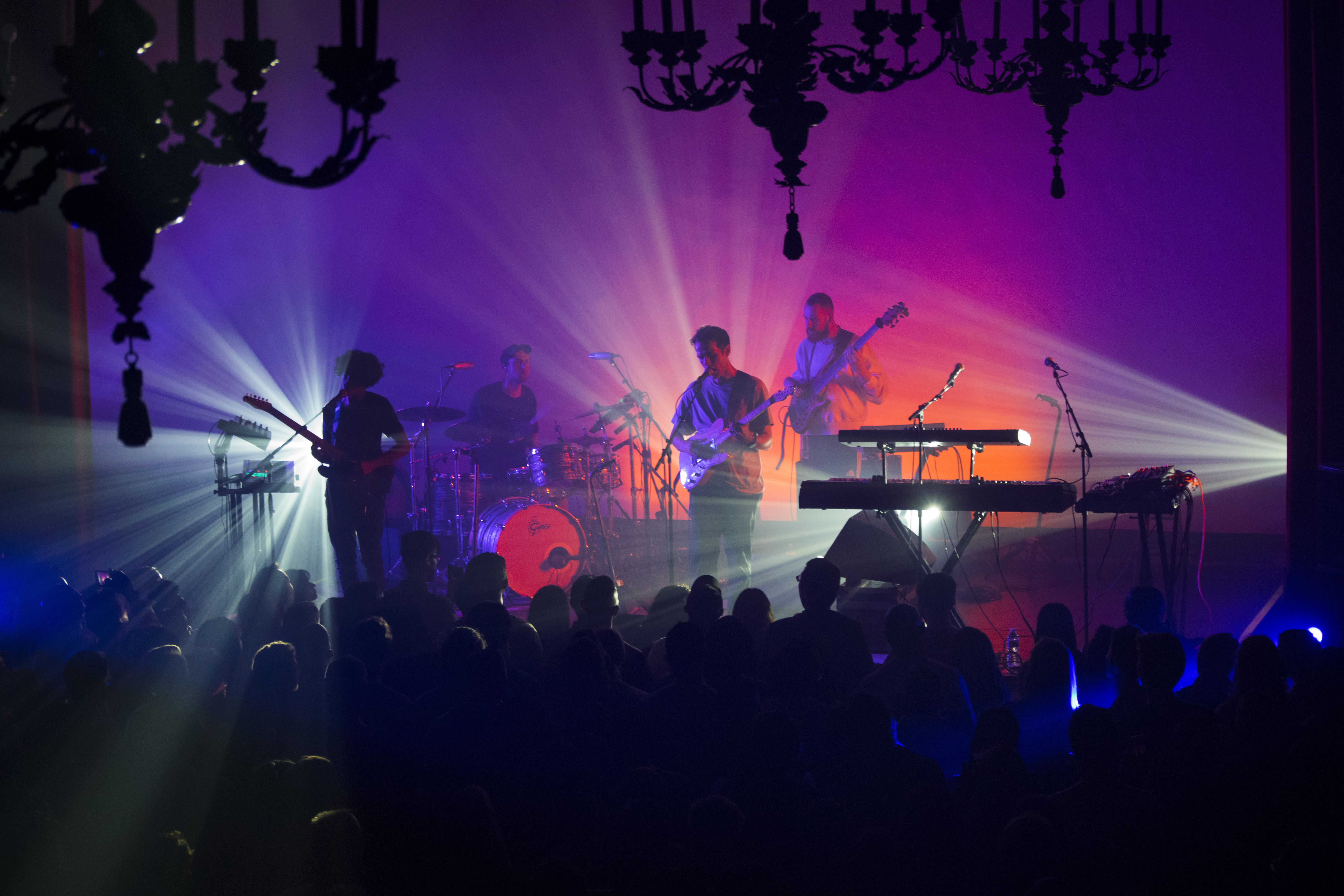 Rakei opened the show the same way he opens ORIGIN, with "Mad World." The psychedelic soul Rakei shares with the crowd put everyone in a trance, setting the scene for the rest of the night. As warm spots of color molded into one another on the stage's backdrop, it was clear that whatever uneasiness was felt walking past the buried remains outside was long gone. On stage Rakei stayed steadfast behind his keyboard, very rarely breaking into conversation with the crowd and clearly taking things at his own pace. He conveys a very calm energy, adding a more relaxed feel to his music than what was delivered on the studio versions. Still, the catchy hooks and funky vibes remain despite feeling muted by his reserved behavior.
About halfway through the set Jordan steps out from behind the comfort of his keyboard and picks up an electric guitar. He jams through some of the album's more upbeat tracks like "Mind's Eye" and "Rolling into One," although the overall feel of the show never alters from its relaxed state. Even when strumming away Rakei remains stagnant on stage. He's not running back and forth, feeding off the energy of his bandmates or showboating in any way at all. He remains still, engulfed in the music and doing all he can to show the passion he has through his singing.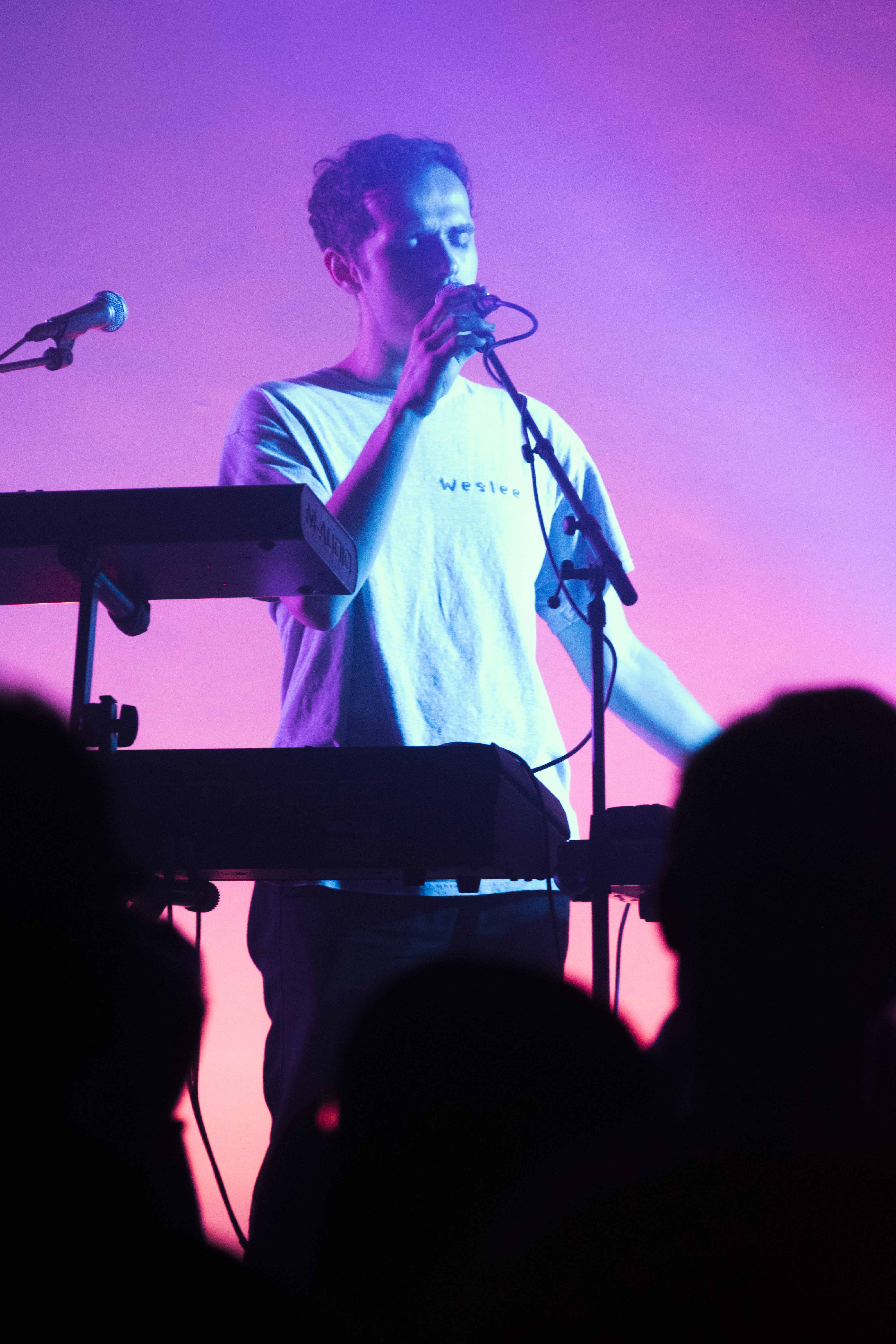 As the show comes to a close Rakei and his band say their goodbyes and leave the stage to chants of "one more song," which is practically routine at any concert nowadays. Jordan and crew remain off to the side for mere seconds before modestly coming back on stage and performing the encore. Even at a show billed in his own name he remained humble. This wasn't all that surprising, just reading the track list for ORIGIN, with titles like "Mantra" and "Oasis," it's clear Rakei is in a state of serenity. The contents of the album are even more of a dead giveaway of his headspace as he repeatedly questions the negative side of technology. Putting all the distractions aside, Jordan Rakei remains true to the music, but, more importantly, true to himself.