Contributors Jesse Herb and Aya Lehman had the pleasure of attending LA's inaugural Rom Com Festival this past month! Read below for their thoughts on four of the new films showcased and the shorts program.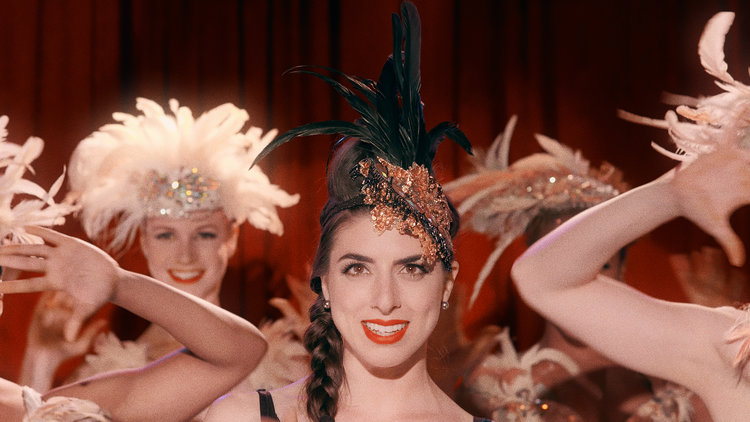 IN REALITY
Directorial debut IN REALITY is a work completely in its own echelon. While the notion of concocting the best of documentary, narrative, and autobiography has been poked at, perhaps none were as successful than the film from writer-director-star Ann Lupo. IN REALITY chronicles one woman's deep-dive into her inner romantic psyche and the institutions, whether societal or learned, it propagates after a devastating heartbreak. The film features first person interview, 2D animated collage, and poignant fantasy sequences. One sequence in particular of Lupo crying over tangible pieces of a fake life together is enough to make you shake your head with complete understanding.
IN REALITY is not only  a film that all people currently in their 20s need to see, but by far one of my favorite films of 2019. Every accolade, including jury prize winner at the film festival, is more than well-deserved. Ann Lupo is without a doubt a triumph, who we should all wait with baited breath at what she'll come up with next.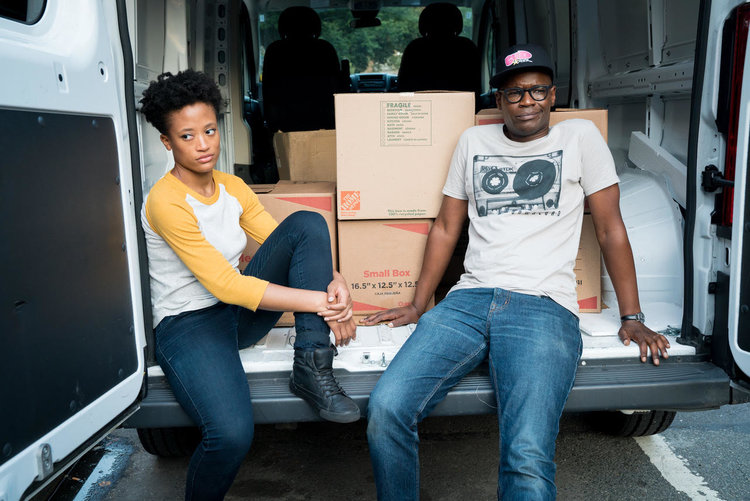 ONE BEDROOM
A film that is not a rom com! This is a solid film about remaining stagnant vs. moving forward after a break-up, with great performances by writer/director Darien Sills-Evans and Devin Nelson, but it's just… not a rom com! Give me meet-cutes! Give me pining! This film succinctly executes all the complex emotions involved in ending a long-term relationship and offers an honest look at gentrification in Brooklyn from a lifelong local perspective. An unexpected combination! But it successfully interweaves the two concepts into a timely representation of love in Brooklyn in 2019.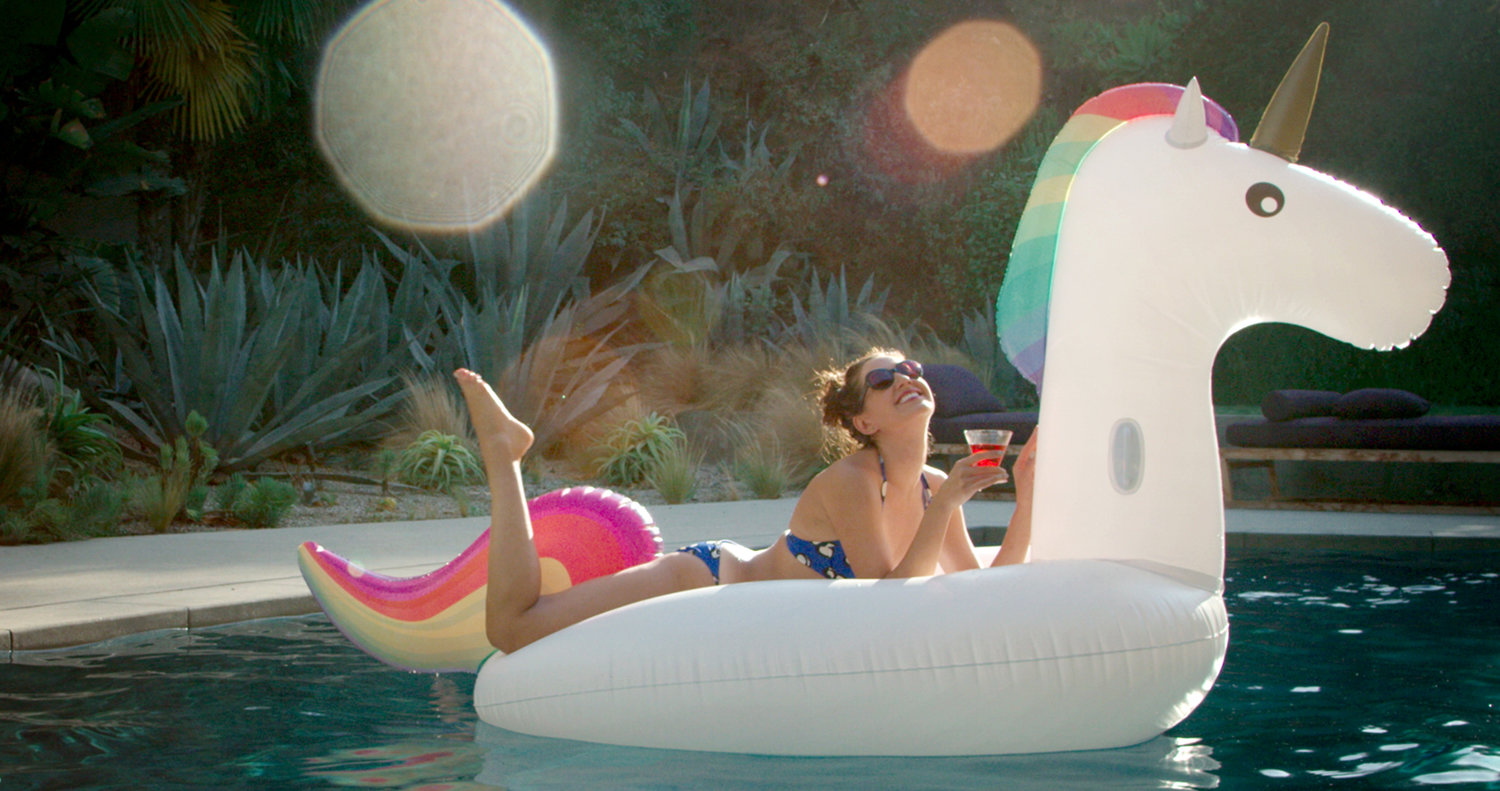 SHORTS PROGRAM
ALMOST CHARMING
The expression "there's so much to unpack here" is exemplary for this film in the worst way possible. The short is about a young rental party princess who has trouble landing her own Prince Charming. If the complete lack of dialogue wasn't perplexing enough, the five-minute instance of the main character quitting her job, walking in public, and marching into a nice clothing store all with one shoe on is downright mind-numbing. Especially for the sake of a terribly cliche allusion to Cinderella that ends in queerness as the butt of the joke. This short film, shown during Pride Month, owes me money for my sanity and the emotional labor I expended sitting through all 10 minutes of it.
ANXIETY'S WILMA 
Inarguably the best portrayal of anxiety I (an anxiety-riddled young woman) have ever seen. Simultaneously about falling in love with yourself, embracing your own anxiety, and with a little meet-cute thrown in, WILMA is a quiet masterpiece. The kind of film you want to show every person you know to help them understand the inside of your head. Martin Starr is the perfect voice for anxiety.
THE CURSE 
Any human who has ever even looked at a dating app will relate to this delightfully awkward cringe-fest. A young man finds himself cursed to tell the truth when he arrives at a glorified booty call. Beautifully shot and so effectively acted, you'll almost wish this could happen to you on every disappointing Hinge date.
A JAMAIS, POUR TOUJOURS
As the only international short, A JAMAIS, POUR TOUJOURS already had an immense pressure on its shoulders. That pressure didn't stop at the shoulders, but rather hit the film like an anvil until it hit the pavement. A JAMAIS, POUR TOUJOURS follows a long-term couple, Max and Marianne, who literally can't find their footing when Max throws his shoe on the top of a building arbitrarily. The couple's search for the shoe is interspersed with a supercut of their history. Unfortunately, even the shoe being a MacGuffin and a mildly entertaining joke about McNuggets wasn't enough to salvage the fact that the two leads had absolutely no chemistry whatsoever. Truly the most entertaining part of this film was watching Aya revel in the fact that she didn't need to read the subtitles.
THE NOODLE MAN 
A fun, true story about a struggling actor who turns to making street food in order to support himself. Unfortunately, the romance falls flat and is ultimately unnecessary in the effectiveness of the story. The noodles look so good though you'll be entirely distracted and starving.
ON SECOND THOUGHT 
Yet another great film about breaking up. Still not a rom com! Although SECOND THOUGHT more aptly highlights the best parts of a budding relationship before the inevitable split. Jonah Ray is as charming as ever and Nora Jobling directs and stars, making the short feel hauntingly real.
REKINDLED
To be able to portray trauma and self-actualized institutions that stem from emotional abuse against the backdrop of a whimsical musical is difficult to say the least. Yet REKINDLED does so flawlessly with a dry and absurdist sense of humor. REKINDLED tells the story of Kate, a woman who refuses to commit to a man since none are as good as her high school boyfriend. Then, when the ability to "rekindle" any prior relationship via an app is brought to her, she has no choice but to see her ex-flame. The app, however, fails to mention you can only meet this person at the last point you were with them, which for her was when they were both 16 years old. Although this short contributes heavily to the notion of "the character point blank revealing their entire motivation and backstory in one fell swoop," it's an instance I'll let slide. The audience will laugh with Kate as she literally kicks another man from her bed to her apartment floor, and get white-knuckled in her epiphany about the way first love destroys you. REKINDLED deserves a watch, and an apologetic call to your high school best friend for the "Jeremy Stevens from health" debacle.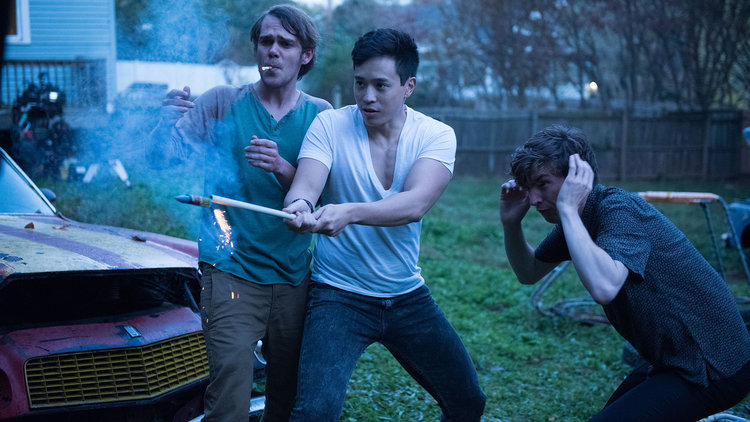 SUMMER NIGHT
There have been very few instances in which I've walked out of a theater and thought to myself, "Oh, that might be one of the worst movies I've ever seen." This was not one of those instances, as I found myself watching the Q&A, surrounded by the cast and crew of SUMMER NIGHT, confidently thinking to myself, "Oh, that was the worst movie I've ever seen." This movie was written by a man who's seen, like, three coming-of-age movies and decided that there's not enough representation for what young men really go through. This movie was written by a man who went to an afternoon screening of THE BEACH BUM at the Arclight Sherman Oaks because he had tickets for the Q&A at the Arclight Hollywood but he missed it because he was unsuccessfully trying to hit on a girl who was just trying to find some cheap cassettes at Amoeba. The main character in this movie has two love interests named Harmony and Corin. At one point he, in an Abercrombie henley from 2013, looks over at Victoria Justice and says, "Wait… you like Destroyer?" Every woman is intentionally left blank of any kind of substance or personality other than "whore," "nag," or "party girl." One girl starts talking about her feelings and says, "I'm sorry I'm being a bitch!" This isn't a rom com, this is a vapid misogynist take on coming-of-age that only serves to prove that we NEED to stop letting men make movies.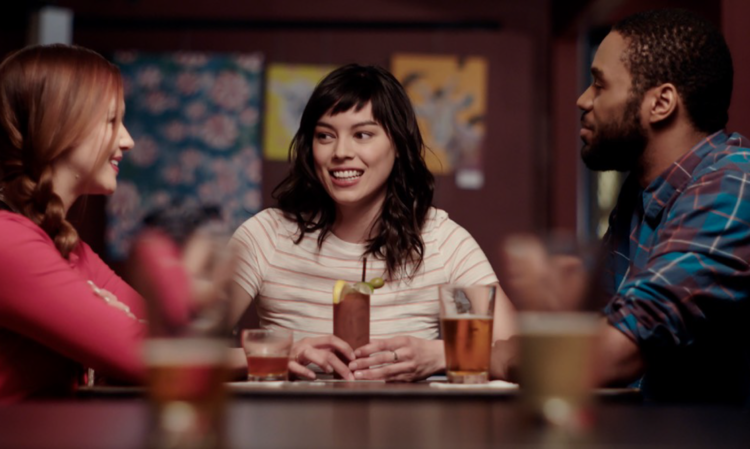 TWO IN THE BUSH
Perhaps presumptuous, but I have to admit that seeing a film about polyamory in the list for the LA Rom Com Film Festival lead to raised eyebrows and low expectations. Not that I expect any less from the festival or from polyamorous content, it was more the fear of preachiness. Recently there has been an unfortunate pattern with media pertaining to sexual minorities, that the creator of said art is endowed a god complex. Maybe it's the fetishization of queerness, maybe it's the curiosity of comparatively uncommon romantic ideology—regardless, I was worried.
I had no need to be skeptical. After traversing the rocky first act, the cast finds their footing and creates a sense of intrigue and the all-too-familiar warm and fuzzy feeling of a rom com. A charming predictability of course included. The occasional  exposition to explain polyamory aside, the film never flew too close to sanctimonious. In fact, one thing it did expertly was not asking for credit from its visibility or inclusion. The cast features people of all races, body types, sexual and gender identities and never once does it feel entitled to a cracker. Rather, it presents and feels like just a genuine depiction of the world we live in. TWO IN THE BUSH is an endearing step in the right direction for the normalization of all types of love.