Thanks for clicking into our end of the year coverage! Merry-Go-Round Magazine is an independent culture site funded by people like you! If you're enjoying our End of 2022 Coverage, consider becoming a member of our Patreon, or even donating to our operation here!
Dance music had a complicated year in 2022. It was the most active year for club-going since the start of the pandemic, and it can be tempting to lean into positivity and celebrate the return of dancing and the avalanche of great new music that came with it. However, without getting into the whole poptimism vs. Real Dance Music authenticity argument that clouded the discourse around Beyoncé's RENISSANCE and whether we really *all* celebrated dance music this year, to paint 2022 as some sort of triumphant return is a lazy narrative that ignores the incredibly rocky and stop-start nature of the genre this year. Club culture still has a long way to go from the tiny baby steps taken after the EDM world's (mostly nonexistent) reckoning around race and gender that started in 2020. There were some highlights, but there was also all sorts of bullshit that came along with the return of the club—a vital communal space and place of emotional release that many cherish.
If there's anything to take real solace in, it comes in the form of an absurd amount of really good dance music. I was able to cram as much as I could onto this list. My initial longlist was about 70 EPs, with the same rules as last year: The EP had to contain at least 3 songs, disqualifying split singles like Shanti Celeste's phenomenal Cutie / Shimmer. From there I narrowed it down to just the ones I really enjoyed and thought were worth mentioning—until I realized that was still a whole crap load of EPs. Here is a record breaking 30 honorary mentions, all of which did not make the unranked Top 10, but would be worthy of consideration in a less crowded year.
Honorable Mentions:

Arcane and Jon1st – BLOODSTONE EP
DJ Python and Ela Minus – ♡ EP
DJ Python – CLUB SENTIMENTOS VOL. 2
Dwarde and Tim Reaper – AQUATICS / HOLDING ON/ REALISATION / GHOST MUTT
Helena Hauff – LIVING WITH LADYBIRDS
Nikki Nair – NUMBER ONE SLUGGER
Nouveau Monica – BABOUCHES BROCHETTE BELLEVILLE
rRoxymore – 'I WANTED MORE' EP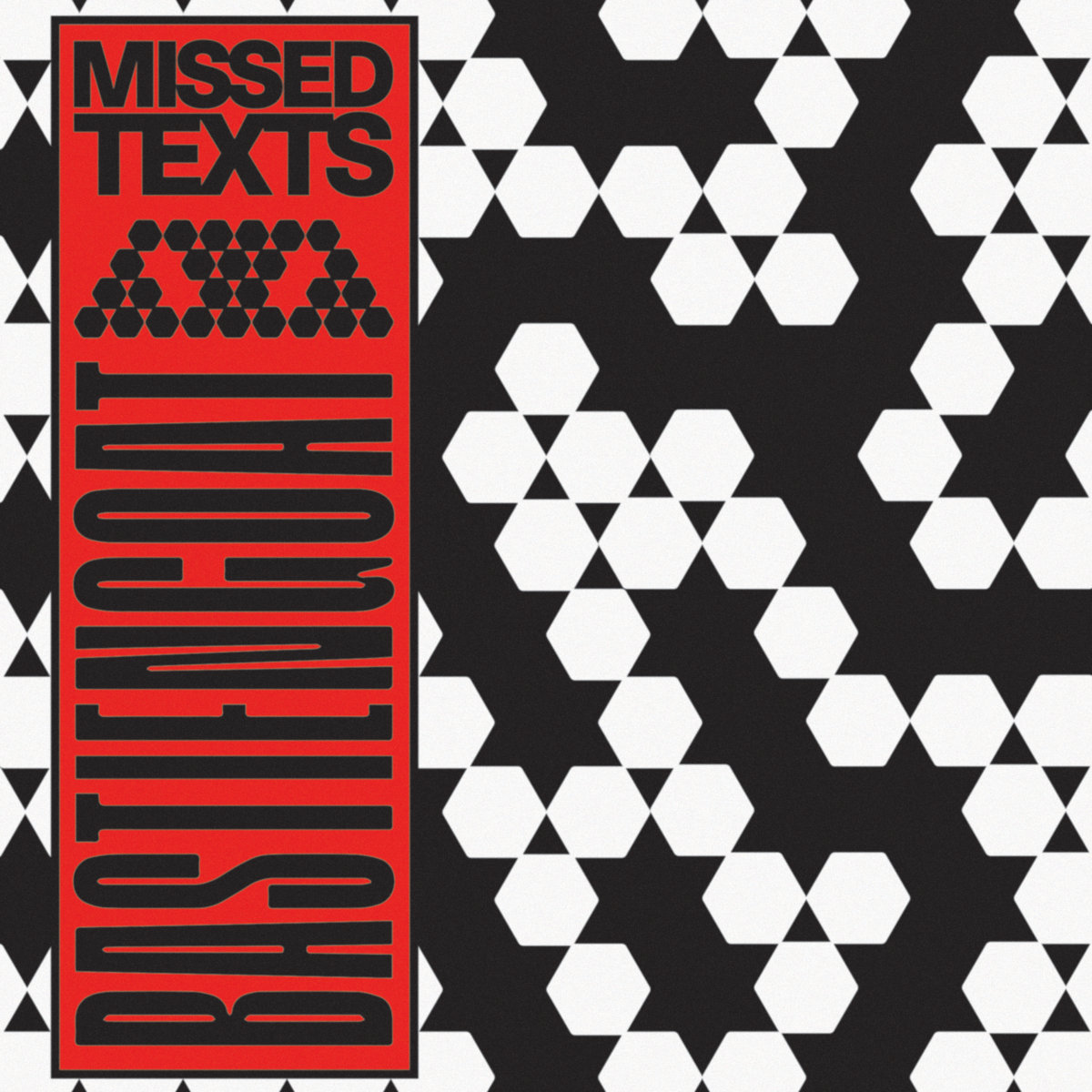 Bastiengoat – MISSED TEXTS
Genre: Breakbeat, Jungle, Juke, Hardcore, Techno
For the past few years, Bastiengoat has been an increasingly buzzy name in West Coast dance music scenes, but his pair of 2022 EPs MULTI and, especially, MISSED TEXTS are a perfect introduction for those not already in the know. Slamming breakbeats are the bread and butter of MISSED TEXTS, but Bastiengoat branches into several other exciting directions from there. From the intro "dazzle," which balances sparkling synths with a heavy dose of UK bass and breaks, to the high-speed footwork rhythms and trancey arpeggios on closer "feel it," there's not only a lot of diversity from track to track but also genre transformations happening on a moment-by-moment basis, refusing to stop throwing new ideas into the pot. What makes Bastiengoat and frequent Bay Area collaborator Bored Lord so exciting as producers (their collab EP LES DEUX was almost a late breaking entry to this list) is the way the duo are both able to seamlessly blend UK dance genres with American club music lineages, folding jungle breaks and garage 2-step into Baltimore club and Chicago juke with giddy creativity. MISSED TEXTS also shows off Basteingoat's gift for sample work that is insistent and ear-grabbing but never grating, flipping the Quavo verse from the Alexis Ayanna song "Bad Enough" into an irresistible hook on "fncybtch" and giving the the UK R&B jam "Sunshine" a sweat-inducing workout on "babygirl." Highlighting the unique blend of dance genres bubbling up in his hometown of Oakland over the past several years, MISSED TEXTS shows Bastiengoat not content to simply rehash throwback '90s rave sounds, injecting classic tropes with new urgency. Listen to it here. 
Addendum: As I was writing this blurb, Bastiengoat dropped ANOTHER stellar EP of sample-heavy club weapons called SIDESHOW—just to give you an idea of the quantity and remarkably consistent quality of his 2022 run.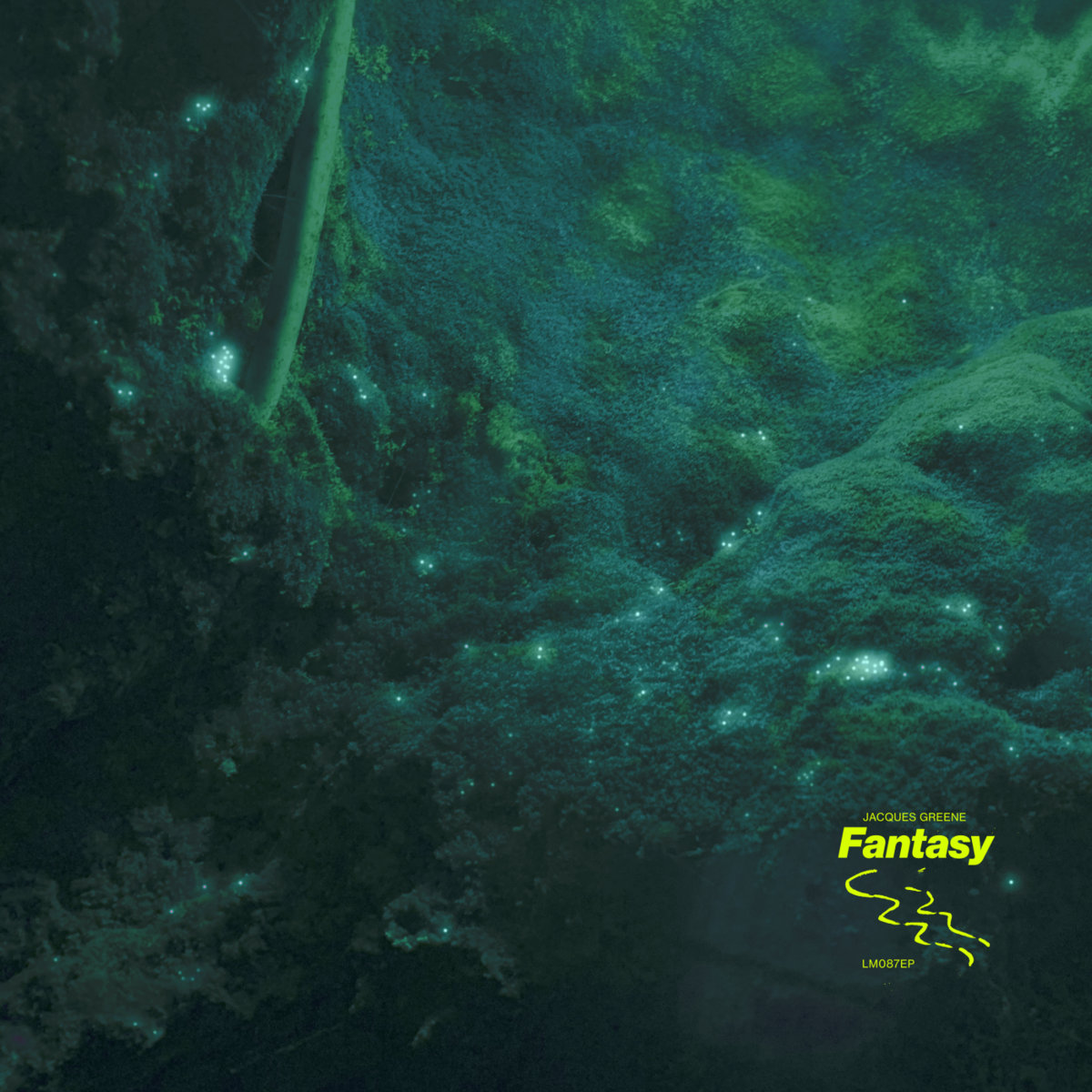 Jacques Greene – FANTASY
Genre: Deep House, Breaks, Ambient Techno
Whenever dance music is described as "tasteful" or "restrained," it can feel like the writer is trying to put a positive spin on "boring," but the music of Jacques Greene is proof that these compliments don't necessarily have to be backhanded. His newest EP, FANTASY, picks up right where his career-best 2020 album DAWN CHORUS left off, taking things in an even more mellow direction as he continues to chart a course between more function-forward dance music and wistful introspection more commonly associated with downtempo and ambient. The result is a best-of-both-worlds approach that avoids an uninspiring middlebrow compromise: five sublimey enjoyable tracks that work in the context of solo headphone listening or a late-night drive but can also easily be slotted into DJ sets without bringing the energy to a halt.
FANTASY kicks things off with the wispy vocal samples and subaquatic breaks of "Taurus," which feels like the moodier B-side to the excellent DAWN CHORUS album opener "Serenity." "Memory + Fantasy" and "Relay" (the latter of which was blessed with a Skee Mask remix) feature understated ambient techno drum patterns with a bit of electro snap; meanwhile the track "Sky River" explores a murky 2-step garage style with a guest vocal from Japanese singer Satomimagae. "Leave Here" closes the EP with some classically wide-eyed and sentimental Jacques Greene deep house: plaintive lyrics like "I'm not the only one" chopped over spiraling synths that tug at your heartstrings. With each new release, Greene continues to hone in on what makes his productions special without reducing it to a paint-by-numbers formula, exploring new nooks and crannies of his melancholic style while maintaining the same guiding principles that define his music. Listen to it here.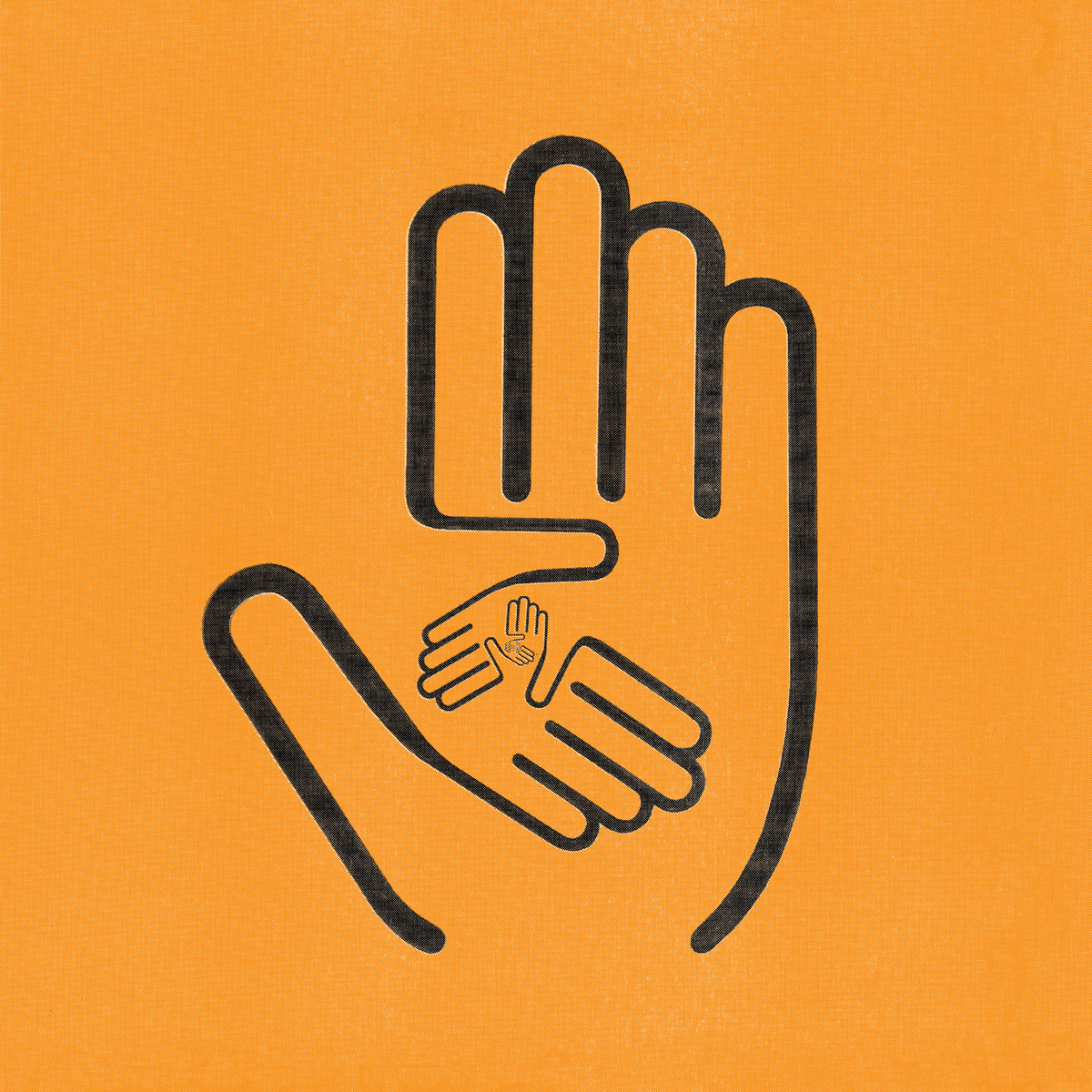 Nikki Nair – RENORMALIZATION SUPPORT GROUP
Genre: Electro, Leftfield Bass, Acid Techno
There's a moment halfway through "Plug," the single from Nikki Nair's RENORMALIZATION SUPPORT GROUP EP, that is so delightfully unexpected that your first response will probably be to laugh rather than to dance. After spending the first minute or two battering you around with a frenetic beat—"Like this / Like that / Like this / Like that" vocal samples volleying back and forth like a heated tennis match—all of a sudden the track's bassline goes haywire and the beat awkwardly sputters to a halt; as if a reckless partygoer dancing too close to the decks accidentally unplugged the CDJs. Hence how "Plug" gets its name: The fakeout goes just long enough to make dancers think that perhaps there really was some sort of technical issue, before pulling the rug out from under them once more and dropping right back into the beat with an impish, "Fuck it!"
"Plug" is one of the best dance tracks of 2022, but the rest of the RENORMALIZATION SUPPORT GROUP EP proves (for anyone not already familiar with his output) that Nikki Nair has more than just party tricks up his sleeve. Due to his ubiquity on UK-based dance music labels like Gobstopper, Banoffee Pies, Cheeky Music Group and this EP released via Astrophonica, it would be an understandable mistake to think the Knoxville, Tennessee-born producer was British—a regional ambiguity muddled further by his ability to master dance sounds from around the globe with ease. With each new release demonstrating his stylistic fluidity, putting his own spin on everything from hard techno to wobbling UK bass and breaks, RENORMALIZATION SUPPORT GROUP, in particular, channels the ragged analog distortion of Gerald Donald's work in Dopplereffekt and as part of the Afrofuturist electro duo Drexciya. Unlike a lot of modern producers trying to emulate the classic Detroit electro sound, Nikki Nair embodies the innovation those past legends were also striving for; his dexterity as a drum programmer especially shines here. With skittering patterns that are dense and knotty, but never so obtuse that they risk turning off the dancefloor entirely, RENORMALIZATION SUPPORT GROUP is one of Nikki Nair's best releases to date—yet it only represents the tip of the iceberg that is his electrifying potential. Listen to it here.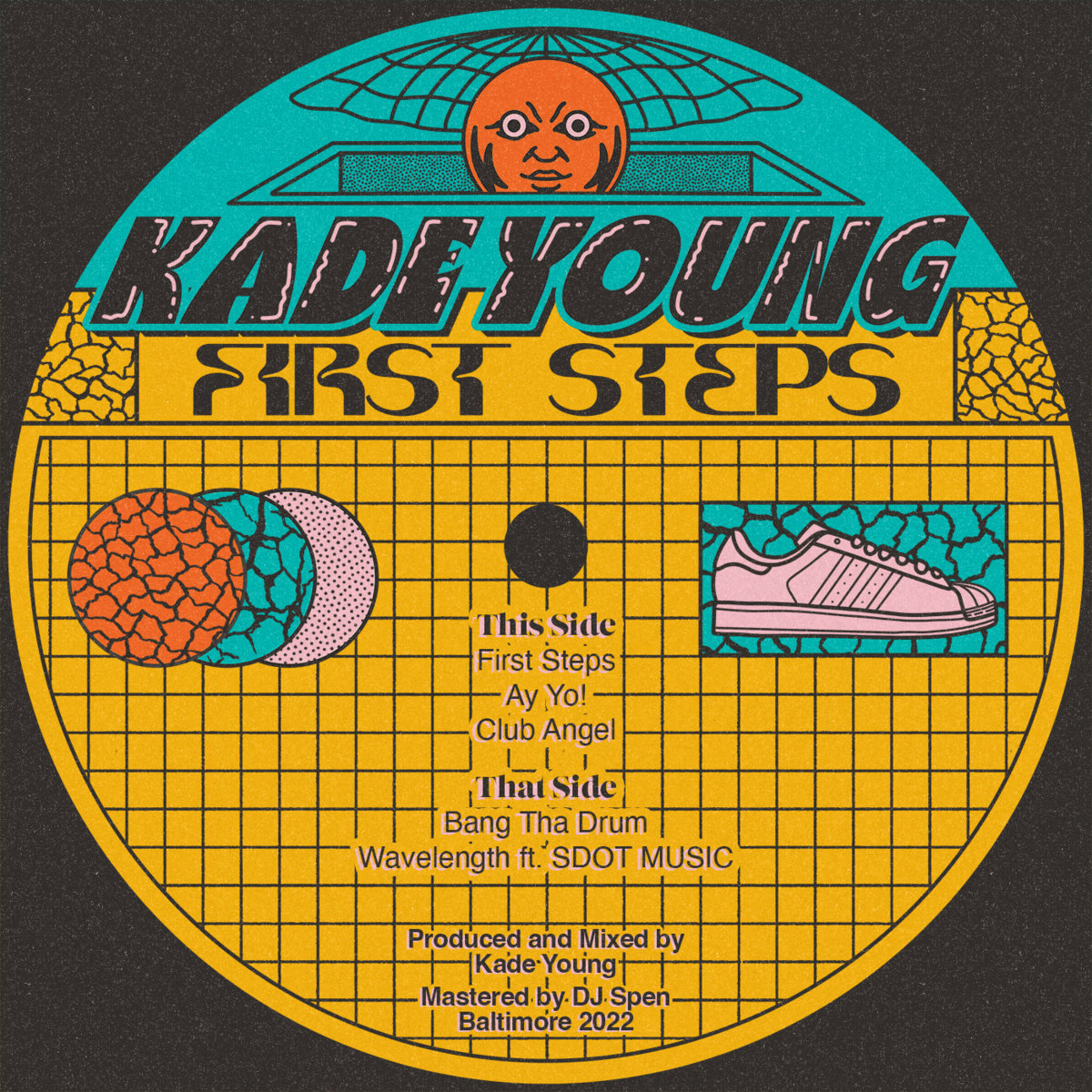 Kade Young – FIRST STEPS EP
Genre: Baltimore Club, Deep Breaks
In a year where both UK jungle and East Coast styles like Jersey Club and Baltimore Club were in vogue (whenever Drake arrives to the party you know things are nearing a critical juncture of some sort), it would be easy slot this Kade Young EP into some kind of lazy trend narrative about two hot sounds from opposite sides of the Atlantic coming together under one roof. The reality is that (much like techno before it) our European cultural associations with genres like jungle and hardcore have obscured the fact that the true origins of these styles are not European at all. Rather, the breakbeat—the essential building block that jungle and hardcore are built around—traces back to soul and hip hop and had been incorporated into American dance music styles like Baltimore Club long before the globalized influence of UK dance styles hit American shores. The most famously sampled break (pulled from the 1969 track "Amen, Brother" by the soul group The Winstons and known colloquially as the Amen Break) is a perfect example of how this lineage has been muddled: it's a drum loop that most people hear and immediately think of the British jungle and DnB producers of the '90s, but its origins are strongly rooted within Black American music.
The FIRST STEPS EP acts as a great primer of what makes Baltimore Club such an exciting genre while also demonstrating his unique approach to the sound. Synthesizing the double-tap staccato bounce of Jersey Club, the manic energy of Amen Break chops, and the call and response vocals of Miami bass—Baltimore's club music style may not be one of America's most famous regional dance genres by name, but it remains very influential. While mostly known for its floor-filling bangers (this compilation from Doctor Jeep's Baltimore club alias DJ Bark Lee is a textbook example), Young distinguishes himself within Baltimore club by delivering a much cooler-headed approach; soothing the uptempo beats with soft melodies and injecting the whole affair with a surprising amount of ennui (his flip of "Godspeed" by Frank Ocean tells you everything you need to know). Kade Young bears similarities to East Coast contemporaries DJ Swisha and OSSX, but Young's productions feel uniquely airy and spacious, embodied by cuts like "Club Angel" that utilize reverb-drenched guitar plucks in place of synth pads to give the track a sense of organic texture and depth. Even the ad-libs are deployed with a light touch—it seems inherently contradictory to describe any use of Lil Jon's iconic "WHAT?" as "subtle," but the way he deploys the famous interjection on "Ay Yo!" is shockingly understated. Make no mistake, though: As delicately constructed as these tracks are, the FIRST STEPS EP is still a collection of party-starters if deployed correctly. Unlike so much modern EDM, Kade Young doesn't feel like he's beating you over the head trying to make you have a good time by force of will; instead he gently coaxes you out onto the dance floor with warm atmospheres and lively rhythms. Listen to it here.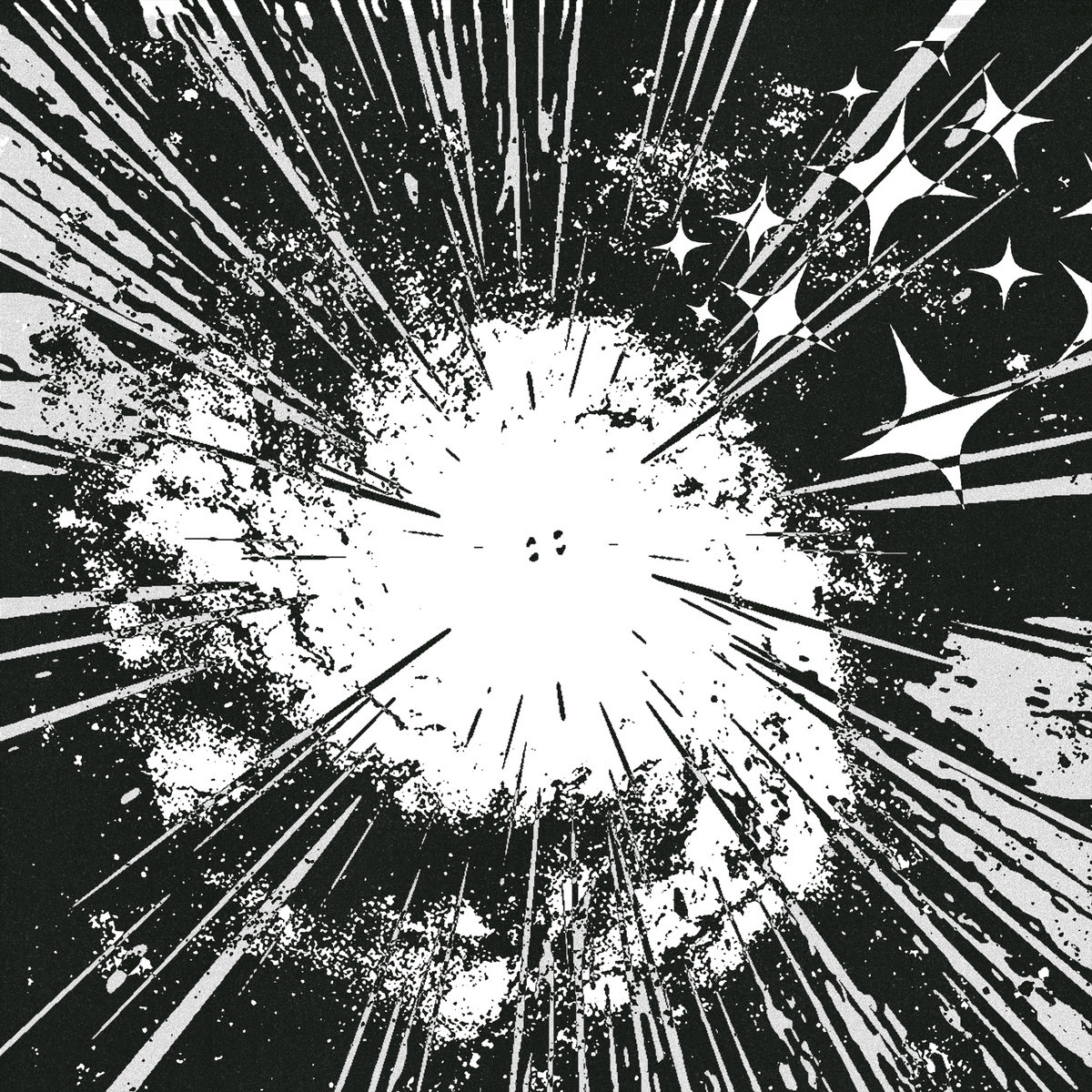 Kush Jones – FUNK PROVIDER
Genre: Deep House, Jackin' House
Necessity is the mother of invention, and as much as we alway think more is more, limitations either self-imposed or otherwise tend to drive creativity the most. As Moodymann put it in his often-sampled Red Bull Music Academy lecture: "It ain't what you got, it's what you do with what you have," and the newest Kush Jones EP, FUNK PROVIDER, is a perfect example of that mantra in action. The tracks on this EP were made with the same set of creative restrictions: a paired-down hardware setup of just a Korg Wavestate, Roland TR8S, and Roland TR06 and a consistent tempo of exactly 130 BPM throughout. Despite this seemingly limited palette, FUNK PROVIDER has an abundance of grooves and textures to explore on each track; making this style sing where other "deep house" music falters. It's a welcome breath of fresh air from the countless tracks that lock into lifeless, stale drum patterns, injecting these 4×4 club structures with an ample amount of swing and putting an equal amount of love and care into the bevy of synth textures and melodies. It's a human touch that no computer can replicate.
Part of a world class DJ crew along with fellow JukeBounceWerk regular DJ Swisha and the HAUS of ALTR dynamic duo of AceMo & Moma Ready, in 2022 the NYC foursome took an already healthy amount of buzz and threw more wood on the fire with a constant stream of great releases and their B2B2B2B show on the Lot Radio (their LA show was the best DJ set I saw all year). Despite this massive influx of hype and an equally prolific output, Kush Jones remains the group's most lowkey and sometimes under-appreciated member. Perhaps this is by design, as his solo releases often favor slower BPMs and more laid-back energy than his partners in crime, but when trying to come up with a favorite EP to represent the foursome's 2022 output on my list, the understated FUNK PROVIDER was an easy choice. The best track, "Sunshine B," has so much kinetic energy that its beat sounds practically spring-loaded, topped off with a waterfall of gorgeous pads cascading over a killer bassline and jacking hi-hats. These tracks are slippery and intricate, but first and foremost they are good vibes machines with a seemingly effortless sense of perpetual motion. FUNK PROVIDER indeed. Listen to it here.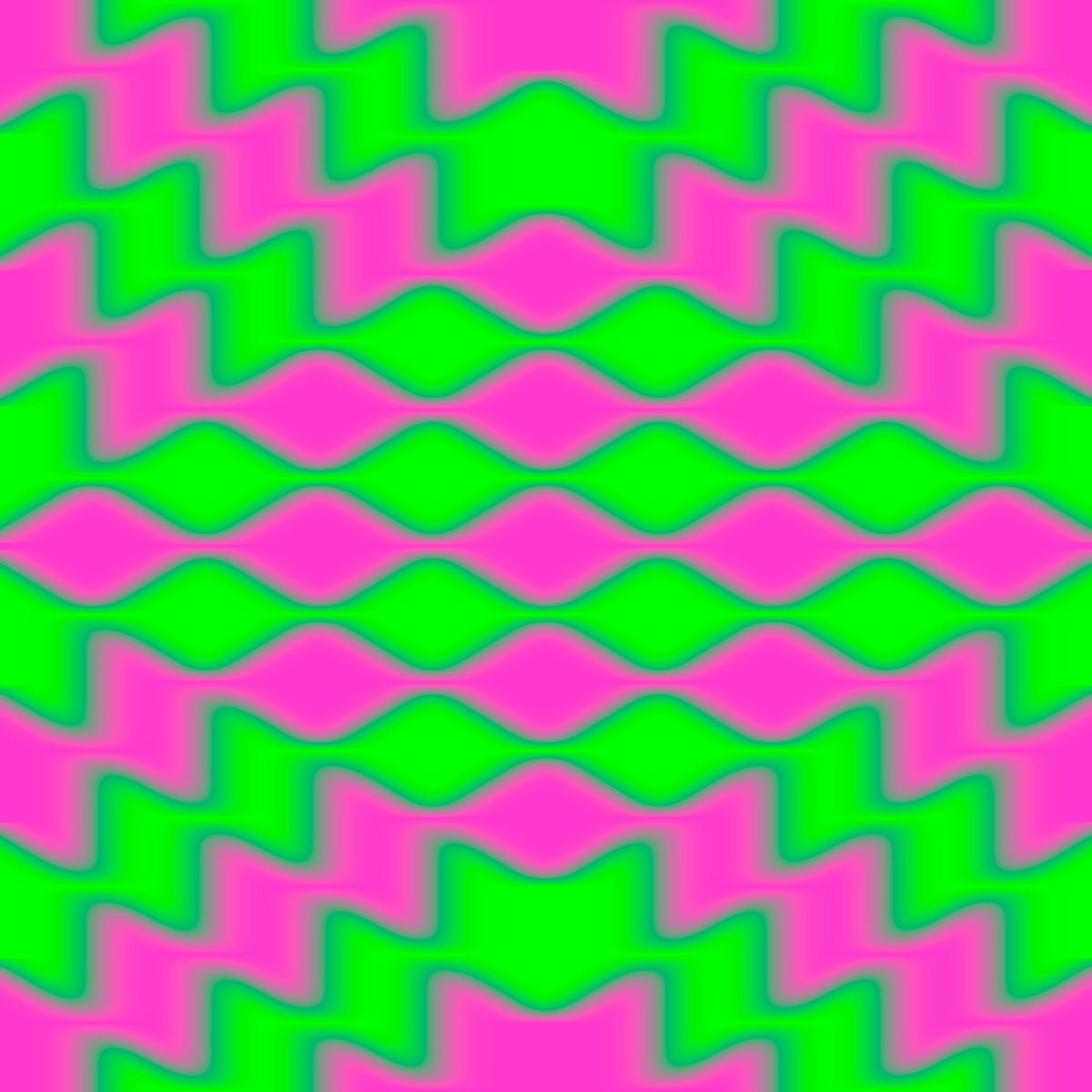 Yazzus – BLACK METROPOLIS
Genre: Afro-futurist Techno, Electro, Acid Techno, Four on the Floor Madness
Hopefully I'm not breaking any news for you here, but techno is a Black artform first and foremost: pioneered by Black communities in Detroit before being exported to the rest of the world in large part via the famed "Detroit-Berlin connection." No label represents this cultural exchange better than Tresor, the Berlin club space that opened immediately after the city's reunification in the early '90s and spawned its own influential record label. Known best for putting out releases from Detroit techno visionaries like Juan Atkins, Jeff Mills, and Underground Resistance, the label celebrated their 30th anniversary last year with a massive compilation called Tresor 30. The compilation's staggering 52 tracks (available as 10xLP box set) span across genres, decades, and the Atlantic Ocean: ranging from classic early '90s tracks imported from US legends like Joey Beltram and K-HAND to future-forward tracks commissioned for this compilation. Among those new tracks was a high speed techno belter "Turn of Speed," courtesy of the Ghana-born, London-raised, and now Berlin-based producer Yazzus.
Yazzus has returned this year with BLACK METROPOLIS, her first full length EP for Tresor that aims, as she put it, "to be Black and beautiful, to be queer, and playful, a nostalgic nod to the '90s but also reimagining it in the current times." Providing high-octane thrills from start to finish, BLACK METROPOLIS succeeds wildly in that mission: full of rough-around-the-edges bangers, these songs recall the genre's underground origins while also paving a new path forward. The metallic electro stomp of "Human Error Processor" and the hammering industrial techno of "Three Deities" share the same blown-out rawness that makes producers like Helena Hauff beloved, but Yazzus replaces the gothic menace of Hauff with something more boisterous and exuberant. Any time you think you've gotten a handle on everywhere a Yazzus track is going to take you, an unexpected new element (like the elastic bassline that writhes across the second half of "Metro City Bay Area") crashes in out of nowhere, like a wrestler launching themselves from the top rope. Most of all, I'm grateful for this EP reminding me that four on the floor techno can be fun *and* boundary-pushing at the same time, avoiding the anodyne, formulaic nature of the music derisively referred to as "business techno" while also avoiding the stodgy self-seriousness of minimal techno purists. With one foot in techno history and the other in the genre's still uncharted future, few EPs left me as excited for an artist's next steps the way that BLACK METROPOLIS radicalized me into Yazzus fandom. Listen to it here.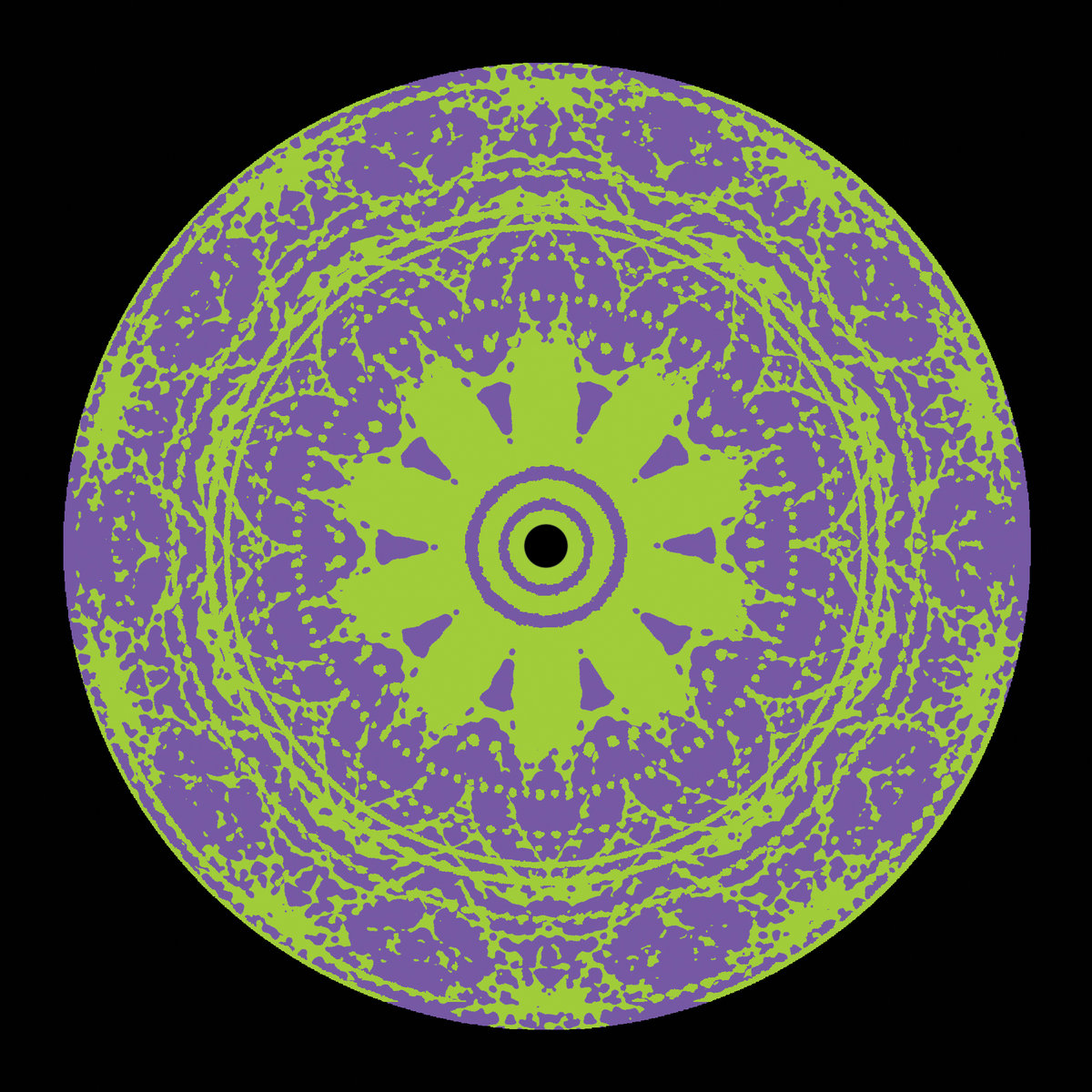 Amor Satyr & Siu Mata – HARD09
Genre: UK Bass, Dubby Bass, Deep Breaks
When assembling my favorite EPs of 2022, there was no label with more representation on my long list than the Manchester "no-nonsense club music" label Hardline. In addition to releases from some of the best modern UK producers like Wodda, Main Line, and Holloway, the label also put out releases from international artists with clear UK influences, like the Japanese break maestro Stones Taro and proggy deep house from Australia's Body Corp. There isn't a 2022 Hardline release I wouldn't recommend, but the EP HARD09 from French duo Amor Satyr and Siu Mata is the clear standout. On their own Paris-based label, Wajang, Amor Satyr and Siu Mata release original tracks and edits from across the world of latin club fusion, blending genres like UK garage and jungle with everything from speed dembow to baile funk (Amor Satyr's edit of City Girls' "Trap Star" is a dangerous club weapon).
Despite the wide range of styles they have already covered, their first release on Hardline is something new from the duo: four tracks of nasty UK bass with a unique percussive flair. Drawing inspiration from dub production techniques, the beats of HARD09 have plenty of negative space, but the synths and rattling percussion layered atop those basic structures are smeared across the track with tons of delay and reverb—enveloping the whole EP in a woozy, heady atmosphere. Chest-shaking walls of sub bass ripple with the slow-moving force of shifting tectonic plates, minimally deployed vocal samples echo out into space as if they're being sucked down a drain. On highlight tracks like "Lights Off" and "Psychic Water," Amor Satyr and Siu Mata's music evokes large boulders being dropped into an undulating ocean of bass. While having clear ties to the bassline-oriented UK garage the Manchester label is most known for, the tracks contained on HARD09 are unlike anything else I heard in 2022—wobbling club cuts that are as deep and psychedelic as they are bruising and heavy. Listen to it here.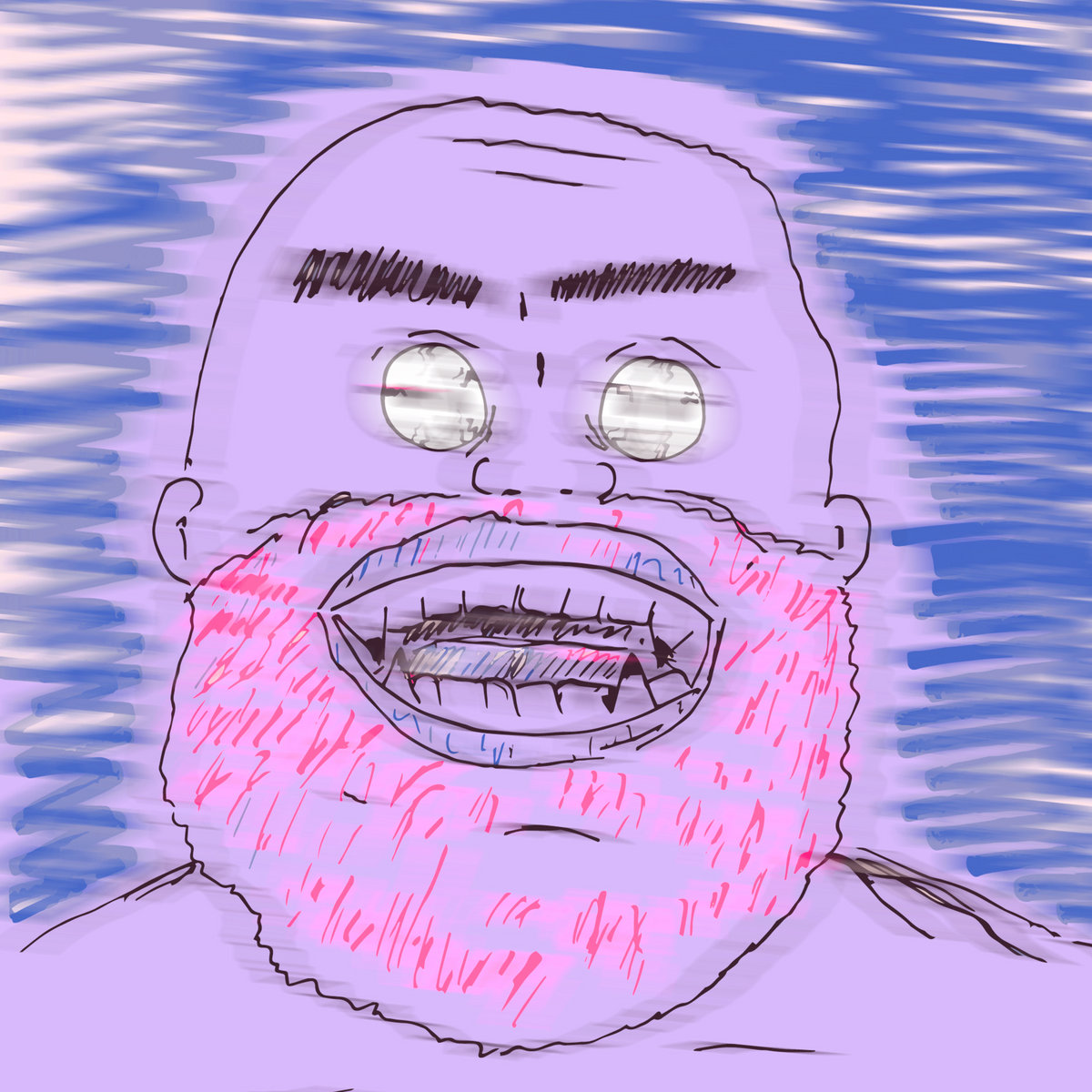 Mr. Mitch – WORK!
Genre: UK Bass, Acid House, UK Club
Between producing early tracks for grime artists like Skepta, running the label Gobstopper, and founding one of London's best club nights in Boxed, Mr Mitch has been an "if you know you know" tastemaker in the UK for many years now, but his 2022 EP, WORK!, is by far his most exciting release as a solo producer. Following his 2021 record LAZY, which featured tracks like "Did We Say Goodbye?" that mournfully pay tribute to the loss of the club as a communal space during the pandemic shutdowns, WORK! marks his return to proper dancefloor tunes. However, the mood isn't joyous celebration as much as teeth-gritted determination. We're back in the club, but this isn't all fun and games—Mr. Mitch is here with something to prove.
"JACK RUSSELL" starts things out on a particularly hectic note, with a fidgeting acid synth that winds its way through off-kilter drum patterns that feel like they could fall apart at any moment. The EP balances those harsher edges with sweeping melodic breakdowns, with moments like the downtrodden synth line and vocal chops on "JACK RUSSELL" or the cooing R&B samples of "R U IN2IT" that offer brief moments of melodic reprieve before careening right back into the chaos. The wistfulness that ran throughout LAZY is still lingering on this EP, but the tracks on WORK! are far more muscular—as if the same melancholy feelings have now been given armor-plated mech suits. The drop on "R U IN2IT?" is particularly massive, stripping away the jazzy chords that cushion the verses and interjecting the gruff adlib "Who told you that I made garage?" before uncorking a wallop of seasick sub-bass over a lurching two-step shuffle. All four tracks on this EP offer something totally unique, but as a whole they are a clear vision of a dance artist ready to step into the spotlight. Listen to it here.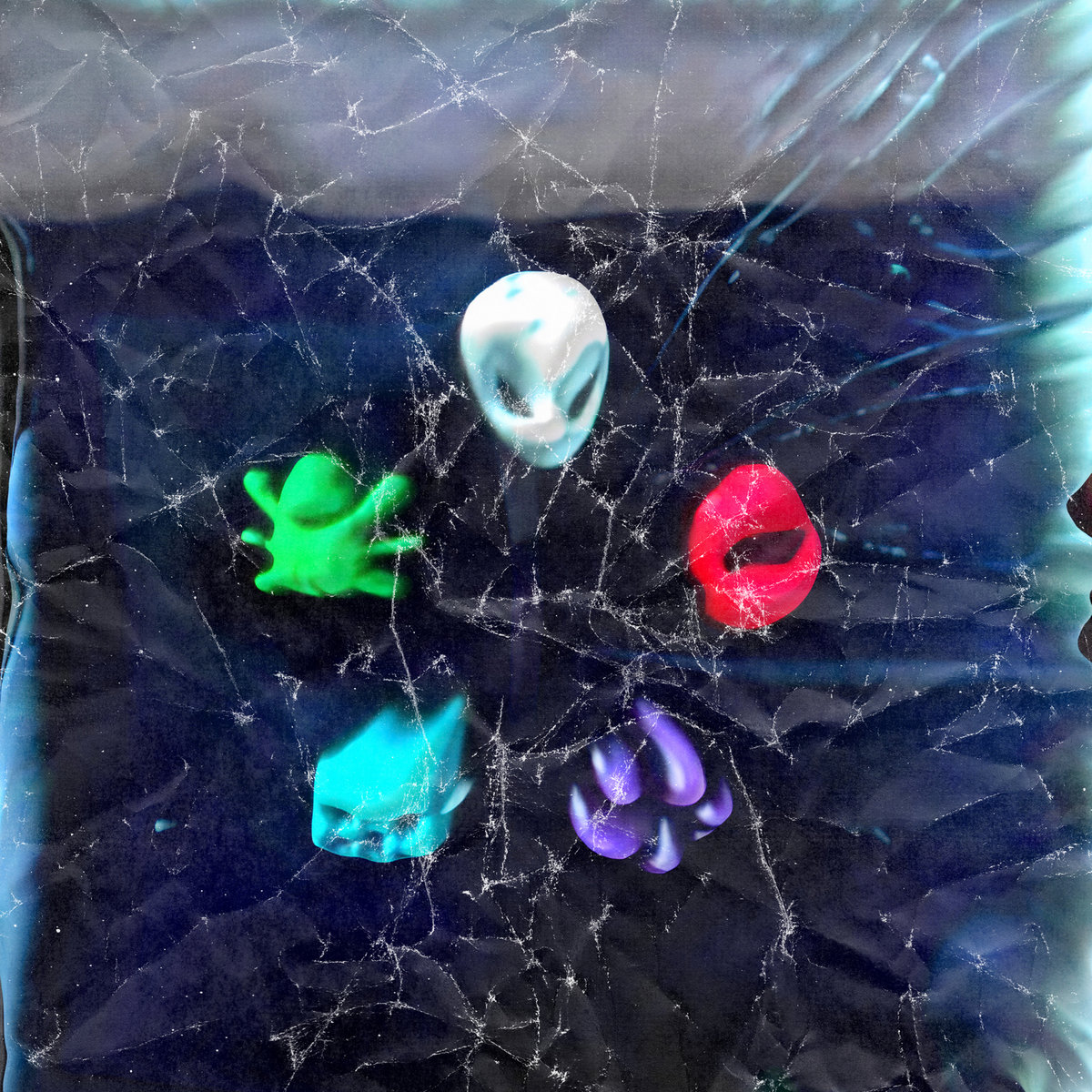 Two Shell – ICONS
Genre: Tech House, UK Garage, Cheeky Little Bastard Music
Love them or love to hate them, the anonymous club music pranksters Two Shell were near impossible to ignore in 2022. I've been an investor in imaginary Two Shell stocks from the moment I first heard the excellent TOUCHPAD EP in 2020, but it was the ever-growing mountain of rare tracks (often with definitely uncleared and pitch-shifted samples) that you can find via YouTube re-uploads that really turned the heads of dance music obsessives. As this digital hype translated to IRL booked gigs in the UK and America, Two Shell ran several MF Doom style cons in which identically masked imposters posing as the duo pretended to turn knobs over pre-recorded sets—while another pair hopped on Instagram Live from a completely different location. Stunts like this and their cryptic 3D website, where previews of new music are sometimes accessible via secret passcodes, may initially suggest that the Two Shell phenomenon is just an elaborate gimmick or cynical branding exercise. The only reason the duo are (mostly) not loathed within dance music culture is that they have repeatedly proved that they have the tunes to back up the hijinks.
As was the case with Joy Orbison in the early 2010s, much of the best Two Shell material can be found on unreleased track ID holy grails (a whole new crop just hit the e-streets just this week), but the officially released ICONS EP from June was a clear declaration of intent for the group. While I generally enjoy the take on futuristic UK garage and techno popularized by artists like Overmono, Two Shell's approach feels more dynamic, strange, and colorful; the duo's cheeky humor and creativity going a long way to counterbalance their shiny chrome sci-fi patina. The ICONS EP is practically exploding at the seams with all the irreverent ideas they manage to cram into this otherwise sleek package, from the galloping tech house opener "Ghosts" to their deliriously wacked out take on '90s big beat "Mainframe" (which sounds a bit like a 2022 update on the unexpected crossover between Aphex Twin and The Prodigy). Two Shell contrast their spartan drum productions by layering them with consistently over-the-top sound design—whirring machine noises, record scratches, and enormous super-saw synths whizzing past the listener's head at high speeds while a GLaDOS-esqe robot narrator delivers monotone status updates. This gag is used most notably on "Pods," when Two Shell "Activate rockstar mode," before a deliberately garish-but-also-kinda-sick guitar solo morphs into a Justice-esqe bloghouse synth line. The ICONS EP presents a series of contradictions: It's a dance music rollercoaster that is stiff and robotic, yet funky and dynamic. It's pristinely, almost antiseptically produced and yet full of vibrant texture; taking itself seriously but also completely goofy and immature. It's somehow deeply sentimental and winkingly sarcastic at the same time. It's Two Shell baby. Listen to it here.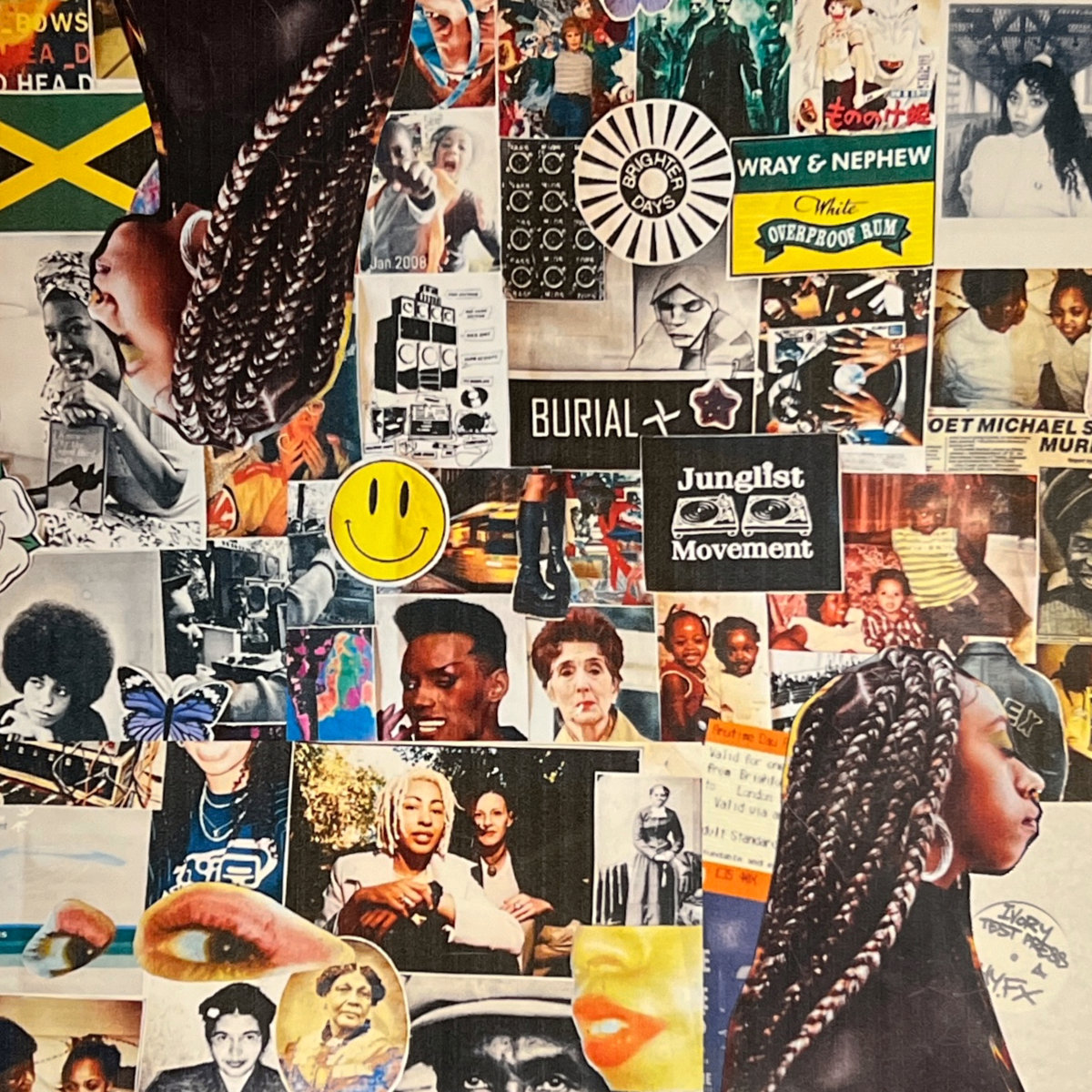 Nia Archives – FORBIDDEN FEELINGZ
Genre: Jungle, Hardcore, DnB Pop
As the sounds of jungle and UK hardcore see their biggest resurgence worldwide since the genre's initial '90s boom, the quadruple threat producer, singer, songwriter and world-class DJ Nia Archives has managed to ride that wave to massive short term success—while also proving that she has the potential to stick around for the long haul. Her debut EP, HEADZ GONE WEST, was only released in April of last year, and yet by the end of 2022 she had already received awards for producer of the year and breakthrough producer from NME and DJ Mag respectively. Fusing high-energy beats with sultry pop vocals and introspective songwriting, Nia Archives represents the exciting potential for jungle and D&B as fodder for genre-blending mainstream crossovers, but she also embraces her role as the torch bearer of the genre's historical tradition. Taken under the wing of Bryan Gee, the co-founder of legendary '90s jungle label V Recordings, Nia clearly takes massive pride in the co-signs she's received from those who inspired her, but the thing that makes her the Junglist Chosen One is not a doctrinarian commitment to recreating the '90s exactly as these forebearers pioneered it. In DJ sets like her recent star-making Boiler Room appearance, Nia seamlessly weaves together classic records from old school legends like Lemon D and DJ Krust with selections from jungle's current generation of artists like Tim Reaper, Sully, and Sherelle, somehow making tracks that range from three months old to 30 years old all feel like they're part of the same timeless continuum.
Nia's tentpole release for 2022, the FORBIDDEN FEELINGZ EP, embodies that "future classic" duality: It's as much an EP for the real heads as it is a gateway drug to any unsuspecting newcomers about to be introduced to an entire new world via her pop songwriting trojan horse. Drawing comparisons to Erykah Badu and citing Amy Winehouse as well as the lovers rock and reggae music her parents raised her on as inspirations, these songs would probably still be great over more traditional R&B production; but by taking those influences and melding them into frenetic dance style that she knows inside and out, the result is something so much more vibrant and urgently innovative. You can see this in action "18 & Over," which pairs a sturdy bassline and classic breaks (as well as the frequently sampled "give me a motherfucking breakbeat" ad-lib that is like the rallying cry of jungle fans) with a reggae sample that Nia playfully mirrors on the track's hook in her beguiling, smoky lilt. While many have pointed out the unavoidable Pinkpatheress comparisons, placing these two artists side by side always ends up being reductive, as surface-level similarities in their music obscure the dramatically different paths that lead them there. As massive dance music nerd, Nia's more studious and DJ-oriented approach resonates more with me, but there's nothing to be gained by turning this into a "there can be only one" situation (like the way there was only allowed to be one Queen of rap for much of the 2010s and that title became a sort of championship belt to squabble over). The success of Nia Archives is not the endpoint of a trend cycle or genre fad, but rather the dawning of something truly new and exciting: By charting a line from the genre's earliest forms all the way to its most modern iterations, Nia demonstrates just how much meat is still left on these bones for herself and others to tap into. As the stylistic range between the two absurdly good follow-up singles like "Baianá" and "So Tell Me" indicate, Nia Archives is just getting warmed up. Listen to it here.