Without further ado, we're proud to present our Top 10 EPs of the 2010s
Honorable Mentions:
Benny the Butcher – THE PLUGS I MET (2019)
Kamasi Washington – HARMONY OF DIFFERENCE (2017)
Spielbergs – DISTANT STAR EP (2018)
Angel Olsen – STRANGE CACTI (2011)
King Princess – MAKE MY BED (2018)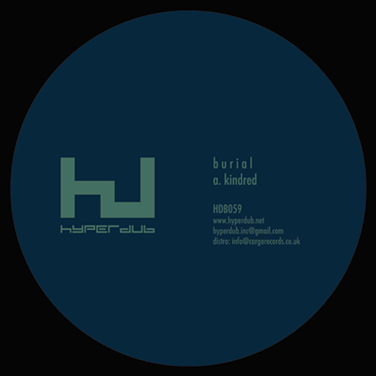 10. Burial – KINDRED (2012)
Genre: Future Garage
The 2010s signalled a lot of things for a lot of musical movements, but a less-reported-on facet is the fact that electronic music finally became comfortably acknowledged as something whose effect could be contained in a recorded pressing after a long history of "you had to be there" live sentiment. Now sure, internet warriors of yore will point to the classic Aphex Twin ambient works, and there's certainly an argument to be made for Boards of Canada as well, but this decade felt like electronic EPs and albums were finally allowed to be part of the conversation in a vital way. A large part of the modern internet hype cycle around electronic releases owes itself to Burial. Despite not having released a full-length in 13 years, it's still hard to argue anything other than that the decade in EPs belonged to the elusive Brit, tantalizing us five times over, each feeling like a bona fide event in and of itself for a generation of kids that grew up on forum board whispers of his 2007 output. To this day, KINDRED continues to feel like an alien transmission from a time and place not our own, laconically floating on aqueous synth palettes, ghostly snippets of indiscriminate singing samples, and hypnotic, groove-oriented production. While more focused on getting feet to move than its 2011 predecessor STREET HALO, there are still few talents that can hit the signature Burial sweet spot that can really only be described as transcendental murk, an evocative and hazy recollection of woozy, lamplit nights barely remembered as if a dream. "Kindred" kicks things off as more urgent, the percussion keyed up in an iconic garage lock-step, before letting us simmer in the head-spinning modulated synth runs of "Loner." But it's on closer "Ashtray wasp" that the come-up finally culminates, a cloud-obscured synth lick fighting for prominence in the mix over the incessant syncopation of the drum loop and a menagerie of haunted wails swirling in the background before blissing out in an interlock between curious synth hits and plaintive, searching vocals. It's heady, transformative stuff, no doubt as heady and transformative as you've heard, and is just about as ideal as "after hours" sentiments can get. Acts such as DJ Seinfeld would have likely never seen the light of day had it not been for Burial's earlier efforts, but to this day there's still no one that can do it quite like him. [Thomas Seraydarian]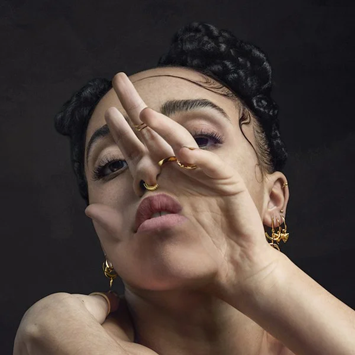 9. FKA twigs – M3LL155X (2015)
Genre: Art Pop
FKA twigs came seemingly out of nowhere nearly fully formed. Her artistic vision vivid, the aesthetic ornate but not overdone, and the brief discography replete with incredible highs and nothing even closley resembling a low. Her first "era," as it will likely be remembered, concluded with M3LL155X, the most kitted-out extended play of the decade. Twigs is both fierce and fragile on this, the most unrelenting, brutal, and beautiful project of her still-budding career. M3LL155X works well as a standalone, but the accompanying short film elevates the project into another echelon, exhibiting Twigs' outstanding directing skills that we will hopefully be treated more to in the near future. And even with the cavalcade of high-profile collaborators, the chemistry between Twigs and Boots produced the strongest reaction, with instrumentals that are far more chaotic than that of her other projects, suiting the EP's themes perfectly. If more extended plays were like M3LL155X, we'd have to give a lot more credence to the form. [Ryan Moloney]
8. Alex Lahey – B-GRADE UNIVERSITY (2016)
Genre: Alternative Rock
Perhaps no artist this past decade was better suited to capture the unique anxieties of 20-something millennials than Alex Lahey. On her debut EP, B-GRADE UNIVERSITY, the art major and college dropout expands on her personal experiences with wry self-deprecation to sing of useless degrees, fear of crippling debt, and romantic woes. Though contextually she's touching on #MillenialProblems, Lahey's sophisticated wordplay juxtaposed against her joyful pop melodies paints these worries as universal. After all, what's more universal than self-doubt? Beneath all the melancholy and angst, Lahey presents an aura of hope and positivity, a quiet reminder (or prayer) that a brighter future awaits. [Becca Lengel]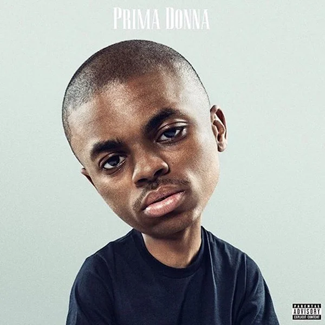 7. Vince Staples – PRIMA DONNA (2016)
Genre: Hip Hop
I would imagine Vince Staples hates that we're calling this an EP. The man who has an opinion on everything undoubtedly has an opinion on what is an EP and what is a mixtape and what is an independent release and what is an album and what is a playlist and blah blah blah—even I feel somewhat bored by contemplating something so trivial. The seven-song, 21-minute project feels so deliberate, so specific, with nothing left to chance, that the inevitable argument that it's an album would hold enough water to fill the tank on the cover of BIG FISH THEORY. After his dour, masterful double album (again with these designations) SUMMERTIME '06, PRIMA DONNA offered a small bit of respite from the darkness with some festival-ready tracks like "Smile" or the Kilo Kish-assisted "Loco." Even if some of this sonically sounds like leftovers from SUMMERTIME '06 (DJ Dahi and No I.D. make frequent appearances here), leftovers from that record are better than 95% of most other releases. That James Blake pops up behind the 1's and 2's for the sparse OutKast-sampled pop banger "War Ready" and the claustrophobic closer "Big TIme" makes the whole project ferociously engaging as only Staples can be, and it stands on its own among a discography of excellence. [CJ Simonson]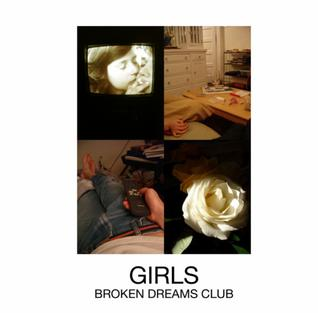 6. Girls – BROKEN DREAMS CLUB (2010)
Genre: Jangle Pop, Surf Rock
Here's a galaxy brain take for you: BROKEN DREAMS CLUB was the best thing Girls ever released. That's to say nothing of how excellent ALBUM or FATHER, SON, HOLY GHOST are, both are great, but BROKEN DREAMS CLUB, the in-between six-song EP that really functions as it' own mini-album in the Christopher Owens-led band's short discography, is a masterpiece. It offers both the straightforward surf, psych, and garage rock that made their debut so accessible while beginning to embrace the more expanded experimental palate they'd close out their career ambitiously chasing without losing effortlessness —there's nothing as massive as "Vomit," but the seven-minute closer "Carolina" certainly toys with a varied sonic trajectory before settling on a fuzzy, midtempo doo-wop shuffle. Every tone and musical idea the band succeeded at sits somewhere on BROKEN DREAMS CLUB, from the crying organ on the country western slow dance title track, to the surf rock tango of "Alright," to the brassy romance of opener "Oh So Protective One." It's Girls' most accessible and quintessential sounding work, neither lightning-in-a-bottle genius nor workmanlike polish, and it's worthy of highlight. [CJ Simonson]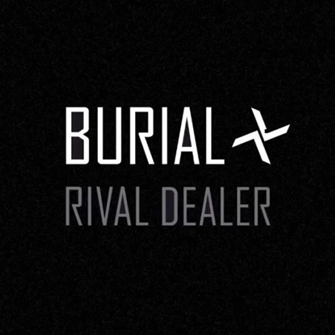 5. Burial – RIVAL DEALER (2014)
Genre: Future Garage
 The narrative surrounding Burial's decade was, shamefully, centered around what he didn't do: release an LP. The wanting central to that narrative is obviously understandable. His first two cracks at a full-length record were absolute stunners that have left fans waiting 13 years (and counting) for installment three. But Burial fans have not been subjected to the misery their whining suggests. William Bevan consistently put out music that was, for the most part, on par with or, in the case of RIVAL DEALER, exceeded those legendary LPs. And while KINDRED (see: #10) and TRUANT / ROUGH SLEEPER outshine most producers' output, RIVAL DEALER is on a different level. The three tracks on here are the loftiest he's ever made, reaching levels of ascendant ambient that weren't even sniffed by his contemporaries until DJ Healer's stunning NOTHING 2 LOOSE. If you hear "Hiders," a track that exudes more unbridled, uplifting joy than just about anything else put to wax in the 2010s, and still find a way to complain that you haven't been treated to enough Burial, well, that's heinous. [Ryan Moloney]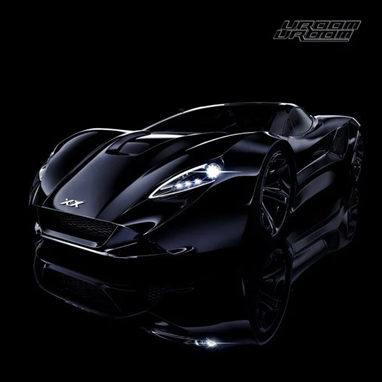 4. Charli XCX – VROOM VROOM EP (2016)
Genre: Avant-Pop
Integral to Charli XCX's major glow-up this decade was super producer SOPHIE. While Charli has always flirted with the more eccentric fringes of pop, it wasn't until VROOM VROOM that she really came into her own. Letting the prolific producer's work—the sonic equivalent of the T-1000 from TERMINATOR 2: JUDGEMENT DAY—engulf her whole actually led to something totally august and unfettered. Take titular opener, for instance, where Charli declares "Let's ride" ever so confidently over browbeating synths; as she raps, "Chauffeur stayed home because my girl wanted to ride," she doesn't just own the car, she owns the road too. In her typically cherubic, lollipop-sweet voice, she sings, "All my life, I've been waiting for a good time… so let me ride." In a genre that's infamous for sticking to what's tried-and-true, it's refreshing to hear someone who's getting out.
SOPHIE brings her A-game, keeping things cohesive while constantly raising excitement. "Trophy" clangs with a footwork-inspired beat, dropping Charli into a percussive-laced gauntlet fraught with agitated peals and bombinating screeches. Hannah Diamond makes sure to add some nice candy-dye racing stripes to Charli's whip on "Paradise" as she croons, "Tonight, we're in paradise / soarin' through the sky," like some vocalist that wandered off the Dance Dance Revolution game. Luckily XCX picked her up for this, and thanks to Sophie they make her feel right at home, as the song whoops and wobbles and bounces and whines. It's a perfect complement to Charli's sensibilities.
In the finale, things get darker, weirder, a tinge more Dali-eqsue. Charli fully embraces her new scaly, carbon fiber skin: "I feel like an animal on all fours / I see myself all over you, for sure." As vampy and vanta black as the sound is, when she confides in the listener, "No one gets to know but you," genuine honesty ekes out in the final syllable and you're honored by her designation. Of course, you'll keep her secret. Just as you would've given someone else a sign and hit them one more time had they so sincerely asked nearly 20 years prior. [Nick Funess]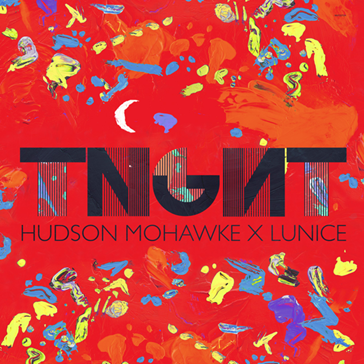 3. TNGHT – S/T (2012)
Genre: Trap
We take "Higher Ground" for granted now, a kind of monster trap banger that predated the sound being the mainstream baseline. In 2012,  producers Hudson Mohawke and Lunice made something that kind of defied sonic expectations, the clapping hi-hats and storming horn line making for one of the best amp-up jams the 2010s had to offer. That it sits right in the middle of the duo's self-titled debut EP, an odds and ends collection of brash, similarly functioning electronic hype music, makes it feel almost unassuming, but "Higher Ground" existed for most of this decade as its own singular oddity almost devoid of the other excellent work happening on this EP. These songs are visceral, and quaint traces of Travis Scott or Playboi Carti's manic electricity can be heard in each. When the duo returned for a follow-up at the end of 2019, TNGHT was mostly being discussed as one of the decade's great "What Ifs," but returning to where the collaboration began you can hear a future of pop music. [CJ Simonson]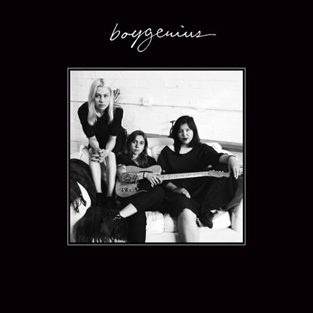 2. boygenius – S/T (2018)
Genre: Folk Rock
There's an exceptional amount of rage bubbling just beneath the surface of boygenius' 2018 self-titled EP. Driven by the frustrations of young women in an inherently sexist music industry, BOYGENIUS thrives on this anger, stewing in a quiet perturbation that is so close to exploding but, for the most part, manages to pull back. Folk/indie/singer-songwriters Julien Baker, Lucy Dacus, and Phoebe Bridgers work together to contain this fury, each stepping back to allow another the opportunity to process their independent grief until they can't hold it in anymore, the opening chord of "Salt In The Wound" striking and awakening a centuries-old angst. There is no greater build-up to a communal primal scream than on BOYGENIUS, there is no greater support system than these three folk/indie singers and the generations of female rage they capture in a six-song EP. [Aya Lehman]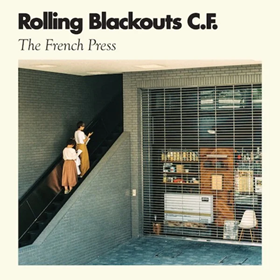 1. Rolling Blackouts Coastal Fever – FRENCH PRESS (2017)
Genre: Jangle Pop, Indie Rock
The Australian indie rock outfit describes their own sound as "tough pop/soft punk," but this label undersells their sound entirely. 2017's THE FRENCH PRESS is a jangly romp in the land of spiky riffs and witty lyrics, defying its pop sensibilities with true rock edge and mind-blowing guitar solos. Title track "French Press" features one such ripping solo that gives The War on Drugs a run for their money, five-and-a-half minutes of pure, unadulterated fire, and while it takes a lot for me to refer to something as Bob Dylan-esque, folks, closing track "Fountain of Good Fortune" is Dylan-esque. But what makes THE FRENCH PRESS such a gem is its completely thorough conception; all these songs sound good, but more importantly, they sound good together. RBCF's latest singles in 2019 suggest the band's progression towards a lighter, more surf-centric sound—think Smith Westerns meets Real Estate—but THE FRENCH PRESS is proof that these guys know how to shred. Period. [Claire Epting]