We're here to tell you what's hot and what's not in the first music roundup of 2020!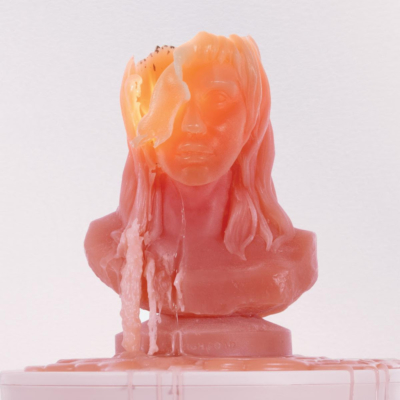 Kesha – HIGH ROADS
Genre: Pop
Favorite Tracks: "My Own Dance," "BFF," "Resentment (featuring Sturgill Simpson, Brian Wilson, and Wrabel)"
It was never going to be easy to follow up an album as empowering as 2017's RAINBOW, and though the overall sound packaging makes it feel erratic with all its variety, Kesha does sound stronger and freer across her fourth studio album, HIGH ROAD. Kesha gets things rolling with an ode to her former "Tik Tok" glory days with party anthem "Tonight," ever so slightly more mature—less mainstream-sounding while still echoing the same lifestyle she promoted on 2012's ANIMAL. Throughout the sixteen 16 she threads in rap, pop, R&B, and glitzy radio rock, proof that she's not holding herself back. HIGH ROAD doesn't have the same urgency and emotional weight as RAINBOW, but it attempts to make up for it in variety. The best moments on the album have her replacing more obvious feminist anthems for tracks like "BFF" or the fatherless "Father Daughter Dance." Her freedom can be heard on "My Own Dance" and "High Road," shifting her focus to doing things her way because she "ain't losing no sleep" anymore. She follows up her tough first act with a softer, gooier second half with "Shadow" and "Cowboy Blues," the acoustic composition adding a homemade quality before continuing on to the quirky, fun chant-along "Potato Song (Cuz I Want To)." I don't follow the reasoning in ending the album on "Summer," the lackluster closer that feels more like an afterthought than a proper finale, but Kesha nonetheless uses HIGH ROAD to show off a more sonically diverse and complex side that she'll hopefully get to explore moving forward. [Liliane Neubecker]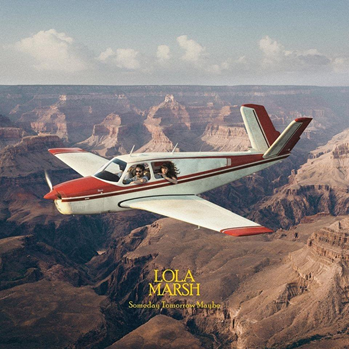 Lola Marsh – SOMEDAY TOMORROW MAYBE
Genre: Dream Pop
Favorite Tracks: "Hold On," "Only For A Moment," "Like In The Movies"
Most people don't want to put in the work and energy to end a relationship on good terms, the kind of conclusion where you stay friends. Israel's biggest indie duo, Lola Marsh, not only survived their breakup, but wrote their break-up album together. It obviously takes something very special to be willing to work through a project like this, and despite going through such a big emotional change, Gil Landau and Yael Cohen managed to hold onto the sound they explored on their debut album REMEMBER THE ROSES while allowing it to grow and expand on their latest, SOMEDAY TOMORROW MAYBE. This time 'round their love for old westerns becomes undeniable, whistles and folksy guitars sprinkled in the opening track "Echoes," "Hold On," and "Darkest Hours." Meanwhile you'll find odes to the crooners with Old Hollywood-esque tracks such as "Like In The Movies" and the soundtrack worthy "In The Morning."
"Hold On" becomes the most revealing song about their past romance, tying in both their fondness for spaghetti westerns with sweeping orchestral flourishes that would make Sufjan Stevens proud. There's a compelling folkiness that empowers the doubt and difficulty that Cohen sings about: "Are we what we pretend to be? / And we couldn't find / What we were looking for / We failed to read / The writing on the wall." Though the song gives us a glimpse of what Landau and Cohen went through, the true heartbreaking track is "Four Long Seasons," with its soft, whisper-like vocals that almost evaporate in the tormenting repetition of confusion that comes with a breakup without the mess of crying your eyes out. Truly a piece of genius. If you're looking for more of the Lana Del Ray qualities found on their debut, head straight to "Give Me Some Time" and "Darkest Hour" for the dream pop melodies and gloomy builds. Though SOMEDAY TOMORROW MAYBE is less catchy by comparison, it exemplifies their strength as musicians and partners and offers fans a more grown-up palate. [Liliane Neubecker]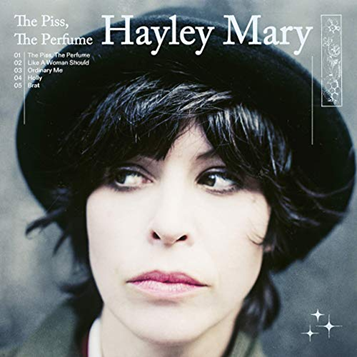 Hayley Mary – THE PISS, THE PERFUME
Genre: Indie Pop
Favorite Tracks: "The Piss, the Perfume," "Brat"
Hayley Mary must be burnt out on synth-heavy stadium rock, because THE PISS, THE PERFUME sounds nothing like the Jezabels, the Australian quartet fronted by Mary who take the new-wave revivalism of Metric and make it even larger and more anthemic. Although their production could be a little glossy, especially on their sophomore release THE BRINK, the band's post-punk rhythms and underrated drum work gave their full synthspaces a sense of groove lacking in their peers, and 2016's evocative, bleak SYNTHIA was further proof they were trying a lot harder in terms of unique song-structures and writing. Mary sadly does not experiment nearly as much on her first solo EP, which leans heavier on her Chrissy Hyne worship than her Kate Bush love. There are very few synths, outside of the sour fizz of "Ordinary Me" that ruins an otherwise potent ballad, and no seven-minute pieces with crescendos and build to them: it's standard rock music with plenty of hooks, clean production, and Mary's striking vocals. Despite sounding nothing like the Jezabels, Mary manages to capture a similar appeal: it doesn't do much unique, yet it still manages to muster a personality through great performances and maddeningly catchy writing. While I hope the next Jezabels record continues to build on SYNTHIA rather than this, it's nice that Mary has not forgotten her fundamentals and can keep things terse yet satisfying. [Blake Michelle]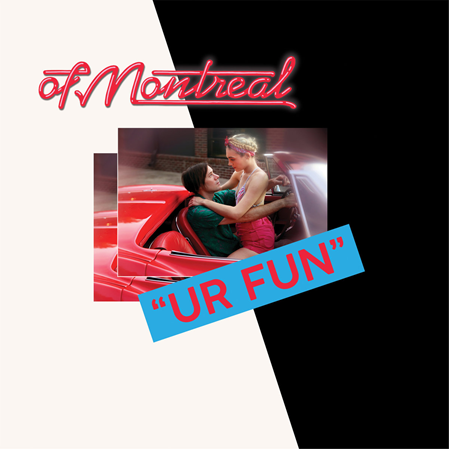 of Montreal – UR FUN
Genre: Indie Pop
Favorite tracks: "Peace To All Freaks," "Gypsy That Remains," "Don't Let Me Die In America"
Like most of Montreal albums, UR FUN, the band's 16th record, is a bit hard to pin down—after a first listen, I wasn't sure I liked the album at all. Drenched in '80s synth and electropop, frontman Kevin Barnes spins politically charged and overly intellectual lyrics into upbeat pop tunes. It all feels a bit convoluted at first, and, if you're like me, you may find yourself gagging as Barnes sings out "I-D-K." Typical with of Montreal albums, however, a second listen yielded a much more pleasant listening experience. The juxtaposition of depressing lyrics with happy beats finally clicked (I still hate that dropping "I-D-K" is an actual lyric on "Polyaneurysm"). The opening track, "Peace To All Freaks," is classic of Montreal, almost too catchy for its own good, while "Don't Let Me Die In America" finds Barnes channeling David Bowie more than ever as he laments a place so bad he doesn't even want his spirit to haunt it. With genuinely fun moments mixed throughout, UR FUN is a respectable addition to of Montreal's lengthy catalog and lives up to its name. I can't help but feel, however, that the use of pop as escapism from our current political landscape would have been better served in 2018 (in place of WHITE IS RELIC/IRREALIS MOOD, perhaps?) than in an election year in which a more forthright stance is called for. [Becca Legel]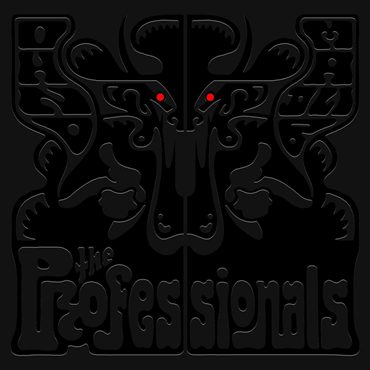 The Professionals – S/T
Genre: Hip Hop
Favorite Tracks: "Payday," "I Jus Wanna," "Tired Atlas"
With the exceptions of MF Doom, Madlib is the most beloved living mind in left-field hip hop. His repertoire of projects, from SHADES OF BLUE and THE UNSEEN to MADVILLAINY and PIÑATA reads like a Wikipedia list of the most important alternative rap tapes of all time. Madlib's followup to last year's excellent Freddie Gibbs collab BANDANA is a tape made in collaboration with his younger brother, Oxnard jazz rapper Oh No. Madlib's production style is defined by blissed-out bebop samples that usually pair drawn-out saxophone and piano loops with galloping drum machine shuffles. However, as the Professionals, the duo embrace dissonance that is more evocative of Knxwledge or recent Shlohmo than it is of the producer's beloved signature chops. Although this tonal change proves that Madlib and his brother are capable of eschewing their tried-and-true formula, putting on the record also proved to be an unpleasant surprise. The most definitive feature of THE PROFESSIONALS is that it is distracting and sometimes hurts my ears to listen to. Warped samples, noisy, clattering hi-hats, and distorted echoing horns are mixed uncomfortably around occasionally decipherable rap verses. It often feels like the duo listened to their derivatives like MIKE, Ratking, and post-DORIS Earl Sweatshirt and decided that they wanted to copy methods that resulted as an extension of work that they made when their proteges were still in elementary school. Tracks like "Superhumans," "Buggin," and "Dishonored Valor" are disagreeably woozy and leave me wishing the Professionals had stuck with the techniques that made them pros to begin with.
There are a few pleasant moments of clarity in the 44-minute blur of THE PROFESSIONALS. "Payday" has a really funky halftime groove and employs vocal pitching in the same endurable way that Steven Ellison did on his tape as Captain Murphy. While the snare may smack way too hard, "I Jus Wanna" is a good Anderson .Paak-esque funk rap track about cooling out and living the California dream. "Tired Atlas" attempts to merge political rap and a money turn-up anthem, and while it may not be an immediate classic, it does have some of the same elements that make Madlib's collaborations with Quasimoto so timeless. Ultimately, though, THE PROFESSIONALS sounds like the part of a Madlib DJ set during which I would leave the floor to grab another drink. It's good to see Madlib and Oh No both pushing themselves to stay contemporary in the new decade, but while listening to this I found myself more excited when the album ended than I did at any moment while listening to it. [Ted Davis]