We're here to tell you what's hot and what's not on this week's music roundup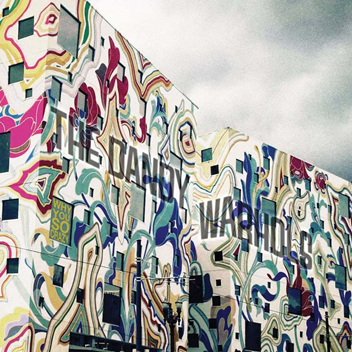 The Dandy Warhols – WHY YOU SO CRAZY
 Genre: Psychedelic Rock 
Favorite Tracks: "Fred n Ginger," "Be Alright," "Motor City Steel"
What is happening here? No seriously, what is going on with this album?
For those not keyed into the work of famed Portland psych rock four-piece The Dandy Warhols, WHY YOU SO CRAZY is standard fare. A bizarre void of electronic composition sets the tone for a listening experience that is ominous yet sprightly. It is the type of album you would expect to hear in the background at the high-brow bar down the road, but also one you might play in the car on a family road trip? The lyricism and significance are on the wrong side of disenchanting, but somehow the unexpected experimentation captures your attention and keeps it. The Dandy Warhol's traverse between genres on a project that winds up rather enjoyable once you can clear your head.
If you take opener "Fred n Ginger" to be any indication of where the album is going, don't; the standalone track is relevant in the way it teleports you out into The Dandys' world, but it doesn't hold up against the distorted droning of "Terraform," "Next Thing I Know," or "To the Church," tracks that may not offer much depth but have potential to be mind-altering live hits next time the band is on the road. Songs "Highlife" and "Sins Are Forgiven" are a foray into country acid-house, whereas lead single "Be Alright" is a hard-hitting rocker oozing with sex appeal. Then there is "Motor City Steel," a head-scratching romp with silly lyrics that offers a brief respite from the dream world created elsewhere. Surprisingly, an album with such chaotic direction often encourages a sense of senescence, as most songs are structured around a single music hook played on repeat. This tired organization allows the listener to become fully lost in the space The Dandy Warhols are trying to create before tossing you into something entirely different. [Michael Stanziale]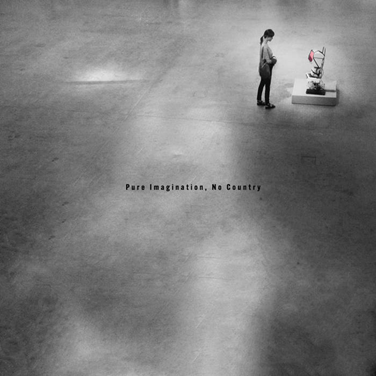 Dave Harrington Group – PURE IMAGINATION, NO COUNTRY
Genre: Electro-Jazz
Favorite Tracks: "Well," "Belgrade Fever," "Patch One," "Pure Imagination"
I've spent a fair bit of time in search of a Best Living Guitarists list that includes Dave Harrington, with no success. Unfortunately for the ears attached to the heads that compiled those rosters, they've seemingly never listened to the Brooklyn virtuoso. Harrington has been showing off his immense talents for the better part of this decade, most notably alongside Nicolas Jaar in Darkside. The duo's 2013 record, PSYCHIC, will be a surefire inclusion on any writer's Top Albums of the 2010s article worth its salt. And while Jaar is the more revered half of the two, what Harrington has cooked up in the shadows is well worth your time.
PURE IMAGINATION, NO COUNTRY is largely improvised, or at least the core foundations of the tracks are. And while the songs at times feel quite spur of the moment, they blend into each other beautifully, as if painstakingly written out note-by-note. This is Harrington's modus operandi; as he told The Village Voice in 2014, "I think of it as narrative, but not as a narrative, if that makes sense. I think of it as being a journey, or somewhat cinematic, though that's kind of a buzzy signifier, and now doesn't mean that much." The record's arrangements are tight, but not rigid, a testament to the expert musicianship of Harrington and his band. "Belgrade Fever" is among the strongest examples; Harrington lays down smoky, meandering riffs over polyrhythmic percussion that manages to hide behind the hypnotic guitars in the recesses of the mix despite being the most frenetic on the album. At times, PURE IMAGINATION is gloomy and formless, like the atmospheric "Dreams Field" or "Neoarctic Organs," a track that sounds a groggy, sunburnt walk home from the beach after a few too many beers.
Echoes of Darkside ring clearly on "Patch One," a cut that's first half could be mistaken for "Golden Arrow" run through the wash and played back on a decaying cassette. The title track is Harrington's strongest performance; stretched out over five minutes, "Pure Imagination" could be identified as another improvised jam if it weren't a cover of WILLY WONKA & THE CHOCOLATE FACTORY's most recognizable musical number. He strums as if he's not quite sure which chord he'll play next, often hovering over the next note just long enough for your ear to catch the brief uncertainty, only for him to so confidently reassure you he knew exactly what he was going to do all along. [Ryan Moloney]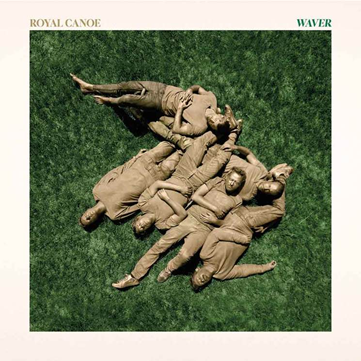 Royal Canoe – WAVER
Genre: Neo-Noise Rock
Favorite Tracks: "May 17," "Rayz," "Peep This," "Spin Cycle," "Don't"
Canadian group Royal Canoe are back with a gargantuan bang in the form of WAVER, a third studio album that not only creates a harmonious composition of both prior records, but also solidifies the band themselves as one of the most "genre-blending" literate out there. While SOMETHING GOT LOST BETWEEN HERE AND THE ORBIT pandered its high production indie sound almost a little too much, WAVER secures roots in rhythmically mesmerizing R&B and soul. The band returns to their roots, utilizing the hardcore synths from their first album TODAY WE'RE BELIEVERS, an album which, for me, was a massively formative listen—tracks like "Nightcrawlin," "Button Fumbla," and "Stemming" rush the warmest flood of catharsis, not only in their lyrics, but in their all out disregard for praise. As such, it shocks and especially  saddens me to read and hear Royal Canoe shrugged off so effortlessly as another "alternative rock" or even "indie pop group." If anything they're noise rock geniuses, following in the footsteps of the slightly dadaist Butthole Surfers and Velvet Underground, making music implicitly for themselves and externally for anyone brave enough to listen. For the past six years  Royal Canoe have also shown that a band can completely change their sound, or go in a totally new direction, and yet preserve the most irrefutable sense of self. As the typical "no personality" high schooler, the media I took in was the only real sense of self-expression I had; Royal Canoe was the band that screamed "Fuck What you Think!" into a microphone with a synth overlay, reminded me then and especially now how integral self-preservation really is. With the beautiful lyricism, eclectic yet calculated composition, and ability to seamlessly mix many mediums creatively, WAVER proves that no one can top Royal Canoe but themselves. [Jesse Herb]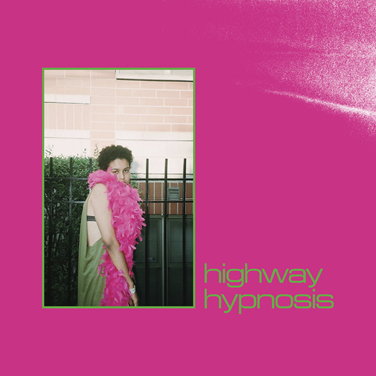 Sneaks – HIGHWAY HYPNOSIS
Genre: Minimalist Post-Punk
Favorite Tracks: "Highway Hypnosis," "A Lil Close," "Hong Kong to Amsterdam"
On her first two releases as Sneaks, Eva Moolchan's charm was that of a rapper persona with a post-punk sound. Though many of her tracks were just bass, drum machine, and deadpanned, clench-fisted vocals, the music on 2016's GYMNASTICS and 2017's IT'S A MYTH shockingly nailed and defined its own breed of anxious post-punk. On HIGHWAY HYPNOSIS, Sneaks ups the maximalism, emulates Washington, DC trap on a budget, and tries to hype the artist, all the while abandoning the formula that attracted Sneaks' fanbase. With the exception of "A Lil Close" and "Hong Kong to Amsterdam," which nail speedy, stylish punk, HIGHWAY HYPNOSIS is exactly the type of album that an art school student would listen to while wearing baby glasses to a quirkily themed house party. I heard cuts from Sneaks' prior releases, especially the tracks "Hair Slick Back" and "True Killer," at those very college parties, but they were always delightfully out-of-place in a casual context. On her latest, songs like "Suck it Like a Whistle" and "Saiditzoneza" show that Sneaks is trying to get her fans to party, but by asking the listener to have fun, HIGHWAY HYPNOSIS prevents the mindless foot-tapping and fidgety dancing of Sneaks' finest work. HIGHWAY HYPNOSIS is, as its title suggests, blurry, mesmerizing, and a little bit bleak. Moolchan is a promising artist and the best musical voice to come out of DC since Priests. A savant when she allows herself to embrace her formula, if Sneaks' next release isn't afraid to embrace its predecessors, we're in for another treat from a truly original artist. [Ted Davis]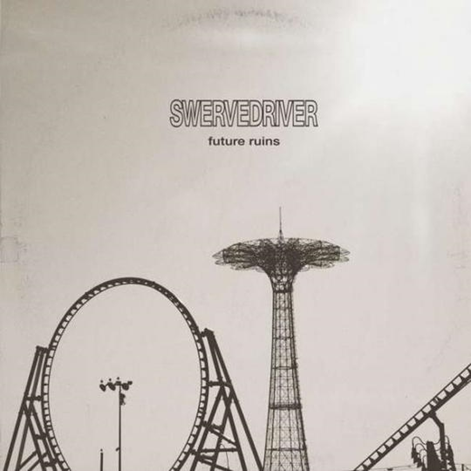 Swervedriver – FUTURE RUINS
Genre: Alternative Rock, Shoegaze 
Favorite Tracks: "Mary Winter," "The Lonely Crowd Fades In The Air," "Everybody's Going Somewhere & No-One's Going Anywhere"
Some bands never get better than their first record. Swervedriver's RAISE was a distinct blend of Hum's crushing heaviness and effects pedal wizardry and Kings of Leon's surging Southern rock perfect for a drive through the desert, and yet the band got a lot more lethargic and anonymous over the course of their next few records. After taking 16 years off, 2015's I WASN'T BORN TO LOSE YOU was the closest they'd come to replicating RAISE's speed and comparative directness on tracks like "Last Rites" and "Deep Wound," yet its follow-up FUTURE RUINS goes in a much different direction. It's chilly and anguished, with lead singer Adam Franklin delivering dystopian lyrics in a hushed, eerie manner. On "Everybody's Going Somewhere & No-One's Going Anywhere," his huskier tones and the post-apocalyptic radio quality of the recording comes across like Mark Lanegan circa WITH ANIMALS. Combined with the murky pianos and unsettling background whirring and swells, it's the best song here, and more of FUTURE RUINS should have gone for this post-rock ambience, because it matches Adam's delivery. On other songs like "Good Time Are So Hard to Follow" and "Theeascending," the traditional Swervedriver formula of resonant leads backed by layers of buzzing rhythm guitar that explodes in a cathartic maelstrom do not click as well when his performance does not modulate as much as it could. Even worse, the overall texture is too close to warm, jangly college rock on songs like "Spiked Flower" for the ominous vibes hinted at by the title to really come through. When FUTURE RUINS brought together an urgent tempo, intricate, layered mix, and icy texture on its opening two songs, the results were spellbinding and had me hopeful for the rest of the project. However, these are the exception on an album that can't decide whether it wants to do something new or simply repeat past glory, resulting in it failing to do either. [Blake Michelle]