We're here to tell you what's hot and what's not on this week's music roundup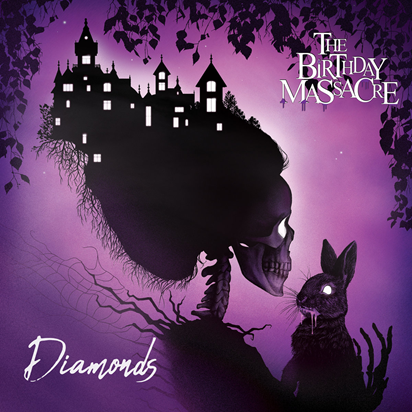 The Birthday Massacre – DIAMONDS
Genre: Goth Rock, Synthpop
Favorite Tracks: "Enter," "The Last Goodbye"
Listening to DIAMONDS, the eighth record from the Birthday Massacre, a band whose branded T-shirt has gotten me strange looks from authority figures, was one of the most depressing experiences I've had writing for Merry-Go-Round Magazine (or Crossfader for that matter). It forced me to confront a positive review I'd previously written for this site, that being for their last record UNDER YOUR SPELL, which I had admittedly not listened to until preparation for this new release—a release, mind you, that I didn't know about until I stumbled onto it on Amazon Music. Listening and re-listening to these new records, I was struck by just how little I enjoyed them, and yet I struggled to pinpoint whether this was due to the albums themselves or my evolving taste. The answer, I'm sure, is likely a combination of both, but there's no disputing that with DIAMONDS, The Birthday Massacre have made a testament to their worst tendencies, a cavalcade of listless keyboards patterns with interchangeable tones and no pulse or atmosphere alongside uninspired vocals delivering lyrics that sound like a first draft.
Even on the albums I enjoy, The Birthday Massacre can feel quite formulaic: layers of gothic synth tones akin to Depeche Mode underlined by overdriven rhythm guitar from mid-2000s industrial bands like Mindless Self-Indulgence or Julien K. Nevertheless, they could craft a driving rhythm or dense soundscape, which doesn't happen nearly enough on DIAMONDS; it's a sluggish, dry record with no sense of depth or size to it. There's no blending as melodies just kind of exist alongside another, and the tones and rhythms are stale from overuse, aside from the brighter clarity and cool synthwaves of "The Last Goodbye" that are a brief burst of freshness. However, lead singer Chibi's delivery is lackluster even there: she's never been a great singer, but she was always emotive enough and was helped by some dramatic harmonies or haunting background vocals. Sadly, she's chosen her most lackadaisical delivery to date, which could work like Enya if there was a strong-enough atmosphere to support her. "Run" is the only song where she has any urgency, but the cheap drum machines and incessantly clicking synth pattern rob the song of any power. The one consistent high point of DIAMONDS are the solos, where they tone down the industrial bombast and embrace some U2-esque, echoing arena rock swell on the bridge of "Enter," "The Sky Will Turn, " and "The Last Goodbye." Outside of these moments, DIAMONDS was a draining listen, an uninspired slog that has none of the crushing riffs of PINS AND NEEDLES, the evocative storytelling of SUPERSTITION, or the drive and dramatic poise of WALKING WITH STRANGERS. I could once defend this often-maligned band and see artistic evolution even when no one else could, but I can't anymore. [Blake Michelle]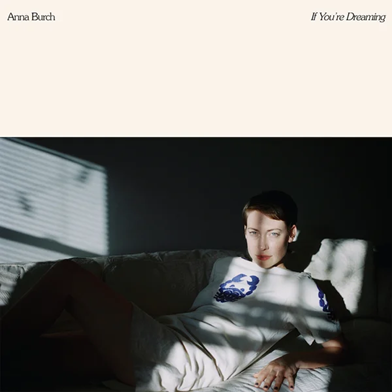 Anna Burch – IF YOU'RE DREAMING
Genre: Bedroom Pop
Favorite Track: "So I Can See," "Go It Alone," "Every Feeling"
So much of the appeal of Michigan songwriter Anna Burch's debut, QUIT THE CURSE, stemmed from its ability to fuse twee pop melodies with something that sonically blossomed out of that frequent lo-fi, austere production. QUIT THE CURSE was hardly a towering piece of rock music, by any stretch, but take one look at the peers Spotify lumps her in with and you'll find artists that by and large have elevated, grander pop and rock production, and while Burch's best songs hit up there with Lucy Dacus, Soccer Mommy, and the like, truthfully she was trying to find the centerpoint between those types of artists and, say, Frankie Cosmos or Free Cake For Every Creature. Even the biggest-sounding songs, like rocker "Asking 4 a Friend," were propelled by a particular bedroom rock charm. That fact makes IF YOU'RE DREAMING a complex conundrum, an album that effortlessly feels like Burch has leveled up despite actually just doubling down on that bedroom rock charm. Without any of the true rock songs that gave QUIT THE CURSE a lot of its playful texture, the sophomore release cashes in on Sam Evian-produced dreary singer-songwriter pop and relies on truly stripped-back guitar strummers like "So I Can See," "Keep It Warm," and "Picture Show" to give the record that engaging flow, and while that by and large works, it nonetheless makes for a severely less engaging record. The downtempo nature of these songs combined with that further-perfected bedroom charm makes the album a pretty sleepy listen, perhaps a fitting but poorly executed endgame for an album titled IF YOU'RE DREAMING. Written in a time of tense and constant change, Burch's lyrics capture a particular kind of isolated anxiety—hearing her sweetly sing "We've commodified every feeling / What's left in my heart for me to sing" on "Every Feeling" is striking, perhaps something of a thesis for the record in its own way—but her music never pops in a way that musically captures that disquietude. Some of the prettiest songs written in 2020, no doubt, but I wish Burch had gone for broke with a few more of these songs. [CJ Simonson]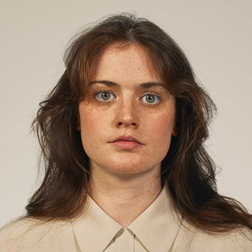 TOPS – I FEEL ALIVE
Genre: Indie Pop
Favorite Tracks: "Direct Sunlight," "Colder & Closer," "Drowning In Paradise"
Say what you will about I FEEL ALIVE, the fourth full-length from Canadian indie poppers TOPS, but it's hard to claim it's anything other than an antidote for our current cultural moment. From the opening notes of "Direct Sunlight" we're whisked away to somewhere a lot softer and more caring, somewhere where we're fervently participating in GMs about our summer festival accomodations instead of doing mental wellness check-ins, somewhere where when we check the weather forecast we know that we'll actually be able to enjoy the warmer forecasts right around the corner, somewhere where there'd be nothing better than watching a sunset with a cold one and a loved one's hand in your own, I FEEL ALIVE playing from your phone's speaker. Some things are just meant to be nice, and TOPS confidently carries across that credo here. Vocals from Jane Penny hazily rest on an amalgamation of spacious Real Estate guitar licks and the lightly lilting psychedelia of Neon Indian synths, able to carry a presence and weight while rarely ever floating above a relaxed, sighing wistfulness. The flashes of something with slightly more teeth, such as the Lauper-channeling "Colder & Closer" tend to be the highlights, but there's certainly an argument to be made for the affable longing on display, tinged with just a hint of melancholy: after all, isn't that what the summer's all about? The most interesting aspects of I FEEL ALIVE end up being the dashes of nostalgia for the soft rock and sophisti-pop of the '80s: crisply mixed and mildly arid drums, bass licks exorcising the last vestiges of disco, some light incorporation of jazz, pretty much every element of album highlight "Direct Sunlight." Apart from that, TOPS quickly finds the pocket and walks in it again and again to consistent results, although it's always a pleasure when things loosen up, the jamming solos regularly raising things up into something worth breaking out of your reverie to pay attention to. Consistency! There are worse things in this world. [Thomas Seraydarian]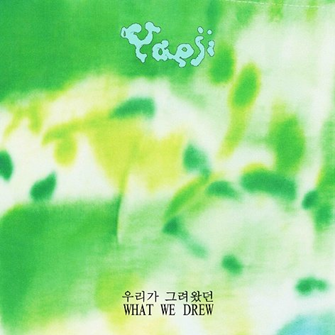 Yaeji – WHAT WE DREW
Genre: Ambient House
Favorite Tracks: "WHAT WE DREW," "WHEN I GROW UP," "MONEY CAN'T BUY," "SPELL," "WAKING UP DOWN"
When Yaeji burst onto the then-burgeoning outsider house scene in 2017 with her earworm dance floor anthem "Raingurl", she spearheaded the intelligent dance music resurgence of the late 2010s alongside artists like Ross From Friends, Peggy Gou, and Mall Grab. In the years that followed her ascension to widespread fame, the memorable hooks of her early singles and EPs withstood the rise and fall of hundreds of baby-glasses-inside, aggressively lo-fi beep boop-ers. While many of her peers have faded into SoundCloud algorithm oblivion, Yaeji has cemented herself into a canon of prolific female artists, and her long-awaited full-length debut WHAT WE DREW has more in common culturally with pop stars like Charli XCX and Dua Lipa than it does with niche internet rabbit hole artists like Hidden Spheres and COMPUTER DATA.
The most striking thing about WHAT WE DREW is that it does not play like a dance album. Where Yaeji's early releases were party set standouts, the full-length mixtape embraces a variety of textures and tempos. Moments on the release pull from Southern rap, like on the song "FREE INTERLUDE," which is more akin to Lil Noid and Shawty Pimp than Larry Heard or Omar S. There are other points at which WHAT WE DREW takes on a decidedly early aughts neo-dystopianism, especially on the track "IN PLACE," which evolves from an Imogen Heap-meets-Laurel Halo dreary midnight ambiance into Kid A-style murky vocal sample manipulation. Yaeji also frequently plays the role of rapper on WHAT WE DREW, a vocal style she has always flirted with but never fully embraced until just now. "MONEY CAN'T BUY" sees Yaeji flex glorious bilingual dexterity atop a beat that is reminiscent of a less-distorted Vince Staples instrumental. "SPELL" is a summertime subway banger that simultaneously evokes both New York rapper Junglepussy and Russian fashion goddess Tatarka. Though WHAT WE DREW may not be a rehash of the same Berghain-friendly formula that got Yaeji where she is today, there is a worldliness to the tape that only an internationally acclaimed globe-trotting DJ knows how to channel.
While Yaeji's career started in the cavernous warehouse parties of Brooklyn, Seoul, and Miami, she did the almost impossible and forged a career as modern electronic music's frontrunning superstar. Four years ago, if you had told me that I would be favorably reviewing a post-deep house LP, I frankly would not have believed you. Yaeji is an artist who utilized en vogue '90s nostalgia and an approachable demeanor to revive unironic mainstream dance music and IDM. Her full length debut is a departure from a formula that she helped to repopularize, but it is also a fashionable and engaging listen that will likely accelerate Yaeji's climb from DJ circuit staple to household name. Four months into 2020, we are starting to get a feel for what the new decade will sound like and WHAT WE DREW is a cutting edge indication of pop music's progressive future. [Ted Davis]