We're here to tell you what's hot and what's not on this week's music roundup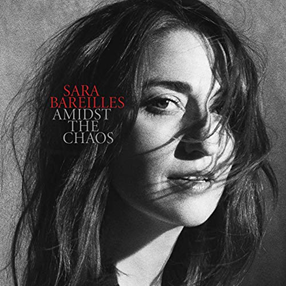 Sara Bareilles – AMIDST THE CHAOS
Genre: Americana, Pop Rock
Favorite Tracks:"Miss Simone," "Orpheus" 
Not every woman who plays a piano sounds the same. The consistent comparison between Sara Bareilles and either Fiona Apple or Regina Spektor seems to solely rest on their favored instrumentation, their gender, and little else. Bareilles' music is more composed and poised than the wild accents and dramatic melodies of Spektor or the mental breakdowns that Apple puts on tape, and her rock edge, infectious charisma, and enthusiastic delivery put her head and shoulders above a lot of the disposable coffeehouse rock of the late 2000s. Even she seems to be sick of the comparisons, as she took a few years off the record industry to get an Emmy nod for playing Mary Magdalene in JESUS CHRIST SUPERSTAR and compose the music for a hilarious musical about domestic abuse called WAITRESS. Disregarding my complicated feelings about that tonal mess, its laid-back, guitar-filled soundtrack gave me hope that she would go back to tighter, more organic instrumentation after drifting towards more vast soundscapes on THE BLESSED UNREST that lacked the punch of her best material.
I was further intrigued by the producer she picked out for her sixth album, AMIDST THE CHAOS: famed roots rock and Americana producer T Bone Burnett. Such genres are not entirely new territory for Bareilles, and maybe Burnett would help to bring out some rougher texture and grit to her sound. Sadly, I must have been holding a Monkey's Paw, because AMIDST THE CHAOS is certainly more rootsy than BLESSED UNREST, but is also a dour, monochromatic slog that features some of Bareilles' coldest performances to date. Neither her or Burnett seem to know what to do with her trademark piano, as it either contributes these high-pitched, overly-glossy notes like on on "No Such Thing" or "Poetry by Dead Man," or low, desaturated ones like on "Wicked One." The guitars are tepid or they just sound terrible like the scratchy electric guitar pickup on "Eyes on You." Even when Bareilles captures some of her old spunk and crafts a hook that works on "Armor" or "Poetry by Dead Man," the music gives her nothing to work with, as the latter does not switch enough from verse to chorus and the former features these tense, heavy violins that does not match the aforementioned shrill piano chords.
AMIDST THE CHAOS' attempts at more dream-like vastness really only comes together for a couple of the ballads that fill the empty space with palpable emotion. "Miss Simone" is an example of the "artists talking about the greatness of art" trope that would normally annoy me, but it's genuinely romantic and sincere in its depiction of a couple's shared love for Nina Simone. The best song on the album is clearly "Orpheus," the closest to a country song on the record, with layers of acoustic guitars that have actual warmth and delicacy. It's fitting that the title is derived from a lyric on it given that it best represents the tone of AMIDST THE CHAOS; Sara has been very open about how much the 2016 election hurt her given how close she was to the Obamas, and much of the album seems to be about trying to get over their departure or get through the chaos of the current administration. Those are noble goals and certainly give the bleaker music more credence, but "Orpheus" captures a consistent musical and lyrical sense of depression and eventual triumph that eludes the rest of CHAOS. [Blake Michelle]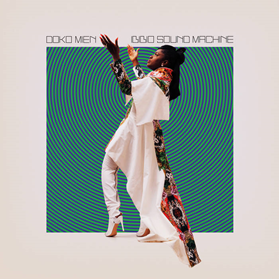 Ibibio Sound Machine – DOKO MIEN
Genre: Afro-Funk
Favorite Tracks: "She Work Very Hard," "Basquiat"
The first thing I'll say is that I want to make very clear is that I'm positive Ibibio Sound Machine absolutely slay live, and I'm sure anyone who's had the pleasure of experiencing them in that setting would confirm. The second thing I'll say that is that 2017's UYAI is well worth your time, especially album opener "Give Me a Reason," which somehow manages to combine Afro-Funk and a synth palette that sounds ripped from the Cars. The third thing is that as much as it pains me to say, DOKO MIEN just… somehow doesn't quite hit the mark. Somewhere between the Hot Chip keyboard work, the retro-fitted, vaguely hokey studio effects employed on the bass and guitar, and the crisp, alpine-clear production on the percussion and vocals, it regrettably sidesteps the rough-and-tumble transcendental frenzies the best of the Afro- family of musical genres can offer. Now to be fair, I can't say in my right mind that anything over the course of DOKO MIEN is bad, but in the modern musical hotbed of London, which has given us so many nearly life-changing albums from the Afro- genres in the past two years and change, to have the rough and exciting edges of Ibibio Sound Machine's past sound smoothed out into this amiable and approachable of a pop outing feels just a little bit cheap. Eno Williams remains as much of a regal and captivating vocal presence as ever, and the album's at its best when she's putting tUnE-yArDs in her place on "She Work Very Hard," but the overall effort can't manage to escape the looming specter of middle-of-the-plate commercialism. Listen to some of our recommended Afrobeat or Afro-Jazz instead. [Thomas Seraydarian]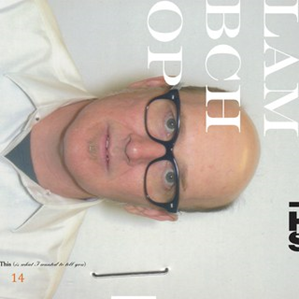 Lambchop – THIS (IS WHAT I WANTED TO TELL YOU)
Genre: Indietronica, Art Pop
Favorite Tracks: "Crosswords, or What This Says About You"
I have no beef with Lambchop. Having started out on the more alt-country side of things, for 25 years now Kurt Wagner and company have been injecting precocious chamber pop sensibilities into the larger swath of Americana, to consistently pleasant and often interesting results. That said, at some point the well starts to pull up buckets that taste the exact same as the one before it, and while 2016's FLOTUS is a highlight of the band's catalogue from the '10s, with THIS (IS WHAT I WANTED TO TELL YOU) Lambchop stays… about as generically palatable as you can get. Sort of like your favorite uncle's take on a How to Dress Well album, Wagner does admittedly take some unexpectedly bold steps here, making use of Auto-Tune croonings faithfully cribbed from alt-R&B—I can't readily point to many other white, 61-year-old artists who inadvertently sound like they'd open up an introspective Kanye West song. Unfortunately, while the stylings mercifully manage to avoid sounding like a try-hard stab at youth appeal, they do avoid sounding like something that's imperative to spend your hard-earned listening time on. "Crosswords, or What This Says About You" overcomes a rocky lyrical opening to hit a pristine pocket of late summer-afternoon melancholy, the sort of thing you'd have heard an acoustic rendition of in a third-tier Bridge School Benefit slot (RIP), but despite some sprightly drum programming, the rest of the album fades away into nondescript piano reverie. It's harmless, and respect to Lambchop for continuing to try things out at this point in their career, but this is one you can let pass you by. [Thomas Seraydarian]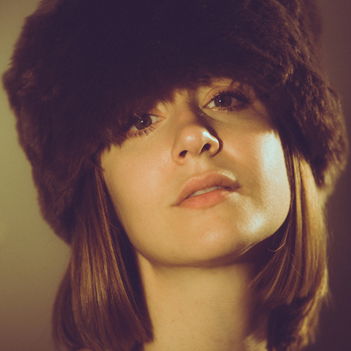 Laura Stevenson – THE BIG FREEZE
Genre: Folk, Singer-Songwriter
Favorite Tracks: "Value Inn," "Hawks," "Lay Back, Arms Out," "Big Deep," "Low Slow"
My favorite Laura Stevenson song is "Jellyfish" for a few reasons. The first is it fucking rips live. It's delivered with a kind of twee recklessness—that energy is obvious if you hear the song, but live it's palpable. But secondly, I love that Stevenson pulls back right as other artists would be rearing up. At 1:26, the tempo slows, her layered cooing bringing a moment of musical vulnerability before she amps it all back up to a vicious snarling ending. "I'm being a piece of shit / You're right I'm a jellyfish," she concludes.
That uninhibited intensity is all over Stevenson's latest, THE BIG FREEZE, but it manifests itself in such a different kind of way that through the first listen, it's pretty jarring. Her stunning signature vocals are delicately layered over songs that just have more space than we're accustomed to—this isn't the rock spectacle that she's displayed on her previous albums, it's closeted devastation playing out over 34 minutes, and its both breathtaking and emotionally dense. Save for one of the album's few musically radiant spots, "Dermatillomania," an upbeat melancholy stomp, this is an album of stripped-back and focused songwriting, with echoing production that Stevenson herself sums up best on "Hum:" "You need salvation, I'll be the hum / In the empty white room of the undergrown." The guitar on "Value Inn" is a full release, the notes heavily hanging on to the surrounding air for everything they're worth. Stevenson's harmonized vocals are crushingly beautiful, and she follows that track up with "Living Room, NY," another impeccably mixed track that amidst strings and her cascading voice is brimming with a sense of weary optimism and new life. To call the emotional experience listening to the album raw is almost doing it a disservice given how overused that description often is, and yet THE BIG FREEZE represents Stevenson's NEBRASKA, a stark and bold shift in tone and style that is at once welcome while also coming across dizzying in contrast to her fuller, rockier, and cheerier back catalogue. While my favorite Laura Stevenson song will remain "Jellyfish" with all its punkish highs, THE BIG FREEZE is far too affecting to adequately put into words here, and must be experienced with headphones alone at night to be appreciated for all its brilliance—an unsuspecting marvel. [CJ Simonson]