We're here to tell you what's hot and what's not on this week's music roundup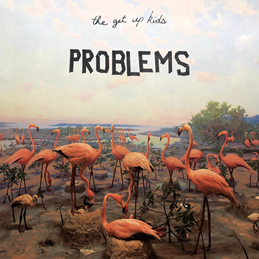 The Get Up Kids – PROBLEMS
Genre: Power Pop, Indie Rock
Favorite Tracks: "Lou Barlow," "Brakelines"
As we've apparently found ourselves in the time of an emo revival in the literal sense, where the seminal acts of the late '90s and early aughts are getting the band back together for various anniversary tours and the like, things typically go one of a few ways. You can pull a Jimmy Eat World and pretty much become an indie band; you can pull an American Football and continue to grow and take risks, whether they're successful or not; you can pull a Mineral, and somehow release some of the best songs of your career. As for the Get Up Kids, expectations were higher for their next album than they've been in two decades thanks to last year's unsung, unassuming, and generally kickass KICKER EP. But at the end of the day, PROBLEMS… is fine. As can be expected from a late-career pop-punk/emo act, "power pop" is the new name of the game, and there's more than enough here to fluff out your summer playlists: crunchy riffs, palatable vocals, and just enough pep to keep a Sunday soiree going. That said, I've listened to the thing two-and-a-half times and I still couldn't tell you a single definitive thing about at least eight of these tracks. The most "emo" song on the album is actually the low-point, "Symphony of Silence" falling victim to regrettable lyricism ("It's just a symphony of silence / Medicated by science"… ick), and the album actually tends to be at its most approachable when the band hits a strange but not entirely uncomfortable pocket of electric-Jeff-Tweedy-meets-alt-rock-radio-meets-the-good-parts-of-Weezer ("The Problem Is Me"). But I'll always be an angsty teen at heart, and the two bursts of former bratty spit and wit, "Lou Barlow" and "Brakelines," are where I'm the most at-attention, with earworm riffs, rough-and-tumble scrappiness, and just enough hooks to shout-along to. Although a quick shoutout to melancholy closer "Your Ghost Is Gone," whose instrumentation sounds like it was found on a Los Campesinos! cutting room floor. [Thomas Seraydarian]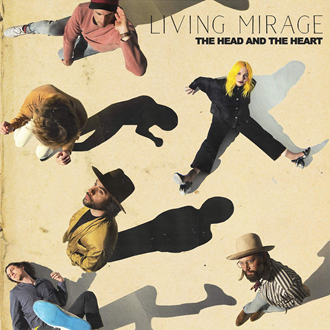 The Head and the Heart –  LIVING MIRAGE
Genre: Indie Folk
Favorite Songs: "Brenda," "People Need A Melody" 
The Head and the Heart have done a great job on their fourth album, LIVING MIRAGE, at keeping the raw, vulnerable sound that they debuted with back in 2011 while also continuing to grow as a band, ebbing and flowing towards more pop music. One of the bigger differences in the quality of the recordings on LIVING MIRAGE is the depth that they've put into their sound—they've come a long way from the bare vocals on their self-titled album, and recently revealed to Rolling Stone that they are evolving from "a band that just gets up and plays" by adding more elements and design to their live show.
Before the album dropped, the band posted on Facebook that LIVING MIRAGE "is about moving past self-doubt, criticism, hurt and finding out what you are without the negativity." It makes sense since this is their most uplifting and high-energy album yet, a feat that few musicians dare to tackle. Even songs that have heavier lyrics are backed by cheerful melodies and beats—in a way that is their biggest gift to fans: taking difficult moments and wrapping them in forward-motion rhythms meant to remind you not to be weighed down by your circumstances. Where most bands miss the mark is by making it all sound too overtly happy, the balance across the 11 tracks is just fine. In fact "Up Against The Wall" is the epitome of this feeling, pointing out that these experiences offer "nothing left to keep you here" and that "we've all been down this road before" next to a beat that was made for road trips. You feel like you're going somewhere even though it's about feeling alone, disconnected, and, well, up against a wall.
If you're reading this because you hoped that The Head and the Heart would return to the sound on their self-titled debut album, don't give up—amidst the previously mentioned tracks there is still some folk music running in their veins, namely "Running Through Hell," "Saving Grace," and "Glory Of Music." But if you're looking for some new indie hits to add to your feel-good playlists then definitely hit up the opener "See You Through My Eyes," "People Need A Melody," and "Missed Connection."  All three are radio worthy, but not in that annoying traditional pop music way; these are dancy songs that make you think of "Pumped Up Kicks," or Imagine Dragons, but they also have depth and can add a little fresh air to any playlist you've over-listened to.
If you're open to the aforementioned changes, you'll enjoy "Brenda"—the best of both worlds. She opens with a choir-like echo effect on the vocals that is replaced by a nice, easy piano melody. Simple enough to reminisce about school songs, but it's gradually overtaken by synth and steal guitars in the chorus that give it a dreamy party vibe. If you give the lyrics a good listen you'll find they're poetically versatile. "Brenda" will easily nurse a broken or grieving heart in addition to fitting with a first encounter or overcoming self-doubt. LIVING MIRAGE has a little bit for everyone because it focuses on the things we all share without the overt sadness and despair. The Head and the Heart created an uplifting album at a time when so much feels paralyzing and uncertain. [Lilliane Neubecker]
Interpol – A FINE MESS EP
Genre: Post-Punk
Favorite Track: "No Big Deal"
Interpol are the first of their generation to become an honest to God legacy act. Of all the New York City bands to survive the 2000s, Paul Banks' influential post-punk revivalism plateaued faster and with more obviousness than any of their peers (the 15-year anniversary shows for TURN ON THE BRIGHT LIGHTS being the most direct sign, in case the last three boring records had you fooled). So to call your new EP, comprised of odds and ends left off 2018's blink-and-you-missed it affair MARAUDER, A FINE MESS, is almost the kind of dad joke that legacy acts whose target demos are now actual dads would appreciate. Almost. Except that messes can be, well, fun! Exciting, even. Even when artistic projects are messy, they generally aren't without some kind of merit. A FINE MESS, however, is more of the blink-and-you'll-miss-it variety, a collection of mid-tempo, nonmoving tracks that almost deserve to be commended for how little they excite either on their own or in the larger Interpol cannon. I mean, let's be honest: You forgot MARAUDER came out, and you for sure as shit don't need to hear the songs that DIDN'T make it. Here's the quick rundown: "Fine Mess" is skuzzy and intentionally weirdly mixed but at the very least comes out of the gate screaming, "No Big Deal" is the highlight, a crawling, funky build that has a fun vocal performance from Banks, "Real Life" features a deja-vu inducing guitar open and only disappoints from there, "The Weekend" is paint-by-numbers Interpol, so much so that I actually went back and extensively listened to latter-day releases by the band to make sure that chorus wasn't ripping themselves off, and "Thrones" is abrasively mixed and a boring closer. There ya go—A FINE MESS, maybe, but mostly a boring one. I suppose die-hard Interpol fans might find some value out of this, but it's a money-grabbing grasp, the kind reserved for true legacy acts, to assume anyone gives a shit about any of this. [CJ Simonson]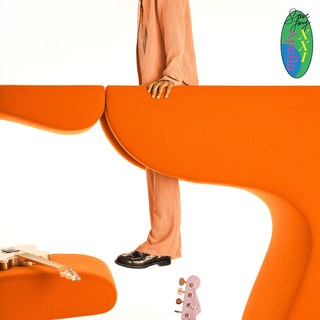 Steve Lacey – APOLLO XXI
Genre: Indie R&B
Favorite Tracks: "Only If," "In Lust We Trust," "Outro Freestyle/4ever"
Steve Lacy is the only artist I can name whose career peaked with a Grammy nomination. Even at age 21, Lacy's main claim to fame is that he was up for a golden phonograph before he was legally able to crack a celebratory beer. Steve Lacy is a really cool kid. He's a stylish, sexy, Internet-collabing Instagram influencer whose personalized breed of Los Angelino unconcern has earned him hundreds of thousands of terminally chill followers and fans around the world. Like his peers Cuco, Clairo, and Gus Dapperton, Lacy's vibe overshadows his art. His early singles "C U Girl" and "Some" were promising and set Steve up to be alt-R&B's next bedroom superstar before he had a discography to justify the fame. When Lacy finally dropped his four-song demo almost two years after his first track, cutesy DIY enthusiasts everywhere were wowed by its straightforward charm. STEVE LACY'S DEMO was revered more for its being recorded straight into an iPhone mic than it was for the complexity of its music or its message as a record. The EP had its agreeable moments and plenty of listenable songs, but as a whole it was concise, saccharine, and didn't do anything that you can't do yourself if you learn a couple of "Mac DeMarco chords" and purchase a decent smartphone.
APOLLO XXI falls into the same trap as STEVE LACY'S DEMO. Though there are a couple of full-fledged songs, as a whole it is plain sailing and doesn't have many standout moments. Lacy is now 21 instead of 17, but APOLLO's best bits are still significantly less developed than what Steve was doing with The Internet as a child. "Only If" unscrews the record with a gripping drum machine groove that starts to sound like a Pharrell-produced Beatles track when a sitar comes in, but the vocals lack momentum and the song is cut short at a minute-and-40 seconds. Lacy awkwardly juxtaposes his fugitive psych-pop opener with the nine-minute family friendly synthesizer odyssey "Like me." Though the song addresses Lacy's bisexuality in his music for the first time, the instrumental does not live up to the lyrical content. A dissonant vanilla rhythm guitar gives way to a middle section that sounds like someone randomly turning the knobs of a Minimoog. The song eventually erupts into innocent house music and after that into a loosened jizz-jazz wind down, but throughout its 544 seconds I can only imagine Lacy begging his producer to help him write a really long work that sounds exactly like Frank Ocean's "Pyramids." The tracks "Playground" and "Guide" are subpar attempts at '70s funk that sound like they were made in an inebriated haze after a good old fashioned night of 21 BOOGIE NIGHTS festishism at The Good Times At Davey Wayne's. There's a certain phony seediness to how badly Lacy wants to flaunt his proclivity toward Southern California's penchant for retro mania.
There are two main factors that make APOLLO XXI wildly run-of-the-mill. One is the horribly lifeless guitar tone Lacy employs on every song, which sounds like someone tried to replicate the chunky sound of an indie band circa 2014 and then completely turned off the grit. The second is that Steve Lacy doesn't seem like he has very much he wants to accomplish with his music. When Lacy was still in high school he contributed heavily to EGO DEATH, one of the greatest neo-soul albums ever made, then shortly after dropped a single that tear-jerkingly seduced and at the same time glamorized youthful fame. STEVE LACY'S DEMO and APOLLO XXI have subsequently had less and less purpose as records. While the instrumentals are funky and cool, the vocals are often buried and hidden from the spotlight. Steve Lacy is clearly prodigious and great at networking with more established acts, however his fantastic collaborative work with Vampire Weekend and The Internet proves that he needs to write with larger groups of more seasoned artists for a couple years before he's capable of producing an album of his own that is as moving as the music he contributes to. [Ted Davis]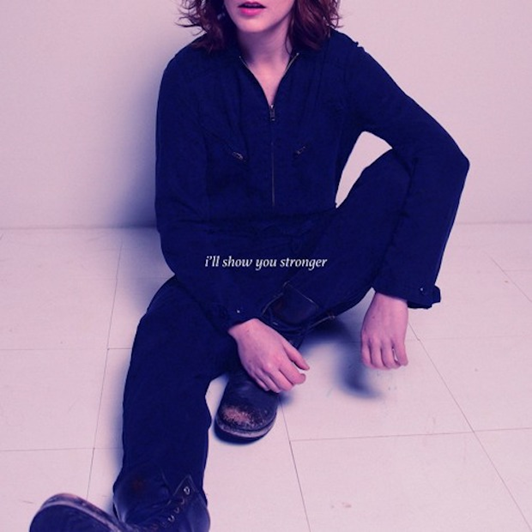 Pronoun – I'll SHOW YOU STRONGER
Genre: Indie Pop, Dream Pop
Favorite Tracks: "Stay," "Some People," "Everybody knows"
 Rick Anderson of AllMusic once compared The Housemartins' LONDON 0 HULL 4 to "a box of chocolate truffles with BBs hidden in them… [it] offers deceivingly simple and tuneful pop songs that are designed to cause you some discomfort once you start chewing on them." I was not surprised to learn that Alyse Venturo, the only member of the "band" known as pronoun, started the project after a bad breakup. I'LL SHOW YOU STRONGER, her debut, encapsulates all the messy feelings that one experiences after a broken heart, even those that shine a harsh negative light on our frontwoman; the petulant outburst of "you didn't even make the bed," the passive-aggressive put-down evident on the line "God bless the people that don't have to meet ya" that opens "sadie," the haughty, self-satisfied denial that she ever loved the person on "as if." These toxic emotions are a good foundation to build an album around, especially given the self-awareness and Venturo's very throaty, low-pitched delivery reminiscent of Kate Bush's "Under Ice" that drips with schadenfreude and confidence.
The problem is that Venturo surrounds these emotions in very trite, languorous soundscapes and horrible vocal production. It is difficult to even figure out what she's saying because her multitracking is so tightly layered and suffocating to the point of being atonal and robotic; songs like "temporary tantrum" and "sadie" are genuine headaches when they should be soaring anthems as a result. There's a few ear-wormy, rollicking guitar licks that will kill at festivals on "wrong," "stay," and "the pieces of you," and don't be surprised if "everybody knows" soundtracks a commercial in the next few month so. However, the majority of the album is slathered with too much reverb and drags like crazy, with a lot of guitars just noodling in the background without much in the way of direction like a lovelytheband song. It even ruins the few good tunes here with obnoxious melodic accents like the buzzing synth of "temporary tantrum," the farting whistle of "wrong" that rivals Nicky Jam's "X" for sheer annoyance, or the odd, blunt drum sound that sounds like an anvil being hit on "the pieces of you." As a whole, it lacks the color of Hatchie or the steadiness of Alvvays, even as Venturo drops one scathing sour lyric after another that mostly connect. To go back to the opening quote, the obvious juxtaposition and overarching gimmick is not the problem here. Instead, the pop songs are not tuneful enough to make you want to keep chewing to even uncover the discomfort in the first place. [Blake Michelle]