Before kicking right into review mode, it's important to cover some basic ground regarding the Academy's selection for the best live action short category. Every year, film schools around the world release countless thesis films, and professional filmmakers put out their latest shorts, many of which go on to have successful festival circuit runs. A select few even receive the Student Academy Award, but rarely do student films make it far enough to be finalists for the actual Oscars ceremony, let alone win the prize. This year isn't much different from those before it, featuring content from all across the globe that have played at festivals far and wide.
This is my fifth year in a row reviewing the five nominated narrative short films for the Academy Awards, and 2020, much like all years prior, is a diverse bag to say the least. As is somewhat par for the course, the Oscars seem to nominate one film for each of the following subjects: exploited children, women under attack, conflict in the middle east, tribulations of family, and one for a good old fashioned laugh. As a result, it would be a misnomer to state that the following films are ordered from worst to best, because it implies that the first in the list is bad. Instead, the films below are listed in Merry-Go-Round's preferential order: from least to most impressive!

SARIA
I'll readily admit that this is a matter of personal taste, but I have never taken much of a liking to short films that loudly proclaim that they're "based on a true story." Especially when the issue is one of unrelenting tragedy, it feels like a cheap ploy to immediately win me over on subject alone, and get the audience to ignore the film's cinematic pitfalls. Such is the case for SARIA, a film that surely thought was making a sweeping declaration in support of 41 orphaned girls who lost their lives in Guatemala, but ultimately registers as rather exploitative of the real-life tragedy. Though not formally incompetent by any means, SARIA's greatest failure is just how relentless it is to its child actors. It seems rather cruel to cast actual orphans in a film that depicts them being raped and beaten. And look, I understand the desire to shed a light on this very real problem, but I don't see SARIA making any real strides in combating this issue, causing the whole affair to read like a self-congratulatory pat on the back for the filmmakers, riding straight into Hollywood via exploitation. Oh, did I mention the director is a white man called Bryan Buckley? Give me a break…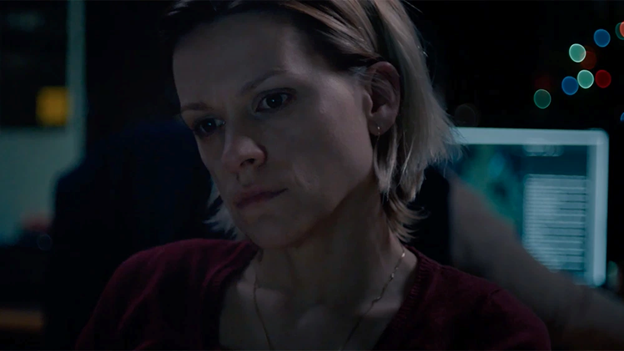 A SISTER
Few foreign language films fell under the radar quite like Gustav Möller's 2018 thriller, THE GUILTY, a feature-length drama about a 911 operator trying to solve an ongoing kidnapping. It's a brilliantly tense Danish rollercoaster, immeasurably strengthened by its low-budget charms (the entire film is relegated to the call center) and a brilliant star turn from leading actor, Jakob Cedergren. As such, I'm a little sour to see Belgian filmmaker Delphine Girard make it all the way to the Academy Awards with a vastly inferior short film that does absolutely nothing interesting with its characters. On a visceral level, sure, it is no less thrilling than Möller's feature, but the complete absence of characterization (especially the 911 operator, who remains virtually anonymous for the whole film) keeps the film from making any particularly transcendent statements, causing it to vanish into the slew of emergency hotline short films that litter the festival circuit.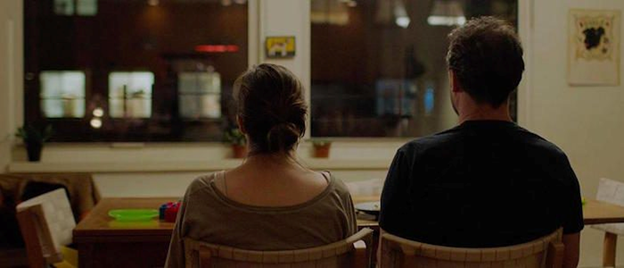 THE NEIGHBOR'S WINDOW
Where to begin with THE NEIGHBOR'S WINDOW, the only American nominee this year? On paper, Marshall Curry's short film is charming enough, a cute film about a husband and wife struggling to keep their sanity while raising three children. Things only get more difficult upon discovering that their neighbors across the street have raucous sex, throwing their relationship into an even greater tailspin. Yes, conceptually this is among the more charismatic nominees. It's a classic greener-grass story, told with sincerity and a big helping of cheese. But it's also the most amateur of the nominated films, and boasts some bafflingly awful line deliveries from its two leads. As is often the case with U.S. comedies, THE NEIGHBOR'S WINDOW is a little too concerned with wanting to make its audience laugh during the funny bits, instead of just commiting to the raw, honest emotion of the moment. And yet, it's a film about family and cancer that has you laughing and crying, and, perhaps most importantly, is in English, making it the film best poised to win the Academy Award this year.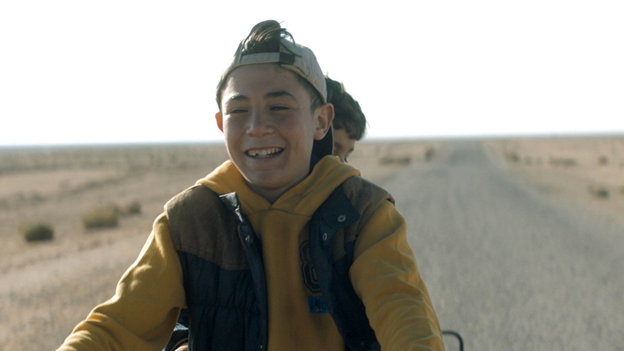 NEFTA FOOTBALL CLUB
It's kind of amazing how much I love NEFTA FOOTBALL CLUB. Considering how little it does to characterize its protagonists, give them any semblance of an arc, or even really contrast its two leading boys beyond their age, it somehow still packs quite a punch. And look, it might be for the simple reason that this has my favorite plant and payoff I've seen in a short film in years. It's cute, laugh-out-loud hilarious, and totally innocent filmmaking: the rare short film that actually looks like the filmmakers had fun making it! Without giving too much away, it's the story of two Tunisian brothers who really love soccer, and upon finding a donkey transporting a stash of cocaine out on the Algerian border, concoct two very different plans. It's a low-stakes comedy that is far from the severities of the other nominees, and stands out as a highlight for exactly that reason; but perhaps what I enjoy most about it is that director Yves Piat gave us a Tunisian comedy that doesn't cast a cloud of horror and tragedy upon his country, as is so often the case with films from this region.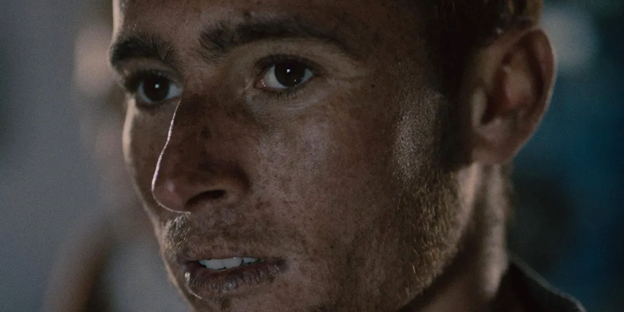 BROTHERHOOD
Quite possibly one of the very best Oscar-nominated shorts in years, BROTHERHOOD is a humble, nuanced, and achingly profound mood piece about a father wrestling with his responsibility to his children after his eldest son returns home after fighting with ISIS in Syria. It's the rare short film about the war on terror to actually contribute something new to the dialogue, giving a face to the aimless youths who throw their lives away waging brutal wars and killing fellow countrymen. Director Meryam Joobeur carves her 4:3 canvas like a sculpture of granite stone; every frame intentional and delicate, but hard as a rock. It's the type of film that rarely gets the Academy's attention, if only because its arthouse predilections overtake any nutritional value. The performances are great, but the casting is really what shines here. Few shorts, Hell, even features, feel this organically captured, truly taking the viewer into this Tunisian village. Alas, I think this one is too slight for the Academy to favor.