Surfing the wave of last year's Time's Up movement, the 2018 Student Academy Awards feature a batch of outstandingly diverse directors and stories. With four of its eight nominated films shot outside of the United States (from mainland China to Haiti), the ripple effect of championing diversity and acknowledging minority voices in Hollywood can be felt all the way to this year's recognition of young talent. That isn't to say that the Student Academy Awards haven't always been rather diverse (just look at our roundup from last year), but the expressly political nature of this year's batch proves that fighting for social justice is the current state of mind—and for good reason! With this series, Merry-Go-Round will be highlighting all eight films nominated in the Live Action – Domestic category.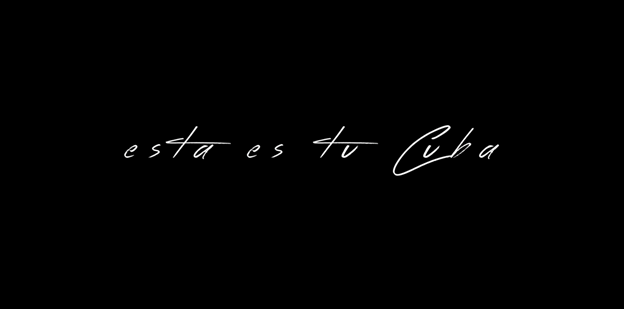 Chapman University might not be the historical heavyweight that USC and NYU tout themselves as, but you'd be remiss not to acknowledge their growing presence at the Student Academy Awards. With numerous accolades under their belt, the alma matter of Justin Simien and the Duffer Brothers is more than just a pitstop for anomalies. In 2016, Brian Robau won the silver medal for IT'S JUST A GUN. Two years later, and his thesis film ESTA ES TU CUBA is a finalist yet again! A sobering delve into the oppressive regime of 1960s Cuba, Robau's film recounts the tale of Operation Pedro Pan, a breathtaking endeavor that resulted in over 14,000 children uprooting their lives for a better future in the United States. Beyond being a rather untouched cinematic subject, it is also the story of Robau's actual father. The result is a deeply personal tribute to the thousands of starry-eyed children whose innocence was swiftly erased, part FLORIDA PROJECT and THE BICYCLE THIEVES.
So right off the bat, I'd like to say that the most interesting thing about ESTA ES TU CUBA is capturing a neo-realist tone of a time period that's actually five decades in the past. You're trying to capture a very specific place and time. What I'm curious about is how you go about capturing authenticity when the current Cuba is obviously very different?
Not easily, that's for sure. For starters, we shot the film in Puerto Rico. We tried to shoot in Cuba but we got the fastest response from the film commission like… ever, mostly because of the political undertones that are in the film. So Puerto Rico was the next best thing. Since it's a territory of the United States it was a lot easier to bring our own crew there. But there were a couple of clear obstacles. First off, despite the fact that Puerto Rico looks like Cuba, it simply is not Cuba. My cinematographer and I went there a week before production and just scouted, looking for authentic places. But the second hurdle was that very few reference images of 1960s Cuba still exist. Since that's the decade we were trying to recreate, it became essential to bring people onto our crew who could tell us if our images felt accurate to the time and place. It took a long time and we travelled all around Puerto Rico only to end up in old town San Juan, right where we started. But we were very lucky: our production manager (who became our co-producer), Annabel Mullen, did an incredible job. Angel Flores, our production designer, was also amazing. They came on with so much knowledge and told us what we couldn't shoot because it would have been inauthentic to '60s Cuba. It was really a huge amalgam of research and people's knowledge.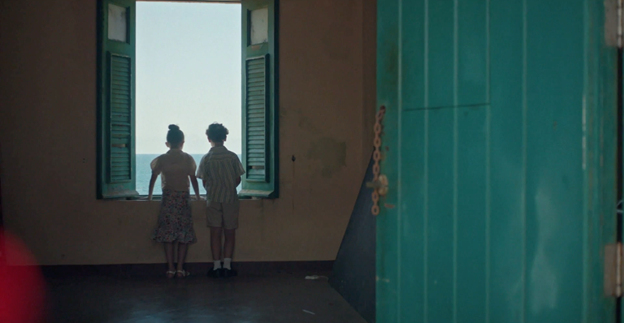 Can you talk a bit about the crew and their individual contributions to the look and feel of the movie?
Of course. First of all, shoutout to Chapman University for letting us even shoot there in the first place! When we decided to shoot in Puerto Rico, we didn't know anyone or anything. After we got hooked up with Annabel Mullen, she introduced us to Angel Fores, our costume designer, casting director and so on. We even partnered with the film school in Puerto Rico to bring film students to round out the G&E team. Our cinematographer, 1st AD, and a couple others flew with me from Chapman, but it was a really neat combination of being with familiar faces and somewhere foreign all at once. It was a chance to really collaborate and share ideas. Puerto Rico actually has an amazing infrastructure for film. Four-to-five major Hollywood films are shot there each year.
Had you worked with your cinematographer Trevor Roach before?
I did. I had worked with him on my first and second project at Chapman. I worked with a lot of really talented people while I was there, but there was something that drew me to working with him again.
Did he work on JUST A GUN?
No, he didn't, actually. But I always wanted to work with him again so I just asked him, "Hey, wanna go to Puerto Rico and make a movie?"
As a followup to JUST A GUN, what do you think makes ESTA ES TU CUBA a logical next step? Or better yet, what really is it that defines you as a filmmaker?
Agh, I really hate that question, mostly because it's an important question and I don't know how to answer it. I hate to dissect the stuff I make so I can only say what people have told me: For some reason I keep doing films with kids. Coming-of-age stories. Loss of innocence stories. That, for whatever reason, seems to be what I gravitate towards. I think it's important that whatever I work on has a layer of social consciousness or a topical message. I'm not a fan of the message or giving answers to questions, but I like exploring ideas. In the case of Operation Pedro Pan and the story of ESTA ES TU CUBA, it was something that was close to my family and I wanted to explore it and make a film about it.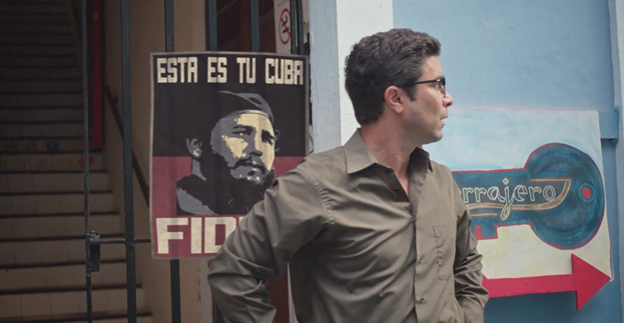 That's actually quite interesting, because a lot of students love to make films about a hot topic subject, but yours is very personal. It's almost like you're making it because it's tied to your family, and not because of any current political climate, which in turn probably gives it that personal weight.
I'm happy to hear that.
It's especially interesting because a fellow Student Academy Award finalist is BINI, a true story about a child's loss of innocence during the war in Kosovo.
Wow. That's interesting. I mean, in making this film, we interviewed a bunch of people. Sure, it's my father's personal story about how he left Cuba, but there were 14,000 children who were affected by this, so it's all of their stories too. It was definitely a challenge to figure out how to tell such a big story. I just didn't know how to tell it. I had all these facts and things that happened, but it just felt so hard to dramatize real events and make them feel as impactful as they should be. So what I ended up doing was partner with Dan Kline, who's a great filmmaker in his own right, but also a great screenwriter. After JUST A GUN he asked me what I wanted to do next, and so I told him about Operation Pedro Pan and he disappeared for a few days and then came back with the idea for this film.
So you came to him with the history of Operation Pedro Pan, and he came to you with a story around it?
Exactly. Honestly, if it weren't for him, I don't know where I'd be. I'd probably not even have JUST A GUN. And another great guy is our producer, John Sage. He's really an anti-producer, because he never said no. He said, "Sure, let's try and shoot in Cuba! We can figure this out!" He was such an important piece of the team.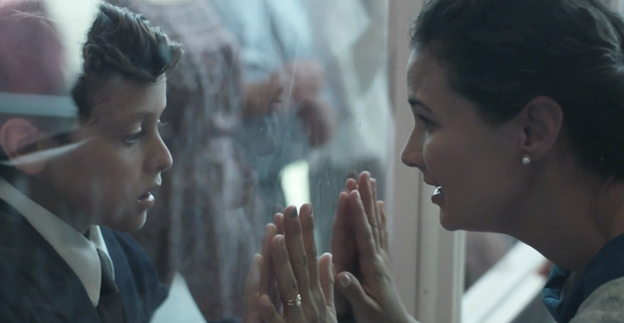 So what would you say was the biggest learning experience of making a film of this scale in a totally foreign environment?
Interestingly enough, shooting in Puerto Rico was not harder than making any other movie. It really was a joy. We did a week of scouting and spent three weeks living in Puerto Rico prior to shooting in order to meet with keys, cast, and ease ourselves into the setting. That experience was great. What I learned on JUST A GUN is that your film is only as good as the people you surround yourself with, whether it's the keys or your cast. Even the kids from the film school in Puerto Rico did such an amazing job, because they were hungry to learn. But the biggest thing I learned was how to do justice to a community who lived through this very challenging reality, and somehow still give the audience a satisfying character arc through all of this. *Laughs* It was a lot of phone calls.
And what comes next?
We're finally showing the film to people who lived through Operation Pedro Pan and hopefully that will be the most rewarding part of all of this. I just think that there aren't enough great films about the Cuban experience that do the subject justice, so it means a lot that we can show this film to those people.
Thank you so much for talking.
Thanks, man. Thank you for putting this together.
ESTA ES TU CUBA went on to win bronze at the 2018 Student Academy Awards. Catch it on the festival circuit this year, and keep your eyes peeled for more of Brian's work down the line!