Bandcamp Picks of the Week is back and better than ever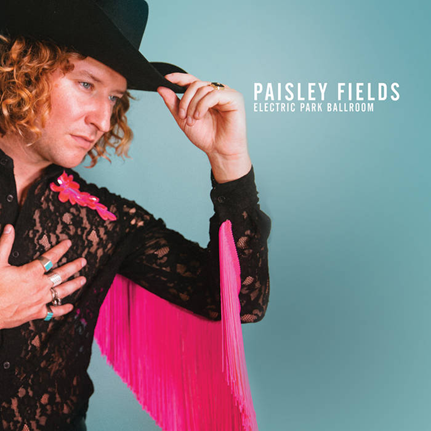 Paisley Fields – ELECTRIC PARK BALLROOM
Genre: Queer Country
Favorite Tracks: "Ride Me Cowboy," "Winter Night," Thunder Road," "Stay Away From My Man"
"Alright all you buckaroos," Paisley Fields cooly whispers over a cut-and-pasted honky tonk trot. "Time to rope 'em up and ease on into the ride." Even if "Ride Me Cowboy" starts off unassuming enough, like everything else about Fields' ELECTRIC PARK BALLROOM, the conventions of a decades-old country western aesthetic are tweaked ever-so-slightly to offer a new, fresh sound in the country catalog. Fields' latest is a collection that leans on his familiar storytelling approach to '50s and '60s country artists, think wordy, enthusiastic performers like Roger Miller or Don Gibson, and gussies the songs up with a 2020 gleen—Orville Peck's Roy Orbison aura lacks the kind of plainspoken charm that Fields is channeling as a performer. ELECTRIC PARK BALLROOM is a brief jaunt, and the wit is obvious and the stories bold, a delightful range between personal anecdotes and rich, traditional country narratives. The subversive anthem "Ride Me Cowboy" is instantly a new queer country anthem, but it's quickly followed up with the personal and warm "Other Boys," where Fields' delivers a different kind of classic storytelling convention about being disinterested in watching football with the boys on Sundays, and making pecan pies in the kitchen. But ultimately the varied sonic palette Fields is exploring here is what makes ELECTRIC PARK BALLROOM an exciting listen, from the theatrical piano bar drive of the near-disco cut "Shuffling Fool" to the fiercely witty murder ballad "Time's Up, Brad." Highlights include the triumphant, live-or-die nature of "Thunder Road" (which does the namesake proud) and there is a hooky pop punk stomp to "Winter Night." There hasn't been a shortage of fascinating, exciting under-the-radar country artists over the last several years, and Fields should unquestionably be on any list of performers helping to redefine the genre. Grab a copy of ELECTRIC PARK BALLROOM on Bandcamp.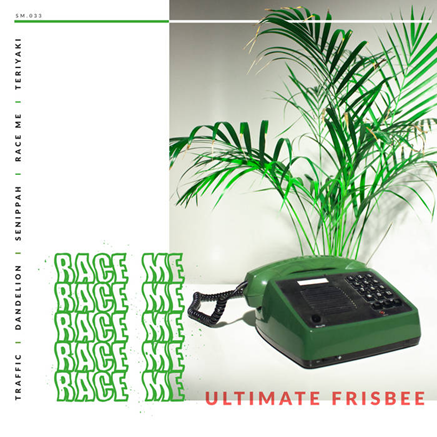 Ultimate Frisbee – RACE ME
Genre: Math Rock, Emo
Favorite Tracks: "Dandelion," "Senippah"
I'll eventually get to Ultimate Frisbee's extremely eruptive EP, RACE ME, but allow me a moment to discuss two entirely different topics before I get to that.
The first is the importance of independent media. I'm sure an essay about how important it is to support places like Gray Estates or Post Trash or a bevy other important independent websites or blogs will flow out of me some other time. But for now I'll briefly say that without occasionally clicking into and engaging with those sites, that plenty of music that I love in my day-to-day life would be absent. Support those places (and us if you want) because they're becoming more and more a premium all the time.
The second thing I'd like to discuss are band tees. I can't quite assign a number to how MANY t-shirts I've bought since the pandemic started, but it's unquestionably too many. In the same way you should support independent media, when you can you should be supporting the bands those outlets are writing about. I've now long run out of closet space (which is fine) but will continue to buy shirts because for many of these artists, that's their livelihood.
And it's at this point (if you've made it to this point anyway) that you're probably thinking to yourself "neat, CJ, I do both of those things, what does any of this have to do with hardcore Barcelona act Ultimate Frisbee?" And don't worry, I'm about to bring it in for a nice landing, since, as I'm sure you could assume by now, these different-but-similar thoughts were weirdly top-of-mind while listening to RACE ME. In response to point #1: I found out about Ultimate Frisbee via The Alternative, another DIY, not-so-new upstart whose social accounts (which are far more prolific and engaged than our site ever will be) are regularly engaging with lots of great new music, including RACE ME. In response to point #2: In addition to seeing weekly shirt deliveries to my Los Angeles apartment, listening to RACE ME ultimately made me think about my favorite band tee: a softest damn You Blew It! tee that remains, years and years later, the best piece of merch I've ever purchased. Ultimate Frisbee's brand of mathy emo lives directly as a descendant to You Blew It! (with a healthy dose of Everyone Everywhere or Football, Etc.), the Spanish duo picking up right where 2016's ABENDROT left off, albeit with a renewed sense of youthful bombast that had since left the Florida emo outfit by their final album. The band's songwriting takes abstract, existential worry and screams it back into the void it came from, loud enough to feel some semblance of control wash away the chaos. "This is my life, what's in my mind, nothing else inside," Tadhg howls on highlight "Senippah." "Don't you dream too? And want to change sometimes… Don't you dream too? And want to change time?" Loose but controlled, the duo allow the lead guitar part to take on the only sense of musical composure, the vocal harmonies and drum parts gripping in their seeming unwieldiness. If this larger umbrella of emo is of any relative interest to you, Ultimate Frisbee are what the doctor ordered. Support independent media, buy a band t-shirt because you sure as hell shouldn't go to a show any time soon, and grab RACE ME on Bandcamp.