Like any historic crisis in our lifetime, the celebrity response to the Coronavirus pandemic has provided enough online fodder to fuel a tiny fire of anger and resentment in these darkest of days. Whether it's Gal Gadot's choir of famous voices singing a John Lennon cover or the plush, Parasite-esque compound from which Jennifer Lopez shows off her quarantine vibes, the internet has collectively said "no thanks." In this dystopia of privileged responses and empty gestures, leave it to Marxist queen Britney Spears to be the voice for actual change and to demand the redistribution of wealth.
Okay, to be fair, Spears did not use those words herself. Rather, she reposted a text image from writer Mimi Zhu on Instagram. Embedded in the message's focus on maintaining personal connections during this time of social distancing, Zhu writes, "We will feed each other, redistribute wealth, strike." In her caption, Spears wrote, "Communion goes beyond walls," paraphrasing another line in Zhu's message, and punctuating it with three red rose emojis, which many have pointed out, is a symbol closely associated with the Democratic Socialists of America. Seems like Britney may have changed her tune since releasing the 2013 pro-capitalist anthem "Work Bitch." All jokes aside, at a time when many have been left financially unstable and disillusioned by the marvels of capitalism, a star of Spears' magnitude and wealth endorsing wealth redistribution is hard to ignore.
Is Spears a comrade? Maybe. A Hot Girl for Bernie? That's more likely. This would certainly be a rare stance for the typically apolitical singer, whose other quarantine-era posts have included words of gratitude, daily yoga poses, and humorous skits aimed at uplifting her fans. Spears' politics, in general, are largely shrouded in mystery. Chalk it up as another sector of enigmatic private life. But if any celebrity were to understand the critical need to break out from under oppressive powers, it would be Spears.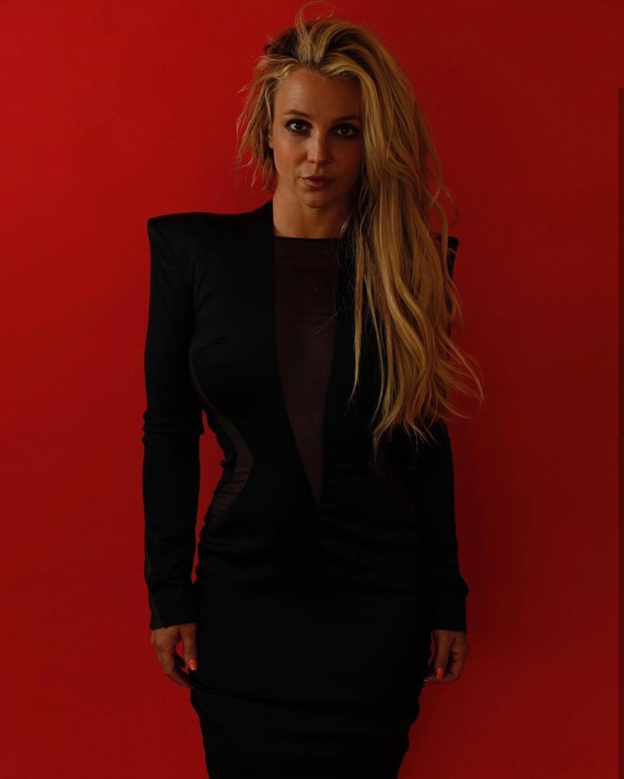 For the uninitiated, Spears has been under an ongoing conservatorship since 2008, meaning her personal and financial affairs are controlled by highly-paid, court-appointed conservators—namely her father Jamie and a lawyer named Andrew Wallet (don't let that tap on the nose leave a bruise). Under this guardianship, Spears' rights are essentially those of a child's. No unapproved spending, no driving, and quite likely, no voting. From an outside perspective and without knowledge of Spears' mental health history, the conservatorship has always seemed like an extreme measure. After all, they are usually reserved for the very elderly or the very disabled. The now-38 Spears, who in the 12 years under this conservatorship has released three albums, embarked on two world tours, and headlined a four-year residency in Las Vegas, has never quite seemed to fit either bill.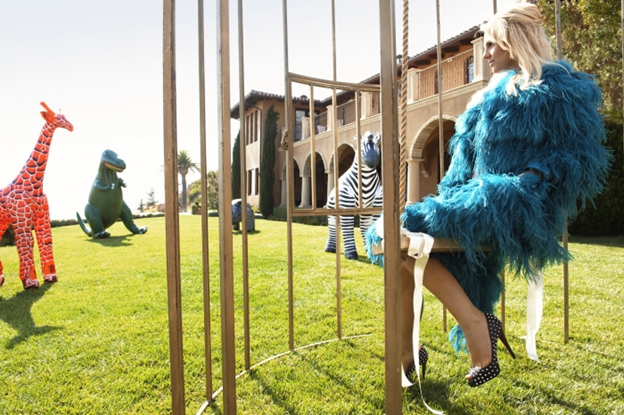 Still, the conservatorship successfully helped Spears refocus her life, regain custody of her two sons, and weed out the harmful influences that enabled her infamous period of personal unrest. For a long time, it seemed to provide a necessary structure to help the singer uphold her personal life as well as her demanding career. Moreover, Spears was outwardly content, and even seemed to thrive at various points in time under the conservatorship. There were the occasional red flags (the escalating salaries her father and Wallet accumulated off her work, for one; the alleged censorship of journalists and Spears herself on the topic, for another). But without medical files or court documents, which are all rightfully sealed, passing judgment on whether or not the conservatorship was needed felt ethically wrong and ultimately fruitless.
Regardless of how it appeared to us, this was the new normal. Then came the #FreeBritney movement.
In January 2019, Spears canceled her second Las Vegas residency just six weeks before opening night, revealing that her father had suffered a near-fatal colon rupture and she wished to focus more on her family. The following month, her team announced she had entered a psychiatric facility to focus on self-care, citing her father's failing health. The internet, in a luxury not afforded to Spears in 2007, lauded her for taking care of her mental health. Soon after, Wallet resigned as her conservator just weeks after getting a significant pay raise. Concerned fans held their breath, knowing this unexpected left turn meant another shoe had yet to drop. Soon after, the podcast BRITNEY'S GRAM—normally dedicated to dissecting her cheerful and eclectic Instagram page—played an anonymous call from a paralegal who had alleged familiarity with Spears' conservatorship. According to the caller, Spears had actually been admitted to the facility against her will and for much longer than her team had led the public to believe. This abuse of Spears' personhood was just one of many, the caller warned, and it had been completely enabled by the conservatorship. Suddenly, the nefarious subtext of this narrative became a recorded, reported version of the truth. It sparked the online #FreeBritney movement, in which fans and sympathetic activists demanded that the conservatorship be dissolved. The judge assigned to Spears' case listened, somewhat, and ordered an investigation into these claims and a reevaluation of the conservatorship as a whole.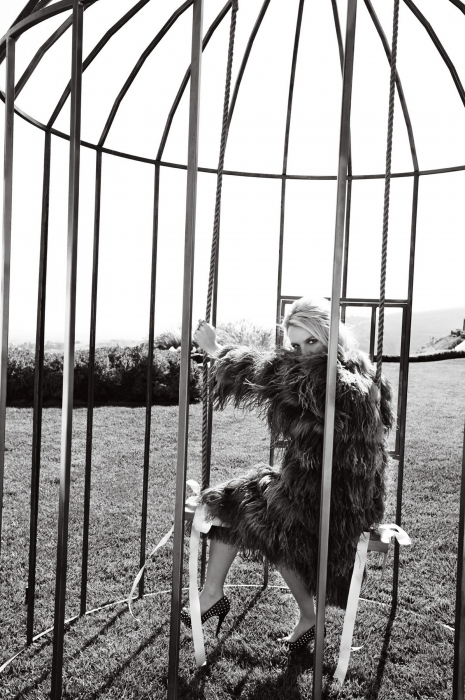 Over the last year, the medical expert appointed to the case died suddenly. Spears' sons received a restraining order against Jamie Spears following a physical altercation. He was removed as conservator, and someone else was handed the reins. More hearings were scheduled, but no actions to alter or altogether end the conservatorship have been taken. While reports indicate Spears requested to be removed from the conservatorship, for the first time since its inception, she has yet to do so publicly, nor has she ever addressed the #FreeBritney movement. (Some fans are adamant that every Instagram caption she writes and book recommendation she shares is riddled with coded messages.)
With boundless questions and virtually no answers, the #FreeBritney mentality oftentimes feels ableist, a willful ignorance to the possibility that Spears might actually require this type of life management. Much of the movement is rooted in emotion rather than facts, fandom rather than true activism. Still, it was Spears the entertainer who amassed a vast fortune that now seemingly provides the sole income for much of her family and close friends. But now it's Spears the person, unable to spend that money herself or enjoy the same freedoms as those on her payroll, who called for the dismantlement of an economic system that oppressed us, then failed us. Maybe in advocating for herself and seeing others advocate for her, a fighting spirit has awoken within the singer. For now, on both fronts, it appears Spears is content to lead by example even if she is unsure how to tackle either issue. "Although I don't have all the answers," she wrote in another Instagram post last week, "I do know how to try to stay strong and positive and show courage."