Before kicking right into review mode, it's important to cover some basic ground regarding the Academy's selection for the best live action short category. Every year, film schools around the world release countless thesis films, and professional filmmakers put out their latest shorts, many of which go on to have successful festival circuit runs. A select few even receive the Student Academy Award, but rarely do student films make it far enough to be finalists for the actual Oscar ceremony, let alone win the prize. This year isn't much different from those before it, featuring content from all across the globe that have played at festivals far and wide (from Sundance to AFI Fest).
This is my fourth year in a row reviewing the five nominated films for the Academy Awards, and I can confidently say that 2019 features the more interesting lineup I have seen to date. Though I can't really say that the films are necessarily great artistic works, they have, for better or worse, collectively sparked up more conversation for me than any lineup has in previous years. A peculiar observation is that all films but one center on children in distress: children versus children, children versus their environment, and children versus parents, all bolstered by phenomenal child performances. As a result, it would be a misnomer to state that the following films are ordered from worst to best, because it implies that the first in the list is bad. Instead, the films below are listed in Merry-Go-Round's preferential order; from least to most impressive!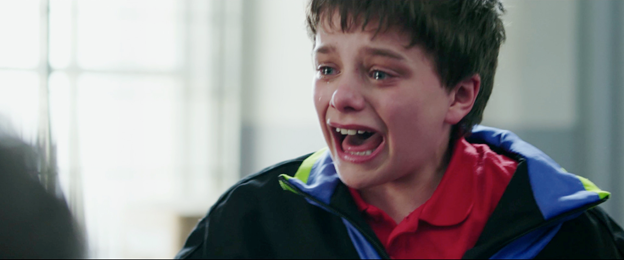 DETAINMENT
Director: Vincent Lambe
To say that Vincent Lambe's DETAINMENT has been met with its share of controversy would be a wallop of an understatement. Few short films have been as publicly shunned by their detractors, and perhaps with good reason. Despite the merits of its phenomenal child performances, and the harrowing foundation that makes up its narrative, DETAINMENT is a morally questionable, even exploitative, work. It's surely no more icky than the bevvy of true crime shows that have become a part of our evening routine, but Lambe's failure to consult with murder-victim James Bulger's family about the project prior to making his film makes for quite the ethical tightrope walk. Outside of this immediate controversy, DETAINMENT is a solidly crafted, though overlong, exploration of a horrific murder case. It certainly stutters along the way, often registering as a project that never gets a chance to dig into its key players' psychologies, ultimately begging the question if it may have been better suited to a feature film. Cross-cutting between the interrogation and the day of the crime is also rather trivial, and far too much of the film uses its "true story" backdrop as a narrative crutch to conceal its structural weaknesses. It's certainly not much of an accomplishment, but it's far from the worst film to ever be nominated for the award, though it may be the most irresponsible.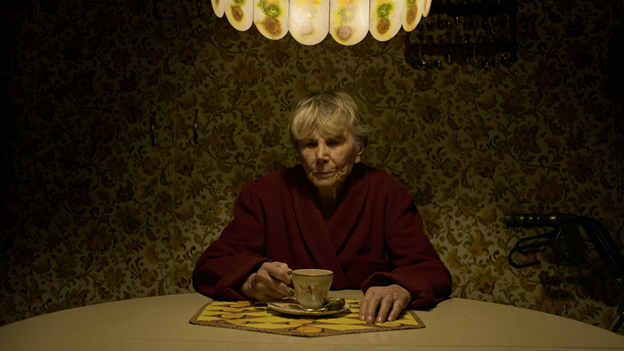 MARGUERITE
Director: Marianne Farley
If DETAINMENT is the most problematic film nominated this year, MARGUERITE is the most lazy. A slow, contemplative study of life lived and love lost, Marianne Farley's humble short is exactly the type of film the Academy has traditionally handed their statuette to: uplifting and quietly dramatic.That is to say, MARGUERITE is a touching little film, but not a particularly demanding one. Its dialogue is on-the-nose, its locations are comfortably contained to an uninteresting interior home, its photography is reminiscent of classical Hollywood, and its music swells and soars with every new emotional beat. In short, Farley's film really uses every item in her filmmaking toolbox, but as is so often the case with shorts that do this, everything feels a little too routine: yet another clean, uninspired tale of aging for the archives, and a pretty boring one at that. Still, the emotional punches land, and it's sure to stand out among Academy voters as the only film that didn't leave them devastated by the end. It's not the most challenging film of the year, but it achieves exactly what it sets out to do.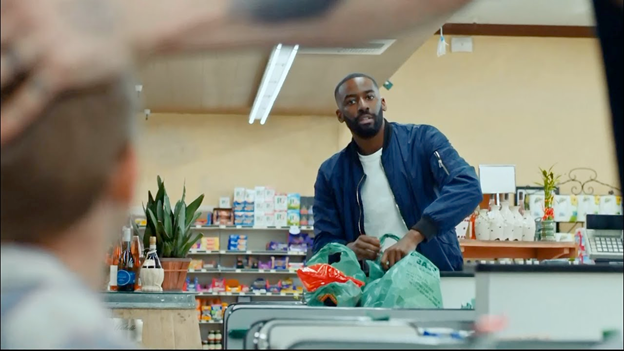 SKIN
Director: Guy Nattiv
Love it or hate it (and trust me, you'll probably hate it), SKIN would have never broken into the Oscars race pre-2018. But with GET OUT cracking the Academy's aversion to campy racism horror-thrillers, all cards are finally off the table, ushering in a new willingness to take well-executed B-movies seriously! SKIN is an easy film to loathe when you've become acclimated with what the Oscars shorts usually cater to. To call it a sharp left turn would be an understatement. It's basically diametrically opposed to the interests of more PG-inclined voters. As such, I can't imagine that there's a more polarizing film nominated for a single Oscar this year; hell, this puts any and all GREEN BOOK controversy to shame. SKIN is so bonkers, and yet so determined, that I can't not admire the moxie of director Guy Nattiv. It's an unabashedly reductive tale of race (think AMERICAN HISTORY X by way of Eli Roth), but if you're willing to strap in and commit to the revenge-fueled frenzy that makes up this film's final minutes, you'll find yourself immersed in exactly the kind of revenge fantasy you've secretly wanted to see ever since those Tiki torch whites marched on Charlottesville. It's just a shame Nattiv seems to take his film a little too seriously, never totally being in on the joke, making for a relatively uneven film that opens rather seriously and closes with a salty grin.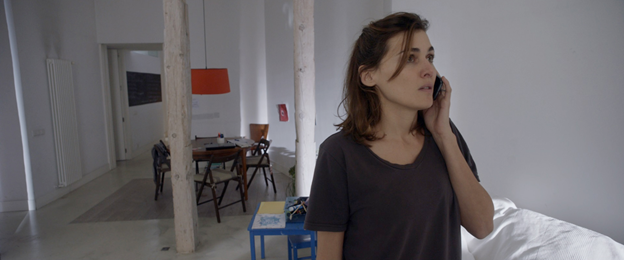 MADRE
Director: Rodrigo Sorogoyen
Rodrigo Sorogoyen is on the fast track to making some awesome films! A quick look at his Oscar nominated short, MADRE, sums up why rather well. A single location (not a particularly photogenic one, mind you), an exceptional premise, and an even more outstanding central performance carry the weight of a tight 18-minute drama. A tale of a mother who receives word that her six-year-old child is alone on a beach in France quickly escalates into a frenzied attempt to triangulate the kid's whereabouts. Following our characters in real time over the course of an uninterrupted take, we see lead actress Marta Nieto mentally decline as her own mother watches from the sidelines. It's a harrowing watch, and the fact that Sorogoyen can keep his audience captivated despite any flashy additions on his end prove that he's an actor's filmmaker through and through. I do wish Sorogoyen had explored the relationship between the two mothers a little more—a missed opportunity to deepen the meaning of the film's title—but all's well that ends well, and MADRE is certainly a stimulating watch.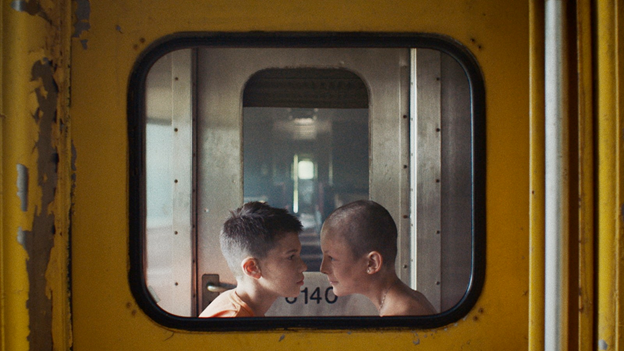 FAUVE
Director: Jeremy Comte
Unlike previous years, it's really not much of a debate what the best nominated short film of 2019 is. That isn't a slight against the previously listed films so much as it is further praise of Jérémy Comte's FAUVE, quite possibly one of the very best short films of the 21st century. An exquisitely shot tale of two best friends competing through abandoned trains and surface mines slowly but surely escalates into a game of one-upmanship that raises the stakes to fatal odds. Félix Grenier and Alexandre Perreault deliver two destabilizing central performances, completely relatable and devilishly irksome all at once. As the two brats make their way through the film's narrative, Comte excellently toys with our allegiances. Who we at first identify as two toxically masculine imps slowly become fragile human beings. Comte's grip on his characters is commendable, and the film's heartbreaking climax is sure to leave a number of voters floored. Few shorts carry this level of dramatic weight.