Your timeline won't stop bringing up Netflix's I CARE A LOT and TOM & JERRY, simultaneously playing in theaters and available on HBO Max, somehow swindled $13.7 million out of Americans in its opening weekend.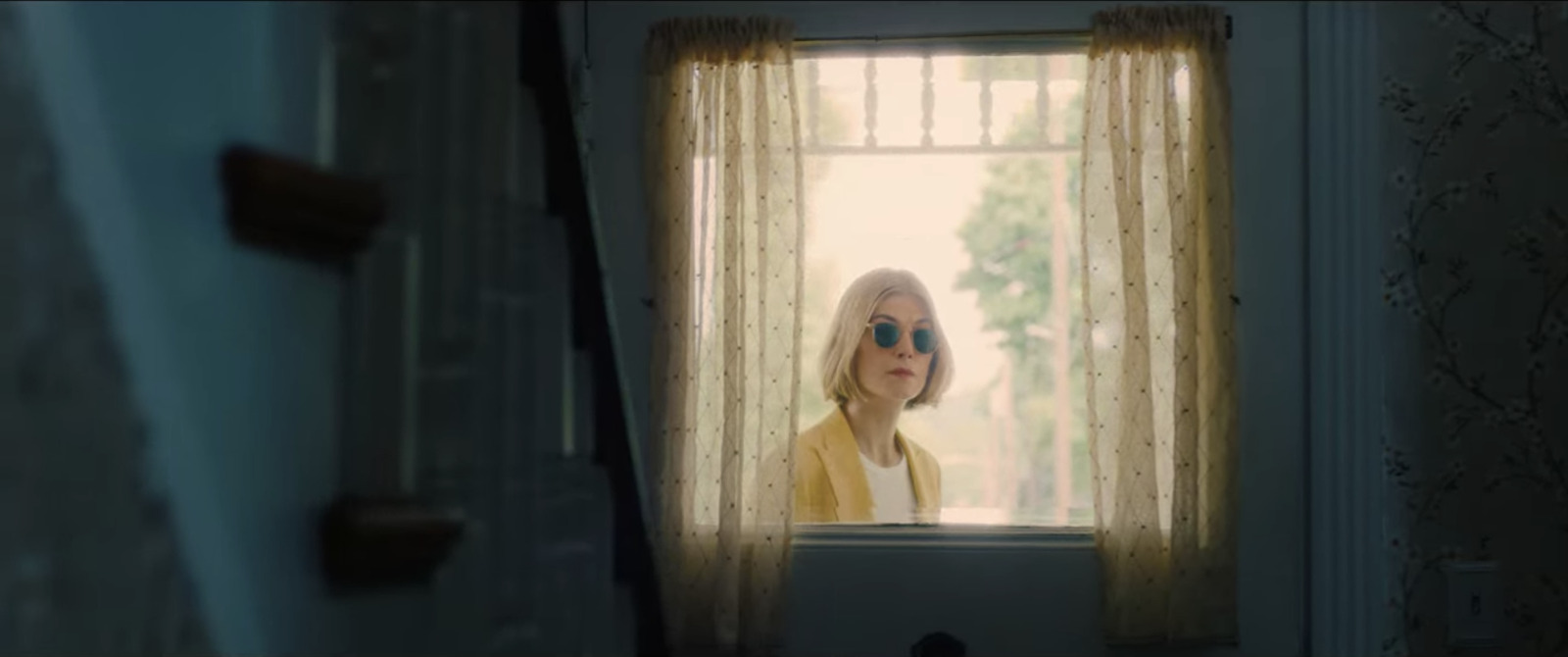 I CARE A LOT
Director: J. Blakeson
I CARE A LOT is captured by its own contradictions. The Netflix vehicle stars Rosamund Pike as a ruthless con woman named Marla Grayson who seals the elderly into legally binding guardianships in which she locks them in nursing homes and drains their finances, while cutting them off from any contact with living family members. Things go awry when she lands what she believes to be an ideal wealthy client with no living family, only to discover that her client is actually extremely well-connected to associates who will stop at nothing to punish Marla for what she's done. Schemes ensue, double-crossings occur, and murders abound as Marla struggles to pull off her biggest heist yet. The film features a great score, a lead role Pike fits into like a glove, and that bisexual neon lighting that the kids love these days; there's a reason it's trending on Netflix, and, admittedly, it's a lot better than the service's usual fare. Unfortunately, it's still got some glaring issues that I'm going to pick at, so please enjoy me ruining a movie you probably didn't want to think about too much as you slog through the 12th month of being confined to your couch.
Rosamund Pike is a dynamite performer. We all love a viciously effective psychopath and no one can play that better than her. The trick, however, is how a film is constructed around a psychopath. This is a far cry from the great structuring of GONE GIRL. We can agree that Anthony Hopkins gives it his all in both THE SILENCE OF THE LAMBS and HANNIBAL, but there's a reason why we can't stop talking about Demme's masterpiece while HANNIBAL firmly resides in 7-Eleven's bargain Blu-Ray bin. Much like Hannibal Lecter, Marla Grayson is a fantastic character, morally repulsive yet cunning and brilliant at her job, but it's all about how you frame the story around her, and I CARE A LOT really struggles to find a way for Marla to simmer. You can't celebrate a cutthroat girlboss and condemn capitalism in the same breath. Obviously Blakeson was attempting to subvert cultural expectations around corporate feminism, but it's hard to feel like you're really condemning anything when you make your psychopath the underdog going up against an even more vicious monster. 
I CARE ALOT ends up suffering from the same thing BREAKING BAD's fifth season did, where your protagonist is such an obvious villain that the only people you can stack against them end up having to be the Russian mob or Nazis to make your protagonist sympathetic in comparison. We're clearly meant to understand that Marla is vile from the very beginning, but to set up a scenario where we want to see her succeed, she has to go toe-to-toe with a cartoon character, which could maybe work if the movie was more overtly comedic. The story completely loses sight of Marla's victims, which makes the twist at the very end superficially effective, but it also means that the movie's nominally anti-capitalist messaging rings hollow. 
That's what's so frustrating about I CARE A LOT: there's a great movie lurking in the mediocre one we got. The scenes where Marla manipulates the conservatorship court cut like a knife, and a movie strictly based around these scenes and the families who fight Marla for access to their elderly loved ones could have been a stellar David and Goliath tale with real-world implications. Another route would have been to routinely manipulate the audience's perceptions of Marla, making her seem like a villain at the beginning, but then raising serious doubts about whether or not her role as a legal guardian actually is a necessary evil in end-of-life care. For a movie that wanted to be about corporate nastiness, it really loses sight of how the banality of capitalism's evil skirts by in plain sight. Last year's BAD EDUCATION wasn't exactly perfect, but it did do a phenomenal job of slowly revealing just how much Frank Tassone deluded himself into believing he was a good superintendent. As we all just learned in the very solid FRAMING BRITNEY SPEARS, legal guardianships are sticky, fraught things open to a myriad of abuses; this movie certainly came at an opportune time, but kind of blew its shot. There have been people on the Internet condemning I CARE A LOT for not making it even more obvious that Marla was evil, but really what the film needed was a more honest approach to the ways in which the predators among us lurk in the mundane, and are generally rewarded for it. [Carter Moon]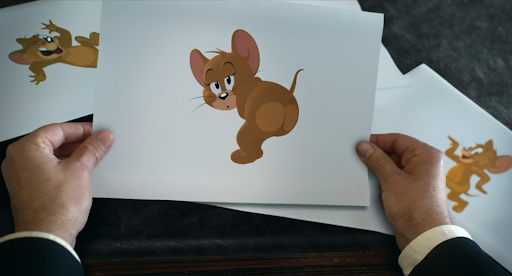 TOM & JERRY
Director: Tim Story
It's never fair to compare the director of FANTASTIC FOUR: RISE OF THE SILVER SURFER to Robert Zemeckis, and WHO FRAMED ROGER RABBIT? remains one of cinema's most magnificent technical achievements, but it's fairer to say that TOM & JERRY makes COOL WORLD look like AVATAR. Tim Story, in his first foray in animation, willfully tailors the art direction to capture that doom rush you feel from returning to the movies of your childhood only to find that none of the special effects held up. There are screen rides at Universal Studios theme parks with dim bulbs and nauseating motion blur that look crisper than this not-quite cel-shaded, highly saturated live-action hybrid cartoonery—it's going for a three-dimensional visual translation of 2-D drawings, but this feeble attempt at making flat characters occupy space in our reality often looks worse than pasting a JPEG into the frame. It's really a chore to look at.
Besides the violence, the contextual joke of Tom and Jerry is that they need to play it cool in front of the home owners, and in this movie, the first human interaction they have is a father shooing his son along at Tom busking in Central Park, remarking that "there's a lot of weird stuff in the city," a recycled move from JURASSIC WORLD and most of these IP reboots wherein producers and their directors-for-hire milk the same pitching manual that mandates the imbuing of a new age meta-magic by stripping away the fundamental tenets of the concept. These could be Muppets, these could be Pokémon, Alvin and the Chipmunks, The Jetsons, or the My Little Pony horses: that this film is about Tom and Jerry is coincidental. It's set in a luxury hotel ripe for destruction and the cat and mouse only fight in three rooms, meanwhile Pallavi Sharda and Colin Jost make a lousy movie worse, megastar Ozuna cameos as the help, and acclaimed Scientologist Michael Peña is directed to amplify the Latin accent tenfold in The Suite Life of Zack & Cody's continued legacy of popularizing the uptight ticks of Hispanic housemaids.
Tim Story is an odd filmmaker, codifying alley cats, Tom's musical inclinations, and the wretched orchestral-funk-swing score in Black culture for no reason beyond the fact that he could. In 2009, there'd be a cutaway gag of Tom wearing chains and the GRADUATION-era Kanye shades, but in 2021, the movie starts with A Tribe Called Quest and ends with a Anderson .Paak and Rick Ross collab. Rap's been the new pop, and it took Hollywood a near decade to start implementing that, but the industry is cynically using these aesthetics and sounds for some sort of "cool factor" identified by a marketing firm's collected stats, like extreme sports or monsters once were. It's novel, but never genuine. Why must TOM & JERRY cost $79 million? Why cast supporting characters, why enlist animators to finesse rapping pigeons, and why license Eric B. & Rakim? This type of movie died, and for the best, but now Biden's America brought back do-nothing Liberalism *and* FURRY VENGEANCE: take your pick of your government-mandated Disney product, data-calibrated streamer content, or full-length Super Bowl advertisements. Remember to feed your kids their vegetables or else they'll end up looking like you, too. [Kevin Cookman]