Merry-Go-Round Magazine is once again at the Sundance Film Festival! Virtually!
While the whole industry watches to see if a virtual fest presents a viable, technically stable future for the medium, we at the magazine are watching as much of the programming as humanly possible in the comfort of our own homes. RIP to the nostalgia of riding an overpacked shuttle to watch a sub-tier midnight movie at The Library that will ultimately cost you a $45, two-mile Uber back home in the freezing cold so you can get up at 6 AM and pull another 20-hour day in Park City, Utah: we can't say we'll miss you (especially now that we can pause *and* activate subtitles on the movies, holy moly), but we did appreciate you. In retrospect. At a total remove.
FLEE
Director: Jonas Poher Rasmussen
The mind reels at the infinite ways in which Jonas Poher Rasmussen could have told the story of FLEE, an animated documentary that centers on the years-long journey of Amin, an Afghani child refugee seeking to escape Afghanistan and Russia in the early '90s. Rasmussen's documentary is the kind of real-life story Hollywood executives wait decades to win an Oscar for, one that checks plenty of traditional awards fare boxes: from the dangers of refugees escaping war, to the harrows of family separation at the hand of the government, to understanding sexuality amidst cultural suppression, this covers most bases. And while the film will be told again, later this very year in an English re-dub starring Riz Ahmed and Nikolaj Coster-Waldau (both of whom serve as executive producers on this documentary), I can't help but assume the staggering tale of survival on display in FLEE would feel heavy-handed in almost any context but its own.
Rasmussen makes two crucial choices that elevate FLEE to something beyond your average For Your Consideration film. He uses hand-drawn animation to visually fill in the details of the jarring story, an aesthetic decision that cuts some of the immediate brutality on display, instead emphasizing many of the quiet emotions of Amin's story while simultaneously subduing a lot of his imagined trauma. Details of Amin's story have festered in his mind for decades, and the guilt, mistrust, and fear he feels from the process of eventually escaping to Denmark is unquestionably heavier and more intense in his mind than FLEE's careful animation and direction choose to display. But it's here where Rasmussen's second choice elevates the film even further. The interview process he implements is Amin's own reflection on that period, one that clearly is an emotional struggle for him to tell. It's a therapy session more than anything—he is even laying down as he recites parts of the story. Snippets of Amin interacting with his fiancé reveal the lingering PTSD the experience of being a child refugee has had on his adult life years later, and with Rasmussen being friends with Amin since high school, there is a connection here that most other filmmakers simply wouldn't understand. FLEE is ultimately a somewhat straightforward narrative, but there is a distressed humanity on display that is immensely cutting throughout; as much as Hollywood will inevitably try, no narrative film will be able to capture the struggles Amin is still facing years later better than his own voice already does. [CJ Simonson]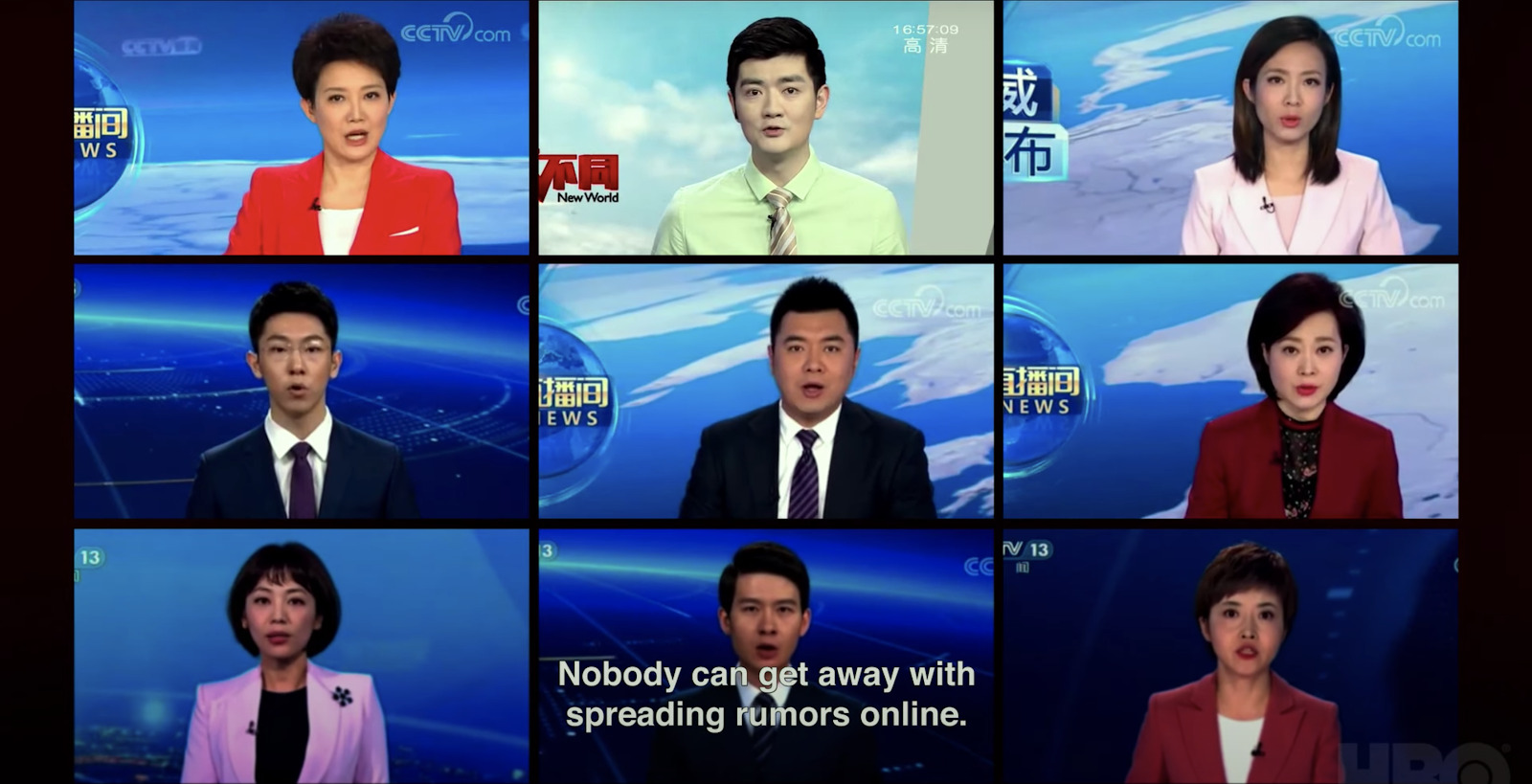 IN THE SAME BREATH
Director: Nanfu Wang
Sundance opened its virtual doors with a sobering reminder of why we're all here in the first place. Following up 2018's critically acclaimed ONE CHILD NATION, Chinese-born American filmmaker Nanfu Wang returns with partial personal chronicle and part Wuhan Wiki in her HBO Films feet-on-the-ground recollection of Year One of COVID-19. Brace yourselves, folks: if you thought we already had a slew of rushed coronavirus documentaries, this is just the tip of the iceberg. IN THE SAME BREATH spends its most prized moments with a handful of the aggrieved, but it's more often a blistering critique of Xi Jinping's administrative failures, punctuated by a sloppy analysis of the United States' response to the pandemic, equating QAnon conservatives regurgitating the President's rallies against fake news media to the general frightened confusion of Wuhan citizens making sense of the carnage through the fog of boisterous "And here's a bit of good news…" misinformation. No, these are not two identical civic bodies at the fearful behest of a lying government: the American Republican is certainly victim of a seismic grift (which is only marginally true: so many Republicans prosper because they choose to propagate the grift to the next generation), but their cheerfully naive nationalism is in service of oiling the long-grinding cogs of a war machine, never to rust it. Wang includes the go-to Trump interviews of him breathlessly lying about the severity of the imminent epidemic, but she really makes a point of chipping the paint off the lionized mural of Anthony Fauci, harping in on the double whammy of his February 2020 claims that A.) Americans don't need masks, and B.) we should be more concerned about influenza than COVID-19. It's nothing destructive, unfortunately, but it's a revealing wrinkle: the filmmaker is intensely critical of China's state-sanctioned media, but doesn't find herself above sensationalist, American documentary tactics to prove a point, ending the project with the most tasteless of cornball special effects as Chinese children suddenly disappear into thin air.
Producing a definitive coronavirus response documentary is a Herculean task in and of itself, especially when constructing it within the real-time confines of a cross-continental catastrophe that devolves into false competence pageantry, but it feels like Wang worked on this tirelessly for a year, ran the footage through multiple iterations, and learned that she hadn't gassed a single one of them up enough to service a feature—she mashed them all together and voila. The most valuable footage here is the result of outsourced video work to young journalists looking to make a buck off sneaking DSLRs beneath the noses of heavily surveilled health care employees. After hospital nurses scream at two ambulance drivers to stop delivering bodies to their doors, all in front of the grieving family forced to choose between letting their infected grandmother die on the sidewalk or back at home, there's a 15-minute shot of paramedics (who've essentially taken the role of corpse collectors) roaming the ghostly alleys at the greyest of dawn that's eerier than any fabricated horror… Why Wang decides to only show us 30 seconds and speak over it is absolutely beyond me. IN THE SAME BREATH is breaking a story wide open, but on the flip side of the same coin, the information Wang's uncovered has been stored on her hard drive to ultimately service this documentary: the impact this footage may have once had in the early stages of establishing the severity of the crisis is now null and void. These images would've shaken the world last May. They still should, but now they're just documents. [Kevin Cookman]