Momma and Haley Blais turn in great 2020 indie rock releases, while YG fails to recreate his past greatness, all in this weeks music roundup!
Haley Blais – BELOW THE SALT 
Genre: Folk Rock 
Favorite Tracks: "On a Weekend," "Firestarter, Be Your Own Muse," "Too Good, Asleep"
There's something to be said for the feeling of seeing someone genuinely talented achieve the visibility they deserve (I'm sure there's a German word for the phenomena somewhere); for someone like indie darling Haley Blais to be putting out such consistently intelligent and exhilarating work, but lacking discernable praise, feels astonishing. Yet despite how much the demos on ZERO CHARISMA were undeniable, there is nonetheless a palpable shift in the artist who wrote "After That" compared to the one who wrote "Firestarter." 
In her early work, Blais was emblematic of an artist who leaned into incoherency; you don't always need to hear and understand every lyric, you just need to feel them—in every nerve ending no less. Now, with BELOW THE SALT, Blais has learned a detrimental skill: the importance of balance. While she is still the residing queen of subtlety, Blais now knows how to juggle. She stays true to herself with tracks like "Too Good" and "Be Your Own Muse" but delivers an irrefutable side of growth for the table. On "Too Good" she explains that people can brand or project whatever they see fit onto her because it doesn't affect her in any way, shape, or form. Blais could give a fuck less because she knows her worth, and that's power in its simplest form girls and gays. What's more is how Blais sings in almost one key the whole time, and still delivers a dynamic knockout. (See: "I could save your life and you'd say, 'Thanks' sarcastically.") "Be Your Own Muse" is the older, wiser sister of "Late Bloomer;" where the former finds her ashamed to be the person she is, the latter relishes in what she knows will never be lost: autonomy. "Be Your Own Muse" reminds us all that despite life's bullshit, at the end of the day you'll always have yourself, so be grateful for all that you are. 
While there is so much to be said for both the tracks listed above, there is one on BELOW THE SALT that is clearly the star pupil. Similar to how Ariana Grande's album THANK U, NEXT felt like a vessel to give the world "Ghostin'," Haley Blais gave us BELOW THE SALT specifically so we could all be graced with "Firestarter." Tennis' production rings through clearly, and it's an absolute triumph. The song is one big love letter to self-discovery. Blais articulates the notion that even when life desperately tries to pigeonhole you, don't negate what you are. For years she has relied on retrospection to see herself as she truly is: the firestarter. Although she doesn't love this version of herself, she exists in a liminal realm of pining and fear, "What is it I require? I step back from the fire. I hope I don't get burned. I hope I don't get burned." All of this would also be completely remiss without the jaw-dropping belting of the chorus. Blais has never been incapable of belting, she's just been saving it for the right moment.
BELOW THE SALT has been awaited for so long that when it finally released, Blais was left no doubt left raw in her quiet honesty. The album as a whole is cheeky and thought-provoking, but mostly said with the utmost sincerity. Every track feels just off a whisper at a sleepover with your best friend. 2020, while being a funhouse mirror of shit, has also brought us some of the best music in a very long time and I certainty motion to put Ms. Blais' album in with that analysis. If you ever feel like you don't deserve something, listen to BELOW THE SALT in its entirety and think again. [Jesse Herb]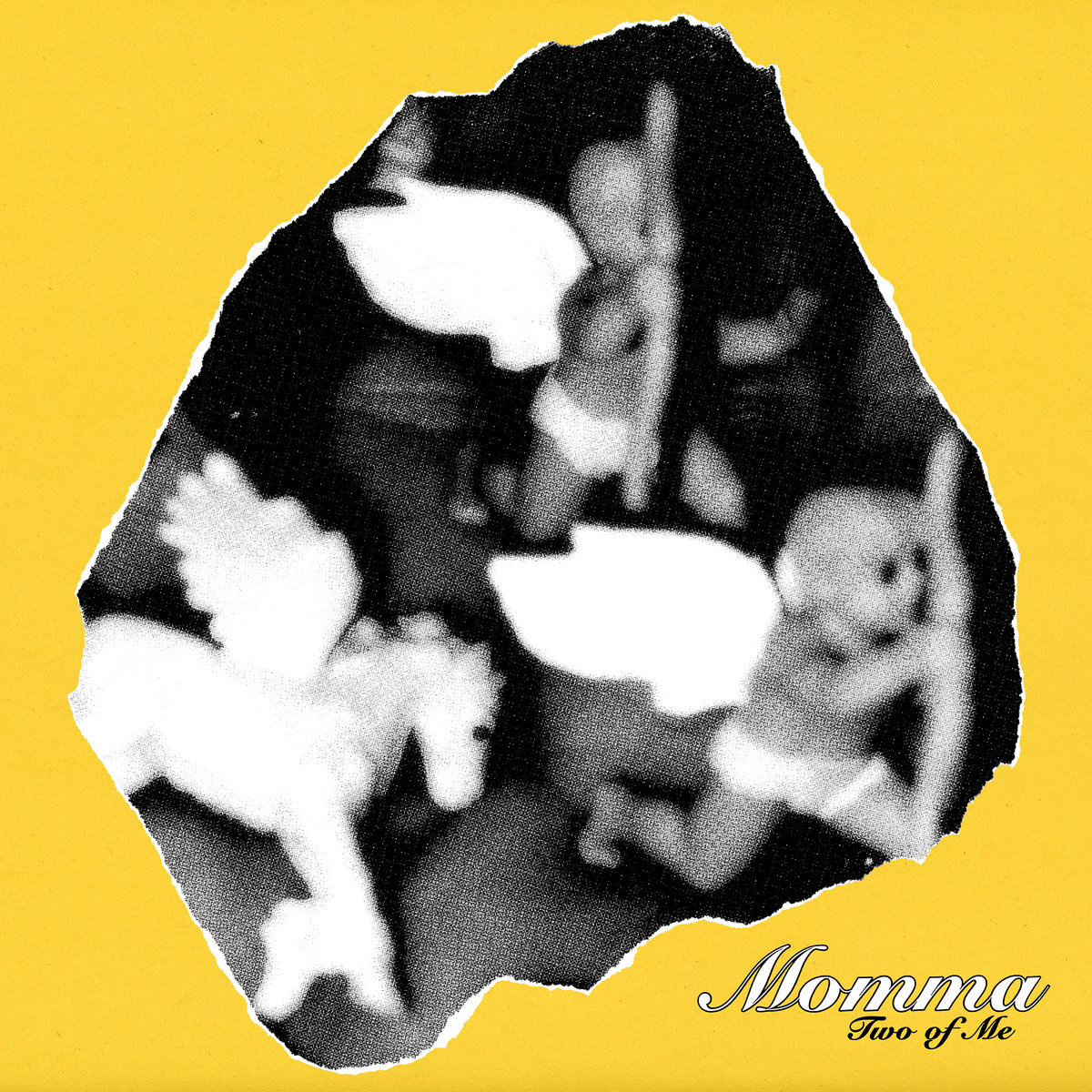 Momma – TWO OF ME
Genre: Alternative Rock
Favorite Tracks: "Bug House," "Biohazard," "Derby," "Stringers," "Double Dare," "Carny," "Not A Runner"
Although the trope of being an early 20-something living in the city and playing in a grungy alt-rock band is an exhausted archetype, over the past several years a crop of Los Angeles youngsters have reinvigorated the greasy, liberal artsy slacker rock boom of the late 1990s. Alongside peers like Milly and Cryogeyser, duo Momma manage to make beat-up Fender Duo Sonics and galloping grooves once again seem cool, even in a post-garage rock revival society. While their debut album INTERLOPER was undeniably commendable, its clearly homegrown production and slightly-too-left-field songwriting were a bit too Babehoven for the band to find footing in a competitive and oversaturated scene. Last summer, on their stellar singles "Apollo" and "Highway," Momma masterminds Etta Friedman and Allegra Weingarten ushered in a new and improved sound by turning down their that dog. influences and cranking up the Liz Phair. Steve Albini-ish dynamics suit Momma perfectly, and on their sophomore album TWO OF ME, the duo find their footing as some of the least tired revivalists in indie rock.
Much like Young Jesus' recent record WELCOME TO CONCEPTUAL BEACH, TWO OF ME is a concept record about a fictional alternate realm. Inspired by the "bug house," the record centers itself around the theme of purgatorial liminalism. While the surreality of the record's inspiration may not reveal itself without background knowledge, the album's songwriting has a newfound fairytale funhousiness that evokes the best moments on Paramore albums like RIOT! and BRAND NEW EYES. While its lyrical themes may have dominated the press rollout surrounding TWO OF ME, after spending a few months with the record, its strongest attribute is its instrumentation. Its jagged, chunky chords, well-timed drum hits, and YOU'RE LIVING ALL OVER ME-esque  pockets lay an intriguing framework for a batch of 10 songs that miraculously congeal into a gone-too-soon 31-minute runtime. The bendy riffing of opener "Bug House" evokes New England-core staples like Squitch or Horse Jumper Of Love, and the surf rock grooving of "Carny" gives way to bleak chords and a wiry descending lead that sound like Yuck's classic "Get Away." Best of all, the sophomoric cool of the song "Stringers" recalls my most cringely missed college moments wearing a turtleneck in the Southern California heat to cosplay as an intellectual. TWO OF ME's charm lies in its ability to sound like the most liberatingly fuck the world moments of late-stage adolescence. "Fucker is a freak / Baiting this barbarian / What a bastard," the duo sing on "Biohazard." The cause of the fire roaring beneath the songs on TWO OF ME may remain unknown, but its billowing flames are captivating. [Ted Davis]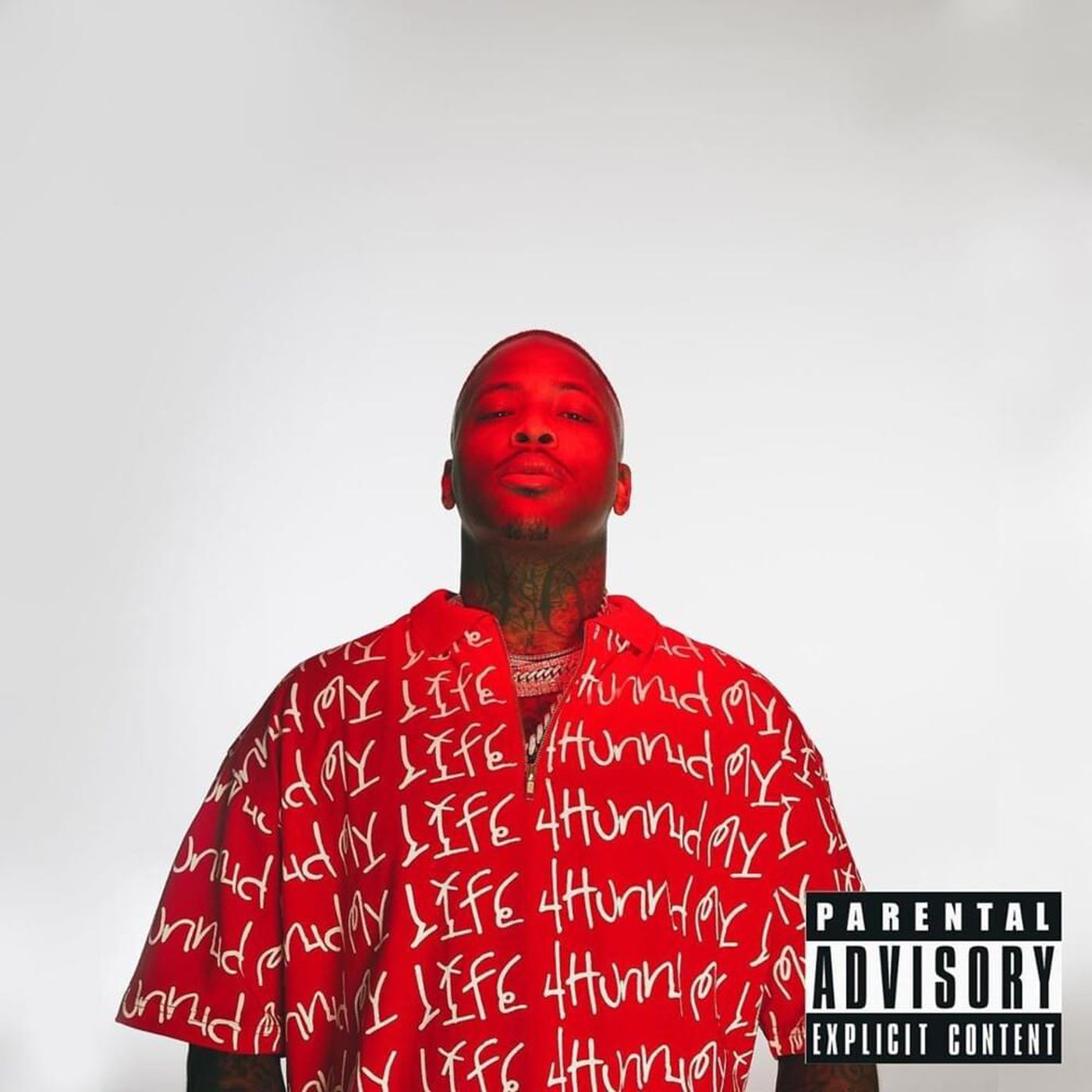 YG – MY LIFE 4HUNNID
Genre: Rap
Favorite Tracks: "Out On Bail," "FTP," "Laugh Now Kry Later!"
On "Twist My Fingaz," the lead single off YG's phenomenal sophomore album STILL BRAZY, the Compton MC evokes the spirit of 2Pac circa ME AGAINST THE WORLD, rapping "Hold up, I really got something to say / I'm the only one who made it out the West without Dre / I'm the only one that's about what he say / The only one that got hit and was walking the same day." YG was right to be apprehensive towards the gatekeepers of the West Coast—albums like GOOD KID, M.A.A.D CITY and SUMMERTIME '06 were heralded upon arrival as instant classics, both praised for their unflinching look at life in Los Angeles, while YG's equally as ambitious debut, MY KRAZY LIFE, was met with slightly less enthusiasm, largely in part due to the album's association with the "ratchet" scene that producer DJ Mustard helped bring to the mainstream in 2014—a style of music that Dr. Dre was not the biggest fan of, for what it's worth. MY KRAZY LIFE felt like a landmark album when it dropped because of how unapologetically West Coast it was. Admittedly the influence of 2Pac and DOGGYSTYLE isn't the most novel approach for a rapper from Los Angeles to take, yet YG was able to morph his own experiences into a singular, gangsta rap tour de force, one which his idols would surely be proud of. 
This brings us to MY LIFE 4HUNNID, an album that YG has explicitly stated was heavily influenced by 2Pac, a rapper who was able to transform his pain and many run-ins with the law into profound art that has stood the test of time. What he ended up making, however, was one of the most infuriating records of 2020. It's almost as if when he was putting the tracklist together he decided that for every legitimately great song on the album there should be one that is almost unlistenable, and MY LIFE 4HUNNID is ultimately weighed down by a painful stretch of uninspired sing-rap filler placed smack dab in the middle of the album.
Album opener "Jealous" attempts to kick things off with all the swagger and bravado of YG's most emphatic music, bolstered by a booming 808 and simple piano melody the song is the perfect backdrop for shit-talking and flexing, but he instead delivers awkward hashtag rap with lines like "Got the sauce, I got ho-ho-hoes, Santa Clause." Even that line proves to be infinitely better than whatever the hell he was trying to do on songs like "Rodeo," "Hate On Me," and the Gunna and Ty Dolla $ign-assisted "Surgery," the latter of which might actually be a halfway decent song without YG. My working theory is that YG, who for some reason was hellbent on including an acoustic guitar in as many songs on MY LIFE 4HUNNID as humanly possible, is trying to recreate the success that "Go Loko" had on TikTok last year, but good luck trying to get Charli D'amelio and Addison Rae to dance to something as dull and lifeless as the beat to "Thug Kry." It's not all bad; "Out On Bail" and "FTP" both capture the same essence as "Police Get Away Wit Murder" and "FDT," and considering how police brutality is in the spotlight more than ever in 2020, it's not hard to imagine these songs being the soundtrack to a revolution. Unfortunately, these brief glimpses of the YG of the past can't save MY LIFE 4HUNNID, an album that's entirely dispensable and devoid of any real personality. [Michael Brooks]