It's no secret we're living in trying times. Here's what's helping the Merry-Go-Round staff stay sane this week.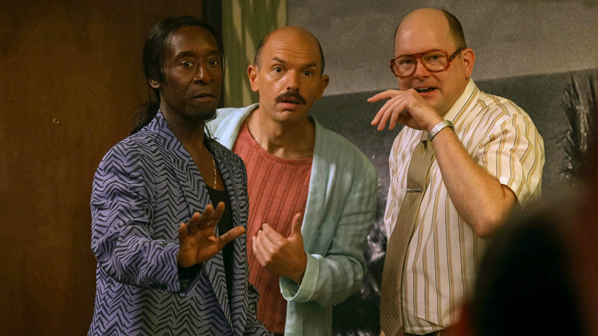 BLACK MONDAY S2 (Showtime)
TV does go on, doesn't it? It's like oddly the only thing keeping my weeks in perspective. The second season of Showtime's BLACK MONDAY hasn't been seeing a ton of run, likely because it premiered in the midst of a pandemic, but this latest season has found success in scaling back: the episodes have become increasingly character focused, cutting C- and sometimes B-storylines in favor of pseudo-bottle episodes to tremendous effect, and the dialogue has emerged as some of the best on TV, sharp, witty barbs and off-cuff, self-aware jokes worthy of 30 ROCK comparisons (for more on that, feel free to read this). S1 is about as bingeable a comedy as you can find and worth seeking out should you need something light with great writing, and this second season has also been a ton of fun. Bonus recommendation: Paul Scheer's post-show Instagram Live recaps that go up after the episodes on Sundays have been a delight, their own brand of zany improv-cum-recap shows that are also a lot of fun to check in on and another 30-40 minutes you don't have to wallow in despair. [CJ Simonson]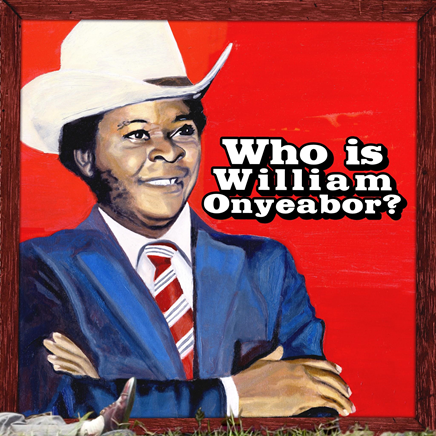 William Onyeabor
If he'd had it his way, you would have never known his name, but the one thing William Onyeabor could not do was keep his gift a secret. Onyeabor was many things in his fantastically full life: businessman, pastor, musician. No matter what he tried, he excelled at; but most of all, he was a mystery.
From 1977 to 1985, William Onyeabor was prolific, doing in less than a decade what many consensus all-time greats couldn't do in a lifetime. The wealth of material Onyeabor pumped out is truly unbelievable; how did a man from a small town in Nigeria manage to self-produce eight otherworldly albums in as many years, records that didn't just rival, but in many cases surpassed those of fellow countryman Fela Kuti? And why on Earth did he not just walk away from music, but swear off ever talking about it altogether?
These are questions Onyeabor refused to answer when Luaka Bop came knocking. The David Byrne-founded label caught wind of his work when the Nigeria 70 compilation series plucked "Better Change Your Mind" from obscurity, shining a much-needed light on one of the greatest musicians the world had never heard. He remained steadfast in his convictions until the day he died, only ever doing one radio interview in which he plainly stated, "I only composed the type of music that would help the world."
The world is a better place because of William Onyeabor. His music has no parallel; it's not that it sounds like it's from a different planet, it's that it sees this planet differently. The thematic scope of his work is narrowly focused on the widespread ills of the world humans have created for ourselves (war, greed, hatred) and preaches an endearingly simple philosophy of love. Onyeabor's lyrics are incredibly simple; he never bends over backwards to cram in clever turns of phrase, instead opting for truisms that a child could easily grasp. The hypocrisy of war on "Why Go to War," ("Why go to war when you know there should be peace / Why go to war when you know you need peace / You just want another guy to stop a bullet for you / But you'll never, never want to stop a bullet for another guy"), integrity over income on "Good Name," ("Good name is better than silver and gold / And no money, no money, no money, no money, no money can buy good name"), and the only good song about fake friends, "When the Going is Smooth & Good," ("When the going is smooth and good / Many, many people will be your friend / But when the going becomes tough / Many of your friends will run away").
And I've gone nearly 500 words without mentioning the unreal sounds he created! Onyeabor had a pile of analog synths at his disposal and crafted some of the absolute best jams in human history. While the equipment sounds dated, the grooves are still, in 2020, ahead of their time. "Good Name" and "Let's Fall In Love" are true testaments to his wizardry, the latter a techno banger written before techno even existed. "Body and Soul" could just as well be on REMAIN IN LIGHT and "Fantastic Man" is a braggadocious anthem that would make Prince blush. Even the deep cuts from his less-heralded records like the insanely goofy "Hypertension" and sunny reggae bliss of "The Moon and the Sun" are well worth a spin. His best track, "When the Going is Smooth & Good" was shamefully left off the digital release of WHO IS WILLIAM ONYEABOR?, the Luaka Bop reissue compilation of the absolute crème de la crème of his output, but is just a good reason as any to buy the triple LP (the best $30 you'll ever spend on vinyl). It is the brightest example of Onyeabor the Virtuoso, pure, unbridled joy from start to finish, flying to greater heights over and over again. Even when you think, surely, this could not get any better, it does. It is impossible to listen to William Onyeabor without a smile. In These Trying Times, what else could you ask for? [Ryan Moloney]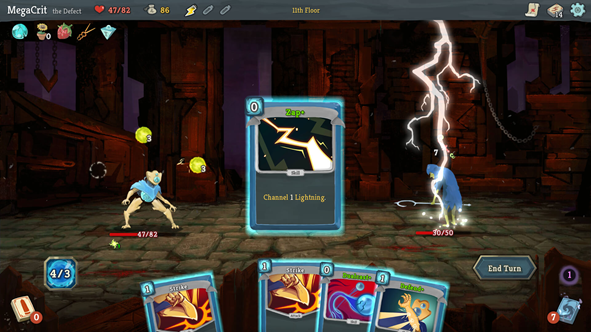 SLAY THE SPIRE (Xbox One)
I'm decidedly new to the roguelike deck-building genre, but it's certainly a genre that lends itself to quarantine pretty well given how quickly an hour-and-a-half of my life evaporates away every time I play it. By and large I find myself intrigued but incredibly disheartened by roguelike games, the ultimate tease in gaming that offers the promise of a fresh start before ultimately killing you 90% of the way through and forcing you to reconsider your own time management (DEAD CELLS has really scarred me). But the promise of success in SLAY THE SPIRE shines bright enough to keep me coming back day after day, week after week. You begin with a deck of basic attack and defense cards and quite quickly can level up your cards and gain new, advanced abilities as you try and clear three "levels" with a variety of traps and dungeon battles along the way. It's easy to learn while remaining hard to master with regards to combat, but finding which cards and artifacts are worth seeking out and pursuing becomes just as rewarding as actually winning battles and fuels a bit of the addictive nature of the game. That every game feels fresh helps, but throw in a daily challenge and leaderboards you have a pretty worthwhile and compelling package. Make no mistake though: it's a timewarp that can take upwards of an hour-and-a-half to complete and is, at a minimum, a 40-minute commitment once you understand the mechanics even if you lose. That makes SLAY THE SPIRE the kind of perfect quarantine game when "time" as a construct is ultimately meaningless. It's currently on Xbox Game Pass for free, but it's also a worthwhile 25 bucks for Switch or PS4. [CJ Simonson]