From grounded explorations of violence to a colorful fantasy cartoon, it's been another trip through the emotional ringer in TV Land this week. Was it a trip worth taking? Find out in the latest TV recap below!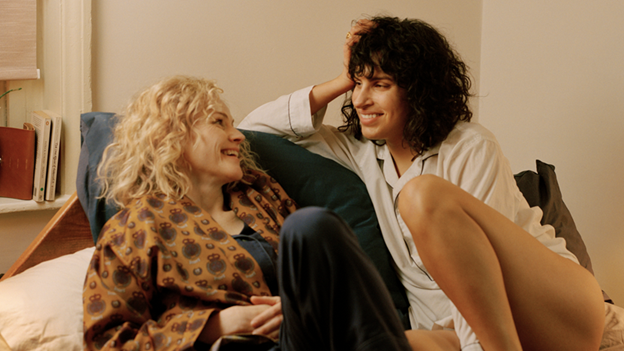 THE BISEXUAL (Hulu)
Helmed by Desiree Akhaven (THE MISADVENTURES OF CAMERON POST), Hulu's newest original dramedy sets out to explore the murky, messy bits of having a re-adolescence in your late 20s. Starring its creator, the show follows Leila, an Iranian-American woman living and working in London with her girlfriend-of-10 years-turned-business-partner, Sadie. When Sadie proposes, Leila finds herself in the midst of an internal crisis. Shaken by Shadie's wholehearted sureness of their relationship, a much more doubtful Leila moves out and suddenly discovers that she wants to try sleeping with men for the first time in her life.
Though familiar in tone and style to quarter-life-crisis shows that have come before it, THE BISEXUAL is refreshing in its exploration of female sexuality told from such a distinctly female point-of-view. It's honest and heavy about complex emotions that are so entwined with our sexual desire. With that said, it's sometimes unclear as to what exactly the show is trying to do and it occasionally feels like characters approach bisexuality as such a novel or unicorn-like concept that it can make the show feel dated. "Does anyone know an actual bisexual?," one of Leila's friends asks in the pilot episode. Dryly, Leila responds, "I'm pretty sure bisexuality is a myth. Yeah, that it was created by ad executives to sell flavored vodka."
Despite its pitfalls, and there are a few, Akhaven's six-part series feels too genuine and clever to miss. With a mix of laugh-out-loud humor, cringeworthy moments, and contemplative scenes, it proves itself to be a standout among the many new pilots this season. [Anna Thorup]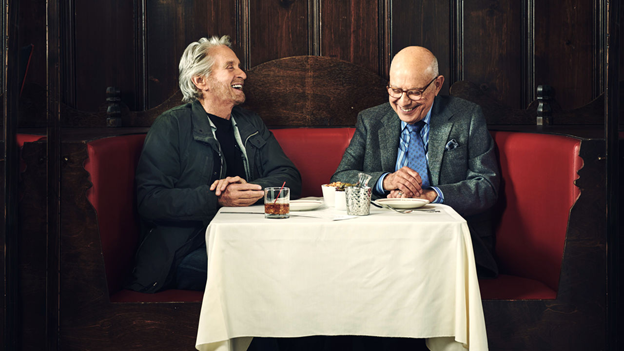 THE KOMINSKY METHOD (Netflix)
 I forgot how good dialogue can be until THE KOMINSKY METHOD. There's a plethora of great things I could say about Chuck Lorre's new show on Netflix, and I will, but the beautiful and sparkling dialogue is what really pushes this show into the fantastic category. Starring Michael Douglas, THE KOMINSKY METHOD follows a semi-washed-up but great-in-his-day acting coach trying to find his relevance as an actor and artist in a world of clueless millennials. The humor is very understated, yet still gripping, and even had a few laugh-out-loud moments (there's always something hilarious about watching a newbie actor class). Although it would be easy for Michael Douglas' character to come across as bitter and hard, especially surrounded by wide-eyed wannabes, he never does. His character, and the entire show, always comes across as very genuine and gentle, which makes the heartfelt moments even stronger. The entire show was a delight, and makes you feel good for watching. [Anna Mansager]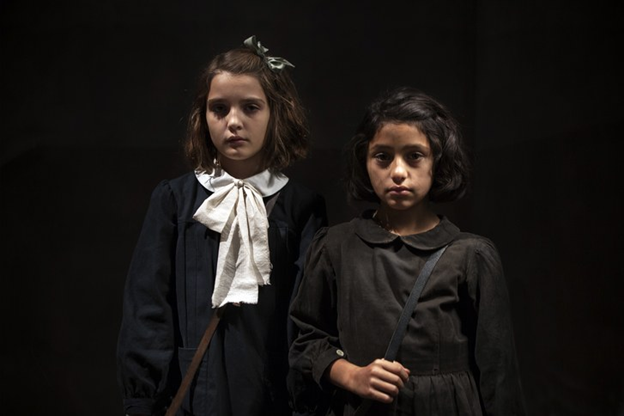 MY BRILLIANT FRIEND (HBO)
Before I go any further, I will say that I am not really a drama person (though I did love HOMECOMING last week) and MY BRILLIANT FRIEND is a drama. Adapted from Elena Ferrante's hit series of novels, HBO's first original Italian language series tells the story of Elena and Lila: the saddest children in Italy growing up in the saddest apartment building in Naples. At least, that's kinda what I got from the pilot. The pilot is about children and there is exactly one smile in the entire hour-long episode. It means to point out the deplorable behaviors of children and adults alike—but rather than eliciting an existential "Why," it more often drew out a head-scratching ". . . Why?"
For example, Elena and Lila's teacher enlists them in an impromptu competition with the teacher of the all-boys class, where both classes gather in one room to watch Lila and Elena spout off facts against two boys from the other class. Naturally, this ends in tears when Lila slam dunks the boys, and later, Lila gets a bunch of rocks thrown at her. Why is this happening? Who thought this would be a good idea? It's not cruel per se, it's just… silly! This pattern repeats when a feared neighborhood resident literally drags a man out of mass and beats him half to death in the street—and everyone just kinda… sits there. Finally, the Big Sad Moment of the pilot involves a woman screaming in despair from offscreen while flinging various kitchen implements out a window. It's possible my brain has just short-circuited from watching cartoons all day, but it just didn't deliver any kind of emotional engagement for me.
HBO has a history of lackluster first episodes of otherwise amazing series (GAME OF THRONES, THE NIGHT OF, THE WIRE). With all the success of the novel it's possible this will turn around, but for now, the melancholic series is not unlike a chicken alfredo: needlessly heavy and lacking in substance. [Kate Brogden]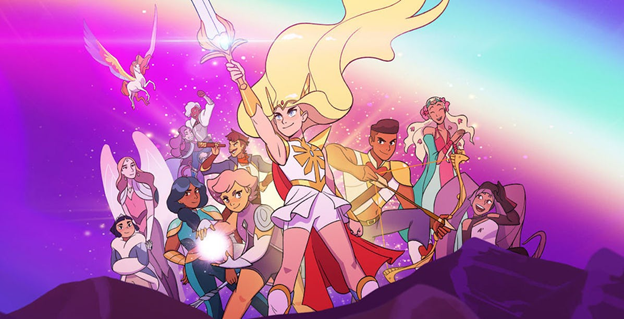 SHE-RA AND THE PRINCESSES OF POWER (Netflix)
Stand back Rebecca Sugar, 'cause there's a new Great Gay Cartoon in town. Creator/Showrunner Noelle Stevenson brings a fresh perspective and coat of paint to Filmation's '80s toy vehicle. The reboot follows the original blueprint pretty closely: Force Captain Adora, a soldier in the "Evil Horde," discovers a magic sword and her destiny to take up the mantle of She-Ra and restore balance to the kingdom of Eternia. In doing so, she turns her back on the Hoard that raised her and joins the Rebellion, formed of magical elemental princesses and one sassy talking unicorn. This is about where the similarities end with the original. Stevenson's reimagining brings deliberately diverse casting and character design (the discussion of which I will not go into here, but will point to this absolutely fire Twitter response from She-Ra's original designer) and a tone reminiscent of AVATAR: THE LAST AIRBENDER or OG TEEN TITANS.
SHE-RA draws criticism for treading these familiar grounds with its story, but the true groundbreaking nature of the series takes place behind the scenes. It boasts an all-female writers room (!), 11 female board artists out of 14 total (!!), and three female directors out of four (!!!). Peep the credits of any of your favorite animated shows and you'll see how absolutely, koo koo bananas amazing this is. SHE-RA isn't a perfect show. The animation is a little rough around the edges and it and suffers from pacing issues in its early episodes. However, its inclusive efforts pay off in a colorful, tender, yet kickass action series that made me wish I could be seven again so I could grow up watching it. Also, yes, it's gay as absolute fuck. [Kate Brogden]