Merry-Go-Round Magazine is at the 2021 Sundance Film Festival! Yes, still! Free us!
For as much as we've called out the lineup for being a tad underwhelming, there's no denying the heavy-hitters on display. Like any festival, they're far and few in between, but in a year that jeopardized the very existence of a Sundance Film Festival, it is a miracle that we can indulge in such challenging, fascinating works from the comforts of our own homes. While we're clamoring for the opportunity to see each other in person again, Sundance has edged themselves into a new problem: they did too well. There's no going back to a film festival without a comprehensive digital component, no way. In this round-up, we cover Ninja Thyberg's provocative PLEASURE, Kate Tsang's adorable MARVELOUS AND THE BLACK HOLE, Marilyn Agrelo's cuddly STREET GANG: HOW WE GOT TO SESAME STREET, and Theo Anthony's newest documentary experiment, ALL LIGHTS, EVERYWHERE.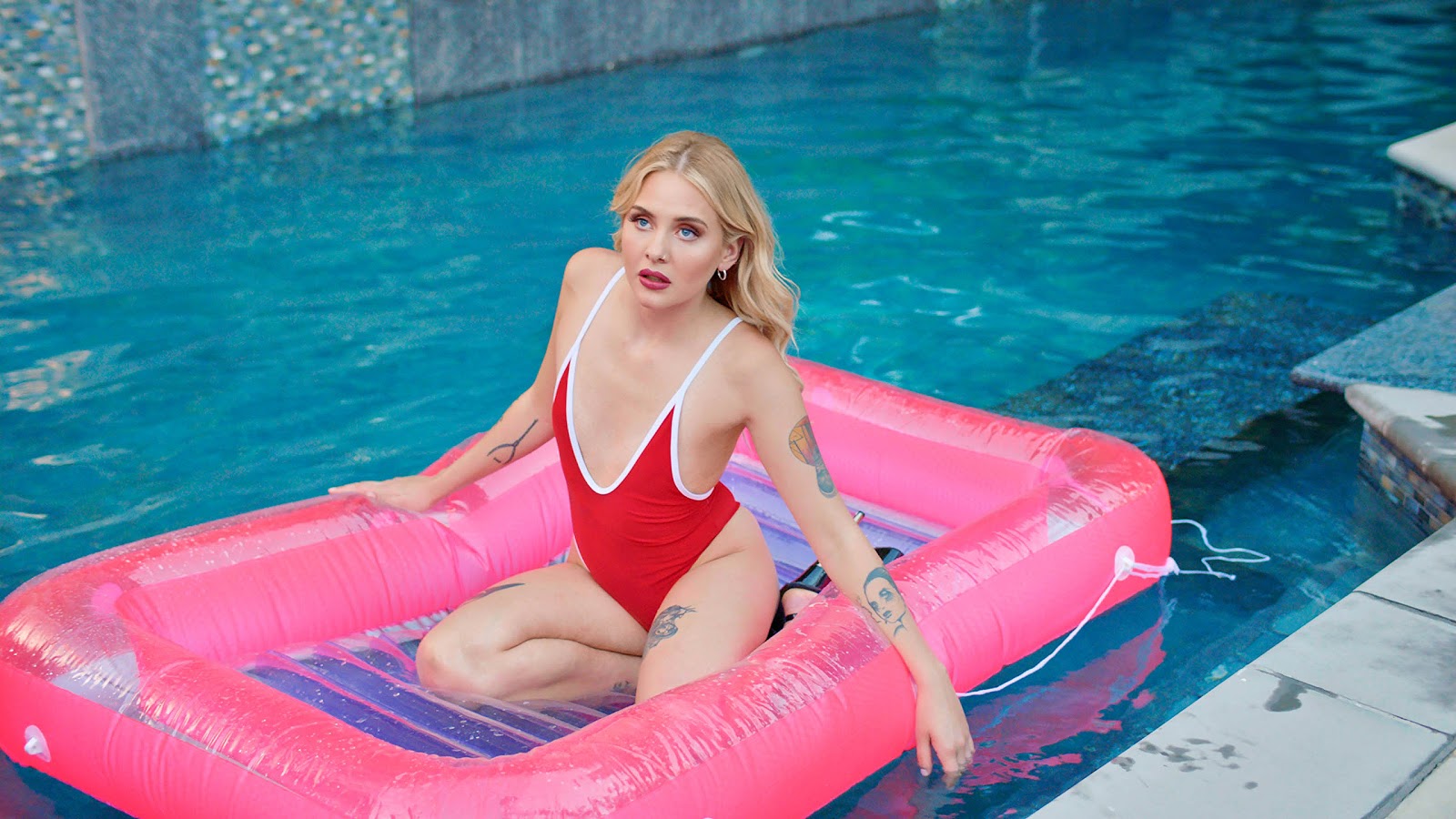 PLEASURE
Director: Ninja Thyberg
You understand the movie you're getting when it opens on black titles to the dulcet tones of sloppy gluck-gluck. Shot with the ultra-digital, sterile sheen of a Blacked video, Ninja Thyberg's PLEASURE is a boldly simple hang-out movie at a model house in Los Angeles where the girlies support each other through the dull-to-compromising ins-and-outs of production-house pornography. No one here is looking to score big on OnlyFans or cam sites, these C-tier agency actresses have hauled their wagons to the West to fuck on camera, and fuck on camera they shall. What results is an incisive, loose workplace drama about bonding, bondage, and the power constructs at play in adult entertainment. And, yes, there just so happens to be full penetration, but that's the name of the game. Bella Cherry is a new-in-town Swedish import (played by a fearless Sofia Kappel in her first on-screen role) dead-set on becoming one of the biggest stars in the industry. On her first full day in the country, we're met with an intense close-up of her shaving then driving to the Valley to film an amateur POV scene—her first pornographic scene, period.
It's here where Thyberg's delicate vision comes into full swing, detailing the body horror of pumping your orifices with synthetics and douching out your innards for a picture-perfect pussy meant to be salivated over by a pervert on a tube site. No one knows if the male talent showered, but just take his word for it. The director seems nice enough. There's a discomfort at play, but Thyberg also lets the set look and feel like a film set. This is a business partaken in by consummate professionals, and PLEASURE grants them that dignity. With very few exceptions, Kappel is the only non-pornographic actress in the film, hauling in a supporting cast of porn stars by the truck full. And look: you've caught me red-handed, I'm fascinated by the inner workings of the adult industry. But what I've learned most of all is that this talent absolutely loathes any media portrayal of them, especially negative. You mention HOT GIRLS WANTED at an AVN after-party and the homicide unit simply won't be finding your remains. PLEASURE has their blessing, and it's an intriguing conundrum: Thyberg is given complete access, and she has a robust understanding of the bureaucracies and talent tiers, but it also seems that she understands what thin ice she's on. Her film presses, but never on the topic of how many young women are coerced into shoots by contracts filled with pretenses or dashed promises of confidentiality. When dragged on a hike to the Hollywood sign, Bella is asked if she wants to see anything in L.A. besides a porn set. She curtly, assuredly responds "no." It's like DAYS OF THUNDER or TOP GUN, but more explicitly about plowing instead of hinting at it.
PLEASURE often carries an uneasy, tense air. We expect this specific narrative to err into tragedy—your teen daughter hitchhiking to Hollywood to be in dirty movies is every Michigan Calvinist's worst nightmare. Bella braces herself for an extreme BDSM shoot, a shot at acquiring clout with a known production company, where she's gagged and bound and hung up mid-air like a steakhouse freezer shank, but all the while ran through a seemingly endless safe-word instructional, with production assistants pampering her at her beckon. Post-scene, they nurse her like Ali after a match, tending to an elite in apex athleticism and prize-winning performance. It's very sweet, and immediately set back by Bella's next shoot, a skeevy, triggering rape-fantasy where the male talent calmly cajoles her between takes, but provide no safeguards nor security, springing a recreation of an assault onto her without any of the safeties warranted for a consenting actress. It gets ugly; PLEASURE may not fully critique its environment, but it objectively displays the running theme of sexual violence that sells in contemporary porn. Like most capitalist industries, it requires oversight and reform to ensure the fair compensation and safety of its labor force, but in this scenario, it's ultimately the consumer culture that's cultivated both the content and its mode of production. Bella is continually upping the ante to impress an invisible audience, losing her soul on the way to to top—did you want to fuck or did you want to make friends? 
Willfully merciful in sparing us from the hackneyed montage of racking up Twitter likes or buying new cars, PLEASURE has no interest in succumbing to rags-to-riches cliches: Bella could not possibly care less. She simply wants to work with the best. Why? Obstinance, maybe, or an unspoken drive to commit to being the best if everyone in her personal life is going to chide and ostracize her for trying anyway. In truth, there's not much to Thyberg's depiction of Bella, but Kappel's performance is brilliantly understated; she's closed off to even herself, only revealing character in her practices. It's remarkably interior work by a first-time actress. As the difficulties of remaining at the bottom of the food chain mount, Bella phones in a pep talk from Mom, who sweetly refers to her daughter as Linnea: get some sleep… It's difficult for young women literally everywhere. The cynical platitude is nearly accepted as a challenge, Bella regaining her sense of power and resuming with her asshole training. If you're going to be "that girl from high school who did porn" then you might as well bust your ass to become the Mariah Carey of masturbation. PLEASURE is the best of the festival by a country mile. [Kevin Cookman]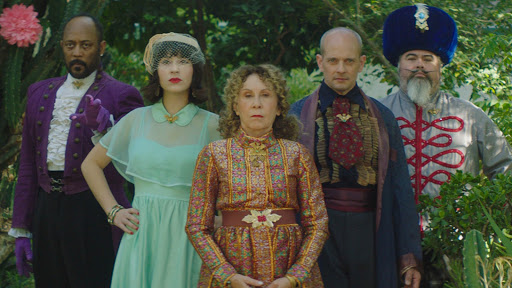 MARVELOUS AND THE BLACK HOLE
Director: Kate Tsang
MARVELOUS AND THE BLACK HOLE doesn't reinvent the genre by any means—there are movies like this dropping on Netflix every other day. However, for Sundance festival goers, this is a joyful and much-needed respite from all the intense, bleak features and avant-garde shorts. It's just the right length for a film of its tone. There are times when I wondered who this movie is for: it's at times too dark and morbid for pre-teen children around the age of the young main character, yet too syrupy for most millennials, but as the film went on, I discovered that this is a film for anyone who has struggled with a dark inner monologue who needs to bring back the nostalgic feelings of childhood innocence. In a dark timeline like the one we are currently in, that seems like all of us. Admittedly, though the story was predictable, I did shed a tear at the very end. This is a very impressive debut for director Kate Tsang and I cannot wait to see what she does next. [Lauren Chouinard]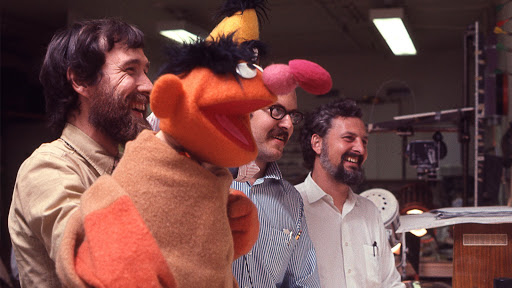 STREET GANG: HOW WE GOT TO SESAME STREET
Director: Marilyn Agrelo
I grew up with Sesame Street in my home as if it were a member of my own family. Big Bird, Grover, Elmo, and the gang felt like very personal friends. So when I heard that STREET GANG: HOW WE GOT TO SESAME STREET would be debuting at Sundance, it immediately shot up to the top of my watch list. The title HOW WE GOT TO SESAME STREET is apt, as this is a very straightforward telling of Sesame Street's production origins. We go through the process of conception, from forming the team to keeping it running throughout the years, but eventually, the telling of the program's evolution seems to stop. I wanted the documentary to spend more time exploring the emotional impacts that Sesame Street had on society from the '80s onward—they did radical things during that time that no other shows were doing, like bringing on a deaf neighbor that taught kids sign language, characters speaking to their audience in both English and Spanish, and creating a puppet with autism to teach children how to communicate with and include friends on the spectrum. These are revolutionary impacts that were not given even a second of air time. I couldn't help but pine for a storytelling style more similar to another doc about a beloved PBS program, WON'T YOU BE MY NEIGHBOR?, which was equal parts sob-inducing and heartwarming. I wanted to feel that from STREET GANG, but instead what I got was a perfectly pleasant, albeit forgettable, journey. At least I got to see and hang out with my Sesame Street friends again. [Lauren Chouinard]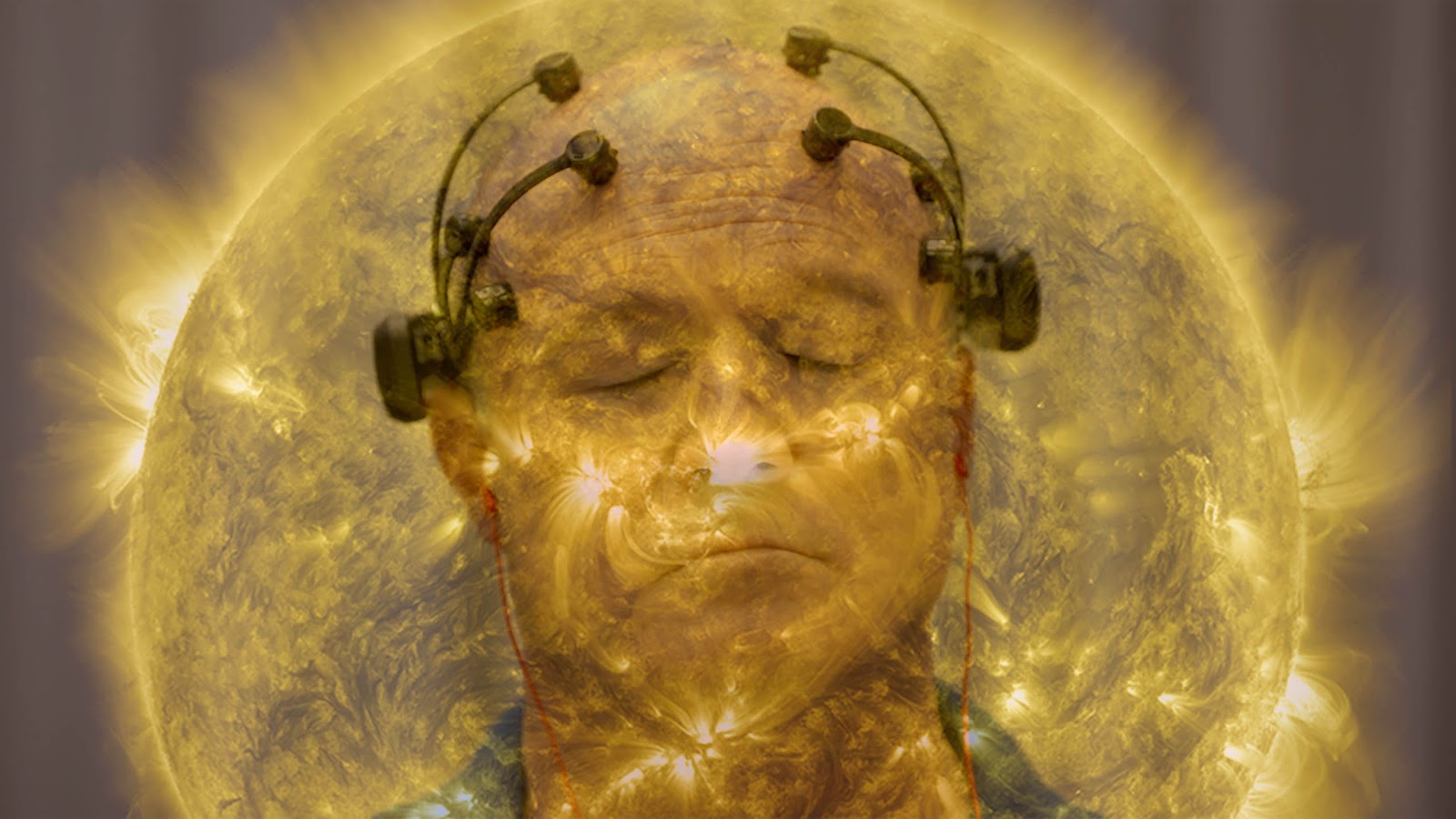 ALL LIGHTS, EVERYWHERE
Director: Theo Anthony
Theo Anthony has made a convincing case for fearing the man with a movie camera in ALL LIGHT, EVERYWHERE, a dense yet playful exploration of objectivity in perspective that proves harrowing in its frank depiction of systems and corporations that utilize seemingly neutral tools like cameras for the sake of emboldening and explicitly upholding the power of police and military forces. Anthony provides incredible insight to the detailed specificity with which tools like body-cameras and their usage as evidence are barely for people on the other side of a badge. It's nefarious business coated in double-speak, proposing that these advancements are for the better as opposed to indicative of how incredibly broken and hostile our society is toward targeted communities. Tying together modern context with historical experiments with the first cameras is fascinating, especially in how it illuminates this grander, existential quandary regarding implicit, unconscious bias in all perspectives; how can we trust what we see, let alone anything filmed or captured in an image? Anthony utilizes elements of desktop filmmaking and reflexive non-fiction filmmaking that add a welcome tinge of levity to the otherwise devastating context we're approached with. A classroom of police officers learn how to use body cams, while we learn just how ineffective they are from the jump. Citizens argue with one another regarding the worth of a spy plane being implemented by their police force to help "deter crime" at a community center chat in Baltimore. It's heartbreaking to witness, seeing people who nearly have no say in their own fate, passionately arguing for and against this radical and horrifying piece of technology that could possibly save people from further despair, or potentially cause more chaos in their home. 
Though we're left with a sense of futility, there is light catharsis in the epilogue that manages to provide a sense of hope regarding our relationship with media, in being its creator and subject simultaneously. Buoyed by Keaver Brenai's stark narration and Dan Deacon's bone-chilling score, ALL LIGHT, EVERYWHERE is another fantastic entry in the filmography of a truly unique and forward-minded documentarian; the way Anthony sews cinematic threading through so many concepts and pieces of history can be entertaining as much as it is informative and eerie. His look into humanity through data and technology can often feel cold, but in both his calculated, subtle sense of humor and his understanding of interconnectivity and causality from the top-down, he proves himself to be a major voice to continue listening to. [Rocky Pajarito]