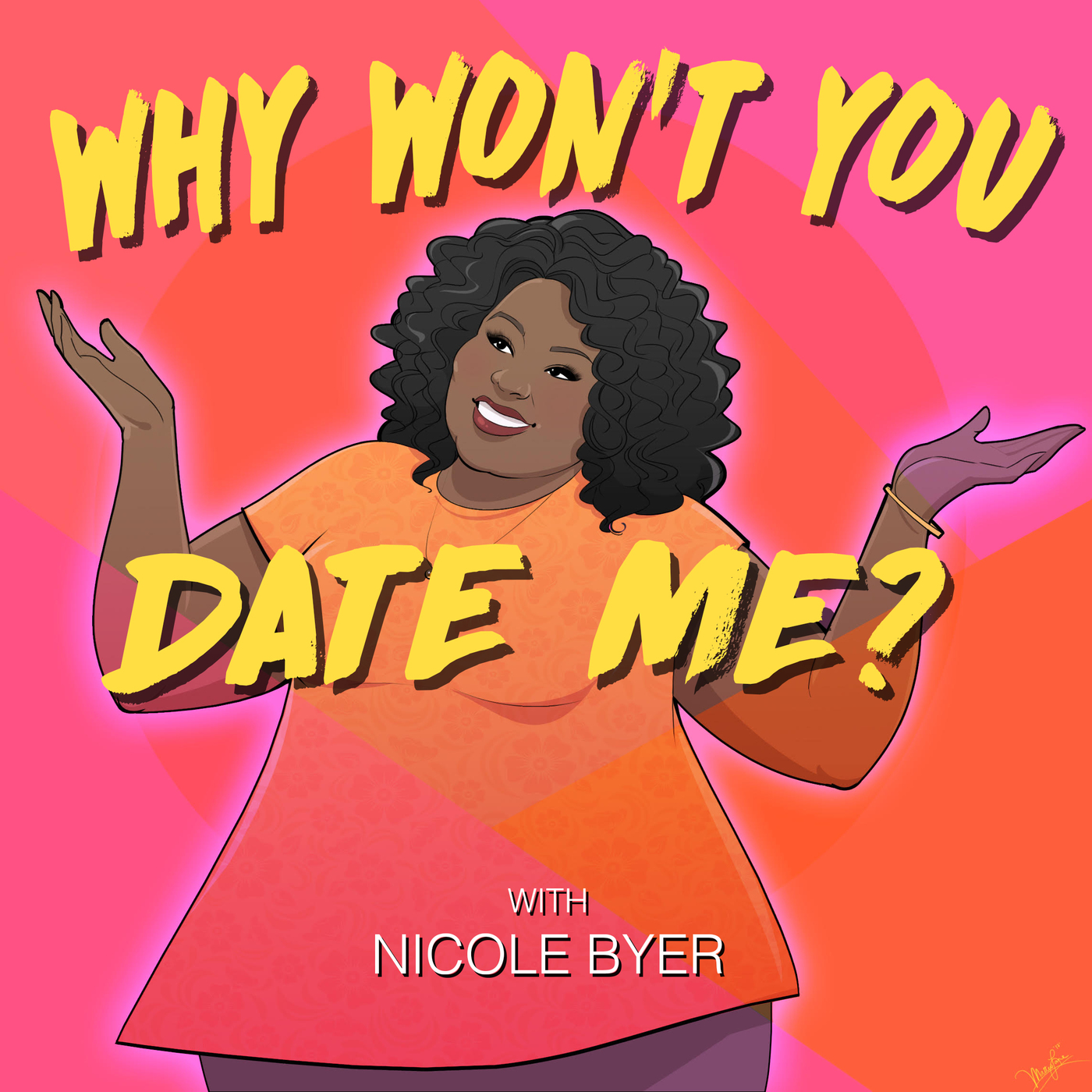 There are very few human beings in this world who are not immediately charmed by Nicole Byer as soon as they hear her voice. Whether you know her through the Netflix series NAILED IT!, her stand up, or her numerous memorable guest appearances on other people's podcasts, you've probably been drawn in by her raw charisma one way or another over the past couple of years. However, even if you're familiar with her work, you've never heard her talk quite like she has on WHY WON'T YOU DATE ME?, her podcast where she tries to figure out how she's still single, despite being a very funny and successful comedian.
The show could broadly be called a dating advice show, even though the whole premise is that Nicole cannot lock down a reliable romantic partner. Almost any other person hosting this show would come across as so painfully desperate that the show wouldn't be entertaining, but Nicole has a unique ability to be just the right combination of self-aware and vulgar to keep the show from ever turning into a pity party. What's more, Nicole's dating misfortunes truly don't seem to come from anything she's doing wrong: she's a person who has her life together, has gone to therapy, and has a very clear idea of what she wants from a partner. The problem genuinely does not seem to be her but rather dating culture in Los Angeles. Nicole lays her insecurities bare in a way I think few people would ever dare to, and luckily she comes out looking all the better for it.
Every week, listeners are treated to surprisingly frank discussions on sexuality, race, dating apps, and body acceptance with a wide range of guests. At the beginning of the show, Nicole actually brought on men she had hooked up with or dated to put on them on the spot and ask them point blank why they wouldn't date her; these episodes are occasionally uncomfortable, but they're mostly some of the most raw and vulnerable conversations I've ever heard in podcasts. (If you're looking for a place to start with the podcast, "Episode 2: Bad Hookups w/Dan Lippert" is a great place to start.) As the show has evolved, Nicole has shifted more towards bringing on her friends from the comedy world, but she's managed to maintain the same level of candor with them.
Podcasts are undeniably still dominated by white males, and Nicole's show exemplifies why that needs to change. The wide range of perspectives on love and dating she's able to showcase just by the nature of having friends from all walks of life brings up new ideas of what happiness and meaningful connection with another person can look like. We all know what straight white guys think about dating, we've got more Woody Allen movies than we need. To understand the bizarre world of dating that we find ourselves in in 2019, we need Nicole Byer and her penchant for pussy-eating jokes.