In case you missed it, Ellen DeGeneres sucks! Rumors have been accumulating that the titular Ellen (DeGeneres) is considering stepping down from her post as America's most prolific daytime talk show host, leaving a gaping hole between the hours of 4-5 P.M. every weekday. So the question Twitter has endlessly been debating for the last several weeks: Who should replace Ellen?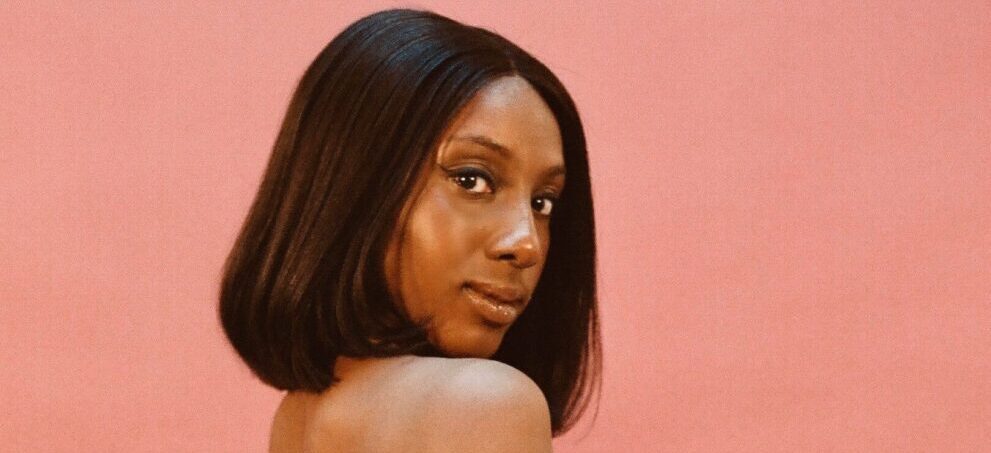 Ziwe Fumudoh
If the first time you're hearing Ziwe Fumudoh's name is from this blurb, you need to, respectfully, wake the fuck up. Fumudoh is most notable for her Instagram live show, BAITED, on which she invites people, mostly dubbed pariahs, to question them about race, specifically Blackness, and watch them flounder and frantically back pedal. It's not just her confidence that matters, it's her control; she laughs in the face of stupidity and ignorance—with the crispest line of white eyeliner you've ever seen, mind you. Why should Ziwe replace Ellen DeWarCriminal? The woman has had almost every episode of her live show covered by Vulture, she's already released an EP, and she's single-handedly (pun intended), bringing back elbow-length gloves. Ziwe does her fucking research, her social media presence is insurmountable, and to top it all off, she's thought-provoking and hysterical with some fucking pizzaz. Also, she'll stop giving money to rich white teens from Vine for literally no purpose. Anyways, next question? [Jesse Herb] 

Jennifer Lawrence
There is understandably an attraction to the sheer concept of Dakota Johnson taking over for Ellen, if for no other reason than Johnson's memified diametric opposition makes her an obvious face to root for amidst a bukkake of celebrity endorsements and buffoonery. And Johnson, were her star not continually on the rise with Twitter, Reddit, and a faceless Online public pushing her closer and closer to bona fide A-list status by the day, might be a good candidate! But let me throw a new competitor into the ring who fits perhaps some of the same zeitgeisty requirements of Johnson: Jennifer Lawrence.
Jimmy Kimmel's various absences and resulting influx of guest hosts should probably have yielded more qualified candidates for the variety of hosting gigs that are inevitably going to come up—hell, Jon Stewart gave John Oliver a summer0-long audition and he was immediately deemed qualified for some kind of position somewhere. Amidst those guests there are some intriguing candidates (see: Tracee Ellis Ross?), and granted, late night and daytime talk are different beasts entirely, the raunch of the former more suited to Lawrence's off-the-cuff, awkward talents. But there was unquestionably something very refreshing about watching Jennifer Lawrence, herself an overqualified star for late night hosting duties, navigate quarterbacking a show behind a desk. Her dry wit would admittedly bring a kind of sarcastic, cynical edge to a daytime demographic that traditionally focuses on moms and Ferris Bueller-types faking the flu, but look around. Not only is a new generation hesitant to buy into DeGeneres' phony, George W. Bush-befriending bullshit, but that generation is rapidly entering that phase of their life where daytime television, as much an old world relic as it may be, is appealing. As internet-focused as it may be, if the Dakota Johnson vs. Ellen DeGeneres feud has taught us anything, it's that the youth believe DeGeneres (and likely those who reigned in those positions of power before her—looking at you Oprah) is part of a machine that needs dismantling. Perhaps Johnson, with her Hollywood life and celebrity parents, isn't the person for that job. And perhaps Jennifer Lawrence, a massive movie star herself, is equally jaded by that system. But watching her awkwardly interview a Kardashian at least shows me she'd throw a bit of charming napalm onto a tired, trite TV slot. [CJ Simonson]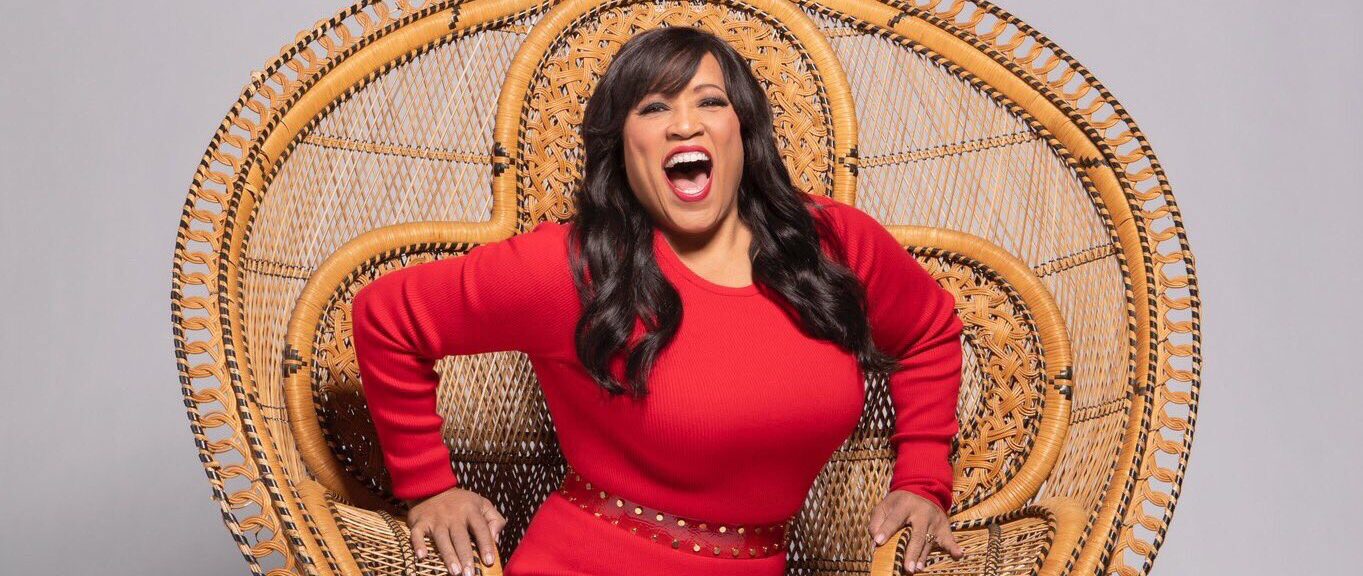 Jackeé Harry
When asked who should replace Ellen my first thought, quite frankly, was "No more Ellen. Society has progressed past the need for Ellen." But then I gave myself a moment to think about the potential function of Ellen as a daytime talk show host in our society. I have to be honest and say that I don't watch Ellen. I have seen a clip or two, sure, and I admit that I don't think I'm the target demographic, but I'm not sure what her target demo does get from the show—my opinions on the matter are purely theoretical. 
In a better version of our current circumstances, a daytime talk show host would probably find fun ways to talk about relevant social issues and keep everyone updated on random happenings in the world. The host would be connected to exorbitant amounts of finances and high-profile people in order to provide respite from the mess of life in the form of monetary donations. These are good things, and they offer a bit of reprieve from the doom and gloom that can be local news, but isn't entirely divorced from the fact that people should care about what's going on in the world around them even if what's going on is heavy.
The "new Ellen" would be funny. Actually funny, not Ellen funny. And they would be able to sense when and how to use that humor to the benefit of those around them. Who among us is knowledgeable, personable, and funny enough with impeccable comedic timing? Who could take on the task of leading the mythical middle America through this hellstorm we're sure to endure for a while? Let me tell you: the iconic Jackée Harry. 
Many of you know Jackée Harry as Lisa Landry, the vivacious adoptive mother to Tia Landry on the television show SISTER, SISTER. What you might not know about the Emmy and NAACP Image Award-winning actress is that she's been in the game since 1978, having begun her career doing theatre, eventually doing film and TV as well as directing. The cherry on top of the decision that I've made for society, for Harry to replace Ellen, is that Jackée Harry is online in a way that Ellen isn't. Have you seen Harry's Twitter and Instagram? Ellen can't give authentic comedy, appropriate usage of memes, and politically aware commentary like Ms. Jackée can. The people deserve someone who speaks their language and Jackée Harry deserves a platform and her literal and proverbial flowers. [Amanda Ball]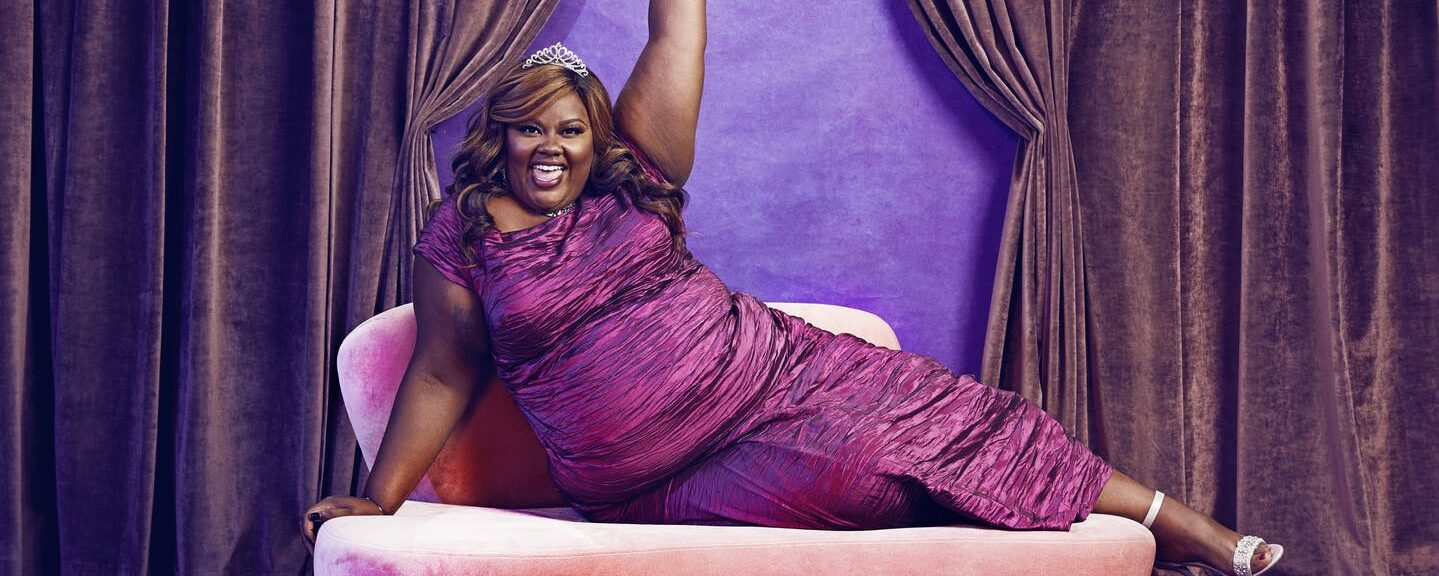 Nicole Byer
I mean. It's Nicole Byer. Every rational human loves Nicole Byer. In the last five years Byer has transcended "the really funny one on GIRL CODE" to become Emmy-nominee, author, host-of-45-podcasts Nicole Byer™. NAILED IT is basically a show for moms and kids, and who else is the 4-5 P.M. slot for than moms and kids? Over the last few years the energy of ELLEN (the show and the person) has evaporated entirely (I guess being a tyrant is exhausting? Source?). If it wasn't clear from the 45 (it's actually five) podcasts Nicole hosts, the woman is OOZING energy. While in quarantine she has continued her podcasts remotely, frequented the pole she installed in her backyard, and taken up roller skating. What has Ellen done, besides post those weird videos of herself calling her celebrity friends because she was bored in a mansion. ELLEN used to be the spot for pure, unbridled chaotic good—celebrities playing games and being pranked, moms twerking, and very hot men taking their shirts off. If all that doesn't scream Nicole Byer, I don't know what does. A thirsty Nicole Byer is a force to be reckoned with, and I genuinely believe she could unite this nation.
One notable quality about Ellen was her status as the first openly gay talk show host. As awful as she may have become, there's no ignoring that, for better or for worse, Ellen is a gay icon. Nicole is on record saying she does not identify as straight, upholding the tradition of a queer host. It's always frustrated me that Daytime Is For The Girls and Late Night Is For The Boys and ultimately I'd love to see Late Night simply overrun by women, but for now, the idea of a joyous Black woman handing out money and installing a stripper pole on the WB soundstage is really the only thing keeping me going. [Aya Lehman]