The worst thing would be for filmgoers to totally dismiss THE BEACH BUM as a lazy, drug-fueled comedy already catering to a hardcore stoner demographic. Given his established style, it's almost too easy to slap those labels onto Harmony Korine, confusing the freedom and fun his subjects have with director passivity. Before the premiere of the film, Korine told the audience at SXSW that with chronicling Matthew McConaughey's Moondog, who may or may not be named for the renowned blind composer, he wanted to capture a "cosmic America" that sought a certain "special laughter" and "ultimate bliss" to oppose "how serious things were getting." He assured that it would all make sense upon seeing the film, yet was still promptly met with endless eye-rolls. No one was prepared for how right he was.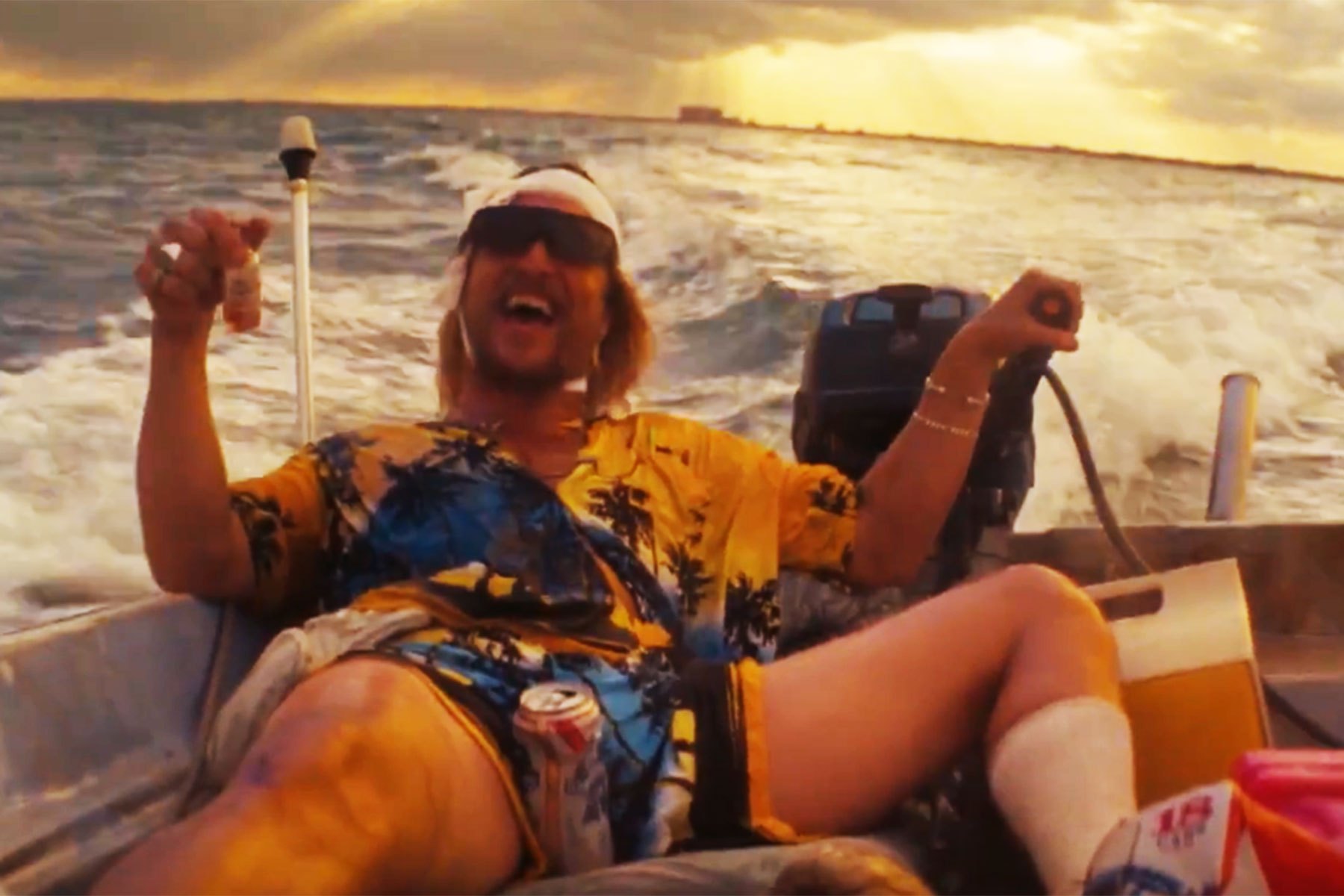 Let's be clear, drugs of all types are prevalent in this film, but only to complement our protagonist's wild odyssey. Moondog plays the part of a modern Candide, describing himself as a "reverse paranoiac convinced the world is conspiring to make him happy." The chiller side to the Hunter S. Thompson coin, Moondog is an accomplished poet and local legend in Key West, Florida whose works featured range from Ginsbergian apotheosis to pseudo-intellectual word salads illustrating his more hedonistic bent, but never tainting the character's pure, childlike fascination with the outer world. Moondog simply loves everybody, especially the poorest of the poor. Telling his heiress wife Minnie, portrayed fantastically by Isla Fisher, he needs to get low to get high, Moondog prefers the company of homeless tweakers, occasionally giving them a taste of the lavish life. It's clearly a role that McConaughey has always wanted to and was always meant to play.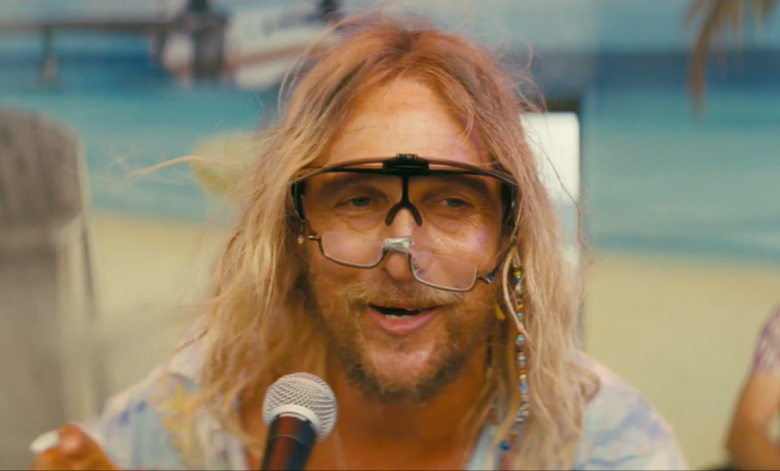 What loose narrative there is has little to do with drugs, per se. There's a brief macguffin in a mother cannabis plant owned by Snoop Dogg's hilarious character Lingerie, but that's the extent. In a callback to screwball comedies of old, Moondog crashes his daughter's wedding, properly poking fun at his soon to be son-in-law. After partying a little too hard afterwards, things get dark but not too dark. Circumstances force our Moondog to go to rehab and hunker down to quickly finish his next collection of poems, looking to friends new and old for inspiration. And that is where the true strength of Korine's work lies.
Everyone in the incredibly stacked cast is used to their absolute fullest potential. Moondog comes across a myriad of whacky characters whose encounters play out like a series of vignettes, with many going through a full arc worthy of their very own film. There's Jonah Hill's Lewis, a bigwig southerner who tries to push Moondog to return to his former glory, but also hangs with drag queens in the moonlight. In rehab Moondog meets a rebellious son of a preacher named Flicker, played by Zac Efron, who causes trouble while ripping the fattest of vape clouds, yet is thoroughly convinced that the good lord has already forgiven his transgressions. But the ultimate standout has to be Captain Rackz, heralding the return of the once hilarious, now elusive, Martin Lawrence. Rackz takes tourists on his boat to see the beautiful dolphins off the coast of Florida, but his love for the creatures leads far from reciprocation. Essentially, these are some of the world's most sought-after actors playing the roles they've always wanted to play, and only Harmony Korine could take full advantage of that.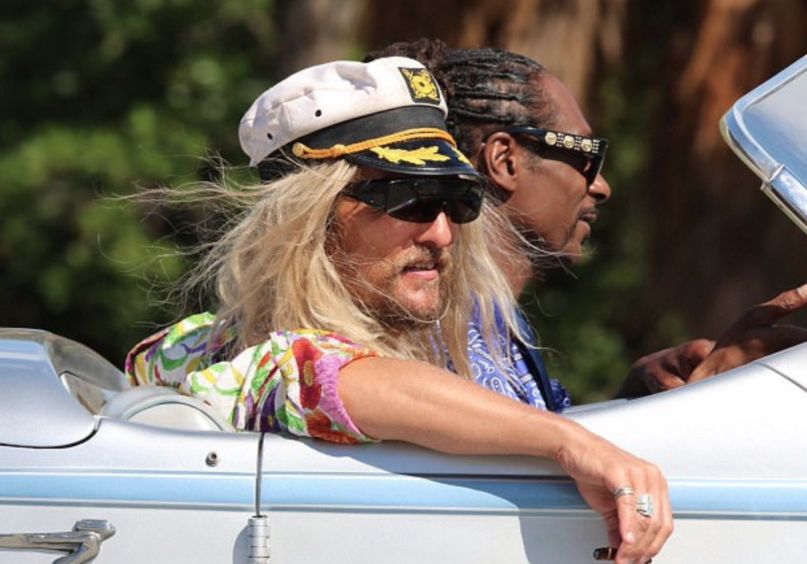 Comedic energy is so easily transferred from one subject to another that it takes not only seasoned actors but a director who they are truly comfortable with sharing said energy to achieve this. It is certainly clear that almost every subject onscreen is bursting at the seams, inches from letting out a take-ruining guffaw, but Korine has the wherewithal to harness that magic, letting the audience release it instead. And all the while, the most striking of images are at the forefront keeping with the film's exceptional aesthetic, whether it be Moondog lackadaisically resting on a fancy car or taking Captain Rackz' signature cap. Heartbreakingly enough, the scratch-and-sniff card (yes, it smells like weed) given to us features a scene not present in the film, where Moondog totes his bong mask to a tennis court, which is something, especially after seeing the film, we're begging to explore. THE BEACH BUM is surely a film both fans of Korine's previous works and skeptics of his should indulge in.