It's no secret we're living in trying times. Here's what's helping the Merry-Go-Round staff stay sane this week.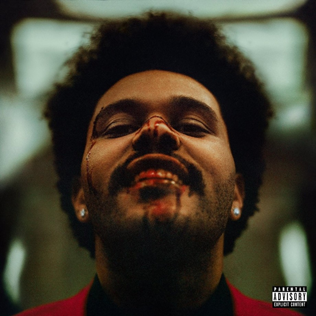 AFTER HOURS
I admit that I've been playing somewhat of a game of image association ever since I first caught UNCUT GEMS in theaters, but few artists of the 2010s capture the sickeningly empty void of excess wealth quite like THE WEEKND, an R&B crooner whose soft-spoken fuckboy lyricism can often verge on self-parody, but more often than not finds itself coming full circle as a work totally singular in an era where rapping about wealth is often equated with power. It's no secret that The Weeknd's music is a natural derivative of Drake's, with Drake being a derivative of Kanye's 808S & HEARTBREAK, but where The Weeknd has managed to stand out is in becoming the yin to Kid Cudi's yang: a musician who is not only waxing poetic about his synthetic surroundings, but painfully wrestling with his personal inaccessibility in the wake of extreme fame. It's perhaps why AFTER HOURS hits as hard as it does. It's The Weeknd's most devastating album to date, arguably the first outing of his that I can readily listen to from start to finish without having to hit the pause button. It's an album that doesn't tire, constantly thinking on its feet, delivering a production that is at both times shimmering with a gaudy, golden glimmer, only to radically strip itself of its pop flair in favor of something akin to a smoky cocktail lounge, a harrowingly empty confessional for those who care to listen. Abel whimpers "In Vegas, I feel so at home […] So I throw 2,000 ones in the sky" in opening track "Alone Again." Few phrases hit so hard. It's an emotion that is both frustrating for the listener to swallow: fuck this guy. He's rich enough to toss out 2,000 bucks and he wants me to care about his feelings? But it's the delivery that matters. The Weeknd sings with a sincerity that transcends standard celebrity posturing. It's genuine drama, delivered by someone we might never understand: someone so popular, so wealthy, and so alone that all we can do is bop our heads to his rhymes. For a time where most of us are cooped up alone at home, few albums are quite as fitting a listen. Abel may be locked up in his ivory tower, but AFTER HOURS feels custom built for a release where all of us are banging our heads against our own four walls. [Sergio Zaciu]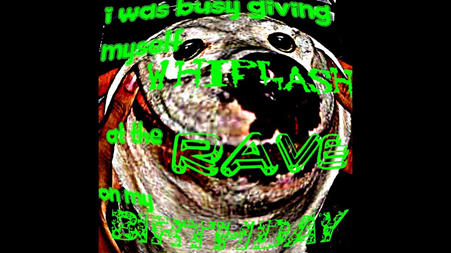 LAURA LES DROPS HEAVY BIRTHDAY BASS
A year ago, 1000 GECS hadn't even dropped. It's hard to imagine a world where that sacred text didn't exist, but any gechead worth their salt knows that the back catalog is more than jam-packed with treasures, one of which is a 2017 DJ set themed around Laura's birthday. Heavy birthday bass is what's promised, and heavy birthday bass is what's delivered in a digestible 38 minutes making use of highlights from Laura's remix history under the moniker osno1 and a smattering of unreleased and hard-to-find originals (the day when "ss2 (unfinished) addresses the latter part of its title will be a bright one indeed). As can be expected, Les' influences, diverse tastes, and singular artistic talent are on fully display here; it's not everyone who can make blink-182, Playboi Carti, and Sean Kingston sound like easy bedfellows and logical sonic contemporaries. A candy-coated, endlessly danceable, fun-loving mix that feels like being decimated in a blender and chugged down, LAURA LES DROPS HEAVY BIRTHDAY BASS grabs the attention from the first seconds of its gabber-boosted update of "dog food" and doesn't let up until the triumphant closing refrain of My Chemical Romance's "Teenagers."
It's hard to stay upbeat these days, dear reader, and I've found comfort in media that feels transportive. HEAVY BIRTHDAY BASS reminds me of simpler times right after falling in love with 1000 GECS, feverishly deep-diving the internet in the hopes of unearthing any possible musical output I could from two people who changed the way I think about music and its possibilities. It's a breath of fresh air and an instant mood-booster, a speedball of serotonin that will have you moshing in your chair as you continually refresh Twitter waiting for the end to come. What's more, as has been said more extensively both elsewhere on this site and elsewhere on the internet at large, HEAVY BIRTHDAY BASS joins 1000 GECS as something that feels as if it fundamentally could not exist without the communal melting pot that is Being Online™, a space where anything is possible, the future is bright, and you and your pals are all sharing song stems and encouragement as we all do our best to get through this together. Plus, it contains remixes of the sausage vine and "Peanut Butter Jelly Time." Yeah, you read that right. What's not to love. [Thomas Seraydarian]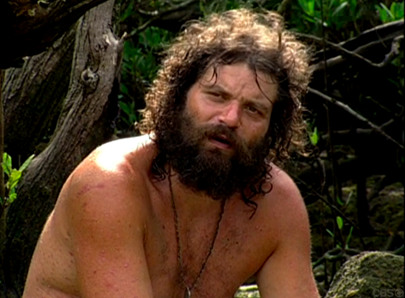 SURVIVOR S7: PEARL ISLANDS
I've been of the opinion that the current Golden Age of Television encompassed the rocky road of reality TV—but with a lot of extra time on my hands lately, I've been dipping my toes back into the primetime reality offerings of the early aughts. Honestly, while the concepts have gotten more creative (LOVE IS BLIND and THE CIRCLE, most recently), I think some of our earliest reality obsessions still take the new stuff to the bank.
I used to watch SURVIVOR with my dad when I'd visit on the weekends—he'd tape it on VHS (!!) and we'd watch it together on Saturdays. I had very little memory of the actual goings-on, but I remembered Rupert and I remembered the basic gist of the show (which recently aired its 40th season). My 2020 sensibilities prepared me for a heavy dose of problematic cultural appropriation and the anticipation that Rupert would immediately do something sexist… but… this season in particular holds up! Themed around English privateers (the tribes are named Morgan and Drake after two of the most famous) the islands off the coast of Panama aren't sold as desolate wastelands. The opening foray invites the survivors into the town marketplace to bargain with locals for supplies—an acknowledgement that yes, people do live here and work here—a shortcoming of other seasons. Sure, we're still talking about "tribes," but all things considered, this holds up pretty well for 2003.
And then there's Rupert: a kindly folk hero, a provider, a "mentor for troubled teens." Rupert loves to spearfish, and he gently asks his team member Ryan to make sure the spear tip is tight so it doesn't get lost in the ocean. Wouldn't you know—Ryan loses the prongs and has to fess up to Rupert. Rupert is understandably upset, but doesn't lose his temper. Instead, he starts scanning the bottom of the ocean for what is probably a six-inch spear tip—and FUCKING FINDS IT!! A hero! A legend! Wow!
Usually I find comfort in cooking shows, but when grocery store shelves are empty and my fridge is looking a little slapdash, watching a bunch of business people fumble around on a deserted island does make me feel a little better these days. The challenges are genuinely difficult, the struggle is real, and the intrigue is top-notch. All 40 seasons are available on Hulu, and I look forward to re-living the magic all over again the next couple weeks! [Kate Brogden]