It's been another eclectic week in TV land, ranging from the struggles of real aspiring comedians to fantastical sci-fi worlds. Can the weird guy who makes your morning latte beat out Draco Malfoy for your attention? Find out below in our latest TV Roundup!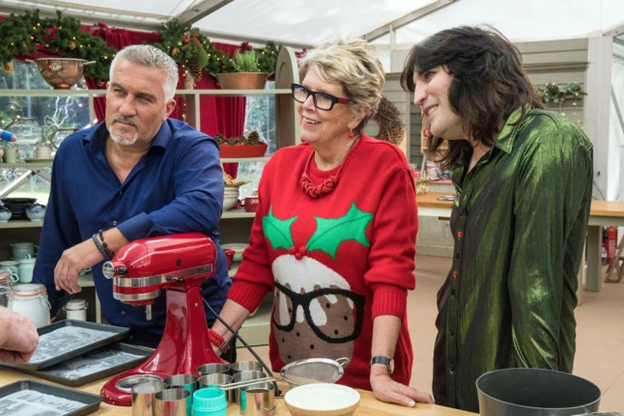 THE GREAT BRITISH BAKE-OFF: HOLIDAYS (Netflix)
Be warned, dear reader: this is going to be a harsh departure from My Brand. The only thing I love more than THE GREAT BRITISH BAKE-OFF is Christmas, so this fusion naturally promised to delight as I sat down to enjoy on a Sunday morning after a long Saturday night (and day) of binge drinking. The holiday edition of everyone's favorite wholesome reality television show sees fan favorite bakers return for one-off competitions, crowning a holiday winner/star baker at the end of each episode after Christmas-themed signature, technical, and showstopper challenges. This series adopts a much more casual tone—contestants are given extra time here and there, Prue just straight up gives away a technical challenge, and overall the criticisms seem imbued with holiday kindness (but it could be the brandy—LOTS of drinking in these). But there's something about it that just seems… off. Despite the low-key atmosphere, these episodes are somehow more stressful than their regular series counterparts. Screeching violins accompany the final moments of challenges, bakes are tossed, hands are thrown up… Guys, it's Christmas, I have enough to worry about without having to relive the trauma of Iain's Baked Alaska. The odd uptick in dick jokes felt cheeky in the regular series, but feels out of place in a holiday special. Flashbacks of returning contestants from the Mary Berry days are cleverly edited to remove all traces of everyone but Paul—a contractual obligation I'm sure, but all too telling of the charm that's missing here. Paul and Mary's Christmas episodes of MASTERCLASS are required holiday viewing with the festive atmosphere, electric chemistry, and damn good bakes. This feels more like being at a Christmas party with a bunch of acquaintances who all know each other, and all you want to do is text your real friends and see what they're up to. I would have loved to see a return to MASTERCLASS with Paul and Prue, but instead we have this, which just doesn't cut the fruit cake this Christmas season. [Kate Brogden]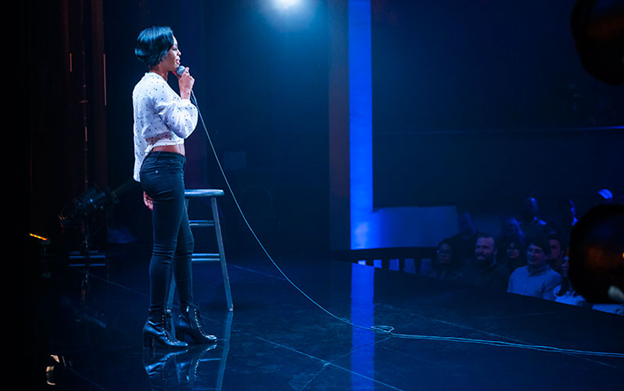 INSIDE JOKES (Amazon)
If you thought Mike Birbiglia's DON'T THINK TWICE was too real, buckle up for the real real deal. INSIDE JOKES is a six-part docuseries chronicling seven aspiring comedians vying for a coveted spot in the New Faces Showcase at the 2018 Just for Laughs festival. The premise is a touch misleading in the fact that none of them are complete unknowns as they all have agents and/or managers, and several had appeared on Conan and HBO. That being said, it gives a vulnerable glance into the nitty gritty life of an aspiring comedian packed with high highs and low lows. You will root for every single member of the cast, even the ones who don't get to the festival and have to pick up and keep going. It treads the familiar ground of SOMM and SPELLBOUND—and for someone currently living in Los Angeles who knows exactly these types of people, it didn't have the complete grip over me that other off-the-wall explorations do. If you're not someone who lives in LA or New York, or if you're someone who's interested in pursuing comedy, this will absolutely be your jam. For me personally, I'm not sure if this needs to exist in a world where DON'T THINK TWICE and SOMM already do, but I'm happy it does and I'm glad I watched it. [Kate Brogden]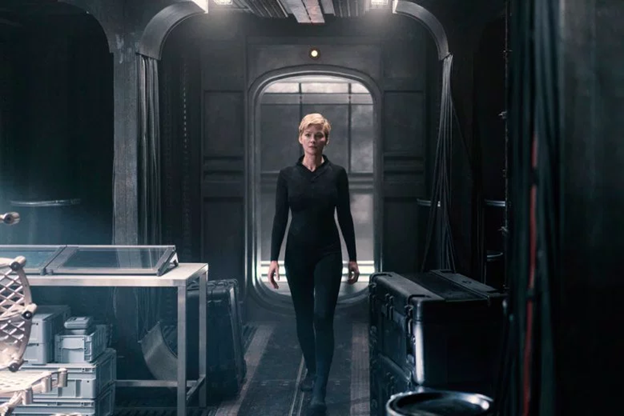 NIGHTFLYERS (SyFy)
NIGHTFLYERS has great potential to be an excellent science fiction television show. Built upon George R. R. Martin's 1980 novella, the pilot is a little messy, but its broad strokes are clear enough to be enticing. Scientists on the spaceship NightFlyer lead a mission to contact alien life, which may help them save humanity on disease-ravaged Earth. But to do this, they must bring an "L-1" with them, a telepath/telekinetic faction of humanity widely distrusted for their superhuman powers. Tensions rise between the crew and the scientists, each of whom have their own unique backgrounds and worries, which promise to be entertaining stories to follow in episodes to come. NIGHTFLYERS should also be lauded for its casting, which is notably gender balanced—a rarity in science fiction. With these strong elements to build on coming out of the pilot, NIGHTFLYERS could very well be SyFy's best space show since BATTLESTAR GALACTICA. [Nicole Barazza Keim]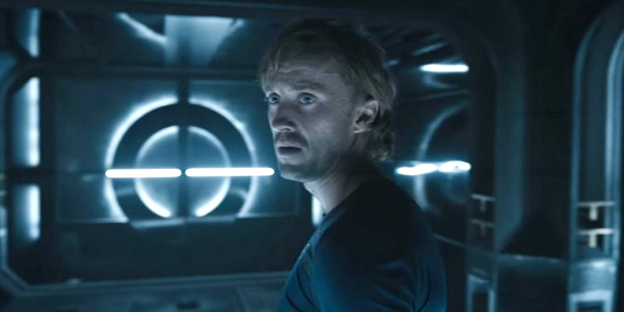 ORIGIN (YouTube Red)
Here is what's good about ORIGIN: the production value! My main concern with engaging with YouTube Original content up until this point has been a supposed lack of studio polish, but everything considered, ORIGIN is at least as professional looking as SyFy, and often significantly more. Here is what's interesting about ORIGIN: Tom Felton! The post-Harry Potter careers can only truthfully be described as a crapshoot except for Daniel Radcliffe, and the boy who formerly played Draco Malfoy has entirely fallen off the map. He mostly just spits things with a tight grimace here, but there's some pleasure to be derived from a, "Hey, that's Draco Malfoy!" Also, Paul W. S. Anderson! Film critics' guilty pleasure golden boy, W. S. Anderson lends his colorful brand of schlock to the first three episodes of the series. The dialogue is just as bad as many of his other projects, but when creature effects are introduced, they're as requisitely fun as you'd expect from his string of Resident Evil films.
Here is what's bad about ORIGIN: pretty much everything else! The overall concept features a group of passengers suddenly waking up on a spaceship, nowhere near their intended destination and with no crew members in sight. It's passable enough for a dark sci-fi, but it's already clear the show's going to spin its wheels with tedious flashbacks, the first of which is a gag-inducing trip through far-future Tokyo, where everyone's in the yakuza and also speaks English! We love a good Anglicization!  With more focus spent on Earth instead of the survival horror plot right in front of us, my interest is rapidly squandered, not aided by the only intermittently stellar acting. I'm willing to meet YouTube halfway on another project, but as far as ORIGIN goes, turn your Peak TV attentions elsewhere. [Thomas Seraydarian]