With decade coverage firmly behind us, it's time to turn our attention to the bold! The new! The Roaring 2020s! Here are our thoughts on some shows you may have missed while you were enraptured by our end-of-decade list avalanche. (And a warm welcome to our new MGRM TV Intern, Wyatt!)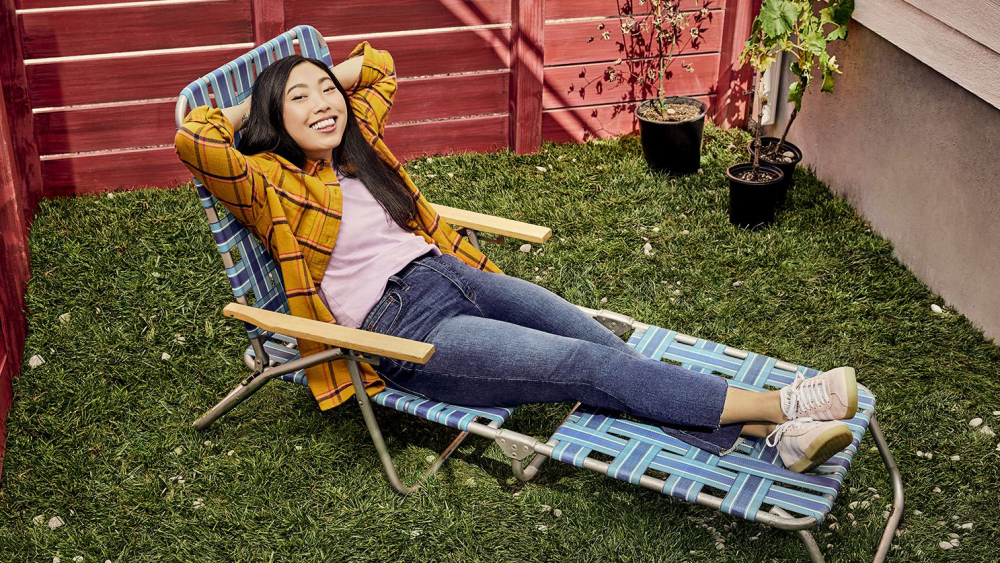 AWKWAFINA IS NORA FROM QUEENS (Comedy Central)
Golden Globe winner Awkwafina has taken over the film world in the last two years, from a supporting role in OCEAN'S 8 to a scene-stealing performance in CRAZY RICH ASIANS. After forcing some tears with THE FAREWELL, Awkwafina proves that she still has the comedy chops she has displayed since her beginnings in music with her new heightened, autobiographical comedy AWKWAFINA IS NORA FROM QUEENS on Comedy Central.
Nora, a 27-year-old slouch, lives with her father and loud-mouth grandmother. Feeling pressured by both her age and the success of her teenage neighbor, Teddy, Nora hunts for more purpose in her life and stumbles into a series of shenanigans as a result. In the pilot, Nora tries to move out of her room and live on her own, only to cause trouble for her friend. In another episode, Nora is an assistant to a realtor, only to lead to problems for her.
As its title would suggest, AWKWAFINA IS NORA FROM QUEENS relies heavily on Awkwafina, but can she handle it? Of course she can! She's Awkwafina, damn it! Every scene Awkwafina is in brings nothing but laughter; she's mastered a specific brand of physical humor that shines in this show even as it draws easy comparisons to other Comedy Central shows like BROAD CITY, WORKAHOLICS, and INSIDE AMY SCHUMER. There are the obvious jokes about being a stoner, a slob, and saying crude words in the wrong situations, but it's her delivery that matters. As much as the show gives Awkwafina to do, it unfortunately doesn't share the love with her supporting players. Her father is cast aside and is usually just used as a generic voice of reason, and her grandmother is really funny, but often only used for the obvious jokes (an old lady who talks about vaginas and screams profanities). There's room for growth, but it makes sense that Awkwafina has to establish herself as the best part of this show, her name is in the title twice. You can't have your stage name and your birth name in the title of your show and not be the center of attention. [Wyatt Lemoine]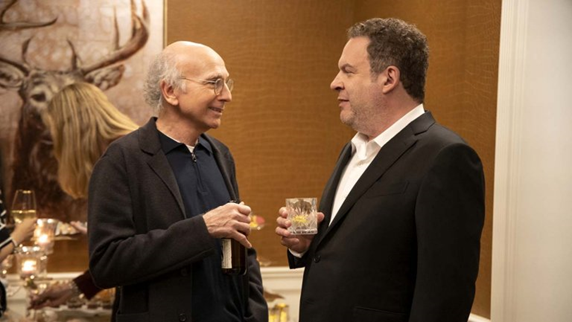 CURB YOUR ENTHUSIASM Season 10 (HBO)
Larry David has certainly earned his elder statesman role as far as televised comedy is concerned, and it's truly a blessing, as whatever the Hell is in the water of CURB S10 is truly a blessing to behold, something that could only have come from LD at this point in his life, and yes, something that probably only LD at this point in his life could get away with. Considering one of the most consistent (and funniest) running jokes is that Jeff Garlin looks like Harvey Weinstein, it becomes clear from the get-go that David is out of fucks to give in his seventh decade around the sun, and there's a genuinely madcap energy to S10 that I've never seen quite so successfully emulated anywhere else, David and company pulling off a skateboard trick of Tony Hawk intricacy as they jump far, far above the shark, farting and dabbing at the same time on the way down. Does S10 take risks? You betcha. Is S10 irreverent? Absolutely. But I think where the season demonstrates its true genius and key differentiating factor is that there's no sense of malice present, no desire to get one up on "PC culture," CURB S10 simply using the hot-button discussions and contentions of our day and age to inform and augment the doubling-down on the old screenwriting adage of putting David in the worst scenario possible at any and every given moment, a jocular clapping of cultural commentary on the back as opposed to attempting to take a firm stance on it either way. As such, we can comfortably sit back and relax as LD takes to the greater Los Angeles sprawl as a goddamn menace, spite business establishments, violent beefs with Ted Danson, sex doll shenanigans, misconduct misunderstandings, professional criers, and lucrative coffee beans all included. CURB YOUR ENTHUSIASM S10 is something I never thought I'd see on TV, and the fact that it remains both gut-busting and oddly endearing makes it an early and entirely deserved contender for Best of the 2020s consideration, even in February of that titular year. [Thomas Seraydarian]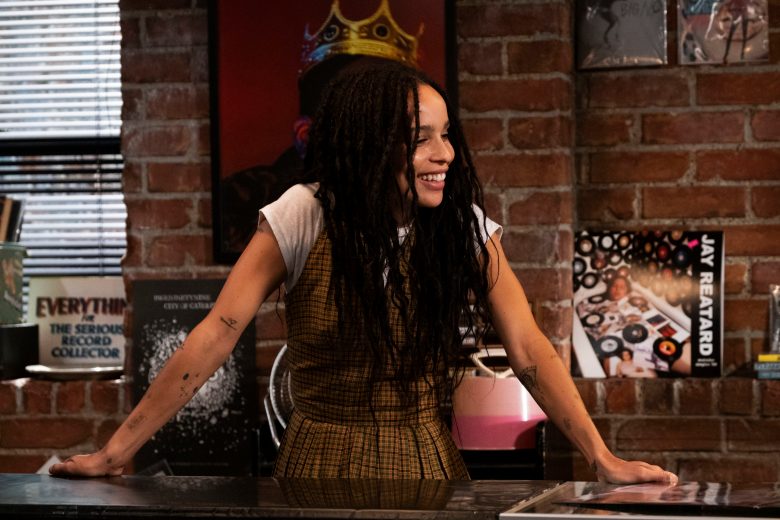 HIGH FIDELITY (Hulu)
In the year 2000, a John Cusack-driven film called HIGH FIDELITY hit theaters. It started the career of Jack Black and became the favorite film of every straight Gen X guy. I can't lie, I'm not the biggest fan of Stephen Frear's outing, but it's a good thing I'm not talking about the film. Here in the year 2020, Zoë Kravitz has taken on the John Cusack role and has given it a bit more depth with the runtime of a television show.
Rob Brooks owns a record shop where her only customers are local music heads who still love the sounds of physical media. Rob also just got dumped by the person she believed was the love of her life. Naturally this leads Rob to some introspection, which she processes to the audience in direct address. You're probably thinking this is all just what the film is about, but let me blow your mind… This is just the first episode. The rest of the show dives deeper into all of Rob's relationships, not just romantically, but with her friends, family, and employees.
HIGH FIDELITY proves that Nick Hornby's novel works better as a television show. While much of the movie was fast-paced, the show can take its time and focus on the story and characters a bit more. Zoë Kravitz is wonderful on the show as Rob, balancing the relatable hard-scrabble aspects of the character with her self-imposed prickliness. We all know this person and we all are this person. Zoë Kravitz does a great job of taking the John Cusack role and expanding upon it and making it her own thing, the comedy working great. Topics about artist reputation and the significance of a record store in 2020 are both timely and hilarious, with the new series bringing up intellectual conversations about celebrity and internet culture that make it very relevant for today. The series also successfully covers a lot of more indie-leaning modern music (I know I personally got excited to see a Kero Kero Bonito poster in the background). Since 2020 is a lot more my generation than 2000, the show speaks a lot more to me, but I have no doubt that the John Cusack fans will watch this show and love it as much as their beloved movie. [Wyatt Lemoine]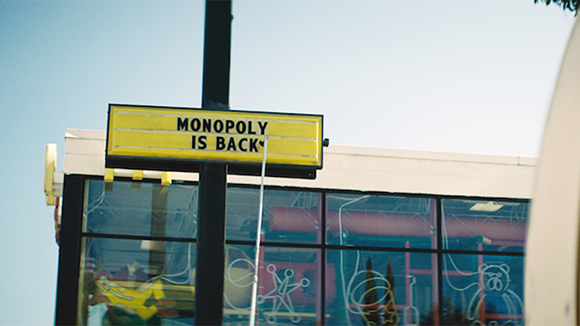 MCMILLIONS (HBO)
Conceptually, HBO's new docu-series is completely, totally, and absolutely My Shit™. Zeroing-in on a specific cultural moment, McDonald's long-standing Monopoly tie-in, which subjected many of us to tantrum-inducing bouts of rage across the late-'90s and early aughts, MCMILLIONS tracks with a team of FBI agents that slowly but surely light upon the fact that things aren't quite what they appear to be—there may, in fact, be a heavy bout of rigging going on from criminally affiliated elements. On paper this sounds like a home-run, a niche, layered, and entirely unique story to tell that also rests on comfortable laurels of nostalgia: who among us doesn't remember bugging our moms in regard to what, exactly, the rules were for the peel-off Monopoly pieces on our fries and drinks? It's a shame, then, that MCMILLIONS is at risk of being as dry and lifeless as the crust of a McDonald's Baked Apple Pie. I know, I know, I'm going against the grain here, but to be honest, that pilot is kind of a snoozer. While there are certainly colorful characters afoot, FBI Special Agent Doug Mathews leaping off the screen as a gregarious, back-clapping good ol' boy and commanding the room whenever he's present and contest "winner" Michael Hoover's sweaty, downhome yarn-spinning seeming like something that will comfortably fit in the next season of FX's FARGO, the pacing is nowhere near that of something like THE BIG SHORT, which I was perhaps in the wrong to walk in expecting. Prone to indulging a tangent and moving forward at an exhaustive clip that brings to mind Netflix's polarizing THE STAIRCASE, things get more intriguing the more crime pieces fall into place as episodes go on, but for this watcher, it seems as if the individual components may be more rewarding than the final product. In short, a story that may actually be better suited for the Hollywood treatment than the HBO documentary treatment. [Thomas Seraydarian]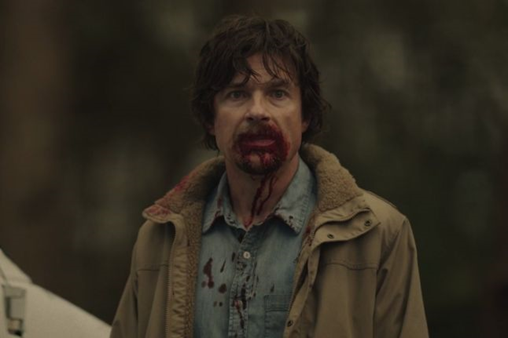 THE OUTSIDER (HBO)
THE OUTSIDER will not win any awards. THE OUTSIDER will not be the topic of many conversations. THE OUTSIDER will likely be largely forgotten about by December 31st of 2020. But you know what? For something dumped into the cultural consciousness when most of us were still nursing New Year's hangovers, especially something that's based on an increasingly spotty late-game career for Stephen King… THE OUTSIDER is pretty damn good! I've long been a Jason Bateman stan, considering him one of the most consistent and consistently underrated actors working in the prestige television and indie feature scene, and his attachment to the show went a long way towards getting me to click. Playing Terry Maitland, a little league coach in Cherokee City, Georgia accused of killing and horribly maiming the young and impressionable Frank Peterson, Bateman gets to both flex his trademark doe-eyed disbelief as Terry insisting upon his innocence and a largely unmentioned propensity for quietly simmering menace as whatever changeling seems to be impersonating him for its sinister schemes. However, after a shocking twist early on in the second episode, it's an understated Ben Mendelsohn that takes center court as conflicting evidence mounts up supporting either side, easily rising to the top of his most memorable roles. Told with a paperback pulp proficiency that knows it's aiming for visceral thrills and nothing more, while I wish THE OUTSIDER wasn't quite so literally dark in terms of its color palette, the show does a genuinely stellar job of steadily increasing the eerie supernatural aspects operating in the background while allowing the intense emotions inherent in Terry's arrest and fallout to take center court. The introduction of "savant investigator" Holly Gibney as time goes on is cause for some trepidation, as King has long had a penchant for toeing the line in regards to the trope of characters on the spectrum having powers of one kind or another, but so far it's not enough to derail anything. The Bad Man is scary, I legitimately care about Terry and Frank's families as the dark and disturbing case continues to unfold, and the twists continue to surprise me! If THE OUTSIDER be the music of casual winter viewing, play on! [Thomas Seraydarian]